Win A Free DVD!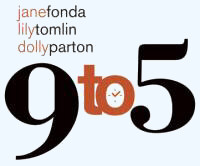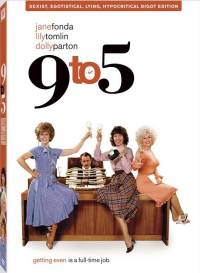 The Winners!


Thanks to everyone who entered the contest to win a free DVD of 9 To 5: The Sexist, Egotistical, Lying, Hypocritical Bigot Edition! The lucky winners are (in alphabetical order):

Billy Christian
Barboursville, W.V.

Donna Goff
Grundy, Va.

Hank Kurzawski
Chicago, Ill.

Scott Littlejohn
Greenville, S.C.

Sam McKinney
Albuquerque, N.M.

Brian Morrison
Toronto, Ont.

Matt Polidoro
New York, N.Y.

Mark H. Stover
Phoenix, Ariz.

Oma Tharp
Alexandria, Ky.

Darren Woods
Honea Path, S.C.

The Rules


Please enter your name, mailing address (including street address, city, state and zip code) and e-mail address below. Ten randomly-selected entries will win a free DVD copy of 9 To 5: The Sexist, Egotistical, Lying, Hypocritical Bigot Edition. Odds of winning depend on the total number of entries submitted. By entering, you are granting permission for your name and hometown to be published on Dollymania should you win. As federal law requires those submitting information over the Internet to be at least 13 years of age, anyone sending an entry is attesting that he or she is above that minimum age requirement. Limit one entry per person. Duplicate entries will be discarded. Entries will be accepted from 9 p.m. Central time March 27, 2006, through 8:59 p.m. Central time April 2, 2006. The winners will be notified of their prize selection via e-mail and their names will be published on the Dollymania news update dated April 3 (which will be posted the evening of April 2). Shortly thereafter, prizes will be mailed. Entries which do not include all required information will be discarded. Dollymania and Twentieth Century Fox Home Entertainment are not responsible for entries which become lost in cyberspace (or misdirected or lost prize parcels). All entries become the property of Dollymania at the time of entry. Void where prohibited. And all that jazz. Good luck!

The contest has concluded. Please do not send an entry. Thank you.
---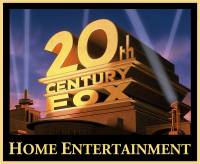 Special thanks to Twentieth Century Fox Home Entertainment for making this contest possible!
Logo is © Twentieth Century Fox Home Entertainment LLC. All Rights Reserved. "Twentieth Century Fox," "Fox" and their associated logos are the property of Twentieth Century Fox Film Corporation