---
www.dollymania.net News September 2006
---

Sept. 30:
Dolly Cracks 'Em Up On 'Hannah'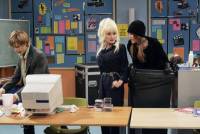 Dolly gave a cute performance on The Disney Channel's Hannah Montana Friday night. In the episode, "Good Golly, Miss Dolly," she played herself, the title character's godmother, on a visit from Tennessee. In addition to the boys of the house fighting her feminization of their territory with pink frou-frou and flowers (complete with their "Dollycized" hair thanks to the new shampoo she gave them), she accidentally filmed some private girl talk with her goddaughter, with a tape that coincidentally got mixed up with one being used to compile a retirement video for the school principal (the cameras get switched because someone doesn't see Dolly's rhinestone "D" on hers!). Circumstances forced Dolly to concoct a Lucy-and-Ethel-style caper to break in and steal the tape. Jokes abounded about Dolly's dog, her husband, having a phone stuffed in her wig, and using her nails to pick locks. There was even a real cheesy stunt double acrobatic scene for her entrance to steal the tape, and a minute of singing. The episode repeats several times throughout the month; a complete listing is available in the TV schedule on the left-hand column of this page. (And see additional photos from the show here.) Image at left is © copyright Disney and is used with permission.
Cookbook Delay Announced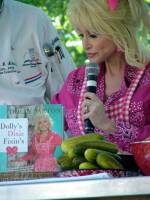 Although Dolly had said at her recent Dollywood appearance that her Dolly's Dixie Fixin's cookbook to benefit her Imagination Library charity program would be shipped around mid-October, some who ordered the book have started receiving cards informing them that due to printing delays the new anticipated ship date will be the last week of October. The books were originally expected to ship in late September. If you haven't ordered yours yet, they are still available here. Image at left is © copyright 2006 Duane Gordon/Dollymania.net. May not be reproduced without prior written consent. See more shots from the appearance here.
More Kudos For Solomon's Disc


Solomon Burke's country CD Nashville has been getting great marks since its release on Tuesday. Another praiseful reviewer weighed in Friday, with The Los Angeles Times offering the disc three stars and singling out his collaboration with Dolly on her "Tomorrow Is Forever" as one of the album's highlights, calling it "a powerful duet." Read more here.
Vincent Applauds Dolly, Video Dips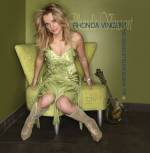 Another Dolly guest spot caught an interviewer's ear Friday, this time The Ashville Citizen-Times in North Carolina. Rhonda Vincent was asked about Dolly appearing on her current CD, All American Bluegrass Girl, and its lead single. Vincent, who often sings harmony for Dolly's recordings, gushed about her, saying: "She's so awesome; she sang with me on 'Heartbreakers Alibi' and appears in the new video. She's such a great lady and she was such a perfect match for this song." Read the full interview here. The video, unfortunately, slips three more spots to No. 12 on this week's Great American Country (GAC) Top 20 Country Countdown, the network announced Friday, where it is in its eighth week on the viewer-voted tally. Cast your ballot for it in next week's chart here!
Dolly Connections At IBMAs
Although Dolly didn't take home any trophies herself, there were a couple of big connections to her at this year's International Bluegrass Music Association Awards Thursday night in Nashville. Congratulations are in order to current duet partner Rhonda Vincent for taking home her seventh consecutive Female Vocalist of the Year trophy, and the night's big prize, Entertainer of the Year, went to The Grascals, the fairly new band Dolly chose to open her concerts and serve as her backing musicians for her 2004 tour and who also opened several of her dates on her 2005 tour in addition to serving as the principal musicians on her Those Were The Days CD. Read coverage from CMT.com here and The Tennessean here.
Lending Another Helping Hand
I'm told Dolly has donated another of her Dollywood dulcimers for a charity auction, this time the Pike County Artisan Center in eastern Kentucky. The Center happens to have Teddy W. Smith, webmaster of Dolly fan site DollyOnline.net (soon to be moved to DollyPartners.net), as its director, and he tells me Dolly's autographed dulcimer and an autographed photo of her playing a dulcimer will be up on eBay in a couple of weeks or so to benefit the organization. "Being a big fan of Dolly's its great to have her support something so close to my own heart," he explained, adding that he hopes to get his site back up and running soon, as it has been dormant for several months. Thanks!
---
Sept. 29:
'Going' Not Gone Anymore


"When I Get Where I'm Going," Brad Paisley's No. 1 collaboration with Dolly, has re-entered the recurrent country singles chart in the Oct. 7 numbers, Billboard announced Thursday. The tune gained about 300,000 listeners for the week for an audience of 6.0 million to re-enter the 20-position tally at No. 18 for a 24th week. The chart tracks radio popularity of songs that have been removed from the main singles list due to chart longevity rules. The album which contains the track, Paisley's Time Well Wasted, gains four to No. 14 country in its 58th chart week, also rising 15 to No. 90 pop and 17 to No. 91 comprehensive, while in Canada it slides three to No. 33 country. Martina McBride's Timeless, featuring Dolly on "I Still Miss Someone," remains strong up north, slipping just two to No. 10 Canadian country but falling 26 to No. 89 Canadian pop. In the U.S., the collection is much lower, gaining two to No. 61 country in its 48th chart week. Kenny Rogers's 21 Number Ones, which includes "Islands In The Stream," inches up one to No. 36 country in its 35th week. Rhonda Vincent's All American Bluegrass Girl, the first single from which, "Heartbreaker's Alibi," is a Dolly duet, drops two to No. 7 bluegrass in its 17th week, while Vincent's Ragin' Live, with a live version of "Jolene," falls back out of the 15-position chart, down from No. 15 the previous week, its 74th. Clay Aiken's A Thousand Different Ways, with his cover of Dolly's 1977 smash "Here You Come Again," debuts at No. 2 pop with 205,000 copies sold in its first week. Kenney Chesney's LIVE: Live Those Songs Again debuts at No. 1 country and No. 4 pop with 137,000 units moved in its first week, while Rascal Flatts' Me & My Gang dips one to No. 2 country in its 25th week, dropping three to No. 21 pop.
'Hannah' Night Is Here!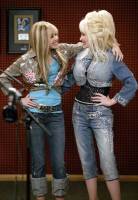 The night is finally here for Dolly's much-anticipated guest spot on The Disney Channel tween series Hannah Montana at 8 p.m. Eastern Friday. The show stars Miley Cyrus as a girl who moved to California from Tennessee but has kept secret from her new friends that she performs as the superstar singing title character. Her father, a songwriter, is played by real-life father Billy Ray Cyrus. Dolly appears as herself, playing Miley's godmother, spouting words of advice throughout the episode such as: "Being a teenage girl is harder than walking through a balloon shop with a porcupine purse." The episode is this weekend's top TV choice for the television critic for the Minneapolis Star Tribune (read it here). Image at left is © copyright Disney and is used with permission.
More Honors Possible For 'Going'
Brad Paisley and Dolly are up for a couple more awards, it was revealed this week. The 12th annual Inspirational Country Music Awards on Wednesday announced its nominees for this year, and the duo is up for Song of the Year and Video of the Year for "When I Get Where I'm Going." Facing off against them for Song are "Believe" by Brooks & Dunn, "Jesus Take The Wheel" by Carrie Underwood, "Me And God" by Josh Turner and "Welcome Home Soldier" by Mike Hammock. Up with them for Video are "Believe," "Jesus Take The Wheel," Sawyer Brown's "They Don't Understand" and Diamond Rio's "God Only Cries (For The Living)." Winners will be announced Nov. 9 in Nashville. Read the complete list of nominees here.
Transcript Is Up
As promised, the complete transcript of Dolly's Dollywood appearance for its Bluegrass & BBQ Festival has been posted online. It is available in that section of the site here.
Michigan Library Update
Dolly's Imagination Library literacy program's chapter in Bay City, Mich., continues to grow, The Bay City Times noted in an update Thursday here. According to the article, more than half of the community's 7,300 eligible children are participating. Dolly's nationwide project provides one free, hardcover, age-appropriate book per month for all children birth to age 5 in a participating community whose parents sign up.
A 'Designing' Dolly
Although the scheduling was noted on the TV listings on the left side of this page several days ago, Nick at Nite on Thursday officially announced the addition of the 1986-1993 hit comedy series Designing Women to its line-up, kicking off with a four-night marathon of what the network describes as the "best-loved episodes" of the series' seven-year run. Of course, included in those 32 top shows is the two-part arc featuring Dolly as Charlene's "Guardian Movie Star." The shows run from 10 p.m. until 2 a.m. Eastern from Monday through Thursday, with Dolly's hour coming on at 11 p.m. Eastern Wednesday. Read the full list of episodes being aired here.
---
Sept. 28:
A Few More Dolly Images Posted
Special thanks to reader Darrick Beekman for sending a few more shots from Dolly's recent appearance at Dollywood. His images have been added to that section of the site here. (I'm still working a little here and there on the event transcript and am probably still another day or two away from getting it posted.) And speaking of the park, its Bluegrass & BBQ Festival ended Thursday, but never fear, another big event is coming! The National Gospel and Harvest Celebration kicks off Friday and continues through Oct. 28, followed by the Smoky Mountain Christmas festival starting Nov. 4.
'Coat' Of Many Stories
Another Dolly cover tune is out, albeit with a suspicious story. The Cumberland Trio, a popular folk group from the 1960s which recently reunited, put out a live disc earlier this year featuring their version of "Coat Of Many Colors." However, in introducing the song, they tell the tale of meeting a young teen-aged waitress at a Gatlinburg restaurant in 1964 who sang them the song years before she became famous. The only problem is that by all accounts Dolly didn't write the song until about five years later. Get the two-CD version of Back Where We Began here and DVD version here.
---
Sept. 27:
Yes, She's Got A Hemi
The Americana Highway radio program in Knoxville has announced the winners of its first awards program, the HEMI Awards. With more than 40,000 votes cast, Dolly was selected by the public as its first inductee into the Americana Highway Hall of Fame. She had also been up for Favorite Female and Favorite Song in a Movie ("Travelin' Thru"), but those honors were taken by pal Rhonda Vincent and Dolly fanatic Reese Witherspoon (with Joaquin Phoenix for "Jackson" from Walk The Line), respectively. Read the press release in Tuesday's The Knoxville News-Sentinel here.
Boxed Set Plugging Starts
The promotions have begun for next month's Sugar Hill Records boxed set, Dolly Parton: The Acoustic Collection, 1999-2002. The collection, which re-packages her three roots music CDs for the indie label with a bonus disc of additional material, gets a fairly large ad in the new issue of Country Weekly magazine on newsstands this week. The set hits stores Oct. 10. Reserve your copy here!
Contest Reminder
My friend Christian over at Country Stars Central asked if I would remind folks of his current contest on his site. This month's prize is an autographed photo from Sara Evans.
---
Sept. 26:
1970s 'Dolly' Series Coming To DVD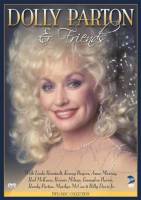 Fans will soon be able to stop trading the fuzzy, aged, pirated videotape copies of Dolly's famed 1976-77 syndicated television series -- well, at least six episodes of it. TV Shows On DVD on Monday revealed here that MPI Home Video will be releasing Dolly Parton & Friends, a two-disc set to include six episodes of the series plus a couple of bonus songs from her time on The Porter Wagoner Show. Although the site stated the collection "should be out in February," a spokesperson for MPI told Dollymania that details on the set are still being finalized and they tentatively plan to have it out sometime in the first quarter of 2007, so that date may change. It was added that the bonus tracks have not been finalized either, so they haven't decided which songs those will include. He declined to comment when asked whether this will be the first in a series or a stand-alone collection. Look for more information, likely in a few more weeks, when the release is officially announced. Thanks!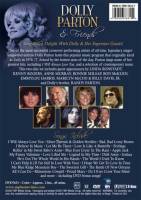 Longtime readers of the site may recall it reported here that MPI originally planned to re-issue the series under the same title but as a three-disc set back in 2001, but those plans were postponed for about a year and then scrapped indefinitely for reasons not made publicly known. The new set will reportedly run two hours and 45 minutes and include Dolly's episodes with Linda Ronstadt and Emmylou Harris, Kenny Rogers, Anne Murray and Randy Parton, Rod McKuen, Ronnie Millsap and Marilyn McCoo and Bill David Jr. Click on the images at left for larger versions of the reported cover art which was published by TV Shows On DVD.
Review: Lynn Collection Stunning


Relative newcomer Christie Lynn scores a charmer with her new disc Christie Lynn Sings Country, Gospel, Bluegrass, which features a Dolly guest appearance on "Beneath The Sweet Magnolia Tree." The recording, on which Dolly sings harmony with Porter Wagoner as well as a few solo lines in the tune she wrote and originally recorded with him more than a quarter-century ago, is one of the liveliest on the CD. The disc offers some great vocals and first-class picking with a strong bluegrass vein throughout. The most touching track is "We're Gonna Miss You," about losing a loved one, and the most fun is the rollicking "Moonshine Quiver." Another highlight is an excellent recording of Wagoner's "Lonely Sounds Of Night," featuring harmony by Wagoner on the tune he originally cut with Dolly as "Sounds Of Night" in 1973. Order your copy here. Other Dolly-related products hitting stores on Tuesday include a new duet of "Tomorrow Is Forever" by Dolly and Solomon Burke on the soul legend's first-ever country disc, Nashville (which The Tennessean called here "one of the finest albums of the year") and Kenny Rogers's new DVD The Journey, which includes some Dolly footage.
Giving Comfort To Those In Need
Showing the size of Dolly's heart, Virginia's Martinsville Bulletin on Monday provided a touching tale of a terminally ill local man whose dying wish to meet Dolly was recently fulfilled thanks to his hospice care, local church and Dollywood, although he didn't know he was going to get to meet her until she walked into the room to greet him and his family. Read more here.
---
Sept. 25:
Dolly On CMT, New 'Wood Shots Posted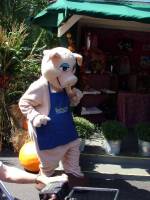 Dolly got a few minutes Saturday on CMT's Insider news program, showcasing footage from the previous weekend's appearance at Dollywood. She was shown on stage singing "9 To 5," getting her apron put on her and cooking with Chef Fritz from her morning appearance as well as a clip of singing "I Will Always Love You" with Ricky Skaggs and his band. In a few very brief interview clips, she talked about the morning's cooking appearance and her Imagination Library literacy program, which is the beneficiary for sales of the cookbook the weekend helped promote (get yours here if you haven't yet!). She also added about singing her signature tune with Skaggs: "It just gave me chills 'cause we had not rehearsed it at all. It just turned out beautifully." The show repeats at 2 a.m. and 1:30 p.m. Eastern Monday. In related news, check out the non-Dolly galleries from the weekend added to that section of the site here. Your complete transcript of Dolly's appearance will hopefully be up in a few days. Image at left is © copyright 2006 Duane Gordon/Dollymania.net. May not be reproduced without prior written consent.
'Hannah' Spot Gets Notice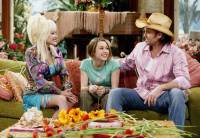 The night is almost here for Dolly's much-anticipated guest spot on The Disney Channel series Hannah Montana on Friday. Several newspapers nationwide noted her appearance in their weekly rundown of the best things on TV in coming days, including New Jersey's Star Ledger, which cited a quote here that she says in the episode: "Being a teenage girl is harder than walking through a balloon shop with a porcupine purse." The show premieres at 8 p.m. Eastern Friday. Image at left is © copyright Disney and is used with permission.
Ticket Updates
Tickets went on sale Saturday for two more Dolly casino concerts this fall: Nov. 16 in Uncasville, Conn., and Nov. 18 in Verona, N.Y. The large main floor seating areas at both venues quickly sold out except for a handful of single-seat tickets, but plenty of seats remain available in the mid- and upper-level sections at each one via Ticketmaster.
Helping Another Auction
Dolly has donated another item to help one of her hometown charities. The local United Way's annual Taste of Autumn fund-raiser in Gatlinburg, Tenn., on Sept. 28 will feature a dulcimer from Dollywood autographed by Dolly, according to The Mountain Press. Tickets for the event are $25 each. Read more here.
---
Sept. 23:
Reader Shots Are Up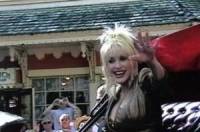 The first group of reader-submitted pics from Dolly's appearances at the Dollywood Bluegrass & BBQ Festival have been added to that section of the site here. Thanks! Look for even a few more things in the final day or two of coverage from the event! And don't forget to catch coverage of the weekend's festivities on CMT Insider premiering Saturday at 1:30 p.m. Eastern with repeats throughout the weekend. Image at left is courtesy Chris Goff and used with permission.
Vincent Collaboration Down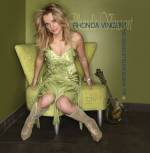 Rhonda Vincent and Dolly dip another three spots on the Great American Country (GAC) Top 20 Country Countdown, the network announced Friday. Their video for "Heartbreaker's Alibi" falls to No. 9 in its seventh week on the viewer-voted chart. Cast your ballot for the duo in next week's countdown here!
Dolly's Top 40 Entry Is 'Jolene'


Well, Dolly landed at No. 26 on CMT's 40 Greatest Albums countdown, which premiered Friday night, with 1974's Jolene. Dolly also showed up performing with Linda Ronstadt and Emmylou Harris on "Even Cowgirls Get The Blues" from Harris's No. 20 entry, 1979's Blue Kentucky Girl, although their contribution to the disc was not acknowledged. (Ronstadt appeared again with her CD Heart Like A Wheel at No. 34, but surprisingly their Trio collaboration missed the list.) The network's selection for the No. 1 most influential country album of all time was Willie Nelson's Red Headed Stranger. About Dolly's record, Sara Evans noted: "It's a tremendous album," adding about its title track: "And I don't think there's ever been another song written like that." Jack White, who covers "Jolene" in concert, offered: "I immediately connected with that song the first time I heard it and the last time I heard it, which was a few days ago, I still connected with it." And Wade Jennsen of Billboard noted that the LP also provided the first recording of her classic "I Will Always Love You." Dolly spoke of both songs using footage shot for her CMT Greatest Moments special. The show repeats several times over the next couple of weeks.
Mass. Paper Praises Dolly Fan Doc
The North Shore in Beverly, Mass., offered a wonderful and lengthy preview Friday of the fan documentary For The Love Of Dolly, which screens at 1 p.m. Sept. 30 at The Screening Room as part of the nearby Newburyport Film Festival. Read the piece here.
N.Y., Conn. Ticket Reminders
Don't forget that tickets to two of Dolly's currently-scheduled fall casino shows go on sale at 10 a.m. Eastern Saturday via Ticketmaster: her Nov. 16 date at the Mohegan Sun Casino in Uncasville, Conn., and the Nov. 18 engagement at the Turning Stone Casino in Verona, N.Y. (Three nights at a Toronto-area casino the week of Thanksgiving are nearly sold out.) Additional dates and locations she may play in late fall are not yet known.
More Library Week Coverage
Dolly's Imagination Library literacy program showed up all over the place again on Friday. Ohio's Cincinnati Enquirer profiled here one elementary school's efforts to combat its very, very low test scores by implementing the project there for children who will enter the school in a few years. In Tennessee, The Weakley County Press noted here that Delta Kappa Gamma, an international sorority for educators, will work statewide enrollment fairs Saturday to conclude Imagination Library Week, and The Jackson Sun offered an overview here of a visit Thursday by program champion Gov. Phil Bredesen (D-Tenn.) to promote it there. Finally, The Toccoa Record in Georgia recapped a presentation about the program to the Day Circle group at a local church here.
Please Vote :)
Thanks to all who have been voting regularly for Dollymania in the annual BT Digital Music Awards. We're nearing the final week of voting, which concludes on Sept. 30, and BT says more than 250,000 ballots have been cast thus far for thousands of sites. Please remember to vote once a day here or by clicking on the icon below. Last year, Dollymania ranked No. 108 out of all official and unofficial music sites worldwide and was the awards' No. 1-ranked site dedicated to a country artist. Thanks, again!

---
Sept. 22:
Porter, Dolly & Christie Sing On New Disc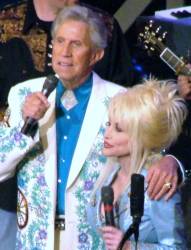 Yet another Porter & Dolly collaboration will hit shelves next week, it has been revealed. The two join up as a trio with Christie Lynn, who worked with Porter as his "girl singer" for about seven years from the mid-1990s to 2002, for a cover of Dolly's composition "Beneath The Sweet Magnolia Tree," which Porter Wagoner and Dolly had recorded together for their 1980 album Porter & Dolly. The new version will appear on Lynn's new release, Christie Lynn Sings Country, Gospel & Bluegrass, which comes out next Tuesday on Gusto Records. Wagoner produced the disc, and Dr. Ralph Stanley also shows up to sing with Lynn and Wagoner on another track. This is not, however, the new duet Dolly recorded with Wagoner several months ago which was first reported here back in April. A spokesperson at the label confirms that recording is likely to appear on a gospel album Porter may have out several months from now, but its track listing has yet to be finalized. Image of the two at The Grand Ole Opry in April 2005 is copyright © 2005 Duane Gordon/Dollymania.net. May not be reproduced without prior written consent.
Latest Round Of Dollywood Images Up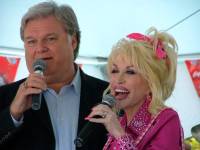 The final set of your official Dollymania Dolly shots from this weekend's Dollywood Bluegrass & BBQ Festival opening are now available in that section of the site here. Reader-submitted shots should start going up Friday night as well as some additional non-Dolly photos. Image at left is © copyright 2006 Duane Gordon/Dollymania.net. May not be reproduced without prior written consent.
Chart Updates


Brad Paisley's Time Well Wasted, including the No. 1 Dolly duet "When I Get Where I'm Going," inches up four to No. 18 in the Sept. 30 Billboard country albums chart, it was announced Thursday. The disc, in its 57th chart week, dips nine to No. 105 pop and eight to No. 108 comprehensive, while up north it rises two to No. 30 Canadian country. Still selling well from her appearance on Canadian Idol, Martina McBride's Timeless, with Dolly on "I Still Miss Someone," dips two to No. 8 Canadian country and one to No. 63 across the border. In the States, the CD falls four to No. 63 country in its 47th chart week. Kenny Rogers's 21 Number Ones, featuring "Islands In The Stream," gains two to No. 37 country in its 34th week, although it falls back out of the top 200 pop chart, down from No. 190 the previous week. Rhonda Vincent's All American Bluegrass Girl, with Dolly on its first single, "Heartbreaker's Alibi," slips one to No. 5 bluegrass in its 16th week, while her Ragin' Live, with its cover of "Jolene," re-enters the 15-position chart at No. 15 in its 74th week. Rascal Flatts' Me & My Gang remains at No. 1 country in its 24th week, dropping two to No. 18 pop, while Josh Turner's Your Man remains steady at No. 2 country and falls five to No. 26 pop in its 34th week.
These Old Bones
A unique piece of astrology showed up Thursday in North Carolina's Asheville Citizen Times. Their horoscope, which usually chooses a person or character or film to provide a comment to accompany each sign's forecast, this week uses song lyrics and quotes from Dolly over the years. Take a read here.
---
Sept. 21:
Baby I'm Burnin', The Grill That Is!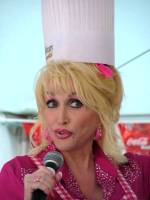 The next set of shots from this weekend's Dollywood festivities have been added to that section of the site here. These focus on the cooking portion of her appearance. And, yes, there are still even more images to come! I expect to post galleries Thursday night from the contest winner announcement portion of her appearance and then likely reader-submitted shots on Friday. Check back after that for a transcript of her appearance, some non-Dolly pics from the festival and some construction images of Mystery Mine. Image at left is © copyright 2006 Duane Gordon/Dollymania.net. May not be reproduced without prior written consent.
More Conn. Ticket Info.
Ticketmaster on Wednesday added a page for Dolly's Nov. 16 Connecticut casino show, revealing that the time for Saturday's ticket sales will be 10 a.m. Eastern, the same time as tickets will go on sale for her Nov. 18 New York casino show.
Actor: Get Dolly For Murder
CSI: Dolly? Well, one cast member of the popular CBS CSI series would like to see that for at least a future episode. Filming a recent episode in Las Vegas with Cirque de Soleil put the idea in actor Billy Peterson's mind. "I'd like to do shows backstage at a Dolly Parton concert, you know, and have Dolly in it as Dolly," he told The Early Show. "Dolly would do it, I'm sure ... We'll have to suspect her for a while." Read more here.
Another Contest
My pal Christian, who runs Dolly Parton Central and Country Stars Central, asked me to let everyone know he's gotten some CDs, posters, autographed pictures and more from various artists and will be giving them away over the next several weeks. Visit his site here and click on "contests" to find out how to enter.
E-mail Problems
My e-mail server, unfortunately, had some problems late Tuesday and all day Wednesday and some messages were lost. So if you wrote me and did not receive a reply, please wait try again. Sorry.
---
Sept. 20:
Now We Don Our Cookin' Apparel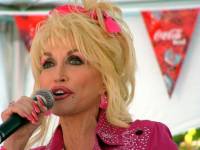 Yes, Dolly wore the cookbook cover outfit (or, rather, the cookbook cover outfit with several rhinestones added to it!) when she appeared at Dollywood this weekend to plug its release and announce the winner of her backyard barbeque contest at the park's Bluegrass & BBQ Festival opening. Check out more images of her on stage in that get-up in new galleries added to that section of the site here tonight. More photos are still to come! Image at left is © copyright 2006 Duane Gordon/Dollymania.net. May not be reproduced without prior written consent.
European Update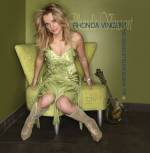 Dolly and Rhonda Vincent's "Heartbreaker's Alibi" slides overseas in the new European CMA charts released Tuesday. The song, which had debuted at No. 9 in the U.K. and No. 6 in France, fell off the 10-position country airplay singles charts in each nation this week.
Latest Releases


Clay Aiken's new CD, A Thousand Different Ways, hit stores on Tuesday containing his cover of Dolly's first pop crossover hit, "Here You Come Again." (It sounds nothing like the original.) Get your copy here. And don't forget that we're just one week away from two other Dolly-related projects' release: soul legend Solomon Burke's country CD, Nashville, which features Dolly duetting on her classic "Tomorrow Is Forever," and the Kenny Rogers DVD The Journey, with its own Dolly items, including footage with her.
---
Sept. 19:
N.Y. Concert Announced
Another Dolly casino concert has been set, it was announced Monday. She will play an 8 p.m. show on Saturday, Nov. 18, at Turning Stone Casino in Verona, N.Y. Tickets for the concert, $65 each, will go on sale via Ticketmaster at 10 a.m. Eastern Saturday. This brings the number of scheduled shows thus far for November to five.
More From Bluegrass & BBQ Fest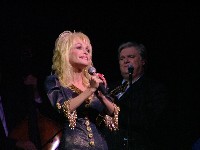 The next selection of images from this weekend's Bluegrass and BBQ Festival at Dollywood have been added to the galleries in that section here, including a larger version of the shot at left. Keep checking back throughout the week as additional galleries are added, eventually leading to the posting of your traditional Dollymania transcript from her appearance and photos submitted by readers (send yours here)! Image at left is © copyright 2006 Duane Gordon/Dollymania.net. May not be reproduced without prior written consent.
Latest On The Library
More coverage of Dolly's Imagination Library literacy program came on Monday across Tennessee, thanks to Gov. Phil Bredesen (D-Tenn.) proclaiming Sept. 18-24 statewide Imagination Library Week. Read about the proclamation from The Rogersville Review here and about local efforts in the Kingsport area from The Kingsport Times-News here.
---
Sept. 18:
Bluegrass And BBQ Blast At Dollywood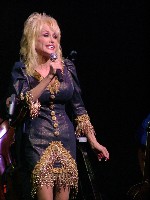 One really, really surprised Gatlinburg fan got a big phone call from Dolly on Friday to say he had won her cookbook contest to come to his house with food and music. She also joined Ricky Skaggs on stage and toured the park for her fans, all to kick off Dollywood's Bluegrass & BBQ Festival. CMT had a crew there for its CMT Insider program filming her appearances at the festival as well as sitting down for a one-on-one interview. The episode is currently slated to premiere at 1:30 p.m. Saturday.
In other coverage: