---
www.dollymania.net News November 2007
---

Nov. 30:
Dolly's Single Is Off Chart Again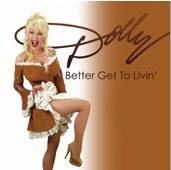 Unfortunately, Dolly's performance of "Better Get To Livin'" on national television last week during the Macy's Thanksgiving Day Parade did not immediately translate into airplay on country radio, as the song falls back off the Dec. 8 country singles charts Billboard released this week. For the period of Nov. 19-25, which included the first three and a half days after Dolly sang the song from New York for millions of viewers, it failed to register a large enough audience to remain in the top 60 songs, down from No. 54 the previous week, its eighth. That earlier week, the track had logged 665,000 listeners at reporting radio stations. This week's No. 60 song had an audience of just 608,000, so Dolly's tune fell at least below that figure.

Will Video Pump Life Back Into Song?



Hopefully, the music video for the song, which premiered on CMT.com earlier this week and on CMT television Thursday, will prompt more stations to play it. The video itself, which features comedienne Amy Sedaris in multiple roles, is getting some great buzz. The piece made People magazine's online edition this week here, and its director, Steve Lipmann, tells fan site Amy Sedaris Rocks about how she came to star in Dolly's video here. I understand some fans outside of the U.S. were experiencing difficulties in viewing the video on CMT.com, so you will be pleased to know that it has been posted on You Tube here, apparently made available there by Dolly's company itself, which allows fans to embed the video into their websites (as is done above), and on her official music website, DollyPartonMusic.net, where you should be able to more easily access it. And, assuming they add the video to the list for votes on Friday, remember to vote (early and often, as the saying goes) for it on CMT here!

Platinum Dolly In U.K.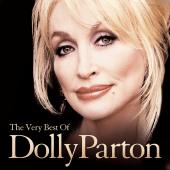 DollyPartonMusic.net also reported in recent days that the compilation disc The Very Best Of Dolly Parton, Vol. 1 has reached double platinum status in the U.K., meaning its has sold 600,000 units in Britain. The achievement marks her first-ever platinum album in the U.K. Previously, Both Sides Of Dolly Parton had reached silver and gold in the U.K., "Islands In The Stream" silver, Little Sparrow silver and Very Best silver and gold. And while a British platinum album requires a much smaller number of sales than in the U.S. (300,000 versus 1 million copies), it also marks her first platinum award in any nation in 14 years, when Slow Dancing With The Moon passed the million-mark in the U.S. in 1993. Perhaps the collection will sell even more copies in coming days when Dolly visits the U.K. to promote her upcoming tour and CD. I'm told that she has scheduled an appearance on ITV1's This Morning program for Tuesday (airing from 10:30 a.m. until 12:30 p.m.). Thanks, Tracey!
More Chart Movement


Although her single fell off the charts this week, an album returned. Dolly's 16 Biggest Hits rebounds to No. 75 for an 11th week on the Billboard country albums chart, the magazine revealed Thursday in the Dec. 8 tallies. She also sees a seasonal re-entry with Kenny Rogers as their 1984 collection Once Upon A Christmas makes its annual re-appearance on the country catalog albums chart, coming in at No. 25 for its 45th chart week there. Up north, the holiday duets CD, which made its annual Canadian country chart debut last week at No. 47, climbs 28 points to No. 19 this week. (Dolly's own Home For Christmas, which had been at No. 38 Canadian country two weeks ago fell off the top 50 up there last week.) 21 Number Ones by Kenny Rogers, with "Islands In The Stream," rises seven on the country albums tally to No. 67 in its 90th week. Brad Paisley's Time Well Wasted, featuring Dolly on "When I Get Where I'm Going," falls off the 25-position country catalog albums chart, down from No. 23 the previous week, its 14th there, while Rhonda Vincent's All American Bluegrass Girl, including Dolly on "Heartbreaker's Alibi," re-enters the 15-positon bluegrass albums chart at No. 8 in its 66th week. Garth Brooks gets at second week at No. 1 country and gains one to No. 4 pop with his The Ultimate Hits selling 192,000 copies in its third chart week, while The Eagles also remain at No. 2 country and inch up one to No. 5 pop with 184,000 units of Long Road Out Of Eden moved in its fourth week.
Helping Another Charity In Need
Dolly is one of several musicians who have put pen to guitar to help St. Jude's Hospital for children. She, Robert Plant, Wynonna, Alison Krauss, Big & Rich and many others have signed a First Act MG531 NT acoustic/electric cutaway guitar to benefit the charity. As of press time Thursday evening, bids were up to $905. The eBay auction ends at about 10 p.m. Eastern time Tuesday. Check it out here.
Library Heats Up The Pages
The Imagination Library, Dolly's international literacy program which provides free books to children every month, was in the news quite a lot over the past several days. Read pieces on the program in The Tallahassee Democrat in Florida here; The Post Standard in Syracuse, N.Y., here; The Star Press in Blackford County, Ind., here; The News Courier in Athens, Ala., here; Grant County News in Kentucky here; and The Hendersonville Times News in North Carolina here. Already active in the U.S. and Canada, Dolly is to kick off the first British chapter while overseas next month.
Dolly's Former Agent Writing Book
Dolly's former longtime television and film agent, Sam Haskell, is penning a memoir, he revealed this week. The former William Morris Agency head of television and current Miss America Organization chairman expects to have the book out in a year or two. Read more here. His wife, Mary Haskell, recorded Dolly's "Try" on her recent CD Inspired.
More To Come!
Thanks for y'all's understanding for the infrequency of updates while your webmaster was enjoying The Big Apple over the past week. I'm nearly caught back up but still have a few photos to get posted for you in the next few days!
---
Nov. 27:
'Better' Video On CMT.com
Here's just a quick update on a couple of items for you (regular updates will return Thursday night, but I may be able to get one more quick one in before then!). First off, CMT.com on Monday began streaming Dolly's video for "Better Get To Livin'." Take a look here. In addition, her official music website, DollyPartonMusic.net, has announced the video will see its television premiere on Thursday's CMT Top Twenty Countdown (they had originally said it was to premiere on the show last week, but it was apparently moved).
---
Nov. 23:
'Live From New York,' Dolly!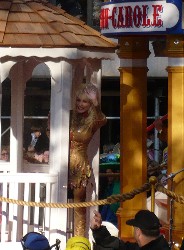 Here's a quick mini-update for you from The Big Apple! Hope you got to see Dolly perform "Better Get To Livin'" on NBC Thursday morning for the Macy's Thanksgiving Day Parade. (Special thanks to my friend Jason Dortch who took the image at left, click on it -- or here -- for a larger view. Additional shots from Kris Harrell are accessible here and here. Thanks, guys!) Unfortunately, I'm told, the song's video apparently did not premiere Thursday on CMT as had been originally reported.
Two More U.K. Dates Added
Two more of Dolly's dates on next year's European tour were revealed Thursday, as pre-sales went on for LiveNation members (access the pre-sale from U.K. fan message board DollyPartn'ers). The additional English dates are June 28 at MEN Arena in Manchester and July 1 at Nottingham Arena in Nottingham. Regular sales for these and the other U.K. dates announced earlier in the week start for the public at 9 a.m. Friday. As noted before, additional dates on next year's European tour will be announced at some point in the future. It was also announced Thursday on Dolly's official music website, DollyPartonMusic.net, that she'll visit the U.K. next month to promote the upcoming album/tour and launch the previously-revealed first British chapter of her Imagination Library literacy program.
---
Nov. 22:
HAPPY THANKSGIVING!
Ticket Site: Get U.K. Seats Friday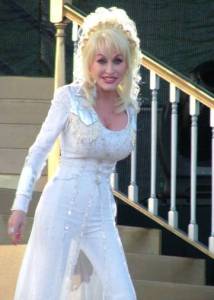 British ticket company See Tickets on Wednesday spilled the beans and announced four of Dolly's concert dates for her 2008 world tour, noting that they will begin selling tickets to those shows at 9 a.m. British time Friday from their website here. Thanks, Cheryl and Lucy! (If See Tickets' information is correct, I expect tickets to also soon be available from Ticketmaster U.K. and also most likely through Live Nation.) The dates and venues are as follow:
June 27 - SECC, Glasgow, Scotland
July 2 - National Indoor Arena, Birmingham, England
July 4 - Cardiff Intl. Arena, Cardiff, Wales
July 5 - The O2 Arena, London, England
Many more dates should be announced soon overseas. I would also expect an announcement soon for some of her stateside shows, as she plans to kick off the tour in the U.S. in February (and return to America for additional dates after the European tour and through December). Some websites in Britain are showing March and April 2008 dates for her upcoming European tour, but those are in error. Instead, those dates refer to her series of sold out 2007 concerts there that have already taken place. Image of Dolly in concert earlier this year in Sevierville, Tenn., copyright © 2007 T. Duane Gordon/Dollymania.net. May not be reproduced without prior written consent.
'Better' Sees Chart Rise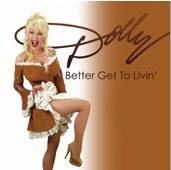 "Better Get To Livin'," the new single which Dolly is promoting with radio appearances across the country (and a performance during a major televised event Thursday), may have gotten to movin'. The track regains two spots to No. 54 on the Dec. 1 country singles chart, Billboard revealed Wednesday for the song's eighth chart week. For the period covering airplay of Nov. 12-18, the song received 91 spins at reporting radio stations, up from the previous week's total of 84. This resulted in a total radio audience for the week of 665,000 listeners, which is actually down about 5,000 from the previous week. The song also gains two to No. 18 on the independent label tracking Indie World Country chart this week.
Hear, See Dolly In Pa.
Philadelphia powerhouse 92.5 WXTU on Wednesday afternoon posted ample coverage of Dolly's visit to the station earlier in the day. A page dedicated to her appearance is available here containing her entire 30-minute interview broken into three audio files for your listening pleasure. Among other things, she discusses not being able to sing "I Will Always Love You" at Porter Wagoner's funeral, the upcoming CD, Thursday's Macy's Parade, Dollywood, her upcoming Broadway show and being Miley Cyrus' godmother. (Notably, this audio feed plays the songs, which are normally cut from the archived interviews that most stations post online, so you get to not only hear her introduce the songs but also hear the songs themselves: "I Will Always Love You," "9 To 5" and "Better Get To Livin'.") They also make available a handful of official photos from the station here and a ton of downloadable shots on Flickr here.
Set Those DVRs!
Don't forget to tune your televisions to NBC at 9 a.m. your local time Thursday to catch Dolly leading the Macy's Thanksgiving Day Parade in New York with a performance of her new single, "Better Get To Livin'." I have a friend who has promised to take some pictures for me, so stay tuned for those, and any readers out there who make their way to the route Thursday morning and want to submit their shots, please do so here. Catch a story about the parade here from The New York Daily News. And remember also that the song's video is also slated to premiere Thursday on CMT's Top 20 Countdown (the episode airs at 8 a.m. Eastern with repeats throughout the weekend), so be sure to check it out (and vote for it in the Top 20 once if they add it to the ballot here)!
Dolly Chats Up 'Hannah Montana'
Speaking of Miley Cyrus in the earlier item, The Knoxville News-Sentinel has several great quotes from Dolly on the young star and her hit series Hannah Montana (on which Dolly returns Dec. 7) in a piece posted Wednesday evening in advance of it appearing in Friday's paper. See it here.
CMA Remembers Porter
The Country Music Association's CMA Close Up News Service on Wednesday sent out a couple of nice stories in honor of the late Porter Wagoner, Dolly's former longtime duet partner and mentor, celebrating his life and career. They have been posted on this site here and added to the Porter Wagoner memorial section.
Dolly's Most Famous Song Marks Anniversary
CMT's official blog on Wednesday celebrated Sunday's upcoming 15th anniversary of the Whitney Houston flick The Bodyguard opening in theatres, singling out the date for the film's mega-hit cover of Dolly's classic "I Will Always Love You." Take a read here.
S.C. Library Update
Adoption of Dolly's Imagination Library literacy program in Georgetown County, S.C., gets some ink in The Georgetown Times this week. See what they had to say here.
News On Randy's Theatre
City officials have changed management at The Randy Parton Theatre, the entertainment complex constructed in Roanoke Rapids, N.C., for Dolly's brother, the Associated Press reported Wednesday. The facility, for which Dolly helped break ground, had been managed by Randy himself, but lower-than-expected attendance has caused shortfalls, the story said. While Randy will continue to perform there 36 times a year, a Boston company will now manage the facility and book other acts for the open nights. Read more here as published in The Fayetteville Observer. According to a second article here, Randy was the one who proposed the changes.
A Note For The Site's Readers
The site's updates for the next few days will likely be a little sporadic. Your webmaster is heading up to New York (unfortunately, I'll arrive after the parade, so I'll miss seeing Dolly), but I expect to have Internet access while there and will hopefully have a enough free moments to post a few updates while out of town. I'll be in the Big Apple for a week, so the regular nightly updates should return starting next Thursday. (For those who care, I'm one of many singers performing in a chorus concert Sunday in Carnegie Hall, and several singers in my group will also likely make a brief appearance either Friday or Monday morning on The Early Show on CBS, so tune in.)
---
Nov. 21:
UPDATE: First European Dates Revealed
Although she will have a few months of concerts stateside before crossing the Atlantic, tickets will go on sale Friday morning in the U.K. for a handful of Dolly's concerts on the European leg of her 2008 world tour, the first actual cities and dates announced for next year's outings, it was revealed Wednesday. Look for more details in tonight's update, but the concerts made known thus far are June 27 in Glasgow, Scotland; July 2 in Birmingham, England; July 4 in Cardiff, Wales; and July 5 in London.
Happy Thanksgiving From Dolly
Check out Dolly's Thanksgiving video message to her fans, which was posted Tuesday evening on the front page of her official music website, DollyPartonMusic.net.
'It's Always Sunny' With Dolly
Don't forget to tune in Wednesday for Dolly's visit with the morning crew at 92.5 WXTU's Triple Nickel Studio in Philadelphia, Pa. You'll be able to listen live to streaming audio of the appearance on the station's website, which will also likely have video and photos posted sometime a few days later. (And I'm told I'll have some pictures coming from her visit Monday at an Asheville, N.C., radio station, so be on the lookout for those soon! Thanks!)
A Little Dolly For Your Holiday
Universal Music Group is promoting a couple of its recent holiday collections which feature Dolly tracks. Christmas Number 1's has her 1984 "Winter Wonderland"/"Sleigh Ride", while Americana Christmas includes her 1982 track "Hard Candy Christmas." The label plugged the discs in a press release sent out Tuesday and available here.
---
Nov. 20:
Dolly Chats, Signs, Poses In Asheville
Dolly made what the local newspaper characterized as a "whirlwind" visit to Asheville, N.C., Monday morning to promote her upcoming album, Backwoods Barbie, and its first single, "Better Get To Livin'." She visited with a handful of fans who won a contest with 99 Kiss Country WKSF and offered an on-air interview for the station's morning show. Read a brief recap here from The Asheville Citizen-Times which includes a 12-image photo gallery and a collection of great video clips from her visit. (The paper has an alternate version of the story also available here.)
Paper: Dolly Interview Coming
The Knoxville News Sentinel's "Telebuddy" Terry Morrow promises a chat with Dolly in Friday's paper about her upcoming Hannah Montana appearance. He mentions the story in his blog here this week.
All The News That's Fit To Print
The New York Times on Monday added its name to the list of publications touting Dolly's upcoming musical stage adaptation of 9 To 5 following the announcement of its September premiere in Los Angeles prior to its expected move to Broadway. Take a look here.
---
Nov. 19:
New 'Hannah' Airs Dec. 7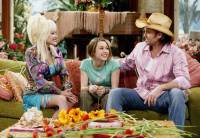 After months of speculation as to when it would be broadcast, Disney over the weekend finally revealed the American air date for Dolly's second guest appearance on tween super hit Hannah Montana: Friday, Dec. 7. The Disney Channel's new episode "I Will Always Loathe You," which premiered in the U.K. earlier this month, focuses on the rivalry between Dolly's "Aunt Dolly" (the lead character's godmother) and Vicki Lawrence as the lead character's grandmother, a relationship which soured when Dolly stole her high school boyfriend, Elvis Presley. Dolly, real-life godmother to the show's star, Billy Ray Cyrus offspring Miley Cyrus, first appeared in the role last year. Image of Dolly with Miley and Billy Ray on the set of the show last year is © copyright Disney and is used with permission.
Vintage Dolly Hits DVD Shelves Tuesday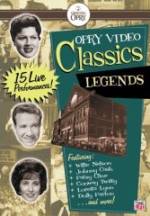 Don't forget that Time-Life on Tuesday issues a huge collection of vintage Grand Ole Opry performances for the first time on DVD, including quite a few from Dolly. The eight-DVD set Opry Video Classics hits stores this week with Dolly performing "Joshua" in the Hall Of Fame collection, "Coat Of Many Colors" in the Legends collection, "Jolene" in the Queens collection, "I Will Always Love You" in the Love Songs collection and "If Teardrops Were Pennies" and "Holdin' On To Nothin'" with former musical partner Porter Wagoner in the Duets collection (which also features another Dolly connection: Bill Phillips performing "Put It Off Until Tomorrow" with Ruby Wright -- Dolly wrote the song and performed uncredited harmony on the original recorded version by Phillips which was her first hit, reaching the top 10). Amazon.com is presently only taking pre-orders for the complete collection ($105 here) and the Legends individual disc ($13.49 in two spots: here and here), although the other DVDs are listed individually but not available for pre-ordering from Amazon directly. (The entire collection is also available for ordering here from Time-Life's website, but it costs $120 there.)
Sacramento Video Available Online
Dolly's interview on Good Day Sacramento aired over the weekend as the culmination of its anchors' celebrity obsession contest. Catch the edited version as it was broadcast here. However, the show also posted on its website the complete, unedited interview, which runs a total of 25 minutes and is broken into four parts: part 1, part 2, part 3 and part 4. See some Dolly hilarity and hear some great tidbits including discussion of problems with the monkey used in her upcoming video, her relationship as godmother to Miley Cyrus, what she thinks of some of the entertainment industry's legends and more -- including a quick sing-a-long with anchor Cody and taking a photo with him for his Christmas card.
Another Take On '9 To 5'
If you want to read about Dolly's upcoming 9 To 5 musical premiere in "Variety speak," the abbreviated industry language used in Variety, check out the entertainment newspaper's story from the weekend on the LA run of the show here. New notes from it include that the host theatre views it as one in a series of Broadway-bound productions it has offered prior to their New York premieres, having done the same for The Drowsy Chaperone and Curtains, both of which are present Broadway hits (and the latter of which your webmaster will be seeing on Saturday night if the strike is over by then). The article also noted that its financial backing should be more than $10 million (Dolly has said she is one if its backers with part ownership of the project), and it repeats previous reports that a spring 2009 Broadway premiere is being eyed.
Dolly In 'CW'
Dolly pops up in a couple of spots in the new, Dec. 3, edition of Country Weekly making its way to newsstands now. She's got the first photo in the issue with a shot of her at Dollywood's Bluegrass and BBQ Festival from September. Then her statement on the passing of longtime duet partner Porter Wagoner along with another quote about him from years ago make their way into a two-page tribute to the Wagonmaster.
---
Nov. 17:
'Better' Radio Promos Pick Back Up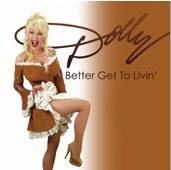 The promotional efforts for Dolly's current single, "Better Get To Livin'," continue next week. Dolly's scheduled to make a stop Monday in Asheville, N.C., to appear on 99 Kiss Country WKSF for a 6:50 a.m. slot. Thanks, Michael! Then it's off to Philadelphia, Pa., on Wednesday for a visit with the morning crew at 92.5 WXTU's Triple Nickel Studio. Thanks, Toni! Both stations ran contests for local listeners to get to meet Dolly while she's there.
California Dreaming
Thanks to Kenny for alerting me that Good Day Sacramento has posted some photos from its anchor's meeting Tuesday with Dolly in Nashville as the culmination of its celebrity obsession contest. His interview airs this weekend, but you may take a look at the pics here.
The Latest On '9 To 5'
A couple of great quotes came out Friday following the announcement that Dolly's stage musical version of 9 To 5 will premiere in Los Angeles next September. Dolly told The Los Angeles Times when asked if she thought of playing Doralee again: "Oh, hell, I'm too old for that! I don't think they'd want somebody my age trying to play the red-hot secretary -- although I think I could, I sure feel the same as when I played it. I think that's why God lets our vision go first, so we can't see how old and ugly we're getting." Read their story here. And Michael Ritchie, artistic director of the theatre presenting the cast of Broadway's best in the production, offered to the Associated Press: "I will say this about Dolly Parton, she is unbelievable in her (theater) skills. She really understands the Broadway idiom. It's this great mix between her own personal style and sort of a classic Broadway show. The score sounds great." He added that although a Broadway run has yet to be scheduled at this point (the one month Los Angeles engagement is what is considered a test of the show before finalizing plans to move to New York), he sees the potential for it to be on Broadway. Read that piece here.
Irish Chart Update
Dolly's massive overseas hit collection The Very Best Of Dolly Parton, Vol. 1 is once again gone from the Emerald Isle, as the compilation CD falls off the Irish top 100 pop albums chart this week, it was announced Friday, down from No. 79 last week.
---
Nov. 16:
Feb. 5 CD, February Tour Kick-Off Announced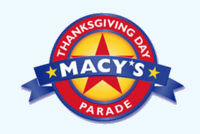 Dolly was talkin' on Thursday, disclosing details about next year's tour and the final release date for her upcoming CD, Backwoods Barbie. The news came in a press release that went out promoting the previously-reported news of her heading up next week's Macy's Thanksgiving Day Parade by performing the album's first single, "Better Get To Livin'," on the first float of the day live before a television audience of 50 million. "I've always dreamed of doing the Macy's parade," she said. "I guess I don't get to watch it this year though…I'll have to tape it!" In the release, which was sent to the media and also posted on the news page of her official music website DollyPartonMusic.net, it noted that the CD will hit stores Feb. 5. To promote it, the start of her 2008 world tour has been moved up to February; previously, it was planned to kick off in March. The tour will begin in the U.S., move to Europe for the summer, then return for additional American dates all the way through December. The official music video for "Livin'" will also premiere on CMT's Thanksgiving Day Top Twenty Countdown, the statement announced, complete with an interview on the program.
'9 To 5' Hits LA In Sept.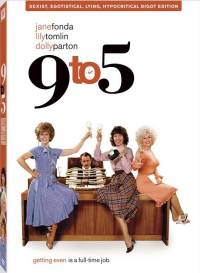 The stage musical adaptation of 9 To 5 has been scheduled for a September 2008 premiere in Los Angeles prior to its Broadway debut, E! Online reported here Thursday. The website revealed that the show's pre-Broadway run will be held at LA's Ahmanson Theatre starring Allison Janney of West Wing fame as Lily Tomlin's Violet Newstead character. The show, which has been in the works for a couple of years now and is directed by Tony-winning Wicked director Joe Mantello, features music and lyrics by Dolly, including "Backwoods Barbie," also the title track for her upcoming studio CD. Soon after the initial news, theatre bible Playbill elaborated, confirming that the previously-reported workshop casting of Megan Hilty as Dolly's Dorolee, Stephanie J. Block as Jane Fonda's Judy and Marc Kudish as Dabney Coleman's Frank Hart will be in the show. (Hilty was one of the early Glindas in Broadway's Wicked and presently plays the role in Los Angeles, while Block is presently the star of that Broadway production as lead character Elphaba.) Its article, here, noted that the show is presented by Center Theatre Group for previews starting Sept. 3, its official opening Sept. 21 and performances continuing through Oct. 19 (it should move to Broadway sometime thereafter). Dolly said in a statement: "9 to 5 was my first movie and it was an amazing experience bringing Doralee Rhodes to life. All these years later the story of these three inspiring ladies who stand up against their sadistic boss is still close to my heart. It's been a lifelong dream of mine to write a musical and now I have the chance to not only make Doralee sing, but to bring all of Patricia's wonderful characters to life on stage through music. I think I'm gonna like it around here."
A Little Movement On The Charts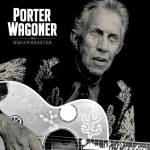 Although increased sales in the week after his death brought former longtime Dolly duet partner Porter Wagoner back to the charts last week, his 2007 release Wagonmaster, featuring a new version of "My Many Hurried Southern Trips," which he co-wrote with Dolly, falls back off the country albums tally in the Nov. 24 numbers released Thursday, down from No. 63. Also gone from that chart is Dolly's 16 Biggest Hits, down from No. 71 after 10 weeks on the chart. As was previously reported here, Dolly's single, "Better Get To Livin'," dips three on the country singles list to No. 56. In the start of seasonal sales up north, a re-issue of her 1990 holiday collection, Home For Christmas, enters the Canadian country top 50 at No. 38, up from last week's debut at No. 60. 21 Number Ones by Kenny Rogers, featuring "Islands In The Stream," re-enters the country albums tally at No. 75 in its 88th week. Brad Paisley's Time Well Wasted, with Dolly on "When I Get Where I'm Going," loses four to No. 19 on the country catalog albums chart in its 13th week since being removed from the main albums list due to longevity rules, while Rhonda Vincent's All American Bluegrass Girl, with Dolly on "Heartbreaker's Alibi," falls off 15-positon bluegrass albums chart, down from No. 15 in its 65th week. The Eagles remain at No. 1 country but slip to No. 2 pop with 359,000 units of Long Road Out Of Eden in its second week, while Garth Brooks sees his The Ultimate Hits, debut at No. 2, No. 3 pop with 352,000 copies.
More 'Hannah' Available
Take a look before Disney catches them and has them removed, but another viewer on Thursday posted the complete "I Will Always Loathe You" episode of Hannah Montana with Dolly on YouTube in three parts: one, two, three. (As YouTube videos also show up in the searches for Google Video, that's the way that many people are finding it.) A couple other people have posted it since the show, the American airdate for which has yet to be announced, was broadcast in the U.K., but Disney has located the uploads and has had them taken down each time, usually within 24 hours, so it's likely these will be gone soon as well.
Additional Library Coverage
Dolly's literacy program to put books in the hands of young children nationwide, the Imagination Library, continued to be in the spotlight around the country on Thursday. WALB in Albany, Ga., profiled the Thomas County chapter here, while The Times-News in Brevard, N.C., took a look at its efforts in Transylvania County here. The El Dorodo Times in Kansas talks about it in their community here, and The Shelbyville News in Indiana discusses that area's involvement here. Shipping more than 4 million books at year, Dolly's program provides one free, hardcover, age-appropriate book each month to every child birth to age 5 in a participating community whose parents sign up.
Have A Holly, Dolly Christmas
The twinkling lights and sparkling productions of Dollywood's Smoky Mountain Christmas festival get some ink in The Bristol Herald Courier up in Tennessee this week. Read a piece on the celebration here. The annual holiday spectacular continues through Dec. 30. Thanks, Chris!
---
Nov. 15:
'Better' Drops Three Places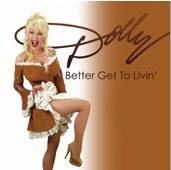 Dolly's "Better Get To Livin'" loses three spots to No. 56 on the upcoming Nov. 24 country singles chart, Billboard revealed Wednesday for the song's seventh chart week. For the period covering airplay of Nov. 4-11, the track received just 84 spins at reporting radio stations, down from the previous week's high of 131. This translated into being heard by 670,000 listeners, down 243,000 from the previous week.
A Little Hannah Footage Available
A few brief clips from Dolly's upcoming return to Hannah Montana are still available on YouTube, I found out Wednesday. Thanks, Colin! While the full episode has been pulled, you may watch the show's closing (featuring Dolly and Miley singing) here, a fight between Dolly's character and Vicki Lawrence's here, Miley and her friend showing the two ladies how silly their fighting is here and a fan-made promo featuring several clips here. In addition, I'm told that the source of these clips isn't a leaked DVD, as had previously been suspected. Instead, it just aired on Disney's U.K. channel, and the clips are apparently being posted by British fans. Thanks, Arelis!
Latest Library News
Dolly's international literacy program, the Imagination Library, popped up all over the news on Wednesday. The Alexandria Echo Press in Minnesota noted here that it is one part of a multi-pronged approach by the local United Way of Douglas and Pope Counties to address the causes of poverty in the community, The Huntsville Times down in Alabama profiled the addition of the Tanner School District to the program here, and Florida's Ocala Star-Banner discussed its local chapter in the town of Riddick here.
Fond Memories Of Porter & Dolly
Check out a columnist from Charlotte, N.C.'s, Creative Loafing and his fond memories of Dolly and the late Porter Wagoner in a column this week posted here.
Dolly Included In Grammy Salute
Dolly will appear on a collection of country's greatest songs in celebration of the 50th anniversary of the Grammy Awards, it was announced Wednesday. Along with compilations from other genres, the Grammys will release two country titles through Shout! Factory on Jan. 8. Ultimate Grammy Collection: Classic Country will include "9 To 5," which took home two Grammy trophies in 1981 toward Dolly's career total of seven. Others on the disc will include Kenny Rogers and Willie Nelson.
---
Nov. 14:
'Montana' Episode Posted, Pulled Online
Some quick fans had a great treat Tuesday for a brief time, as the unaired episode of The Disney Channel's Hannah Montana featuring Dolly's second guest appearance on the program made its way onto YouTube. The footage, which appeared to have been posted by someone to whom an advance DVD of the episode had been leaked, was broken into 11 parts of a few minutes each. However, the entertainment was short-lived, as Disney soon discovered the footage and had it removed from the server for copyright infringement. The air date for the episode, titled "I Will Always Loathe You," has yet to be announced, but if promotional DVDs are floating around (most likely having been distributed to a few television critics), its broadcast should be sometime in the very near future. (And while you can't see that specific show on YouTube any longer, check out this comedy skit here of two sisters, one of whom is honeymooning at Dollywood, for its multiple Dolly references.)
---
Nov. 13:
Dolly, A Monkey & A Stranger With Candy
Comedienne Amy Sedaris of Strangers With Candy fame will appear in Dolly's upcoming video, "Better Get To Livin'," the actress revealed this week in an interview. Appearing on Bravo's What Happens Next for an environmental discussion, she wore a bright green skirt which she said was created for her by the costumer for Dolly's recent video shoot, noting that the video in which she appears also features a monkey. "Can you believe it? With Dolly and a monkey," she exclaimed. Dolly had previously explained that the video's theme is a circus where she serves as ringmaster. It should premiere soon (Dolly said in a recent interview Nov. 16 on CMT, although the network has yet to confirm that publicly). Watch a clip from the show with Sedaris online here.
See Dolly On Radio
In related news, that specific interview, audio for which was linked here a few days back from Chicago's US99 FM, is now available in video form from the station's website. Check out the montage here!
---
Nov. 12:
Dolly To Say 'Good Day Sacramento'
Television viewers in the Sacramento, Calif., area will need to be sure to tune in next weekend to CBS 13's Good Day Sacramento for a Dolly interview, it was announced this weekend. Two of the anchors have for months been having a "celebrity obsession" battle to see which could have their favorite celebrity pay the greatest amount of attention to them, and for now the one who loves Dolly is in the contest's lead over his co-worker and her adoration for Craig Ferguson. He will travel to Nashville for a Tuesday interview with Dolly herself which will be broadcast next weekend. To celebrate, the station on Sunday had its own day of "Dolly Mania" with 8-by-10 photos of her taped up at most of their remote locations, reporters and anchors donning Dolly wigs on camera and even "Dolly-oke" in the parking lot at the local Wal-Mart. See some footage of the day's high jinks from the station's website here. (They also have some background video on the contest as well, including Saturday's announcement here of the interview, a funny piece of the anchor writing a letter to Dolly in October here and a voice mail Dolly sent him in August here.) Thanks, Kenny!
---
Nov. 10:
Dolly Gets Woodrow Wilson Honor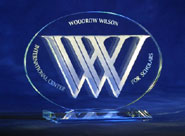 The entertainer turned philanthropist and education advocate Dolly has once again been feted for her efforts. The Smithsonian Institution's Woodrow Wilson International Center for Scholars this week singled out her civic contributions by giving her its Woodrow Wilson Award for Public Service. The ceremony took place Thursday at Nashville's War Memorial Auditorium. From reviewing the list of past recipients, it appears Dolly is the first entertainer to be honored, as most past honorees have been politicians and the others have been in non-entertainment fields such as medicine. Also honored with was Hospital Corporation of America Chairman and CEO Jack Bovender, Jr. Mentions are available from WSMV television here and The Tennessean here.
U.S. Chart Updates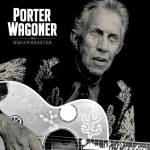 With sales picking up in the days following his death, Dolly's former mentor and duet partner Porter Wagoner is back on the country charts this week, Billboard announced in the Nov. 17 numbers Thursday. His Wagonmaster release from earlier this year, which features a new version of "My Many Hurried Southern Trips" (written with Dolly back in the 1970s), shows back up at No. 63, which is nine points higher than its previous peak at No. 72 in the one week it originally appeared on the chart back in June. The re-entry once again, though, ties him with Johnny Cash for the longest career span on the country chart, as both artists appeared on the first one back in 1964 and both are on the new chart released this week. In other chart news, as was previously reported here, Dolly's single, "Better Get To Livin'," re-enters the country singles tally at No. 53. Her 16 Biggest Hits rises four to No. 71 country albums in its 10th week, but up north the re-issue of The Very Best Of Dolly Parton, Vol. 1 is gone from the Canadian top 50 country albums, down from No. 48 in its fourth week. Brad Paisley's Time Well Wasted, featuring Dolly on "When I Get Where I'm Going," inches down one to No. 15 on the country catalog albums chart in its 12th week since being removed from the main albums list due to longevity rules and falls off the top 50 Canadian country, down from No. 47. Rhonda Vincent's All American Bluegrass Girl, with Dolly on "Heartbreaker's Alibi," re-enters the 15-positon bluegrass albums chart at No. 15 for its 65th week. The Eagles debut at No. 1 country and pop with 711,000 copies sold of their new Wal-Mart/Sam's collection Long Road Out Of Eden thanks to a change in chart rules allowing single-store exclusive releases to be included on the regular top 200 chart. Last week's topper on both charts, Carrie Underwood's Carnival Ride, falls to No. 2 country and No. 3 pop with 170,000 copies in its second week.
Dolly Up Across The Pond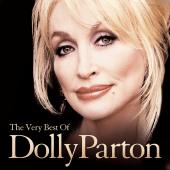 The Very Best Of Dolly Parton, Vol. 1, Dolly's wildly successful overseas compilation disc, rebounds slightly this week on the Irish pop albums list, it was announced Friday, regaining two to No. 79 in Ireland.
Dolly On The Air
Thanks to Christian at Country Stars Central to alerting me to an in-studio interview Dolly did with Chicago's US 99 a week ago which is available online here in three parts. She talks of being Miley Cyrus' real-life godmother (in addition to on television), her butterfly tattoo, her breast implants, the Imagination Library's planned launch in London next month (its first chapter outside the U.S. and Canada), and an expected Nov. 16 CMT world premiere of the video for "Better Get To Livin'." (Christian also passed along an interview on his website with new artist Sarah Kaine, who counts Dolly as her greatest inspiration and has become friends with her. "Well, Dolly's just my Dolly!!!" she tried to explain. Read the conversation here.)
'The Economist' Goes To Dollywood
Normally stuffy publication The Economist sings the praises of Dolly and how her Dollywood theme park exemplifies what is good about America in its current issue. The article by a British writer notes that the park features local crafts and music which, unlike most of such presentations in Europe, is popular and not government-funded. It notes that there's a lot of fattening food, a good deal of patriotic fervor and many religious overtones, but they are more subdued than at many other American institutions, and while "sophisticates sneer" at the establishment, its values are as American as the proverbial apple pie, which it is pointed out is served in a three-pound slice there. Read the article online here (and The Tennessean reports about the story here). In related news, the park's annual Smoky Mountain Christmas festival opens to the world on Saturday. Pop in for the 18th annual celebration, which continues through the park's season closing on Dec. 30. Millions of twinkling lights brighten up the night, an all-new Santa's Workshop opens and the huge Babes In Toyland production returns for a second year. " With three and a half million lights and our biggest lineup of holiday shows ever, this is by far Dollywood's flashiest Christmas ever," Dolly said in a press release. "Plus, I think Santa will be really happy with the extraordinary home makeover at Santa's Workshop. I bet he had no idea I was an interior decorator!"
More On Parade
Dolly's official music website, DollyPartonMusic.net, this week revealed a little more about Dolly's upcoming appearance in the Macy's Thanksgiving Day Parade in New York City. It was previously reported here that she would perform in the parade as one of its musical guests, but her website's news page discloses that she will actually lead the parade! She will be performing "Better Get To Livin'" on the Marion-Carol Showboat, a 16-foot wide float which stretches 42 feet in length and stands 33 feet tall. The float is scheduled to be the first in the annual holiday march through the streets, according to the site. As was previously noted, the 9 a.m. parade is broadcast on NBC (it airs live in the Eastern time zone and is tape-delayed to 9 a.m. local time in the other time zones).
Columnist Misses Dolly At Awards
A critic in The Los Angeles Times this week laments how Hollywood the fashion has gone at the Country Music Awards, noting simply: "I don't know about you, but I miss the sequins, the sparkles, the big hair and the overdone makeup. Mostly, I miss Dolly Parton." Read the piece here.
---
Nov. 8:
One Ringle Dingle, Two Ringle Dingle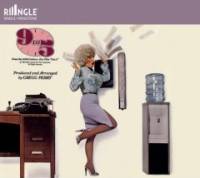 Dolly is among the first few dozen artists to get a "ringle," the new single/ringtone combination which debuted on music store shelves last month, it has been revealed. Sony Legacy will issue a "9 To 5" ringle on Nov. 27. The new medium, conceived in an attempt to save the CD single market, contains a primary CD single, two bonus tracks, access to a downloadable ringtone and occasional extra material. Dolly's features the million-selling No. 1 song and two additional tracks from the 1980 album 9 To 5 And Odd Jobs: "Sing For The Common Man" and "House Of The Rising Sun." In addition, it will contain special wallpaper and access to a "9 To 5" cell phone ringtone online. Reserve yours here!
More Info On 'Better' Chart Return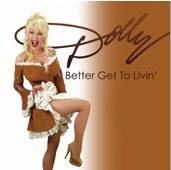 Billboard late Wednesday released the full Nov. 17 singles chart data, giving a few more details on Dolly's current single, "Better Get To Livin'," which as was previously reported here, re-enters the country singles tally at No. 53, earning a sixth chart week. For the week of Oct. 29-Nov. 3, the track saw 131 spins at reporting radio stations. For comparison, its previous high was 128 spins when it reached its peak position of No. 50 a few weeks back. The airplay resulted in an audience of 913,000, more than double the previous week's 434,000.
Reba Inspired By Dolly Duets
Porter & Dolly helped inspire Reba McEntire to offer some duets of her own, Dolly's friend revealed in an interview in Chicago's LGBT publication, Windy City Times. When asked her favorite duet of all time that perhaps inspired the collection, she replied: "The ones that Dolly Parton and Porter Wagoner did together I'm a huge fan of." Read more of the interview here.
Latest On Library
The Corydon Democrat in Corydon, Ind., is singing Dolly's praises with an editorial promoting her Imagination Library literacy program, which kicks off a chapter there this weekend. Read it here.
---
Nov. 7:
Mandrell Recalls Dolly Moment
Dolly got some props at the Music City Walk Of Fame ceremony Monday in Nashville. The Tennessean reports that inductee Barbara Mandrell recounted her often-told story of how the former child performer had retired from the music business until her father took her to The Grand Ole Opry, and Dolly's performance on stage inspired her to try music again. Read more here.
See Some Clips
I couldn't get them to play (perhaps it's just my computer), but WPA Film Library, which holds licensing rights to The Porter Wagoner Show and Dolly, has posted clips from each of the two 1970s series on its website as a virtual exhibit on Porter & Dolly. See them here.
---
Nov. 6:
'Better' Re-Enters At No. 53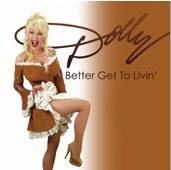 After a week off the chart, Dolly's "Better Get To Livin'" will pop back in the top 60 country singles tally for the Nov. 17 numbers, Billboard revealed in early chart data released Monday. With increased radio airplay for the period covering Oct. 29-Nov. 3, the song will re-enter at No. 53, just a few points below its peak thus far of No. 50. More information, including the number of spins at reporting radio stations and the estimated audience for those spins, will be available later in the week when the full chart comes out.
Hopkins Wanted Dolly, Not Look-A-Like
Academy Award winner Anthony Hopkins asked Dolly to appear in his new movie, Slipstream, but had to settle for a look-a-like instead, according to an interview released Monday on Lifetime.com. Hopkins was asked whether there was any attempt to get Dolly for the film, which has a scene featuring a Dolly impersonator. He replied: "I sent her the script, because I wrote the part for her, but she was busy and couldn't do it. And my wife said, 'You know, you should get a Dolly Parton lookalike.' And this lovely lady named Charlene showed up late one night in Dolly Parton's red velvet dress and in a Dolly Parton wig. And we just called her character the name 'Dolly Parton Look-alike' because that's the way the subconscious operates." Read the full interview here.
GAC Notes Next Year's Plans
Great American Country (GAC) picked up on a Dolly story Monday about her plans to tour next year in support of Backwoods Barbie, but it doesn't contain any new information. The quote used is from her Nashville Songwriters Hall of Fame appearance back a couple of months ago . Read it here.
---
Nov. 5:
Section In Memory Of Porter Posted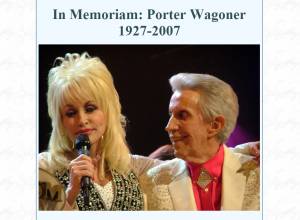 After being available on the Dollymania front page in honor of Porter Wagoner for a full week following his passing, the site's tribute to him has moved here to serve as the front page for a permanent section in his memory. In other coverage, Keith Herrell, managing editor of Cincinnati's The Post, over the weekend offered a wonderful remembrance of Wagoner in a column available here, and I'm told that Friday night's Grand Ole Opry performance was dedicated to his memory and featured a moment of silence in his honor. Sunday's Belfast Telegraph in Ireland also presented a nice tribute from BBC Radio Ulster host Ralph McLean here.
Daniels Discusses Dolly
Charlie Daniels again talks about why he and Dolly recorded a newly-written song for his collection of mostly cover duets, Deuces, in a Billboard interview syndicated by Reuters. Take a look here.
Dolly In Toyland
In celebration of the season and in advance of Saturday's Smoky Mountain Christmas Festival opening, Dollywood updated its website Sunday with a winter theme, complete with an audio clip playing on the main page of Dolly singing "Toyland." Thanks, Solomon!
---
Nov. 3:
Some Final Thoughts On Porter Published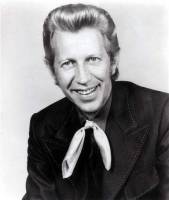 The Tennessean on Friday offered a very eloquent story on Porter Wagoner's funeral from Thursday, noting that his longtime duet partner Dolly "didn't need to sing 'I Will Always Love You' to convey the song's central truth." Read it here. I'm told there's also a brief story on his passing in the new Entertainment Weekly with an early Porter & Dolly photo. Thanks, Diane. And a columnist at The Argus Leader in South Dakota shared a happy memory from interviewing him many years ago. Take a look here. Publicity image. Courtesy photo.
Down A Little In Ireland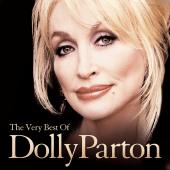 Dolly loses a few more spots across the pond in Ireland this week, it was revealed Friday, with her greatest hits collection The Very Best Of Dolly Parton, Vol. 1 dipping four to No. 81 on the Irish pop albums chart.
'Smoky Mountain Christmas' To Air
Dolly's 1986 holiday classic A Smoky Mountain Christmas will make its way back to TV this season, CMT announced Friday. The movie airs on the cable network on Nov. 24 and 25, with later repeats likely in December.
Stampede Coverage
The arrival of the annual holiday show at Dolly's Dixie Stampede dinner theatre gets a review in this week's Orlando Sentinel. The writer opines: "It's beginning to look a little like Christmas, but that's an understatement in regards to Dolly Parton's Dixie Stampede." Read the full review here. In addition to Orlando, Fla., the chain operates in Branson, Mo.; Myrtle Beach, S.C; and its flagship location in Pigeon Forge, Tenn.
And Now For Something Completely Different
Thanks to a couple of readers who wish to remain anonymous ("call us the Double Ds -- 'Devoted to Dolly'") for sending in some great shots from the recent West Hollywood Halloween Festival, saying "Dolly" was well-represented there with them and a friend. Dolly has joked many times that Halloween in West Hollywood is the only place and time where she can go out as herself and no one bothers her! Take a look at the collection of images here. Thanks, again, guys!
---
Nov. 2:
Dolly: 'Goodbye, Porter'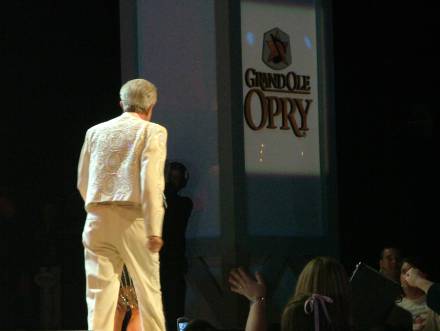 After 80 years in this world, country music legend Porter Wagoner was sent off Thursday in song at The Grand Ole Opry House in Nashville. The service opened with a playing of "Sheltered In The Arms Of God," his recently-recorded duet with Dottie Rambo. Among those lifting their voices on stage in honor of The Wagonmaster were Marty Stuart with "Precious Lord, Take My Hand" and Duane Allen of the Oak Ridge Boys with "When I Sing For Him," among several others. Vince Gill, joined by Patty Loveless and Ricky Skaggs, offered "Go Rest High On That Mountain," which was reportedly the final song which Wagoner heard before he died on Sunday night.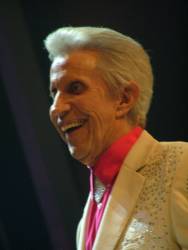 Immediately after the sound system played Porter & Dolly's final duet, "Drifting Too Far From The Shore," released in August on his Best of Grand Old Gospel 2008 CD, Dolly, wiping a tear from her eye, entered the stage with Don Warden, a former member of the Wagonmasters and Wagoner's longtime road manager before he left to assume the same position with her, by her side. She offered her condolences to his family and said she was certain it was "a real sad day for everybody but Porter," whom she said she knows was "rejoicing in the light." She explained that she wanted to sing a different song, presumably "I Will Always Love You," which she wrote about him nearly 35 years ago, but she was afraid she would be unable to get through it, so instead she led The Grand Ole Opry family in "I Saw The Light," singing the verses on her own and asking everyone, including the 1,700 mourners in the audience, to join in on the choruses.
Her final words as the song ended were a solemn, "Goodbye, Porter."
The service then closed with prayer, followed by the moving of his casket to the hearse for transfer to the cemetery.
Several television stations in Nashville carried the services live on the air and it was available for live online viewing as well. The entire services remain accessible in streaming video from Nashville's NewsChannel 5 in two parts here and here. The station's video news story about the event is posted here, and a segment showing photos and footage of the end of the funeral with Dolly leading the song may be seen here. The station's written version of the story is posted here.
Other coverage is available from The Tennessean here (and check out their general Wagoner page here and a story about Wednesday night's Americana Music Awards tribute to him here), CMT.com columnist Chet Flippo here, a Reuters news service story here and a video report from Nashville TV station WKRN here. Images from May's Opry celebration copyright © 2007 T. Duane Gordon/Dollymania.net. May not be reproduced without prior written consent.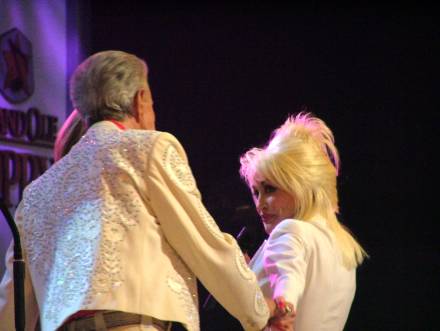 Dolly's complete remarks from the funeral:
This is Don Warden. He's the oldest Wagonmaster. I'm sure all of you know Don. (Applause) And probably we've been with Porter longer than anybody. Don definitely has since he was kids, even before he was kids. And we wanna give our condolences to Debra and Denise and Richard and to their in-laws and to the grandkids. And this is a very special day. I wanted to sing something else, but I was afraid I couldn't get through it. But I wanted Don to come and help me and all the Opry members sing this song that we've sung a million times on the Grand Ole Opry and Porter loved it and Don used to sing all that high part on Porter's records. You think you can do that again, Don? (Don: I'll try.) You didn't bring your steel guitar ,though, did ya? (Don: No.) Anyway, I think this is probably a real sad day for everybody but Porter, but I believe in my heart that Porter is rejoicing in the light. (Applause) And I remember back before Porter even got sick a few months back with the other aneurysm, well, Porter had sent me a whole bunch of tapes of gospel songs that he'd recorded. And, oh, he was talking about all the gospel stuff, and I said, "Porter, are ya crammin'? (Laughter) After all those years of living like we did?" And course he said, "Yeah, I guess I am crammin', but I think I'm ready to go." And I believe that Porter is with God today. And so all of you can sing along with us on this song that we all love. And we all love Porter and we'll all miss him. And may God comfort the family and be with you, too. So if you're ready, they wanted me to start the verses, so I guess I'll do that.
Carter Falls Off Charts


With just two weeks on the chart, Deana Carter's tribute to her guitar-playing father, The Chain, falls off the 75-position country albums chart in the Nov. 10 tally released Thursday, Billboard has announced. The disc, which contains a duet with Dolly on her classic "Love Is Like A Butterfly," dropped from No. 75 last week. As was previously reported here, Dolly's single, "Better Get To Livin'," falls off the country singles side, down from No. 59 on the 60-position list last week, its fifth. Joining Dolly and Carter are Rhonda Vincent's All American Bluegrass Girl, featuring Dolly on "Heartbreaker's Alibi," off the 15-positon bluegrass albums chart, down from No. 14 in its 64th week, and Kenny Rogers compilation 21 Number Ones, with "Islands In The Stream," off the country albums tally, down from No. 74 in its 87th week. Dolly's 16 Biggest Hits could be joining them soon, though, as it tumbles 10 digits to the bottom spot, No. 75, on the country albums list in its ninth week. In Canada, the re-issue of The Very Best Of Dolly Parton, Vol. 1 loses 13 to No. 48 Canadian country in its fourth week. Brad Paisley's Time Well Wasted, with Dolly on "When I Get Where I'm Going," drops three to No. 14 on the country catalog albums chart in its 11th week since being removed from the main albums list due to longevity rules and is down 18 to No. 47 Canadian country. For the first time ever, three country CDs debut in the three top spots on the pop albums chart (and, of course, the top three spots on the country chart) this week: Carrie Underwood's Carnival Ride at No. 1 with 527,000 copies, Robert Plant and Alison Krauss with Raising Sand at No. 2 with 112,000 units and Gary Allen's Living Hard at No. 3 with 69,000.
Dolly In 'Country Weekly'
There are a few Dolly mentions in the new issue of Country Weekly making its way to newsstands now. Near the front, the magazine offers an ABC publicity photo from her performance on Dancing With The Stars in September, and near the back, "Here You Come Again" shows up in the top 10 for the country charts from 30 years ago (it would reach No. 1 on Dec. 3 and hold the top spot for five weeks). In the middle, she pops up in three reviews: the publication gives three-and-a-half stars each to Deana Carter's The Chain (with her duet on "Love Is Like A Butterfly") and The Charlie Daniels Band's Deuces (with their duet on the newly-written Dolly composition "Daddy's Old Fiddle") in addition to a three-star, positive review for the biography Smart Blonde: The Life of Dolly Parton, which came out a year ago in the U.K. and was released in the U.S. three months ago (although many fans have complained that the book was overly critical of Dolly).
'Big Wigs' Come To Life
Dolly's new street team, the Big Wigs, officially kicked off their efforts on Thursday. If you're not a member, you may sign up on her official music website, DollyPartonMusic.net.
---
Nov. 1:
Dolly To Sing In Thanksgiving Parade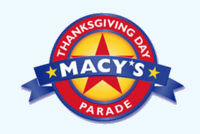 Snoopy, Shrek, Pikachu and Dolly? Yes, while the inflated cartoon animals are floating overhead, Dolly will be entertaining as one of this year's special guests at the Macy's Thanksgiving Day Parade in New York City, it was announced Wednesday. The parade airs live on NBC from 9 a.m. until noon on Thanksgiving Day. Other performers guesting this year include Ashley Tisdale, Good Charlotte, the Jonas Brothers, Michael Feinstein, Sarah Brightman and Wynonna as well as the casts of Legally Blonde and Marry Poppins and the Radio City Rockettes. (Now, some readers in New York are going to have to take some pictures and send in to Dollymania! Although your webmaster will be in New York later that day, I will be traveling while the parade is going on and won't be able to attend.)
'Better' Falls Back Off Chart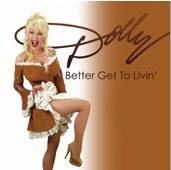 After five weeks on the chart, Dolly's "Better Get To Livin'" drops back off the 60-position country singles chart in the Nov. 10 edition, Billboard revealed Wednesday. This is its second time to fall from the tally, so it is possible if airplay picks back up it could return to the charts. The new numbers reflect airplay for Oct. 22-28 at the radio stations that report their play lists for the chart. The lowest-ranked song had an audience of 568,000, indicating that Dolly's tune had fallen at least below that level. The previous week when it sat at No. 59, it had 93 spins and an audience of 617,000. The song had peaked at No. 50.
Porter Tributes Continue, Services Thursday
The Nashville Scene on Thursday offered its tribute to Porter Wagoner, which is available online here. WSM 605AM radio in Nashville aired a five-hour tribute to him Wednesday night with several Dolly references and don't forget that the station, home of The Grand Ole Opry, will broadcast the funeral services of Dolly's longtime duet partner from 11 a.m. until 12:30 p.m. Central time Thursday at The Opry House, available for live streaming online here. Nashville's News Channel 5 reported on Wednesday's visitation and Wednesday night's Americana Music Awards tribute here, noting that the station will offer live video coverage of Thursday's services on its website.
Library Expands In Indiana
Dolly's international literacy program, the Imagination Library, is heading to Corydon, Ind., The Corydon Democrat reported Thursday. The project kicks off Nov. 10 and is sponsored locally by the Harrison County Community Foundation and Metro United Way Success By 6. Read more here.
---