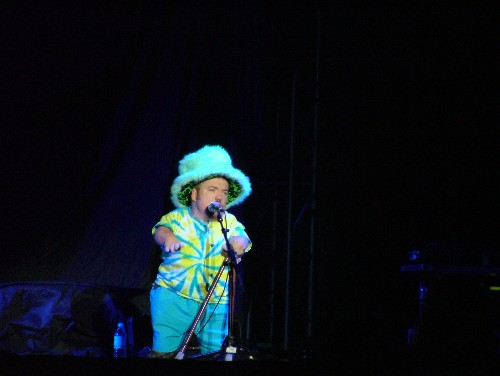 Two-Foot Fred welcomed the crowd with some humor. WARNING: OFF-COLOR JOKE AHEAD! One of his comments: Being in the music business, I've met a lot of great people. Just the other week, I met Dolly Parton. She saw me and gave me a big hug, and now I know the meaning of "Dolly Wood!"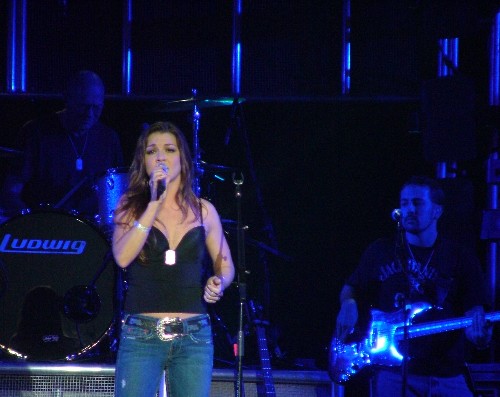 One of Gretchen Wilson's biggest cheers of the night came during her song "California Girls" when she sings the line: "There ain't nothing wrong with plastic surgery/Well, Dolly Parton never looked so good to me."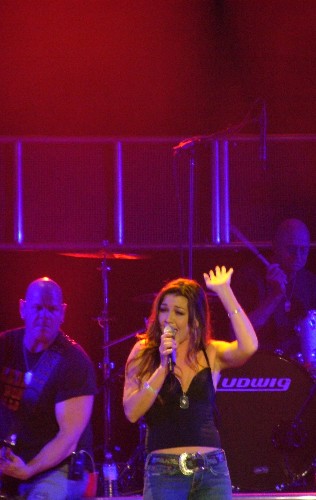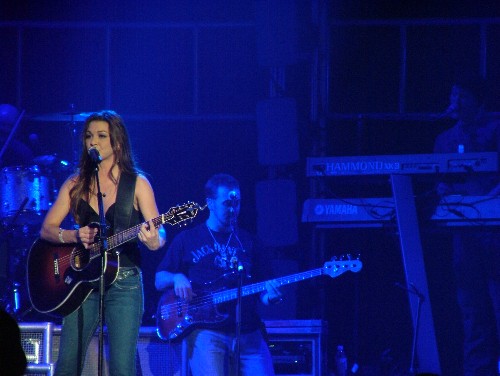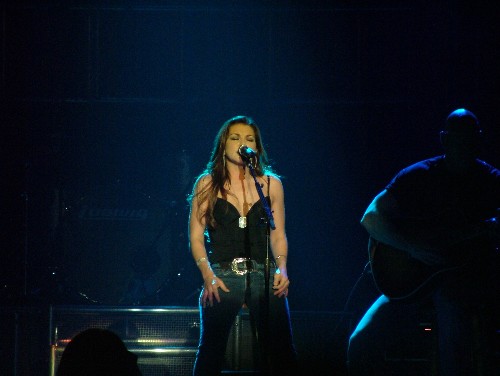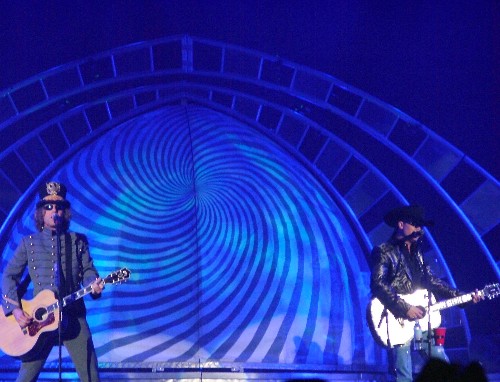 Big and Rich. John Rich told the crowd: "That Hurricane Katrina came through here and tore some shit up! That ain't cool!"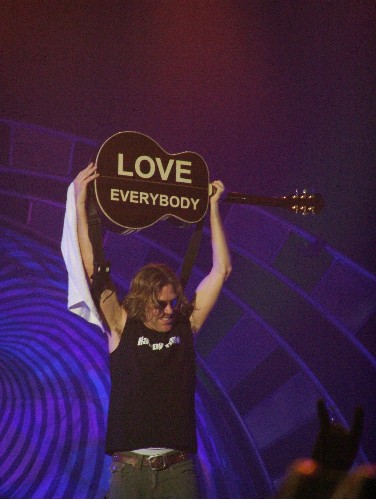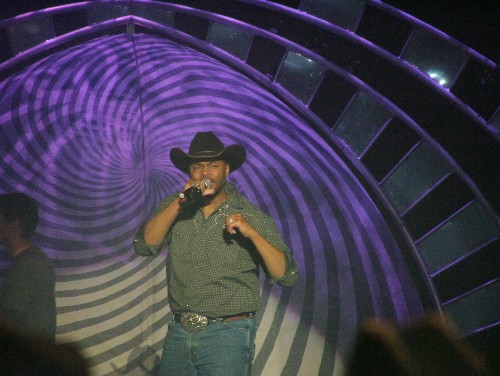 Cowboy Troy.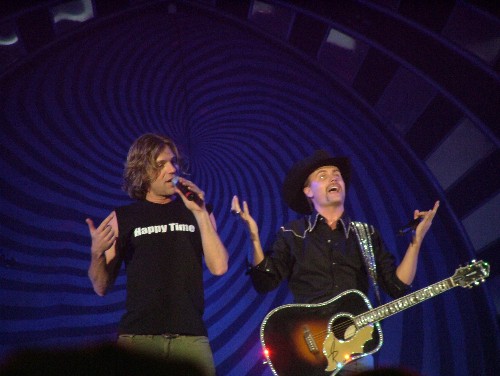 Doesn't his guitar look like one of Dolly's glittery instruments?