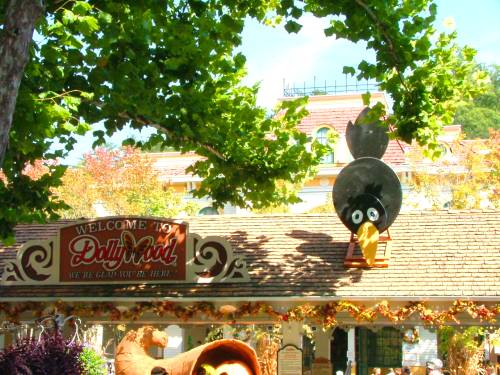 Even all the scarecrows couldn't keep some birds away.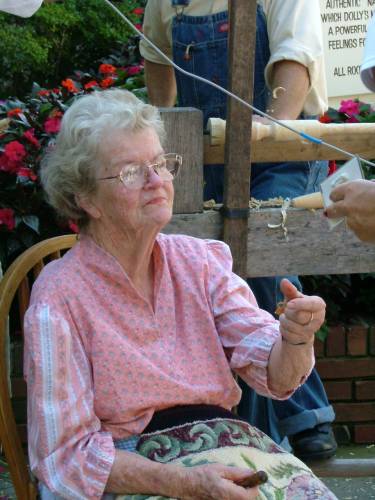 A weaver prepares to work.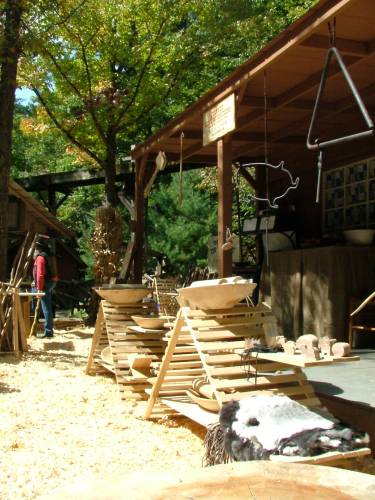 A depiction of pioneer life takes place at the frontier house.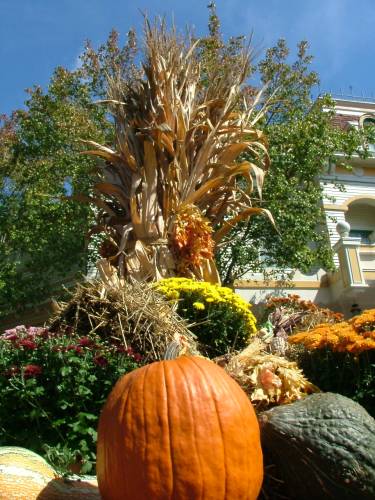 One of the many themed displays of corn stalks, flowers, pumpkins and gourds throughout the park for the festival.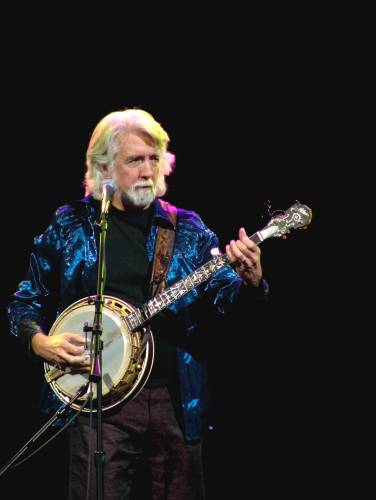 John McEuen of the Nitty Gritty Dirt Band entertained the crowds with his picking and his humor.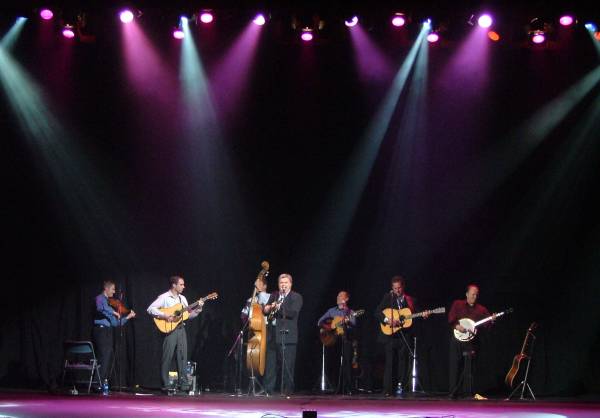 Ricky Skaggs and Kentucky Thunder performed on Friday to two full houses.