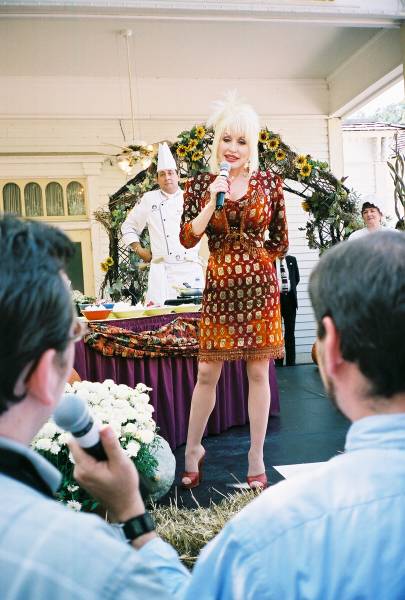 Dollymania Editor and Publisher Duane Gordon, left, asks Dolly about the park's upcoming 20th season as Dollywood Public Relations Manager Pete Owens, right, holds the microphone.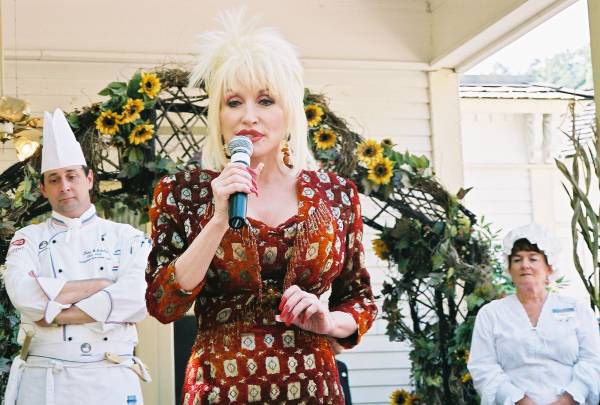 Dolly tells Duane she can't believe they're about to enter their 20th season next spring and that they'll be planning a big celebration.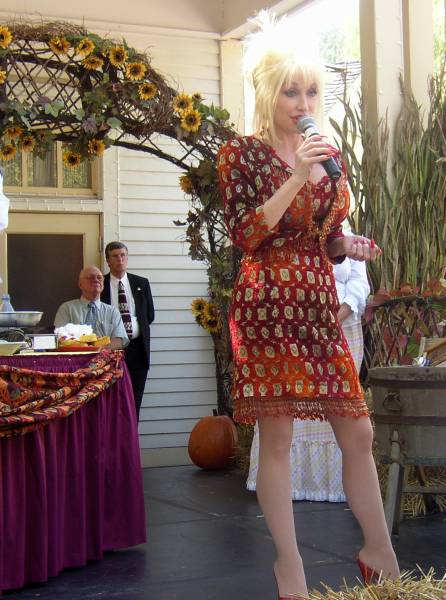 Dolly takes additional questions from the media.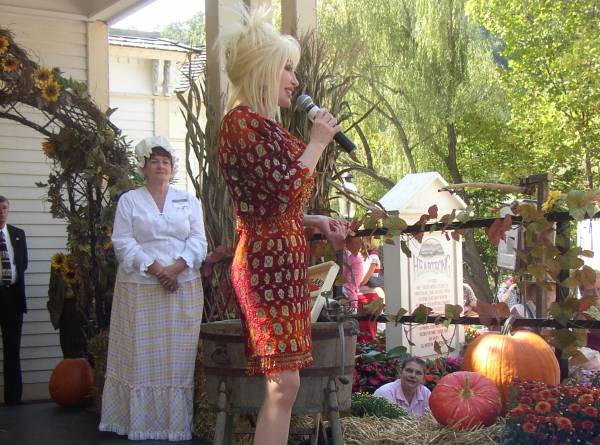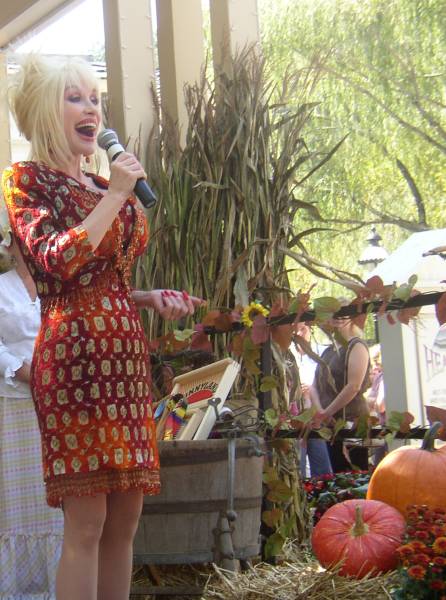 Something tickles her!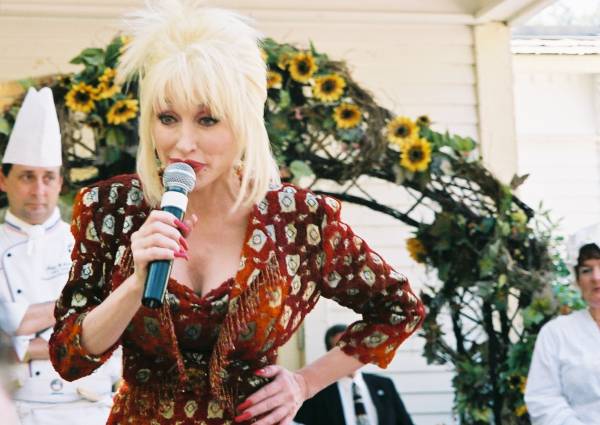 Dolly says she'll never appear in a reality show based on her life because she'd be embarrassed for people to see what she looks like outside of the spotlight.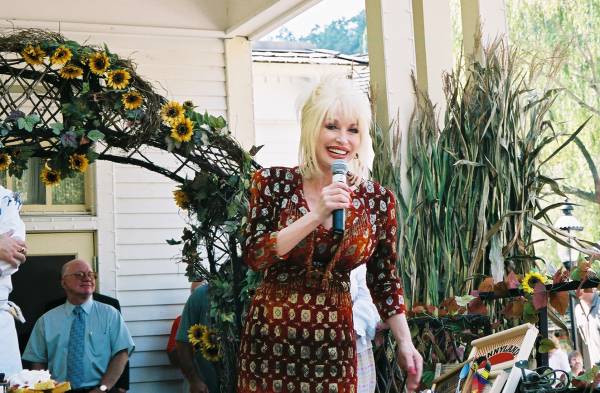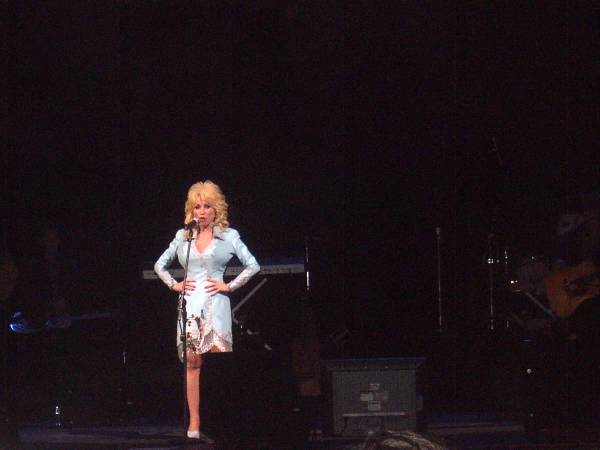 Dolly talks to the audience during her Sunday evening concert.