Win Dolly's New Boxed Set!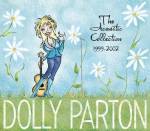 The Winner!


Thanks to Sugar Hill Records, Dollymania was pleased to offer you a chance to win your very own copy of the new boxed set The Acoustic Collection, 1999-2002! The big, bluegrass-inspired boxed set, released Oct. 10, features her three recent roots music CDs -- The Grass Is Blue, Little Sparrow and Halos & Horns -- plus a bonus DVD with five re-mixes, three videos, two tracks from the Dolly tribute album and footage of her CMA performance of "The Grass Is Blue" live with Norah Jones. Everyone's entry was appreciated, but of course there can only be one winner, and the lucky reader is:
John Northcutt Young
Mary Esther, Fla.

The Rules


Please e-mail your name and mailing address (including street address, city, state and zip code) to enter the contest before midnight Eastern the morning of October 17, 2006 (11 p.m. Central the night of October 16). One randomly-selected entry will win the CD boxed set and revealed in the site update posted the evening of October 17. Odds of winning depend on the total number of entries submitted. By entering, you are granting permission for your name and hometown to be published on Dollymania should you win. As federal law requires those submitting information over the Internet to be at least 13 years of age, anyone sending an entry is attesting that he or she is above that minimum age requirement. Limit one entry per person and one entry per physical mailing address. Duplicate entries will be discarded. The winner will be notified of the prize selection via e-mail. Entries which do not include all required information will be discarded. Dollymania and Sugar Hill Records are not responsible for entries which become lost in cyberspace (or misdirected or lost prize parcels). All entries become the property of Dollymania at the time of entry. Void where prohibited.

The contest has concluded. Please do not send an entry. Thank you.