Huntsville CD Signing
All images on this page are copyright the stated photographers are used with permission. They may not be reproduced in any way.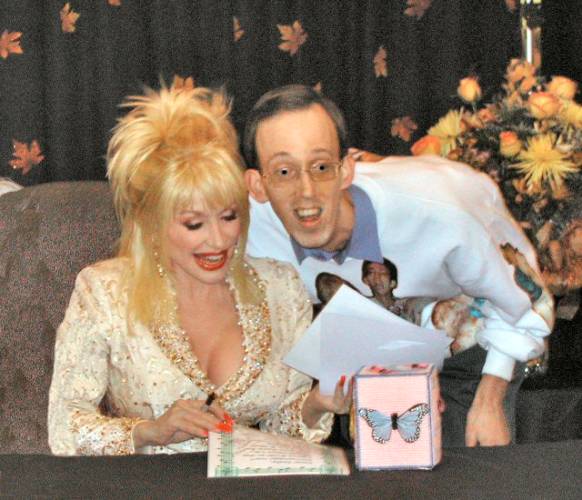 Dolly with one of her biggest fans, David Schmidli. Photos © 2004 Robin Fulford.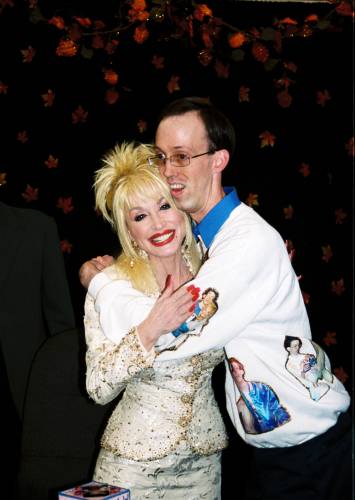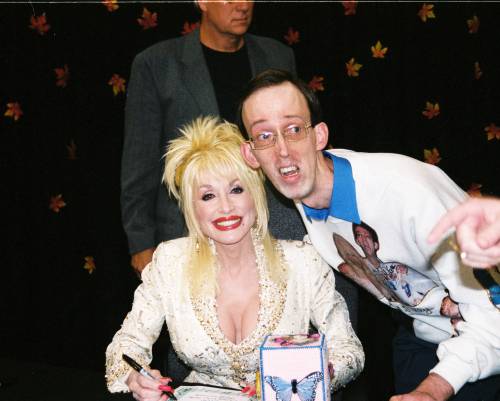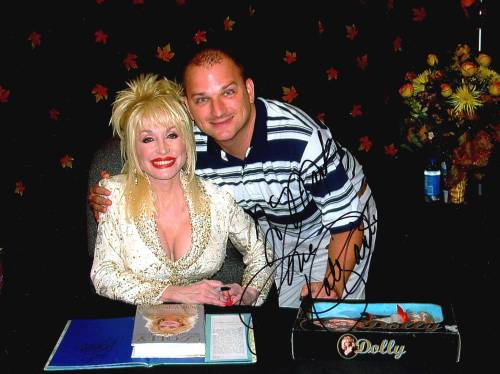 Longtime fan Mark met Dolly for the first time in Huntsville. © 2004 Mark Higgins. Anyone who has photos of Mark and Dolly from the event, please contact him here regarding purchase of copies. Thanks!