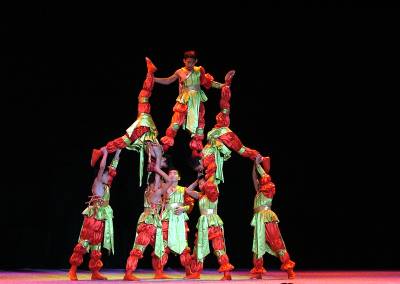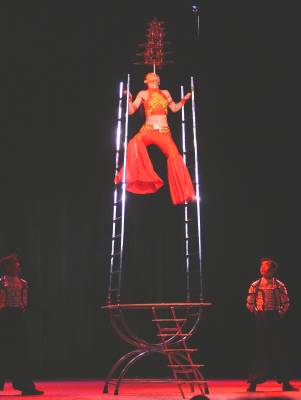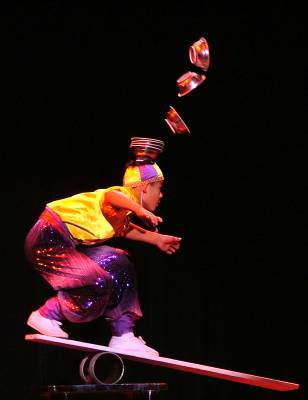 Perhaps the most spectacular performance at the Festival Of Nations is the return of the Dragon Legend Acrobats from China. These youngsters offer some amazing balancing tricks, plate spinning, hoop jumping and the addition of a female artist who is seen balancing seven sets of liquid-filled glasses with her mouth as she climbs two ladders.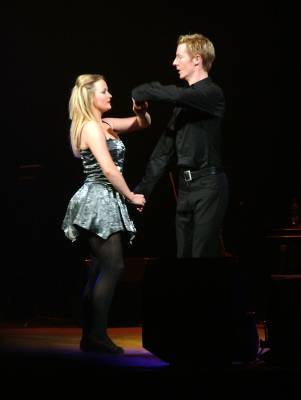 Here, two dancers from the Irish group Rags slow things down. For most of their show, the band provides rapid reels and stunning "Riverdance"-style footwork.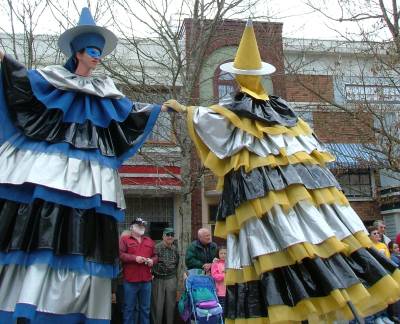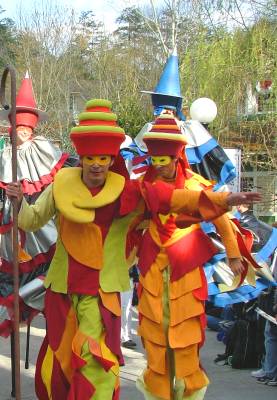 Zaebra Stelzentheater, a group of stilt walkers from Germany, bring a colorful whimsy to the festivities. Their street performances in bright costumes are filled with jolly dance and strange hoots and hollers as they interact with bystanders.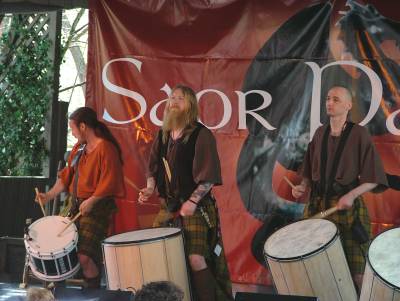 The percussion and bagpipe corps of Saor Patrol from Scotland is certainly one rough-looking bunch of guys, but the strong drum beats and melodic charm of the pipes work the audience into a frenzy.

Returning for a third year are the Tropical Angel Hearts from Trinidad and Tobago. This steel drum ensemble brings infectious rhythm and new spins on classics including "Amazing Grace," "God Bless America" and "9 To 5," but it's their finale of "Rocky Top" that really gets the crowd involved. You know, in Tennessee, that song rivals the national anthem for stirring emotions. A special treat is to watch the tenor drum player in the center, who really gets into the music, closing her eyes and moving to the beat. It is obvious that these performers are enjoying the hell out of each time they're on stage.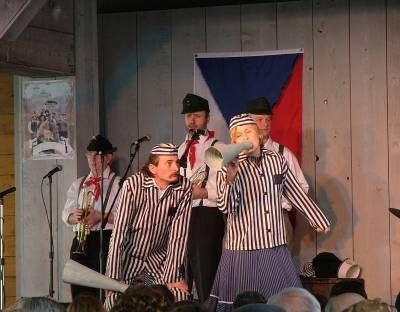 Trehusk, a folk and dance band from the Czech Republic, have a very Polka sound. If you like that type of music, they're great, but I didn't particularly care for it.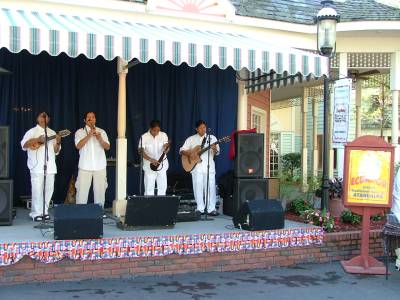 One of the most soothing sounds at the park is courtesy of Astahualpa, providing the traditional sounds of Ecuador's Andes Mountains on pan flute, guitar and other instruments.