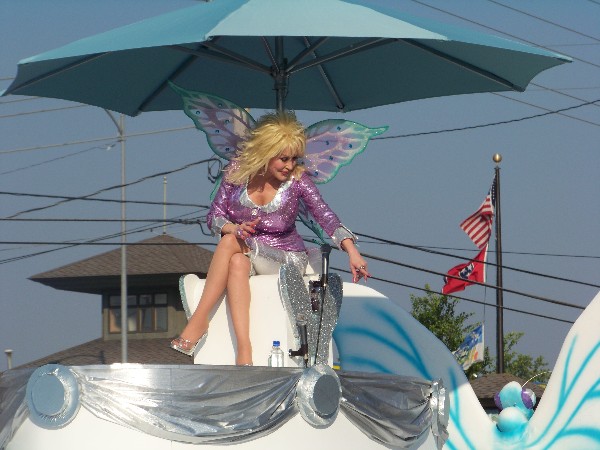 During her parade, Dolly's float slowed to a crawl and she saw David, pointing to him and picking up her microphone to start a dialogue with him.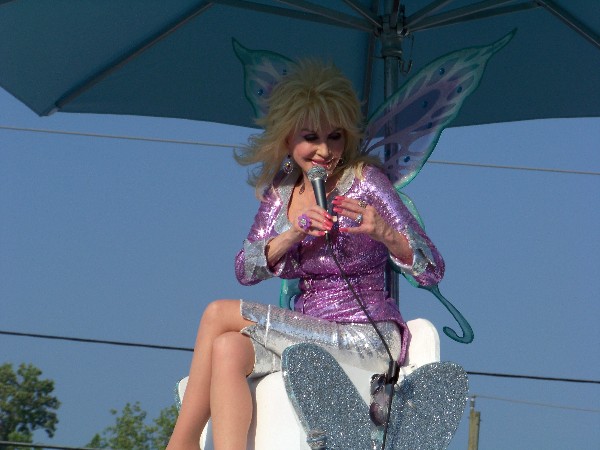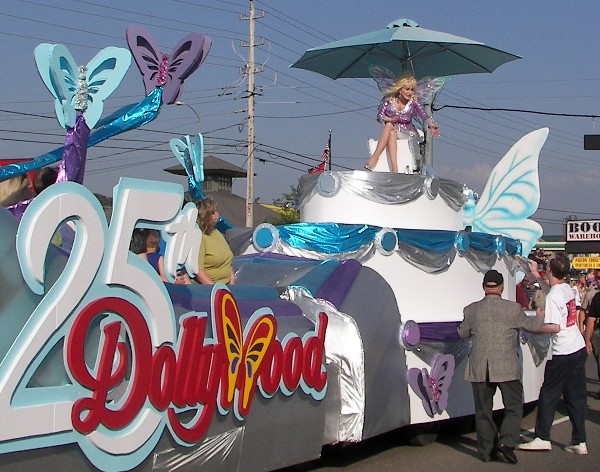 Dolly tells Ted Miller to get David's needlepoint angel and give it to her.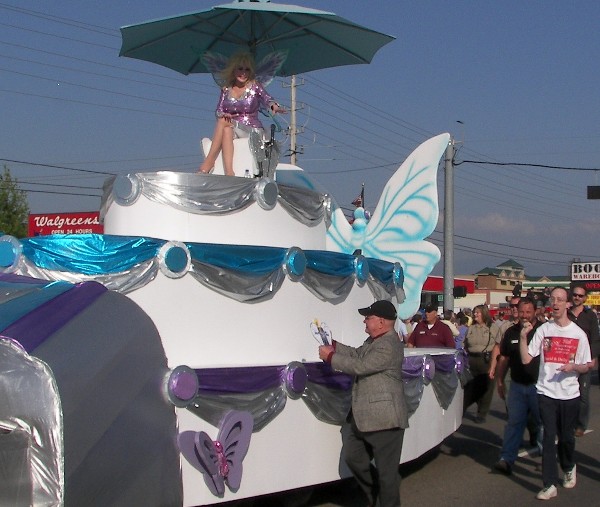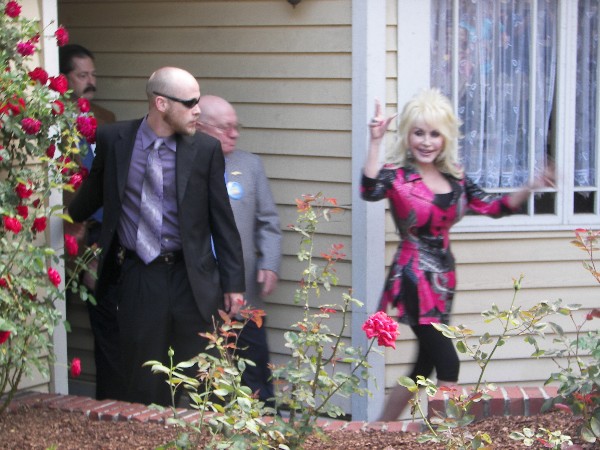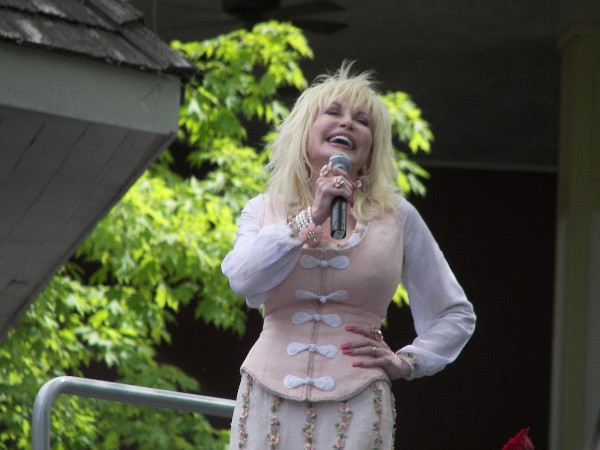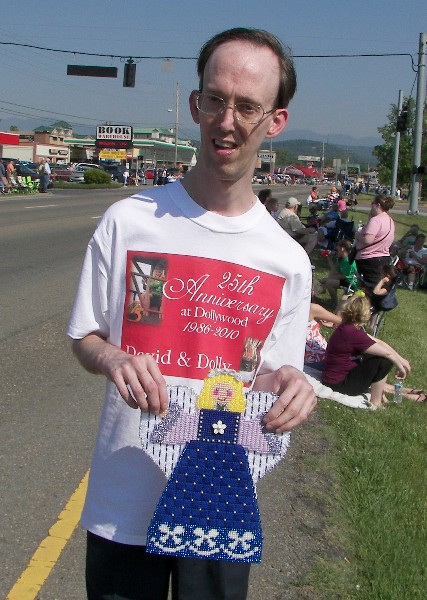 David and his Angel.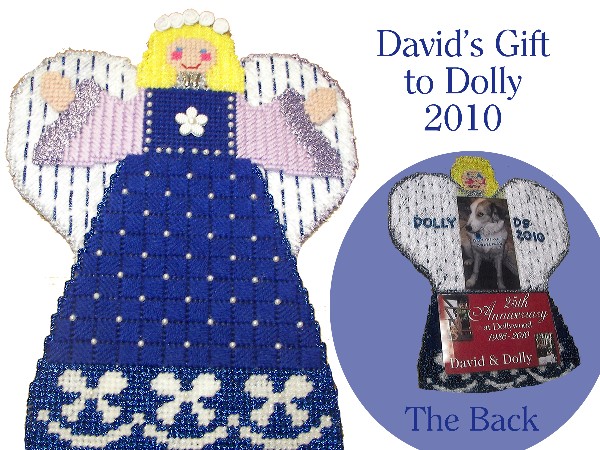 When Dolly was handed the angel, she looked at the back and asked David about the dog on it. It's a shelter puppy he's named "Dolly the Collie."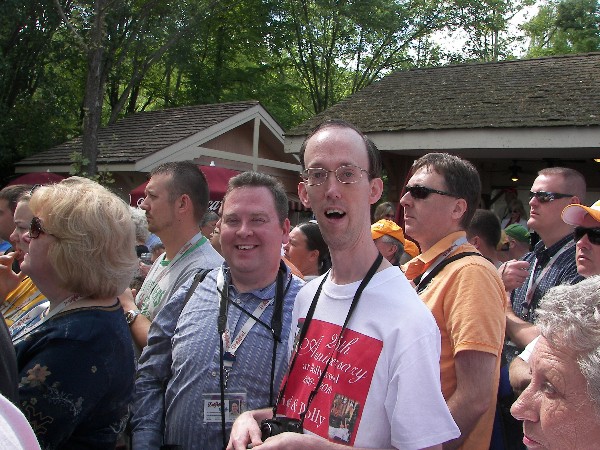 Your webmaster and David.