---
www.dollymania.net News January 2001
---

Jan. 31: Dolly was a perfect as ever on David Letterman Tuesday night. She performed "Shine" and was full of humor. She joked that her new water park will give all female patrons inflatable bra floation devices, adding that she knows she'll never drown. She also joked that they wanted her to play the Super Bowl halftime show but that the producers thought she was a little too gawdy. She mentioned Dollywood, Carl, and Chet Atkins, who she said recently suffered a stroke. She also noted that she will, in fact, perform "Travelin' Prayer" at the Grammy Awards. However, it was difficult for her to speak for any length of time on any one subject because Dave kept staring at her body, clad in a fabulous tight red pantsuit, with his expression bringing laughter from the audience.
* More great reviews for Little Sparrow this week! Nashville's own The Tennessean on Monday professed: "Words won't get us all the way there on this one. We can go with shimmering, stunning, unforgettable, poignant and lovely. And that's not all the way there. Little Sparrow is a fully realized bluegrass masterpiece, an advanced study in vocal expression and a showcase for tremendous musicianship from some of the finest pickers on the planet. It is, in other words, awfully good." Writer Peter Cooper says "Shine" is "thrilling," "Seven Bridges Road" is "wondrous," and Dolly's original songs "harrowing tales." He concludes saying the talented harmony performers on the CD "sing like pained angels over Parton's harrowing narratives." Read the full review here.
* A very brief write-up in Friday's The Ft. Worth Star-Telegram called it "engaging" and noted that the largest improvement over her previous bluegrass CD is that it contains more Dolly originals. Read their review here.
* The New York Post on Tuesday in a review by Dan Aquilante said the CD is a great follow-up to The Grass is Blue but lamented it is not that album's equal because of Sparrow's "dark" material, which he says could be the "starkest of her career." Still, he calls her songwriting "prolific" and finds the melding of bluegrass with the Irish and Scottish sounds from the Appalachians "exciting." However, while he said she sounded fine on "I Get a Kick Out of You," he didn't think it fit in with the other tracks. Read the full review here.
* And the Pigeon Forge, Tenn., Department of Tourism issued a press release Tuesday heralding Dolly's return to Dollywood for its 16th season opening April 7, noting the park's new Festival of Nations which is the cause of its earlier-than-usual opening date. Dolly's parade through town will be April 6, it added. The release also noted the opening of Dolly's Splash Country in mid-May. You may visit the department's Web site here.
---
Jan. 30: Dolly is confirmed to perform and present an award on the 43rd Annual Grammy Awards Feb. 21, but exactly what she will sing is unclear. The folks at Sugar Hill Records tell me she is scheduled to perform an abbreviated version of "Travelin' Prayer," after which she will present an award. (The song, of which she will sing about a minute and a half, is nominated for Best Female Country Vocal Performance and is from Best Bluegrass Album nominee The Grass is Blue.) The press release from the Grammy Awards announcing her inclusion in this year's performers, however, says she will duet with Brad Paisley. (Read it here.) Other performers announced Monday were 'NSYNC and Destiny's Child, joining previously announced performers Madonna and U2.
* Jennifer at Sugar Hill also confirms that Dolly is scheduled to appear on The Tonight Show With Jay Leno on Feb. 27 to promote Little Sparrow. Thanks, Jennifer!
* The Orange County Register on Monday issued its verdict on Little Sparrow, finding the CD "worth the wait" from 1999's The Grass Is Blue. Reviewer Keith Lawrence of the paper's affiliate Owensboro Messenger-Inquirer writes: "Dolly Parton is everywhere these days, promoting her second Sugar Hill (mostly) bluegrass album. And the media is paying attention. She's featured in just about every publication you pick up. There's a good reason for that." He observes that Dolly "can mine the dark side of life better than anyone since Hank Williams (the First)," and professes that "Down From Dover" and "Mountain Angel" are two "fascinating" examples of that fact. He also compliments the CD's happier tracks and the "stellar" cast of accompanying pickers and harmony singers she assembled for the recording. Read the full review here.
* Rhino Records was kind enough to provide the track listing for the Emmylou Harris retrospective The Warner/Reprise Years to be released April 17, and it will include some Dolly collaborations. The two-disc, 45-cut collection will include, for the first time on CD, three songs from Emmy's landmark 1985 release The Ballad of Sally Rose: "White Line," "Rhythm Guitar" and "Timberline." Although I don't know if Dolly performs on these three specific songs, she and Linda Ronstadt (along with Barbara Cowart, Gail Davies and Vince Gill) sang harmony vocals on cuts throughout the album. The package also includes "To Daddy," Emmy's 1978 No. 3 hit penned by Dolly, and the Trio's 1987 No. 1 "To Know Him Is To Love Him." (It also includes the single version of "Mr. Sandman" from Evangeline. The album version is an early Trio cut, but the single featured Emmylou-only vocals due to contractual conflicts involving Dolly and Linda's labels.) The other songs included are: Too Far Gone, If I Could Only Win Your Love, Boulder To Birmingham, Together Again, Here There And Everywhere, One Of These Days , Sweet Dreams (Live), (You Never Can Tell) C'Est La Vie , Making Believe, Easy From Now On, Two More Bottles Of Wine , Save The Last Dance For Me, Beneath Still Waters, Blue Kentucky Girl, Wayfaring Stranger , That Lovin' You Feelin' Again - With Roy Orbison, The Boxer, Precious Love, Fools Thin Air, Colors Of Your Heart, If I Needed You - With Don Williams, Tennessee Rose, Mama Help, Born To Run, Another Pot O' Tea, I'm Movin' On (Live), (Lost His Love) On Our Last Date (Live), So Sad (To Watch Good Love Go Bad) (Live), Maybe Tonight, Drivin' Wheel, In My Dreams, Pledging My Love, Someone Like You, I Had My Heart Set On You, Today I Started Loving You Again, Heartbreak Hill, Heaven Only Knows, I Still Miss Someone, Wheels Of Love. Thanks, Jeff!
* And be sure and vote to get Dolly nominated for the TNN/Country Weekly Awards this year. She's up in the preliminary round of nominations for Female Vocalist of The Year, currently in a field of 20 potential nominees which will be narrowed down to five based on fan voting. You may vote once online here, as well as through ballots in Country Weekly.
---
Jan. 29: On Saturday, Little Sparrow made its way to the No. 1 spot on CDNow's country chart, where it remained on Sunday! The CD also made a very impressive debut on the British country album charts, showing up at No. 2! (Shania Twain's mega-hit Come On Over, now in its 168th week on the U.K. charts, remained at No. 1). For comparison, The Grass is Blue only went to No. 8 across the pond, while both Hungry Again and Trio II made it to No. 3. (Since Billboard publishes its charts long after the sales figures they are based upon have been completed, the CD shouldn't make its first appearance on the U.S. charts until the Feb. 10 charts are released on Thursday.)
* The New York Daily News released its review Sunday of Little Sparrow, saying the CD has an "appealing delicacy to" it. It adds: "Parton's still-girlish voice retains an almost eerie innocence. At times her vocals border on the precious, but they're irrefutably earnest . . . Her music could use more grit. But it has sweetness going for it, and – at long last – a total absence of glitz." Read the full review here.
* The Knoxville News-Sentinel also ran a review Sunday, giving the CD an "A." Reviewer Wayne Bledsoe wrote: "No voice was ever more suited to Appalachian music than Smoky Mountain-born Dolly Parton." He calls "Shine" "more effectively sung by Parton" than the original and "I Get a Kick Out of You" "breezy." He calls her original songs on the CD "an even bigger prize," and says the "most gorgeous" number is "The Beautiful Lie." Read the full review here.
* Dolly's also featured in a new book titled It's a Chick Thing: Celebrating the Wild Side of Women's Friendship by Ame Mahler Beanland, Emily Miles Terry and Jill Conner Browne on Conari Press. The book features "spirited" stories by such female celebrities as Dolly and Duchess Sarah Ferguson.
* Dolly, Faith and Shania, three of country's top divas, are nominated in VH1's All Access: Hot Bodies, a fan-voted show to select the best body parts in rock. Faith is nominated for Best Heart and Best Hair, Shania for Best Eyes and Best Abs and Dolly, not surprisingly, for Best Chest. You may cast your votes here. The episode, for which these are the only country performers nominated, is scheduled to premiere March 22. Thanks, Justin!
---
Jan. 27: Dollymania passed 100,000 visitors early Friday morning!!! A sincere thank you to all who have visited and who keep coming back since the count started in October 1998!
* The Associated Press on Friday released its review of Little Sparrow, noting that while some could view Dolly's recent bluegrass journey with cynicism, seeing it as an artist unable to get songs played on country or pop radio reaching for something in which she can stand out, however, the reviewer says, "The thing is, she makes such great bluegrass records that her motivations really don't matter . . . If making bluegrass music is a business decision for Parton, it's one that is also paying handsome artistic dividends." He praises "I Get a Kick Out of You" and "Shine" as working "marvelously," says her songwriting of such gems as "Down from Dover" and "Mountain Angel" as "inspired" and notes her voice "remains a wonder." Read the full review in the Topeka Capital-Journal here.
* The Canadian entertainment site JamMusic also released a brief review Friday, saying "the queen of crossover country continues to mine a more heartfelt muse with deeply felt Americana." Reviewer Paul Cantin calls "I Get a Kick Out of You" "surprising" and asserts: "The bluegrass setting gives Parton's most prominent artistic asset -- her crystal-clear voice -- a chance to shine." Read the review here.
* And I'm told some using Netscape had trouble opening the photos from Dolly's appearance in New York this week. I thought perhaps it could be the names given to the photos, so I've changed them. Try again here.
---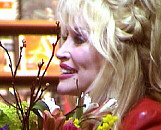 Jan. 26: A fan who attended Dolly's Tower Records session in New York City Wednesday sent a few photos to share with you. He said hundreds of fans braved standing out in the cold for more than an hour in a line that wrapped around the block for their chance to have Dolly autograph Little Sparrow. You may see the shots here. Thanks, Anthony!
* Launch.com had a brief article Thursday on Dolly's taping of Austin City Limits, although it stated the show is scheduled to air March 24. Read it here.
* LA Weekly complimented Dolly's personality in a review Thursday of singer/actress Jennifer Lopez' new film The Wedding Planner, saying: "Like Dolly Parton, she (Lopez) has a natural girl-next-door practicality that can morph on a dime into the burnished radiance of a serious objet de lust."
* And if you didn't see it on the chart listings to the left, Little Sparrow moved up from No. 11 to No. 2 Thursday morning on Amazon.com's Top 100 selling CDs of all genres and by Thursday night knocked The Beatles off the No. 1 spot!
---
Jan. 25: Country.com posted its review Wednesday of Little Sparrow , mainly glowing. Reviewer Michelle Nikolai says "In The Sweet By and By" has an "ethereal" feel, but she thinks "Shine" and "I Get a Kick Out of You" don't fit. (She's the only critic I've seen who didn't like "Shine" and just the second to dislike "I Get a Kick Out of You.") She closes, however, with: "The lyrical imagery of the songs is frequently stunning, and Parton's voice is in fine emotive form, truly a thing of rare beauty. She remains one of the most captivating storytellers in country music today." Read the full review here.
* Rolling Stone also published a great feature on Wednesday about the album. Writer Andrew Dansby talks with Dolly about the CD. He notes that Dolly "again proves to be a masterful songwriter with a handful of originals of uncompromising traditional beauty and a couple of delicious covers that will send you scrambling for the credits in the liner notes. Her inimitable persona may forever attract the most attention, but Parton's art will always be the quiet-yet-greater colossus." She says to look forward to more cover surprises like "Shine" and "Seven Bridges Road" on future albums, but she won't reveal which songs because "somebody'll go out and do it first." When asked if she thinks the album will make ripples in Nashville, she responds: "You know what, it wouldn't just surprise me at all that doing an album so pure that that'd be the very thing that country music would play, but to be honest with you, I could give a shit less. I've been at it so long trying to get them to play things, now I'm doing this strictly for the sake of music, 'cause it's something I love to do. I'm paying for these albums out of my own pocket and then leasing them to Sugar Hill -- they're on my little label, Blue Eye records in a joint venture. But I know I'm gonna make enough money back to pay for the expenses of making the record, and if that's all it ever does, that's pretty good to me because to me it's the joy of getting to finally do something the way I wanna do it without having to listen to a bunch of record people and executives, managers and a bunch of radio saying, 'We won't play this.'" Read the full story here.
* My copy of Newsweek arrived today, and I noticed something I'd missed reading the online version (linked in yesterday's news). They kinda jumped the gun a little, calling The Grass is Blue a "Grammy-winning" album. I have no doubt it will win at least one of the two nominations it's up for next month, but it hasn't won yet!
---
Jan. 24: Little Sparrow is out an still getting rave reviews! Plus, Jennifer at Sugar Hill tells me that Dolly will do a live Internet chat on Barnes and Noble's site (barnesandnoble.com) at 7 p.m. Eastern on Tuesday, Feb. 6. Thanks, Jennifer!
* Rolling Stone critic Richard Skanse praises the CD, writing: "With precious few exceptions -- Bob Dylan's Time Out of Mind, maybe -- rock's true elder statesmen rarely deliver new albums these days that measure up to the work they did in their prime. But as evidenced by fine recent outings by the likes of Merle Haggard, Johnny Cash, Emmylou Harris and even George Jones, country icons have been pulling off that very feat with alarming regularity lately. With Little Sparrow, Dolly Parton has delivered her third winner in a row, following 1999's Grammy-nominated The Grass is Blue and 1998's Hungry Again. Still reaping the bountiful fields of bluegrass that made The Grass is Blue such a welcome change of pace, Parton sings the fourteen songs on Little Sparrow with the exuberant assurance of an artist not recalling her prime but in it. And though she brings a commanding presence to such covers as Cole Porter's 'I Get a Kick Out of You,' Steve Young's 'Seven Bridges Road' (known to most folks as an Eagles song) and even Collective Soul's 'Shine' (you gotta hear it to believe it, but it works), it's on such outstanding, haunting originals as 'Little Sparrow' and 'Mountain Angel' that Parton reminds us that her songwriter's voice was ever just as potent as her Tennessee Mountain twang. Throw in a veritable all-star band of bluegrass pros -- including fiddle player Stuart Duncan, dobro player Jerry Douglas and guitarist Bryan Sutton -- and Little Sparrow represents a level of quality that might, as measured by rock icon standards, be deemed a career record. But at fifty-five, Parton gives the impression she's just getting warmed up." Read it again here.
* Former Dolly biographer Alanna Nash gave it an A in Entertainment Weekly, noting that the CD when compared to The Grass is Blue "proves a sequel can surpass the original." She adds Dolly "turns in a powerful performance, augmented by the best of bluegrass' hot pickers."
* USA Today's review from Tuesday (which notes "If you've ever suspected that Collective Soul's 'Shine' might be a gospel song, Parton's version here will make you a believer") is here.
* Sugar Hill posted the No Depression review on their site, which says the CD "bridges the gap between bluegrass and Appalachian folk music, and even includes a few songs with an Irish flavor. Little Sparrow is a stunning blend of these genres and draws material from varied sources, including Dolly's own unparalleled songwriting. She has proven to be the rarest of figures, a singer and songwriter who became a superstar yet retained the skills and impulses of a serious, seriously driven artist.. An artist of extraordinary skill and astonishing vitality."
* The label also posted a letter from Dolly to her fans about the album, which may be read here.
* E-Online's review, which includes a note that "Dollywood rocks!", is here.
* An article from Tuesday's Cleveland Plain Dealer is available here.
* VH1's online site on Tuesday carried a note about the CD here.
* MSNBC published an interview from the Jan. 29 issue of Newsweek which is available here.
* Sonic.net published an article on Little Sparrow Tuesday as well, calling "Seven Bridges Road" "stunning." It also said she will perform some yet-to-be-scheduled concerts to promote the CD and will begin shooting the remake of Solid Gold Cadillac for TNT this spring. Read the full story here.
* Dolly was great on Today Tuesday. She talked with Katie Couric about the album and performed "Marry Me."
* The Dallas Morning News ran an amazing review of the CD this week, although I mistakenly didn't make a note of who sent the article to me (sorry!). The review, by Mario Tarradell, reads, in part; "Dolly Parton always reaches for the high lonesome heavens. She doesn't need the excuse of recording a bluegrass record. Her voice – fragile yet strong, anguished yet jubilant – effortlessly channels all the pain, joy and spirituality inherent in the genre Bill Monroe invented. Mix that with a slew of acoustic stringed instruments, from banjos to mandolins, and the results are cathartic." He adds that while The Grass is Blue "was healthy", Little Sparrow "soars." He gushes over her covers of "Shine," "A Tender Lie" and "I Get a Kick Out of You," saying her versions are so good that one almost forgets who made them popular. He also praises her songwriting, most notably "Down from Dover" and "Little Sparrow." Read it here.Thanks to whoever sent this. Remind me of your name, and I'll credit you with it!
* I'm told Dolly also appeared Tuesday on NPR's Fresh Air. She was interviewed by host Terry Gross, and several songs from Little Sparrow as well as some of her older material were played. Thanks, Patrick, who can make copies for those who missed it!
* Nickel Creek also performed at the Austin City Limits taping for Dolly last week, and they gush over her in their online newsletter (read it here). The air date for their episode, according to their site, is Saturday, March 24, although local PBS stations may air it on different dates. I don't know yet if Dolly's show will be the same episode as theirs, but I thought I'd pass that date along anyway. Thanks, Justin!
* And remember her live appearance at Tower Records in Lincoln Center, New York City, today (Wednesday)!
---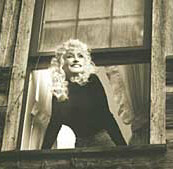 Jan. 23: Today's the big day! Little Sparrow comes out! And the review in this week's Billboard is too good to just put an excerpt from, so here's the full review: "Recognizing that mainstream country radio is pretty much off limits, Dolly Parton has wisely followed her muse of late rather than try to gauge commercialism, and God bless her for it. Little Sparrow is among Parton's best work ever, a stellar collection that peels the paint off the walls. Parton's voice remains a thing of wonder, whether it's on the haunting Smoky Mountains soul of the title cut, the aching 'My Blue Tears,' or the backwoods waltz 'Bluer Pastures.' 'Mountain Angel' is spooky, 'Marry Me' is a hoot, and both pay homage to the singer's mountain roots. Parton is still writing killer songs (half the 14 cuts), and the covers are lightning in a jug, including rousing takes on Collective Soul's 'Shine,' the Eagles' 'Seven Bridges Road,' and Cole Porter's 'I Get A Kick Out Of You.' Production is of the back-porch variety, with bluegrass instrumentation mostly carrying the load. The pickers are top shelf, the harmonies are to die for, and Dolly rules. An instant classic. " Read it again on their site here!
* Country.com's main story on their Web site Monday was also about Little Sparrow, with a great Jay Orr interview. Read it here.
* And I'm told that People has a brief note of the CD in its current issue with three or four questions with Dolly in its Spotlight Interview area of the music review page. Thanks, Sheena!
* DJ Wes sent a few additional photos from the West Coast CD release party for Little Sparrow, which have been added to the page here. The night's stats: nearly 600 in attendance, five Look-A-Like contestants (three female, two male), club capacity at 10:25 p.m., one-hour wait to enter after 10:25 p.m., highlight -- crowd's reaction when Sandy Anderson (who won) stepped onstage and sang "I Will Always Love You" live. Plus, he tells me that the night was so successful, he's considering mounting an annual Dolly birthday bash out West! Doesn't that sound like a great idea!
* Jennifer at Sugar Hill Records informs me that the soundtrack for the film Songcatcher, which will include Dolly's new original song "When Love Is New," is tentatively scheduled for a May release on Vanguard Records, one of the labels associated with Sugar Hill. Thanks, Jennifer!
* I've been told by someone who took a listen to the Hal Ketchum song clip of "She Is" that it didn't sound like Dolly singing harmony. She has cut a Sherrie Austin song called "Two of The Lucky Ones" as a duet with him for his upcoming CD, but (as I haven't had a chance to listen to "She Is" and haven't seen the video) all I know is that the video channel Great American Country reported that she does sing harmony on the song.
* Next week's TV Guide rates the best game shows and game show hosts of television, ending each profile with a little extra tidbit. At the end of No. 5 pick Bob Eubanks' article, it notes: "What would his wife say is the cushiest job Bob ever had? He once managed Dolly Parton."
* And I finally came across a copy of Country Music magazine and can verify they have a large shot of Dolly putting her hands in the concrete at Amory, Miss. It takes up about half a page!
---

Jan. 22: Little Sparrow makes its way to stores tomorrow (Tuesday)!!! Let's all support Dolly and buy copies! And read on, there's A LOT of news today!
* The Entertainment News Wire had an excellent story by Michael A. Capozzoli Jr. Friday about Little Sparrow published in The Boston Globe. It quoted Dolly characterizing the album as: ''It's a great feeling. Now I'm in a position to do the music I've always wanted to record. It's like I'm finally starting to do my own thing. I love it. I'm calling my own shots and things finally feel right. I love it! No managers, record labels or publicists telling me what to do. That's a really good feeling . . .It's like bluegrass and mountain music mixed in with some of that old sound brought over from the old world. The only term I know how to explain the new direction I'm going with this music is `Blue Mountain music.' There's more depth, breadth, and soul than any of the other albums I have done. It restores me to do this. Now I feel complete." You can read the full article in here.
* The Jan. 29 issue of U.S. News and World Report lists Little Sparrow as one of its two Top Picks of the week in music, noting: "No high-gloss country here. In her second return-to-roots recording, Parton sings purely and simply (and beautifully), interweaving bluegrass and Appalachian folk. Her distinctive vocals brand each song as her own, from heartfelt old-time gospel to a buoyant 'I Get A Kick Out of You.'"
* Not to be left out of the praises for the CD, two Canadian papers on Saturday put their two cents in. Fish Griwkowsky of The Edmonton Sun wrote: "How could a cover of Collective Soul's 'Shine' be this good?" (Read his full review here.) And Mike Bell of The Calgary Sun agreed, noting: "blissful . . . wonderfully cut, traditionally arranged . . . All of this is merely a field for Parton's vocals and their inherent timeless Appalachian honesty to romp inside." (Read his full review here.)
* Great American Country's Fast Forward premiered this week the new Hal Ketchum video and single, hitting stores Feb. 5, titled "She Is," with Dolly providing harmony vocals. A sound clip of the song is available on his Web site, www.halketchum.com. Thanks, Michael!
* Several people have told me that the current issue of Country Music magazine has a shot of Dolly placing her handprints in the cement at Amory, Miss., before the Stars Over Mississippi concert, but I have yet to see it. (I guess being in Mississippi, everyone who went to the show here ran out and snapped up all of the copies!)
* CDNow has confirmed the April 17 release date of 9 to 5 on DVD! Reserve your copy today here!
* British music site Dot Music calls Little Sparrow "a fantastic album . . . effortlessly meld country and bluegrass into moments of virtual pop perfection. And if there's been a better version of Cole Porter's 'I Get A Kick Out Of You' than the Parton jazz-grass treatment, I've never heard it." Read it here.
* The Washington Post on Sunday called it "fabulous." Read that one here.
* And a great article in Sunday's Philadelphia Inquirer notes its "gorgeous vocals . . . Besides her clear, ringing voice, which has lost little power or range over the years, what makes Parton a great singer is her ability to express the pure anger or pain her protagonists are feeling," calling "Bluer Pastures," dedicated to her late father, the best cut on the CD. (It also throws in that she has been cast as Mae West in an upcoming television movie!) Read that one here.
* Sonic.net had a great story Saturday about Dolly's filming of the PBS show Austin City Limits. Songs performed, they reported, include "Train, Train" (with a few verses of "Mule Skinner Blues" thrown in), "Little Sparrow," "Mountain Angel," "Marry Me," "I Get a Kick Out of You," "I Don't Believe You've Met My Baby," "Cash on The Barrelhead," "Coat of Many Colors" and both a slow, acoustic version of "I Will Always Love You" and a frolicking bluegrass take on the classic Dolly hit. The audience even got an encore because she had to perform the opening number a second time at the end of the show due to some technical problems the first time she sang it. And as they set up the stage for the song, the band and audience sang "Happy Birthday" to Dolly, as this was filmed Thursday, the day before she turned 55. Read the full story here.
* Billboard's Chart Beat author Fred Bronson on the Web version of his column Friday corrected an error from the magazine the week before. He forgot to count one of Madonna's dance club play chart No. 1 singles, giving her a total of 25 with the recent chart-topper "Don't Tell Me." That moves Dolly from a tie for the most No. 1 hits for a female artist on any singles chart (with 24 on the country chart) to second place. Aretha Franklin moves from second to third with 20 on the R&B chart.
* I was unaware of this tidbit, but the Virginian Pilot on Friday ran a story about renewed plans to build an entertainment complex in Virginia Beach, noting that in 1993 Dolly attempted to build a Dixie Stampede there (she operates the dinner theaters in Branson, at Dollywood, and Myrtle Beach and will soon build one in Orlando), but efforts were halted when residents protested that Civil War battles staged in the theater could be racially offensive due to the Confederate symbolism.
* And with Dolly's 55th birthday all over the newspapers Friday, TV Guide Online chose her as their highlighted birthday celebrity for their horoscope section.
* A friend came by a video the other day released in 1992 highlighting the best moments at The Academy Awards over the past 20 years, including two Dolly notes. In the first, from the late '70s, Johnny Carson tells folks watching at home to send their children to bed because he just saw Dolly backstage and the dress she is to wear while presenting an award is too racy for them to see. The other Dolly moment is when she and Rhinestone co-star Sylvester Stallone presented an award together. Thanks, Michael!
* DJ Wes out in California sent me a couple of shots of people in the Dolly Look-A-Like contest at the West Coast CD release party for Little Sparrow on Thursday. Check them out here! Thanks, Wes!
* Remember to catch Dolly on NBC's Today Tuesday morning! (Complete TV listings to the left.)
* And the corrections just keep coming in. A reader tells me that the Dolly boxed set The RCA Years (which includes "Down From Dover" on CD), although out of print, is still available from BMG Music Service for their members. (Just go to their Web site.) The set didn't sell very well, so the music services have a good number of them still available. Thanks, Zivis!
* Dollymania, the only five-star Dolly site as judged by visitors' votes at Star Pages.net and ranked No. 75 out of that celebrity search engine's thousands of sites, is very close to attaining six-star status. Please vote for Dollymania by clicking on the icon below. You may only vote once a day. Thank you very much to all who vote!


---
Jan. 19: HAPPY BIRTHDAY, DOLLY!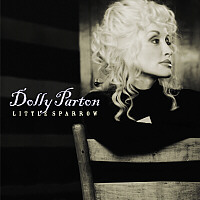 * Sugar Hill has updated its Web site to include tons of information on next week's release of Little Sparrow, including new cover art (to the left). For the main site, with a great story about the CD, click here. For photos, click here. For a track-by-track commentary by Dolly, click here. And for a high-resolution version of the new cover, click here.
* The CD also got a positive mention in this month's Vanity Fair, I'm told. Thanks, Patrick!
* According to a story on the Cox News Service wire, Dolly filmed her episode of Austin City Limits last night (Thursday). The story, which focused on music and parties for this year's presidential inauguration, noted that the show's producer, Terry Lickona, who put Dolly on his list as one of his dream guests when the show started more than 25 years ago, wasn't there to see it because he was introducing Asleep at the Wheel and other acts at Hard Rock D.C. for one of the inaugural parties. There at the request of the industry trade group RIAA (those are the guys who certify gold and platinum records), he said he hated to miss Dolly but wanted to represent public television in some respect during the festivities. "It's all in the spirit of goodwill," said Lickona, noting that Republicans haven't always seen arts funding as a priority. "This is all about building bridges." No air date has been announced for the show, filmed as part of her Little Sparrow promotional campaign.
* Bluegrass Unlimited's January reviews takes a look at the Bill Monroe tribute album, Big Mon, starting the review with: "No reason to be scared – there IS plenty of real bluegrass on this disc. Dolly Parton sweetly belts out "Cry, Cry, Darlin'," and if you are in the pro-Dollygrass camp (a la her Grass Is Blue CD), you'll love this cut."
* According to Fred Bronson's "Chart Beat" last week in Billboard, Madonna has tied Dolly for the most No. 1 singles on any Billboard chart by a female artist. When her "Don't Tell Me" went to No. 1 on the dance chart, it was the Material Mom's 24th dance chart-topper, tying Dolly's 24 country No. 1 hits. In second place behind them is Queen of Soul Aretha Franklin, with 20 No. 1 songs on the R&B chart.
* And no one can tell me that when I'm proven wrong I don't admit it. A reader reminded me after reading my Little Sparrow review that I said the album contains the only CD-version of Dolly's classic "Down from Dover." Well, I must have had a touch of amnesia, because the song did appear on her two-CD RCA boxed set in 1993. (Although that collection has been out of print for a few years.) Sorry for the mix-up! Thanks for reminding me!
---
Jan. 18: The Associated Press on Wednesday released a great article on Little Sparrow by writer Nekesa Mumbi Moody, noting Dolly's upcoming birthday on Friday, the critical acclaim brought to Grammy nominated The Grass is Blue (at 100,000 sales, one of Sugar Hill's all-time biggest releases), and that advance copies of Little Sparrow (to be released Tuesday) have brought positive responses from Nashville radio, suggesting it may actually get some airplay. "I've had so many good years in country music," Dolly told the AP. "Why would I think that I had to stay there forever, when I need to make room for other people? Some of us have to step aside, and if there's not a place for me, I'll make a new one. And that's basically what I'm doing." Producer Steve Buckingham noted: "Her persona, her character that she has created I think has sometimes overshadowed the artist. People sometimes see that but don't see what's underneath all that because she's a true deep artist." He added that her mood is "the best I've ever seen it." Dolly said she will continue to record folk and bluegrass now that there's an audience for it, but she won't rule out pop, film soundtracks, dance music or country music in addition to it. For the full story, click here.
* Billboard Online reported Wednesday that Rhino Records will on April 17 release a two-CD retrospective of Dolly pal Emmylou Harris, The Warner/Reprise Years, featuring eight tracks previously unavailable on CD in the U.S. Although a full track listing wasn't published, it was noted that the set will include three cuts from Ballad of Sally Rose on CD for the first time; Dolly and fellow Trio member Linda Ronstadt sing harmony throughout that album.
* Although the record company said Dolly will appear on David Letterman Jan. 29, the online television listing services are showing the air date as Jan. 30, so unless I hear otherwise, I've changed it to that date on the TV listings to the left.
* And I'm told that BMG will release a new Dolly compilation Jan. 29 in the U.K. titled Jolene/My Tennessee Mountain Home. No word yet on a track listing. Thanks, Sean!
---
Jan. 17: The London Evening Standard on Tuesday chose Little Sparrow as one of only eight CDs to highlight as the best new releases in coming weeks in its Pop CD Choice column by Max Bell and Claire Allfree. The review reads: "Mock not, ye who believe Dolly Parton is some weird Barbie doll who remains country music's biggest stumbling block in the fight to rid itself of the rhinestone and haystack image. Not only does this latest album, on which she mixes new songs with cover versions and revivals of old material, showcase the peculiar rough tenderness of her voice but a subtle gospel undercurrent adds a dash of Southern-fried soul to these rollicking bluegrass songs and traditional lovelorn laments. There are dire moments (including a version of Cole Porter's 'I Get A Kick Out Of You') but when Parton really kicks her shoes off it makes you want to do the same. With the curtains drawn, naturally." The CD hits stores in the U.K. on Monday and in the U.S. on Tuesday. Reserve your copy today here!
---
Jan. 16: Wanna work at Dolly's Splash Country? Well, a job fair for prospective lifeguards for the opening season of Dolly's new water park in Pigeon Forge will be held Feb. 9-10. Applicants must be at least 16 years old, but no training is required, as the park will train and certify all lifeguards. To schedule an interview, call Dollywood Personnel at (865) 428-9510 Monday through Friday from 8:30 a.m. to 4:30 p.m. Those interested in other available positions at Dolly's Splash Country or Dollywood are invited to attend Dollywood's 2001 Job Fair, scheduled for March 1-3, about which details will be announced in coming weeks.
* Dolly's well-selling The Grass is Blue and a heavy metal hit from Megadeth in England last year gave the U.K. distributor of those CDs, Sanctuary Records, a record year, according to The London Evening Standard. The paper reported Monday that the label's profits rose more than 60 percent last year, mainly off those two albums, pushing it up 10 spots to be the 12th biggest-selling record label in England. (Sanctuary will also release Little Sparrow overseas next week!)
* And it's just one week until Little Sparrow hits stores here! Reserve your copy today here!
---
Jan. 15: Country.com reported Saturday that Sherrie Austin has been dropped from Arista and has signed as the new flagship artist for Nashville-based indie label WE Records. This pushes back the release of her new CD Followin' a Feeling to March 20. They also reported that her cover of Dolly's classic "Jolene" on the CD will be its first single, and she filmed a video for it in Nashville on Thursday, directed by Peter Zavadil, who made Sara Evans' "Born to Fly" video. Country.com called the version of the song "hopped-up" and noted that the video portrays Jolene as " the idealized woman that real women have to compete with." Thanks, Sheena!
---
Jan. 13: Jennifer over at Sugar Hill informs me of several promotional appearances Dolly will make to promote Little Sparrow: Jan. 23, NBC's Today; Jan. 24, in-store appearance at Tower Records in Lincoln Center, New York City; Jan. 29, CBS' David Letterman; Feb. 1/2, NBC's Conan O'Brian. Also, Jennifer confirms Dolly will appear on Austin City Limits this season, air date to be announced, and three programs of NPR's World Café. Also, articles are planned in Tower Pulse, US Weekly, Salon, Newsweek, People, The Wall Street Journal, Country Weekly, Spin and on the wire services AP and BPI. Thanks, Jennifer!
* Dolly's new water park is opening its new site on the Internet here!
* Finally, as a fan of VH1's Rock 'N' Roll Jeopardy, I was pleased to discover they have an online version of the game here, and I've noticed that in about every sixth or seventh game I play, there's a Dolly question!
---
Jan. 8: Sonic.net reported Friday that Dolly has a new song on an upcoming soundtrack. Dolly wrote and recorded "When Love Is New" for the soundtrack of Songcatcher, a film which debuted at Sundance this month. Patty Loveless also wrote and recorded "Sounds of Loneliness" for the CD, which also features traditional folk songs performed by Roseanne Cash, Gillian Welch, Sara Evans, Emmylou Harris, Allison Moorer, Deana Carter, Maria McKee, Iris DeMent, Julie Miller and Hazel Dickens. Sonic reports that the CD will be released Feb. 13.
* According to Sherrie' Austin's Web site, she has included het own cover of "Jolene" on her upcoming CD, Following a Feeling, which will be released March 6. About the song, she said on the site: "Dolly Parton has been my biggest influence since I was a little girl. It was a daunting task, redoing 'Jolene,' and if I couldn't find another spin on the song, I didn't want to do a remake because that would have been insulting." Austin wrote the other nine songs on the CD, including one that Dolly has recorded as a duet with Hal Ketchum for his upcoming CD. Thanks, Justin!
* And Dolly was mentioned Friday on VH1's series 20 to 1, which counts down the top 20 in some subject involving pop performers. In the episode on pop star excesses, Dolly ranked at No. 13 for opening Dollywood. The Dollywood segment was rather long, featuring video clips from "The Salt in my Tears" and "More Where That Came From" plus an audio clip of "9 to 5" and several still shots of Dolly. It also included interviews with several park employees and footage of different rides and crafts at Dollywood, plus a mention of its upcoming water park. Others in the top 20 included Elton John's 50th birthday party, MC Hammer's $2 million "Too Legit To Quit" video, Van Halen's refusal to eat brown M&Ms, and the Top 3: Elvis' Graceland, Madonna's publishing of her Sex book and Michael Jackson building his home, Neverland.
* And for those Dolly fans across the pond, I've received confirmation that Dolly's Little Sparrow (to be released Jan. 23 stateside on Sugar Hill/Blue Eye, reserve a copy here!) will hit the streets in the U.K. on Jan. 22 from Sanctuary Records.
* A friend was browsing through the Bluegrass Radio Network's site and found that Dolly's "Steady as The Rain" made their Top Picks of 2000 list. Also, at the end of August, Rhonda Vincent's version of Dolly's "Jolene" made it to No. 1 on their weekly Top 10 countdown. Thanks, Kenny!
---
Jan. 5: Country.com on Thursday reported Dolly's reaction to her Grammy nominations on Wednesday: "I am surprised to death, thrilled to death and honored to death to be nominated and to be in the company of such talented people. I love this business." Dolly is up for Best Female Country Vocal Performance (her 14th time to be nominated for that honor)for "Travelin' Prayer" from The Grass is Blue (competing against Faith Hill, Jo Dee Messina, Lee Ann Womack and Trisha Yearwood), and the CD is nominated for Best Bluegrass Album (against Alison Brown, Larry Cordle & Lonesome Standard Time Nickel Creek and the Dolly-including Big Mon by Ricky Skaggs and Friends). My predictions: while the true music connoisseurs of all genres will vote for "Travelin' Prayer," the less sophisticated of the pop voters will split between Faith Hill's "Breathe" and Lee Ann Womack's "I Hope You Dance." Country traditionalists will split between Dolly and Lee Ann. Another strike against Dolly is her track wasn't released as a single, while the other four were each big hits. We can only hope the pop audience is split enough that Dolly ends up with the most votes, but I'd be willing to bet Faith walks away with the trophy. As for Best Bluegrass Album, nearly all critics agreed that Dolly put out the best bluegrass album of the year (if not this half of the century), and there's no competition at all in that category!
---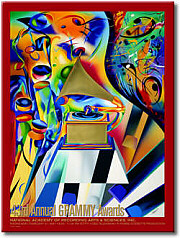 Jan. 4: Dolly is up for two (really, three) awards at the 43rd annual Grammy Awards, it was announced Wednesday. The Grass is Blue is nominated for Best Bluegrass Album, and my favorite cut from the CD, her cover of Billy Joel's "Travelin' Prayer," is nominated for Best Female Country Vocal Performance (her 14th time to be nominated for that honor). In addition, Big Mon, the tribute album to Father of Bluegrass Bill Monroe on which she performs "Cry, Cry Darlin'," is up for Best Bluegrass Album as well, although the nomination is in the name of Ricky Skaggs and Friends. Competing against Dolly for the female category are Faith Hill's "Breathe," Jo Dee Messina's "That's The Way," Lee Ann Womack's "I Hope You Dance" and Trisha Yearwood's "Real Live Woman," so the competition is stiff. Also nominated in the bluegrass album category are Alison Brown's Fair Weather, Larry Cordle and Lonesome Standard Time's Murder on Music Row and Nickel Creek's self-titled debut. This year's nominations bring Dolly's total nominations to 35 (or 36 if you count Big Mon), of which she has won five. The most recent win was last year's Best Country Vocal Collaboration with Linda Ronstadt and Emmylou Harris for their cover of Neil Young's "After the Goldrush" from Trio II, which had been nominated for Best Country Album. The Grass is Blue was a critical hit after its release in 1999, making dozens of national critics' country and all-genre best of the year lists. It also took home Album of The Year at the International Bluegrass Association Awards, Best Bluegrass Album at the Association for Independent Music Awards and earned Dolly Best International Independent Label Artist from the British Country Music Association. Voting for the awards will begin Jan. 12 with the Academy's 12,000 voting members. The awards, which will be aired on CBS on Feb. 21 from L.A.'s Staples Center, cover music released between Oct. 1, 1999, and Sept. 30, 2000. Vince Gill led the country nominations with four.
* In other good news for Dolly and bluegrass, her upcoming bluegrass/folk CD Little Sparrow debuted Wednesday on CDNow's country album charts at No. 18 nearly three weeks before its release on Jan. 23. (If you haven't read the news and reviews of the CD, click here!)
---
Jan. 2: Wanna be a star at Dollywood? Well, the park announced last week that entertainment auditions for the 2001 season will be held Jan. 20 and Jan. 27 in Pigeon Forge, Tenn. "I sure wish a place like Dollywood had been around back when I was starting out," Dolly said in a press release. "The park is a great place for folks to get started in the music business and show off their talent for hundreds of thousands of people from across the country to see. I'm really proud of all the great shows we have at Dollywood and the opportunity they give to so many talented young people." Auditions begin at 10 each morning, with signs directing the singers and dancers to their check-in areas. Auditions are open, with no appointments. Sign-in sheets will be posted one hour prior to the auditions, with call-backs the following day. All singing is limited to 16 measures of music for each song – 16 bars of uptempo number and 16 of a ballad. Sheet music for piano or a cassette accompaniment must be brought. Dancers should prepare a one-to-two-minute routine with accompaniment on cassette. Musicians should prepare a one-to-two-minute selection. (Prior professional experience is required for musicians.) Interviews for audio-lighting-stage personnel will also be held at 10 a.m. All applicants must bring an 8X10 photo and resume. Additional auditions will be held in Chattanooga Jan. 6-7 and Birmingham Jan. 13; park personnel will also attend the Midwest Theatre Auditions in St. Louis on Feb. 23-25 and the Southeastern Theatre Conference in Jacksonville March 15-17.
* Richard Harrington of The Washington Post last week published his Top 10 best CDs of the year list, including Sonya Isaacs' self-titled debut at No. 6. Harrington noted that the cut "Healing Hands" features "glorious harmony vocals from (Vince) Gill and Dolly Parton."
* Many blessings in this New Year (the real new millennium) from Dollymania!