---
www.dollymania.net News January 2006
---

Jan. 31:
UPDATE: Dolly Earns Second Oscar Nod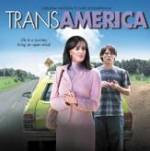 As was expected by nearly all critics, Dolly's name was among those announced Tuesday morning for the 78th Annual Academy Awards. She received her second career Oscar nomination, both of which were in the category of Best Achievement in Music, Original Song. This nomination comes for the tune "Travelin' Thru," which she wrote for the film Transamerica and performs over its closing credits. Her earlier nomination came for the title song of her 1980 film debut, 9 To 5, but it lost to the title song from Fame. Dolly's composition this year will face off against "In the Deep" from Crash by Kathleen "Bird" York and Michael Becker and "It's Hard Out Here for a Pimp" from Hustle & Flow by Jordan Houston, Cedric Coleman and Paul Beauregard, as voters only selected three nominees from this year's 42 eligible songs. The film also received a Best Actress nomination for star Felicity Huffman. While the soundtrack has been available since December for download from iTunes, it won't come out on CD until next Tuesday (reserve your copy here). Dolly wrote the song of looking to Jesus for guidance in the travels of life to become who one really is deep down inside as a direct response to the film, a road comedy about a conservative man on the cusp of an operation to become a woman who has to first cross the country with the son she never knew existed. Dolly has said the lyrics were also inspired by real-life transsexual friends and their struggles she witnessed. The tune previously won Best Song at film festivals in Phoenix and Las Vegas and was nominated for the same honor at both the Critics' Choice Awards and Golden Globe Awards, losing at the former to Al Kapone's "Hustle & Flow (It Ain't Over)" from Hustle & Flow and at the latter to Bernie Taupin and Gustavo Santaolalla's "A Love That Will Never Grow Old," which Emmylou Harris performed in Brokeback Mountain but which was ruled ineligible for Oscar consideration. Winners of this year's Oscars will be announced live from Hollywood on ABC March 5. Traditionally, all nominated songs are performed during the telecast, often by those who sing them in the film, so it is likely Dolly will get an Oscar performance invitation (her third time to sing on the program, as she performed "9 To 5" when it was nominated as well as "The Day I Fall In Love" with James Ingram when it was nominated from 1994's Beethoven's 2nd, but the nomination is for the composers, not the performers).
Duet Moving Up GAC Chart, Too


A reader pointed out to me Monday that I had been neglecting to track the progress of the video for "When I Get Where I'm Going" by Dolly and Brad Paisley on cable channel Great American Country, so here's an update! The video debuted on the network's viewer-voted countdown three weeks ago, and in Friday's chart, it inched up one notch to No. 7. You may vote for the video here. Also, GAC added a spot in the last week or so to vote for Dolly's "Imagine" video from Those Were The Days. Since you may select up to five videos on your daily ballot, go and vote for both of them! Thanks, Kenny!
Dolly Up For 'CW' Honors
Country Weekly magazine announced in the Feb. 13 issue on newsstands this week that it is asking readers to vote for "Country's All-Time Greats." Ballots may be mailed in from the magazine or completed online at the publication's Web site here. Five finalists in each category will be revealed in the March 27 issue (which should be out around March 13), with final winners announced May 8. Dolly is among the preliminary nominees for Country's Greatest Female Artist and for Country's Greatest Song for "9 To 5." I found it interesting that they chose that one over "I Will Always Love You" and "Islands In The Stream," which CMT selected as the genre's all-time greatest love song and duet, respectively. She was not offered as a choice in the Greatest Duo/Group or Greatest Album categories. Granted, all of the magazine's picks for duo or group were exclusively duos and groups who didn't perform as solo artists, except for The Judds, but she and Porter Wagoner were one of the most successful long-time duos in the field. Also, most country music critics consider Coat Of Many Colors among the 10 best albums of all time in the genre, and Country Weekly didn't list it in the 25 options for this ballot. However, you may write-in any other potential nominee that you choose for any category. The issue also includes a large photo of Dolly with her GuitarTown sculpture in Nashville as well as a shot from the early 1970s with the man referred to as "The Mayor of Music Row."
'Come Back To Me'
Kansas City's Late Night Theatre has announced the return this year of Come Back to the 9 to 5 Dolly Parton, Dolly Parton, the troupe's satirical send-up of Dolly's classic film 9 To 5 (with its title taken from the drama Come Back to the Five and Dime Jimmy Dean, Jimmy Dean). The show tells the same basic story of the movie using the same characters but exaggerates the action and the attributes of the stars who performed in the original. For instance, when it debuted at the theatre in 2001-2002, Lily Tomlin's Violet was presented as a brassy lesbian and Dolly's Doralee went through constant wig changes representing each of Dolly's major hair eras. The revamping of the show is in honor of the troupe's 10th anniversary, during which they are revisiting several of their lampooning performances from the past. Come Back to the 9 to 5 Dolly Parton, Dolly Parton runs July 21-Sept. 2.
Bluegrass Chart Update
The new Bluegrass Unlimited charts for February see The Grascals' self-titled debut CD with Dolly on "Viva Las Vegas" slip three spots to No. 8 for the month. It had previously peaked at No. 2.
'Dukes' Up For Razzie Gold
Good thing Dolly turned down the role eventually assumed by Linda Carter as the love interest for Willie Nelson's Uncle Jessie in the film adaptation of The Dukes Of Hazzard, as the film on Monday garnered the second-most nominations for the 26th Annual Razzies, or Golden Raspberry Awards, which "honor" the year's absolute worst in cinema. The film is up for Worst Screenplay, Worst Director, Worst Remake or Sequel, Worst Screen Couple, Worst Supporting Actress, Worst Supporting Actor and Worst Picture. Unfortunately, Dolly is not a complete stranger to the Razzies. In 1985, her film Rhinestone took home Worst Actor for Sylvester Stallone and Worst Song for Dolly herself as the songwriter for "Drinkenstein." Dolly was also nominated for Worst Song for "Sweet Lovin' Friends" and Worst Musical Score, while the movie received nominations for Worst Picture, Worst Supporting Actor, Worst Director and Worst Screenplay. Since then, the musical "honors" have been dropped from the program.
---
Jan. 30:
Oscar Noms Tuesday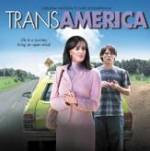 The big day is almost here! Academy Award nominations are to be announced Tuesday morning, and Dolly is a favorite to get her second Oscar nod, this time for the tune "Travelin' Thru" from the film Transamerica. She was previously nominated for Achievement in Music, Original Song, for "9 To 5" 25 years ago. Nominations will be revealed from Hollywood at 5:30 a.m. Pacific/8:30 a.m. Eastern and are usually broadcast live on television. Meanwhile, the song continues to get good press. The Boston Globe on Sunday profiled several contenders for the Oscars and said Dolly's tune stands out. The reviewer noted: "The movies would be wise to put Dolly Parton's music to work as often as possible." Read the article here. And The Edmonton Sun reviewed the soundtrack here over the weekend, giving it four out of five stars and calling it "terrific." Reserve your copy of the soundtrack, coming out next week, here!
Kenny & Dolly, Together Again?
Could legendary country duo Kenny Rogers and Dolly be heading back to the studio in the near future? Sure, says Rogers, who made the comments prior to a concert last week in Greeneville, Tenn. Asked by both Bristol TV station WCYB (Thanks, Chris!) and local newspaper The Greeneville Sun about the possibility the two could record another duet, he said they absolutely would if they found a song that fit. He told the paper that in preparing his new CD, Water And Bridges, which hits stores March 21, they looked at several songs as possible duets but didn't find the right one to put on the album. He added: "Dolly and I are always looking for songs, and if we found that great song that would work for both of us, then I know I would do it — and I think she would as well," before praising her current top 5 hit with Brad Paisley, "When I Get Where I'm Going." He explained: "It's a great song. They sound so good together!" Read more from his interview and a review of the concert here. The two first worked together in 1983 on "Islands In The Stream," which was the biggest-selling song of the year when it was released. They put out a double-platinum Christmas album the next year, Once Upon A Christmas, and offered two subsequent duets, the country No. 1 "Real Love" in 1985 and the No. 21 "Love Is Strange" in 1990. They also toured together throughout the mid-and-late-1980s and recorded two television concert specials. They were not partnered professionally again until Rogers put out Back To The Well in 2003 with the Dolly-penned collaboration "Undercover." That tune had been slated as the project's second single, then pushed back to be its third single, then pushed back to not be a single at all. At the time, it appeared their partnership could be over for good, as Rogers complained that no one in the music business got excited about the duet and it seemed the pair had lost their "electricity," explaining: "Everything like that has its time, and Dolly and I had our time before, and I just don't think it means anything anymore." Then they reunited last summer to perform "Islands In The Stream" in a television special concert as CMT's No. 1 duet of all time, after which it appears they decided to look for more songs to sing together again.
Pinmonkey Update
You may now advance order your copy of the March 7 release Big Shiny Cars from country band Pinmonkey from Amazon.com. As was previously reported here, the disc is slated to include a yet-to-be-announced Dolly cover. At the time this was revealed, it was noted that the band had been performing her tune "Down" in concert for about a year, so that could be the song selected for the CD. Now, the band has created a page on MySpace.com here which includes a half-minute sample of their version of "Down," further suggesting that will be the one to come out on the new album. Reserve the CD here! (And while you're at MySpace, visit the Dollymania page here and sign up to be one of our "friends"!)
---
Jan. 28:
A&E: Dolly 'Biography' Coming In March
Cable television network A&E announced Friday that Dolly is finally getting an installment of its Biography series. The two-hour special will premiere at 8 p.m. Eastern on March 31, with a repeat at midnight.
'Trans' Talk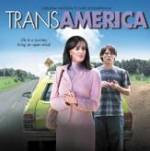 Dolly's Golden Globe-nominated "Travelin' Thru" from the soundtrack for the film Transamerica is getting some good marks this week. The Nashville City Paper reviewed the CD, which comes out Feb. 7 but is currently available for downloading from iTunes, saying Dolly's composition "puts the perfect wrap on the movie, delivering a song that expertly unveils the agony behind the character's personality and her hope for eventual peace." Read it here. And although The Miami Herald mistakenly lists the disc as being released next week, it says the song is considered the unofficial front-runner for this year's Best Original Song at the Academy Awards and calls it "charming, comfy and familiar sounding." Read more here. Reserve your copy of the CD here!
Paisley Disc Goes Platinum


Thanks largely to the touching duet "When I Get Where I'm Going" with Dolly, Brad Paisley's CD Time Well Wasted was announced this week as his fourth disc to reach platinum status for shipping more than 1 million copies. It's also his fastest million-seller, reaching that level just five months after its release. Their collaboration gains two spots this week on the unofficial Power Source Christian country singles chart to reach No. 4, and on CMT's Top Twenty Countdown Thursday, the tune rose four to No. 16 in its second week. On another unofficial chart, the Indie World Country independent labels country singles chart, Dolly's cover of "Both Sides Now" from her own Those Were The Days inches up one to No. 8.
U.K. Interview Posted
Dolly had a great interview in Britain's The Independent Friday focusing on her current album, turning 60 and more. Titled "Dolly Parton: Homecoming Queen" (because she was interviewed while at Dollywood in September), I'm told the print version runs two pages and features a great half-page photo of her with her hands on her cheeks, although the image isn't posted with the online version, available here. Thanks, Gerard!
Get In Dolly's Pants, Literally
A representative of the PTA at Rosedale Elementary School in Salem, Ore., alerted me to an online auction for a pair of Dolly's personal pants which she has autographed, plus a certificate of authenticity and autographed photo, all of which are being sold to raise funds for the rural public school. Bids may be placed through Feb. 4 here. Thanks!
Another Report On Park's New Ride
Speaking of Dollywood, The Knoxville News-Sentinel on Thursday noted the progress on this year's new addition, Timber Tower, complete with a photo of the construction and a note that the park's new product marketing manager, Tim Berry, rode it in Belgium and while thrilling, "it doesn't scare you so bad that you wouldn't want to ride it again. It's a very repeatable ride." As was previously reported here, this will be the ride's debut in the Western Hemisphere, as other versions opened last year in Belgium and France and a third recently opened in China. Read more here.
Warhol Shot On Display In D.C.
Wanna see one of Andy Warhol's large Dolly paintings on display? You have a chance through Feb. 20 at the Corcoran Museum in Washington, D.C. See a review of the show from George Washington University's GW Hatchet here.
Was It The Film's Only Laugh?
For a laugh, check out the list of 2005's 10 worst films as compiled by the University of Nevada at Las Vegas student newspaper The Rebel Yell. Dolly gets a mention in there. The reviewer says here that Sandra Bullock's Miss Congeniality 2: Armed And Fabulous was the third-worst movie of the year. However, he says, the scene where she tackles Dolly is funny, but apparently the only one he found humorous in the entire film, noting "a comedy needs more than one laugh to be a comedy."
Hello, Earl?
I'm told a radio report quoted My Name Is Earl star Jason Lee as saying he would love for Dolly to play his love interest in his NBC comedy series. Thanks, Dawn!
---
Jan. 26:
UPDATE: 'Going' Still Gaining In Billboard


"When I Get Where I'm Going" with Brad Paisley gains one more spot to No. 4 in the Feb. 4 Billboard country singles chart, it was announced Thursday. The song slips one to No. 57 on the all-genre Hot 100 pop chart but rises six to No. 35 on the Hot 100 airplay-only chart. On the pop-genre-only Pop 100 tally, it moves up four to No. 90. The video also makes it to No. 22 on the magazine's top 25 video chart. In Canada, the song increases two to No. 24 on the pop singles chart.
'Days' Gone From Idie Tally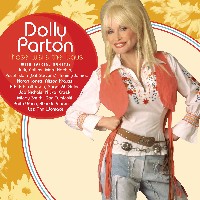 Dolly's covers CD, Those Were The Days, falls off the 50-position independent label albums chart in the Feb. 4 Billboard numbers, down from No. 45 the previous week, its 14th. On the country side, the disc slips four to No. 61 in its 15th week. Martina McBride's Timeless, featuring Dolly on "I Still Miss Someone," drops one to No. 14 country and falls 13 to No. 68 pop and comprehensive in its 14th chart week. The album inches down one to No. 6 country and nine to No. 64 pop in Canada. Brad Paisley's Time Well Wasted, featuring "When I Get Where I'm Going," gains one to No. 17 country but slips four to No. 75 pop and three to No. 75 comprehensive in its 23rd week. In Canada, it gains five to No. 8 country and 48 points to No. 87 pop. George Jones's Hits I Missed . . . And One I Didn't, with Dolly on "The Blues Man," gains four to No. 62 country in its 19th week. Kenny Rogers's 42 Ultimate Hits, with "Islands In The Stream," gains four to No. 64 in its 47th chart week. Bettye LaVette's I've Got My Own Hell To Raise, with its cover of "Little Sparrow," loses three to No. 8 in its 17th week on the blues albums chart. Rhonda Vincent's Ragin' Live, with her version of "Jolene," remains steady at No. 7 in its 46th week on the bluegrass albums chart. American Idol winner Carrie Underwood's Some Hearts remains at No. 1 country and slips one to No. 4 pop with 10th-week sales of 73,000, while Johnny Cash's The Legend Of Johnny Cash remains at No. 2 country and gains five to No. 5 pop in its 13th chart week on sales of 55,000 units.
'Going' Continues 'R&R' Rise


Dolly's recording of "When I Get Where I'm Going" with Brad Paisley is just one notch away from becoming the top country song in Canada, according to the Jan. 27 Radio & Records magazine singles charts released Wednesday. The song gains one spot for the week to No. 2 on the Canadian country tally, also gaining one on the publication's U.S. country list to reach No. 4 stateside.
Reese Added To Dolly Actress Pool
The Knoxville News-Sentinel celebrity and television columnist Terry Morrow reported in his blog on the newspaper's Web site here Wednesday that both Reese Witherspoon and Kristin Chenoweth are possible contenders to play Dolly if the stage musical based on her life she is currently penning makes its way to Broadway. Chenoweth, currently seen on The West Wing, had previously been mentioned by Dolly herself as being in talks to possibly star in the role. Both the Tony-winning Chenoweth and Golden Globe-winning Witherspoon, who played Dolly friend June Carter Cash in the hit biopic Walk The Line, are confessed major Dolly fans who consider her one of their top idols.
Park's Latest Expansion On Track
Dollywood's new $6.5 million Timber Tower ride is on schedule for its planned opening date on April 1, the park announced this week. In a press release, it was noted that the footing and foundation are complete on the new offering and a 93-ton counterweight used in the ride's operation will soon be installed. The first and only ride of its type in North America (there are two in Europe), it features a 2.50-minute ride where patrons are rotated on a disc 11 times a minute on their way up the 65-foot-tall tower. Once at the top, it begins to swing side to side before making six complete "dips" at a 60-degree angle toward a 5,100-square-foot pond below. The ride will anchor the new Timber Canyon area with a pair of 30-foot towers featuring twin-seat car rides called Lumberjack Lifts, an interactive children's play area titled Lil' Loggers' Landing and a themed 150-seat LumberCamp restaurant.
Great Photo Available
I hadn't seen this August posting before, so I doubt many of you had either, and I thought I'd pass it along when I stumbled upon it this week :) When Dolly started her "Vintage Tour" last fall, Kustom Amplification put a piece on its Web site here about an amp which Dolly was using on the road, complete with a photo of her sitting on the equipment.
Another Library Note
The Robertson County Times this week profiled last week's kick-off of Dolly's Imagination Library literacy program in the community, complete with photos from the event. Take a look here!
---
Jan. 25:
TV Station Posts Dolly Cas Walker Clip
Knoxville TV station WBIR on Tuesday posted this week's "Our Stories" segment focusing on legendary local politician, grocery magnate and entertainment czar Cas Walker, on whose program Dolly got her start as a child. The video version of the story includes a clip of Dolly (appearing to be around age 20 or so) performing "How Great Thou Art." See it here!
Dollywood Offer Ends Soon
Your last chance to get a Dollywood two-year season pass expires in just a few weeks! The new offer for a two-year pass at the pre-season prices ends at 6 p.m. Eastern on Jan. 31 and is only available online here. Traditionally, pass prices at the park increase every year, and they also increase after mid-March as the annual opening day approaches. So getting two years at the pre-season price could be a fairly significant discount. And for those wishing to perform at the park, talent auditions will be held Jan. 27 at Dollywood for all performers and Jan. 29 for musicians only, concluding this year's five-city audition schedule for the 2006 season. Audition requirements and other information is available from 865-428-9553.
---
Jan. 24:
Library Notes From Across The Country
Dolly's Imagination Library literacy program continued to get great press around the nation on Monday, with several newspapers continuing to pick up the Associated Press article profiling the program (previously linked from this page in Sunday night's update). In addition, The Tennessean on Monday noted the adoption of the project in Bedford County, Tenn., here, and central Indiana parenting magazine Indy's Child featured a column here covering efforts this month to launch the program in the Indianapolis area.
Another 'Days' Review
Thanks to Ed for passing along another mostly positive review of Dolly's covers collection, Those Were The Days. Music Box Online gives the CD three stars, saying that while some of Dolly's takes on the political songs from the '60s and '70s are "polite, saccharine" recordings, her lively versions of "Me And Bobby McGee," "Crimson And Clover," "Both Sides Now" and "The Cruel War," among others, are well worth hearing. Read more here.
---
Jan. 23:
'Country Weekly' Cover Story Shake-Up
It appears Dolly's upcoming cover of Country Weekly may be in jeopardy, Dollymania has learned. As was previously reported here, readers of the site who are also members of the magazine's Readers' Panel, which helps the publication select stories and cover art, had confirmed that it had asked them to vote last weekend between two covers -- one featuring a Dolly cover story and the other not. The Dolly cover apparently won, as a few days later they were asked to narrow the selection down between two versions of the Dolly cover story. However, they alert me that this weekend a third ballot was sent to them to choose between the Dolly cover which won the previous round of voting and a new cover. One panelist said the new cover story focuses on the developing news from last week that Kristen Hall was leaving the trio Sugarland. Another said in the past two years he has been a panelist, this is the first time he can recall the publication seeking more than two votes on a single cover. However, if the Sugarland issue wins, the magazine could simply postpone its Dolly cover story for a couple more weeks and run it later.
AP Plugs Library Around The Country
The Associated Press over the weekend offered a fairly lengthy overview of Dolly's nationwide Imagination Library literacy program, including an interview with Dolly herself and comments from Gov. Phil Bredesen (D-Tenn.) and others involved in its efforts. It also reviews several of Dolly's other charitable endeavors over the years, noting that they can only list a few of them because most of her philanthropy is done anonymously. See the story in The Washington Post here.