---
www.dollymania.net News February 2007
---

Feb. 28:
From Kellie To Dolly
After going on and on for months in interviews about how Dolly is her own "idol" and how she so very, very, very much wanted to meet her, former American Idol contestant Kellie Pickler finally got her wish. Joe Galante, Dolly's former boss at RCA Records, arranged a surprise meeting between her and Pickler, one of the current artists on his roster, it was announced this week. Pickler had no idea why she was summoned to the label chief's office until Dolly walked into the room, wearing red high heels in honor of Picker's debut single about the footwear. Check out images from the meeting on Pickler's website here, and see an AP story about the meeting (where Pickler says she can now "die a happy woman" after meeting Dolly and that Dolly told her she may write some songs for her next CD) here.
Vincent Disc Falls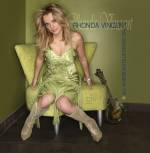 After six months on the chart, Dolly and Rhonda Vincent fall off the Bluegrass Unlimited tallies, the magazine announced Tuesday in the March numbers. Their duet, "Heartbreaker's Alibi," falls off the top 30 singles, down from No. 27 the previous month. The CD which contains the song, Vincent's All American Bluegrass Girl, also tumbles out of the top 15 albums, down from No. 7 in February.
Library Notes
Check out the latest developments in a couple of chapters of Dolly's international Imagination Library literacy program from The Reporter Times in Martinsville, Ind., here and The Sentinel-Standard in Ionia, Mich., here.
---
Feb. 27:
Making A Girl's Dreams Come True
Millions of viewers on Monday saw Dolly do her part to help a 14-year-old Kentucky girl's dreams come true. The young musician, Jordan Leigh Young, idolizes Dolly and wanted to meet her and perform on the Grand Ole Opry. Her mother wrote a letter about her daughter's dreams to The Early Show on CBS for its "Magic Moments" series, and they were flown to New York, being told they were being interviewed as finalists for the segment. Little did they know they had actually been selected to be profiled on the show and have her wish granted. Then Dolly bounced into the room to tell them it was time for her Magic Moment. Dolly sat and talked with her, even getting her to sing a few lines of "Jolene" and "Applejack" with her. The meeting was taped in mid-January, but the mother and daughter were in the studio Monday to discuss the event live on the air when they got another surprise. Dolly videotaped an additional message for Jordan. She said she knew how much she wanted to perform on the Opry, and since she has some friends there, she pulled a few strings to get her a spot on the show. Both mother and daughter were in tears at the news. You may see an online story (and view the entire streaming video of the televised portion) on the CBS website here. (Although the end of the article links to fan site Dolly On-Line, presumably because producers or the webmaster made the mistaken, albeit common, assumption based on its name that the fan site is her official website.)
Happy 50th, Porter!
Dolly's longtime duet partner Porter Wagoner celebrated his 50th anniversary as a Grand Ole Opry member Saturday night by hosting the Ernest Tubb Record Shop Midnite Jamboree radio program which follows the weekly Opry broadcast, CMT.com reported Monday. Dolly was among those who sent in recorded messages which played to congratulate him on the milestone, and her sister Stella was one of the well-wishers on hand who took to the stage to give him their respect as well.
DVD Reminder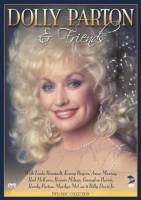 Don't forget to rush out to the store on Tuesday to get a couple of Dolly DVDs dropping that day. As has been promoted here for several months, Dolly Parton & Friends comes out from MPI Home Video. The two-disc set features six complete episodes from her 1976-1977 variety series, Dolly with guests guests 1. Linda Ronstadt and Emmylou Harris, 2. Kenny Rogers, 3. Anne Murray and Randy Parton, 4. Rod McKuen, 5. Ronnie Millsap and 6. Marilyn McCoo and Bill Davis Jr. plus a couple of bonus songs from her time on The Porter Wagoner Show. The other disc, also released by MPI, is a re-issue of Chet Atkins: A Life In Music, a TNN special from several years ago profiling the guitar legend and featuring a couple of appearances by Dolly.
---
Feb. 26:
European Plugging Moves Full Speed Ahead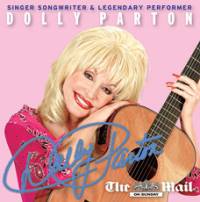 Dolly's big European tour kicks off a week from Tuesday, and some of the promotions got off to a big start in recent days. First, an official website dedicated to the tour went live over the weekend. Located at Dolly In Europe.com, the site currently just has a list of the tour dates, a registration form to sign up for a newsletter which promises to allow a "first opportunity" to buy her upcoming CD when it is released, and a promotional video for the tour featuring live footage from one of her concerts last year on this side of the pond. Thanks, Solomon!, In addition, as was previously reported, Sunday's edition of The Mail, a daily London newspaper, included for all readers a free, 12-song Dolly CD. A promotional page from the paper's website included sound clips from three of the tracks (new, live concert recordings of "Jolene" and "9 To 5" and a new recording of "I Will Always Love You") and a TV ad promoting the give-a-way (although the page originally linked here Sunday night with the audio clips was removed late Monday, the page with the TV ad remained accessible here). A few have already shown up on eBay UK here. Thanks, Stephen! The track listing of the promotional CD is:

Jolene (new concert recording)

9 to 5 (new concert recording)

Baby I'm Burning (new concert recording)

Two Doors Down (new concert recording)

The Grass is Blue (new concert recording)

Hello God (new concert recording)

Coat of Many Colors (new studio recording)

These Old Bones (new studio recording)

Little Sparrow (new studio recording)

God's Coloring Book (new studio recording)

Travelin' Through

I Will Always Love You (new studio recording)

Dolly Still Working On 'Backwoods Barbie'
And speaking of Dolly's upcoming CD, she was still in the studio working on it as late as last week. The Isaacs mid last week posted a shot on their website of being in the studio with her a week ago Monday helping record for the project, a final release date for which has yet to be announced. See the image here. Thanks, DJ!

Review: Upcoming CDs Worth It




Kudos go out to Sony BMG for re-issuing three of Dolly's most important albums in coming weeks (April 3 in the U.S., although they are slated to come out in the U.K. on March 5 to coincide with additional re-issues overseas marking her European tour), but the bonus tracks will be what draw die-hard fans to the new releases. As part of the Columbia/Legacy "American Milestone" series, shelves will get 1971's Coat Of Many Colors, 1973's My Tennessee Mountain Home and 1974's Jolene. All three albums have previously been available on CD (although Mountain only as an import from the U.K.), so most longtime fans will already have them in this format. However, as Dollymania was the first media outlet to report, the discs will contain several previously unreleased tracks. On Coat, the listener is treated to an earlier version of "My Heart Started Breaking," which she later re-recorded for 1975's Dolly LP. It's amazing the degree of innocence found in her voice in a recording of the same song just four years earlier. The Porter Wagoner-penned "The Tender Touch Of Love" on Coat and Dolly's "Last Night's Lovin'" on Jolene both have hints of a pop influence in the rhythm and guitar licks with some harmonies that border on easy listening, making them contrast with most of the other tracks on each album (and the lyrics of both connote a stronger sense of sensuality than most of her material at this time as well). The acoustic demo of "My Blue Tears" which appears on Coat makes one wish the label would locate more of her demo tracks and release them. The purity of her voice and guitar with no studio augmentation shows just how good she is as a singer (and guitar picker). Such a demo also gives the songwriter's original image a chance to shine through before a producer adds his vision to the track. "Cracker Jack," a true fan favorite for 30-somethings who saw her perform it on Captain Kangaroo when they were children and on her own Dolly television show at the time (and rediscovered by a younger generation on You Tube), makes its first commercial appearance with a studio version included on Jolene. Also on Jolene, "Another Woman's Man" offers gorgeous, dripping Dolly harmonies (nothing sounds better than when she overdubs and harmonizes with herself), and "Barbara On Your Mind," which she would re-record in 1982 for Heartbreak Express, also shows up here. Its arrangement is very much in line with the style which Porter Wagoner and Bob Ferguson co-produced for her albums at the time, so fans used to hearing the lush orchestral arrangement from the '80s may get the sense that this one is missing something. The other tracks for the re-issues, "Just As Good As Gone" on Coat and "Sacred Memories" on Mountain, have been released before. The former was available on 45 as the B-side to her single "Washday Blues" in 1972. "Just" is one of her stronger compositions, which is why it has always been puzzling that it is one of just two B-sides RCA released by Dolly which did not appear on a full-length album. The latter of the two is taken from 1974's Love Is Like A Butterfly; it is the first CD appearance for either song, though. Overall, the sound on each disc is crisp with good re-mastering, but since they have been previously available the prime selling point for many fans will be these bonus tracks pure and simple. However, casual and new fans may not have these projects on CD, and this gives them a prime opportunity to own three vitally important artifacts in Dolly's career. After six years of honing her craft, Coat marked her true maturity as an songwriter and a singer. Mountain followed as an autobiographical concept album which traced her rural upbringing and path to stardom through music, literally recording her story for posterity. And Jolene was the album which anchored her as a country superstar, opening the door for her pop crossover just three years later. As the earlier CD versions are now out of print, the label is to be commended for placing these back into reach of consumers as vital exhibits of Dolly's talent. Here's hoping Sony BMG will go through their old masters and find more hidden treasures to release for Dolly's fans! (Order them by clicking on the underlined titles or cover art above.)
TV Reminder
Don't forget to catch Dolly in the "Magic Moments" segment of The Early Show on CBS Monday. The program starts at 7 a.m. local time in most markets. The Louisville Courier-Journal on Sunday profiled the story and the little girl whose dream Dolly makes come true on the program. Read it here.
---
Feb. 24:
Dolly Dream Monday On CBS
Dolly will be the surprise in Monday morning's "Magic Moments" segment for The Early Show on CBS, the network announced Friday. The story will introduce new banjo student Jordan Leigh Young, who idolizes Dolly. The 14-year-old is whisked off to New York for the trip of a lifetime with no knowledge that the true purpose of her travel is to meet Dolly in person. The program airs at 7 a.m. local time in most markets.
Vote For 'Dolly The Dog'
Congratulations to Dollymania reader Jeanna and her dog, which she named after her favorite entertainer, for winning the state competition in Alabama for Kibbles & Bits' Most Smoochable Pooch contest. The pair are now up for the national honor, which will be based on public votes. To cast your ballot, visit the contest's website here and light up the five stars beneath "Dolly and Jeanna from Alabama."
---
Feb. 23:
All Three Canadian Shows Sell Out
Dolly appears to have sold out all three nights of her May 10-12 engagement at the Fallsview Casino Resort in Niagara Falls, Ont., Canada, just eight days after first going on sale. Ticketmaster on Thursday began showing no seats available for any of the three concerts. Although a U.S. tour is expected later this year, this sell-out leaves the only currently-announced North American date with tickets available her May 20 benefit for her hometown hospital (get those seats here).
Paisley Disc Still Doing Well


Brad Paisley's Time Well Wasted, his album featuring his No. 1 single with Dolly, "When I Get Where I'm Going," remains in the top 10 for its 79th chart week, Billboard's March 3 charts released Thursday showed. The CD inches up one to No. 7 country while slipping two to No. 49 pop and comprehensive. In Canada, it falls four to No. 30 country. Martina McBride's Timeless, with Dolly harmony on "I Still Miss Someone," regains seven to No. 67 country in its 70th chart week, remaining steady at No. 51 Canadian country. Kenny Rogers's 21 Number Ones, featuring the Dolly duet "Islands In The Stream," drops two to No. 45 country in its 57th week. Rhonda Vincent's All American Bluegrass Girl, including her Dolly collaboration "Heartbreaker's Alibi," dips one to No. 10 bluegrass in its 39th chart week. Fresh off their five Grammy wins, The Dixie Chicks see Taking The Long Way leap 64 spots to No. 8 pop and rebound 10 places to recapture the No. 1 country position with 103,000 units sold in its 39th chart week, while Carrie Underwood's Some Hearts remains steady at No. 2 country and gains six to No. 13 pop in its 66th week.
Dolly's A Fashion Do, Fashion Don't
As the Oscars approach this weekend, the fashion critiques always begin, and Dolly shows up at two extremes this week. Showbuzz from CBS called on the Oscar.com official fashion expert Tom Julian to give his opinions, and he cited Dolly's outfit last year as one of the best. "I think daring has been appropriate for the '60, the '70s, and some of the '80s," he explained, "and now given the way the media covers the event it's hard for someone to be that daring . . . Last year was phenomenal with Dolly Parton. Dolly in pink. Dolly in cheap beads and expensive gem stones. Who could pull that off but Dolly Parton?" (Read more here.) Canada's largest entertainment site, Canoe, on the other hand had a fashion critic lump her flowing pink Behar outfit into her list of the seven worst Oscar fashions in recent years. Read that one here.
Portrait Headed To Scotland
A "Dolly" will be headed to Scotland, it was announced this week. One of her Andy Warhol portraits will be on display as part of a Warhol exhibit from August through October at the Royal Scottish Academy in Edinburgh thanks to a £400,000 gift from the Bank of Scotland. The BBC reported here that this will be the largest Warhol exhibit ever in Scotland.
A Sheepish Anniversary
Thursday was the 10th anniversary that the famous cloned Dolly the sheep was revealed to the world, so many stories on the occasion mentioned Dolly the entertainer, since the scientists who cloned her chose to name her after the more famous Dolly due to the fact that the cloned cell from which she was grown came from the mammary gland.
---
Feb. 22:
Niagara Show Almost Sold Out
It looks as if Dolly's next series of Canadian concerts, May 10-12 in Niagara Falls, Ont., could sell out at any moment. As of Wednesday night, the shows had available only single-seat tickets, suggesting all groups of two or more seats together had sold out. Get some of the final seats via Ticketmaster!
From 'Wally World' To Dollywood
The world's largest retailer is lending a helping hand to the Tennessee chapters of Dolly's international literacy program, it was revealed Wednesday. The Tennessean reported that Wal-Mart will make a $100,000 donation for the Imagination Library through the Governor's Books from Birth Foundation, which provides matching funds for Tennessee counties giving books to local children through Dolly's effort. Read the story here. In other news, the growth of the Fayetteville, N.C., chapter was noted in The Fayetteville Observer here, which reports that in its first year the program there has distributed 16,000 books to more than 1,800 children.
A Tribute Up North
Newfoundlanders will get to see some locals honor Dolly in song in coming weeks, according to Bay St. George's The Georgian. The newspaper reports on a new show, Memories: A Tribute To Dolly Parton, which is being performed Sunday at the Stephenville Arts and Culture Centre, Port aux Basques on March 3 and Corner Brook on March 28. Read more here.
Park Auditions Covered
Knoxville's Metro Pulse this week profiles the audition process at Dollywood. Read all about it here.
Fan Doc Showing Again
Austin fans were able Wednesday night to take in the documentary about Dolly fans, For The Love Of Dolly, which was shown at the Alamo Drafthouse Downtown. The venue will offer a repeat performance at 7 p.m. March 6. Read more from Austin 360 here.
---
Feb. 21:
Lots More From Indio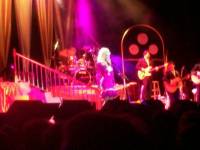 Special thanks to my pal Manny for sending in some shots he took at Dolly's Indio, Calif., concert last week, such as the image at left. A gallery of his photos is available here. Also from that concert, reader Darryl submitted a picture meeting Dolly backstage which has been posted in the site's Fan Antics pages here. And The Desert Local News in Desert Hot Springs, Calif., reviewed the concert here with glowing remarks, complete with a photo gallery from the show here. In other concert news, the floor has sold out for her May 12 night at the Fallsview Casino Resort, Niagara Falls, Ont., although a few floor seats remain available for the May 10 and 11 shows at the venue. Tickets for all three are sold by Ticketmaster.
One Hopping Bunny
The Chicago Tribune on Tuesday profiled longtime Playboy art director Tom Staebler upon his retirement from the men's magazine, including his recollections about Dolly's cover shoot for the publication in 1978. He calls her "one of the sweetest people you will ever meet in your life," adding a couple of humorous recollections from the day. There's also an audio clip of his interview which has a few lines more of the story about her. Read the piece (and access the audio clip) here. Thanks, Bryan!
Oscar Talk
With the Oscars coming this weekend, critics are commenting on this year's choices, bringing some fond recollections from the past year, including a few about Dolly and her nomination in 2006. For example, Canadian reporter Ben Mulroney told his network, CTV, here what a thrill it was to interview her on the red carpet and how she provided one of the night's best quotes for him.
Barbara Remembers Dolly
Thanks to Bridget for telling me about a Dolly mention on Sirius satellite radio Tuesday morning. On Barbara Walters' program, she was taking calls from listeners, including one who asked about her interviews with Dolly. He inquired whether she is as nice as she seems, and Walters responded that she loved Dolly and so did everyone on her crew. She even recalled how Dolly convinced her to sing with her during the interview.
Necklace Update
A few days ago, a story from The Philadelphia Inquirer was linked here mentioning a cute Dolly necklace that a new artist was making for fans. The link to the artist's store that was provided has since moved, so you may access the new page for the necklace here.
---
Feb. 20:
Indio, Primm Pics Posted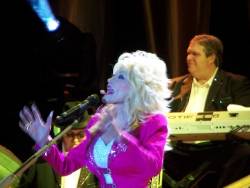 A big thank you goes out to reader Beth Cale for sending in a selection of her shots from Friday's concert in Indio, Calif., including the image shown at left. View a gallery of her photos here. She tells me the show was "as usual, absolutely fantastic." In other concert news, Christian over at fan site Dolly Parton Central has posted a mini-review of her Santa Rosa show here complete with a couple of backstage shots with Dolly (and the previously-reported shots of Dolly provided by the venue). He says more backstage images are to come! Finally, check out a pic of reader Jeremy backstage with Dolly in the site's Fan Antics section here, plus thanks to him for sending in the set list from Saturday's engagement in Primm Valley, Nev.

Baby, I'm Burning

Two Doors Down

Puppy Love

Jolene

The Grass Is Blue (piano version)

Shine (at piano)

Thank God I'm A Country Girl

Little Sparrow (a capella)

These Old Bones

Coat Of Many Colors

Smoky Mountain Memories

Here You Come Again

Islands In The Stream

9 To 5

I Dreamed About Elvis

I Will Always Love You

Encore: He's Alive

Dolly Convention Gone Permanently
The formerly-annual convention for collectors of all things Dolly will not be returning ever again, organizers confirmed this week to Dollymania. The "Collectors Convention Specializing in Dolly Parton Memorabilia" in Pigeon Forge for many years had been the primary place for Dolly fans to meet to buy, sell and trade Dolly items from their collections. However, organizers say with the popularity of eBay for fans to buy and sell their merchandize, it has become nearly impossible to interest any vendors in setting up shop at the event. Consequently, its website and 1-800-number have been shut down and organizers have no plans to resurrect the event in the future. The most recent convention was held in 2004 after a two-year absence. Prior to that, the event was held each April for several years during Dollywood's opening weekend. After canceling the 2005 convention due to lack of vendors, organizers decided in 2006 it would become a semi-annual event, next returning in 2007. However, those plans have now been dropped permanently.

New Dollywood Pins Revealed
Attention pin collectors: Dollywood on Monday released the artwork for the pins expected for release in the 2007 season. Take a gander at the pieces here (click on "2007 Upcoming Pins" to access the PDF document). Thanks, Michael!

Dolly In Magazine's 100th Issue
According to The Nashville City Paper, Dolly will figure into the 100th issue of Performing Songwriter magazine. Hitting newsstands March 1, the milestone edition will feature new interviews and stories in addition to "insights" from some of the best interviews from its first 99 issues, including nuggets from Dolly, David Bowie, Billy Joel, Bonnie Raitt, James Taylor, Stevie Nicks and more.
---
Feb. 19:
More U.K. Re-Issues Coming Next Month


It looks as if Europe is going to be blanketed with Dolly material when she kicks off her tour there next month. In addition to the March 5 six re-issue CDs and new greatest-hits CD previously reported here from SonyBMG (Burlap & Satin/Real Love, Great Balls Of Fire/Dolly, Dolly, Dolly, All I Can Do/New Harvest . . . First Gathering, The Very Best Of Dolly Parton), retail outlets overseas are also marking a March 5 release for British versions of Coat Of Many Colors, My Tennessee Mountain Home, Jolene, her three U.S. SonyBMG re-issues hitting stores stateside on April 3. These will apparently be the same versions as the American editions with the same bonus tracks previously reported here. In addition, that same day will see British releases (also apparently through BMG's video division) of the Dolly Parton & Friends DVD of six episodes of he 1976-77 television series (coming out in the U.S. Feb. 27) and a re-issue of her Blue Valley Songbird DVD there as well. Thanks, Mark! In addition, as part of the promotions for the tour, Dolly graces the cover of the March issue of British music magazine Maverick, with a six-page profile of her titled "Beyond Bluegrass." Thanks, Tracey! And London's The Sunday Mail featured an interview with her (although the story contained a few errors, such as saying her father passed away in 1978 and misidentifying a photograph of another man as her husband Carl Dean) and will be providing readers with a free Dolly compilation CD in next weekend's paper. Read the text of the article here. Thanks, Joe!
'Trio' Repackaging Coming In August


In news of another apparent upcoming release, some British retailers are also showing an August CD coming out from Rhino Records titled The Complete Trio Recordings from Dolly, Linda Ronstadt and Emmylou Harris. No details are known, so it has yet to be announced whether the release will simply combine 1987's Trio and 1999's Trio II onto one disc or add bonus tracks, which are often included on Rhino re-packages.
See Shots From Indio
I'm told Dolly's Indio, Calif., show Friday night was "amazing" with no major deviations from her set list for her other recent concerts. See a great gallery of 68 photos from The Desert Sun in nearby Palm Springs here. Thanks, Jim! She wrapped up her four sold out West Coast engagements Saturday night outside of Las Vegas at Buffalo Bill's Star of the Desert Arena in Primm Valley Resorts, Nev., and I'm told that concert was likewise "fantabulous," to quote a reader who wrote in with a report on the show. Thanks, Joanne!
---
Feb. 17:
Latest From The Road
Surprisingly, no Dollymania readers wrote in Friday to report on how her Thursday night show in Santa Ynez, Calif., went, and I haven't seen any press reports from it either. On Friday, she was headed to the next sold-out engagement, this time in Indio, Calif. In anticipation of the show, The Desert Sun in Palm Springs posted an interview here and plugged the concert here. In the interview, she speaks of how she fell in love with that area of the state, including a home she has there (although she declined to name the specific city, noting "I don't want no drag queen stalking me."). In another great quote, she explains again how she loves "to touch people" by expressing in her songs what they don't have the words to say, adding: "People don't pay to see me be me, they pay to see me be them." On Saturday, it's on to another sold-out night outside Las Vegas, and then no more concert appearances until she jumps the Atlantic for her European tour next month. (Readers are encouraged to send news -- and photos if you've got 'em -- from this weekend's shows here. Thanks!)
---
Feb. 16:
So Long, Santa Rosa! Hello, Santa Ynez!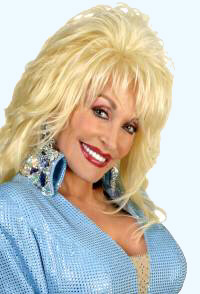 By all accounts, Dolly gave a rip-roaring show Wednesday night in Santa Rosa. According to reader notes and reviews here and here in The Press Democrat, she had the Valentine's Day audience enthralled with a set list much like her other recent shows, featuring many of her classic hits along with "Puppy Love," "Thank God I'm A Country Girl," "I Dreamed About Elvis" and more. After her signature song, "I Will Always Love You," she returned for an encore of "He's Alive." Check out images from the show on the venue's website here. Courtesy image.

On Thursday it was off to Santa Ynez, Calif., for her next sold-out engagement and then on to Indio, Calif., for the sold-out show there Friday. On Thursday, though, a few seats were released for sale for the previously-sold-out closer of the brief series of West Coast shows: Saturday night in Primm Valley, Nev. Get those from Ticketmaster!

Speaking of the show this weekend outside of Las Vegas, the local papers got their Dolly fix Thursday. The Las Vegas Review Journal here talked with her about the new album (she says it's her final attempt at radio airplay and if they don't play this one, she'll stop attempting to record radio-friendly material) and her days as Vegas' highest-paid entertainer in the 1980s. A longer exchange appears in The Las Vegas City Life here, where she discusses why she took a hiatus from touring in the 1990s, why she doesn't see herself pulling a Loretta Lynn and working with a hot shot young producer, and gives a few of the lyrics for a tongue-in-cheek number she hopes makes it onto the new album about a woman and her in-the-closet husband, "Just a Wee Bit Gay."

Chart Updates


The CD containing Dolly's most recent No. 1 hit, "When I Get Where I'm Going," holds its ground in the Feb. 24 Billboard country albums chart, the magazine revealed Thursday. Brad Paisley's Time Well Wasted, remains steady at No. 8 in its 78th week on the tally, gaining nine to No. 47 pop and comprehensive and five to No. 26 Canadian country. Martina McBride's Timeless, featuring Dolly on "I Still Miss Someone," dips one to No. 74 country in its 69th chart week, tumbling 22 to No. 51 Canadian country. Kenny Rogers's 21 Number Ones, which includes "Islands In The Stream," falls five to No. 43 country in its 56th week. Rhonda Vincent's All American Bluegrass Girl, with the Dolly duet, "Heartbreaker's Alibi," inches down one to No. 9 bluegrass in its 38th chart week, while her Ragin' Live, with her version of "Jolene," falls back off the 15-position chart, down from No. 14 in its 81st week. "Alyssa Lies" singer Jason Michael Carroll debuts at No. 1 country, No.8 pop with 58,000 copies sold of Waitin' in the Country, while Carrie Underwood's Some Hearts rebounds one to No. 2 country and five to No. 19 pop in its 65th week.
Brenda's CD Coming In April
CMT.com reported Thursday that the release date has finally been set for Brenda Lee's upcoming spiritual project, Gospel Duets With Treasured Friends. The set, which will be released by Provident, will hit shelves April 10. As was previously reported, Dolly recorded her track for the project nearly two years ago.
Dolly And An Almost 'Idol'
In what may be a hint of a possible guest spot on Dolly's upcoming Backwoods Barbie album, The Morning Call interviews local Bethlehem, Pa., girl Marisa Rhodes on leaving American Idol. The aspiring singer says she was recently in the studio with Dolly. "She pinched my cheek and said, 'If you can sing half as good as you look, you got it made in this business,'" she recalled. Read more here.
---
Feb. 15:
On The Road Again
This update is being posted Wednesday night before hearing any word yet on how Dolly's sold-out concert in Santa Rosa, Calif., went, but thanks to reader Scott for forwarding some links to some photos of them turning what looks to be almost an aircraft hanger into the theatre for Dolly's show here and here.

Next, she heads to sold out engagements Thursday at Chumash Casino Resort in Santa Ynez, Calif., Friday at Fantasy Springs Resort Casino in Indio, Calif., and Saturday at Buffalo Bill's Star of the Desert Arena in Primm Valley Resorts, Nev.

Tickets went on sale Wednesday for Dolly's three consecutive concerts May 10-12 in Niagara Falls, Ont., but sales appeared to be slow. As of Wednesday evening, center seats as close as the fourth row for May 10 remained open, row 8 for May 11 and row 11 for May 12. They are available online from Ticketmaster.

Good news for fans in Ireland, as Ticketmaster U.K. on Wednesday released a few more seats for her previously sold-out April 2 show in Dublin, but bad news for fans waiting to get tickets for the March 20 Manchester, England, show, as it now appears to be sold out.

And tickets remain on sale here for Dolly's May 20 benefit concert for the Dr. Robert F. Thomas Foundation and Fort Sanders Sevier Medical Center, but if you want to see it in style, make plans to attend the Thomas Foundation's 14th annual Las Vegas Night, "Raising The Stakes," on March 10 at Music Road Hotel in Pigeon Forge, as the evening's live auction will include a chance to bid on a private box for 20 guests to enjoy the concert. Tickets for Las Vegas Night are $50 each and available at 865-429-6715.

Putting Out The Call For 'Dollies'
Inspired by the legendary Night of 1,000 Stevies each May in New York, where legions of fans gather to celebrate Stevie Nicks and watch dozens of Stevie impersonators (both male and female), Knoxville is about to get its own "Night of 1,000 Dollies." The party promises to be a blast, with contests for the Dolly impersonators participating, prizes for the audience members, live musical guests and more on the evening of Saturday, April 14, at World Grotto gallery in Knoxville's Market Square. In celebration of the event, the gallery will be hosting a Dolly showing starting April 6 of "anything Dolly," and organizers are seeking pieces of "Dolly art" to be exhibited. If you have something to show, or want more information on the event, e-mail allpartonallnight@hotmail.com, and keep watching here for more details on the festivities as they are finalized.

A Little Dolly Around Your Neck
Thanks to reader Toni for alerting me to a new piece of Dolly jewelry. A silver necklace bearing her image was featured this past weekend in The Philadelphia Inquirer as a possible Valentine's Day gift. Read the story here and view the piece (and even order it) here.
---
Feb. 14:
HAPPY VALENTINE'S DAY!
A Sweet Show Promised In Santa Rosa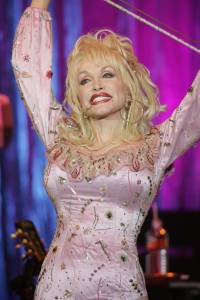 It should be a Valentine's Day to remember Wednesday night in Santa Rosa, Calif., as Dolly kicks off a series of four sold-out West Coast concerts this week. Organizers for her show there say they're pulling out all stops. "We're working to 'Dolly-ize' the space into a place of warmth and welcome," explained theater Director of Programming Rick Bartalini in a press release issued Tuesday night. "After all this is Valentine's Day AND it's Dolly Parton!" To make the night even more special, each of the 3,000 fans will find a Happy Valentine's Day Dolly card attached to his or her seat with a red sticker as well as two Hershey Kisses. Special heart-pattern light fixtures and 66 hot pink lights have also been installed to add to the atmosphere. Dolly's next engagements are Thursday at Chumash Casino Resort in Santa Ynez, Calif., Friday at Fantasy Springs Resort Casino in Indio, Calif., and Saturday at Buffalo Bill's Star of the Desert Arena in Primm Valley Resorts, Nev. (Any readers attending any of the concerts are encouraged to send their notes from the shows and photos here. Thanks!) Image at left of Dolly performing in Santa Rosa on her "Vintage Tour" is copyright © 2005 Steve Jennings. Used with permission.

Don't forget that tickets go on sale at noon Eastern time Wednesday for Dolly's series of three nightly concerts May 10-12 in Niagara Falls, Ont. Seats will be available online from Ticketmaster and via phone at the casino box office at 1-888-836-8118.

And across the pond, Ticketmaster U.K. on Tuesday released some additional seats for both of Dolly's previously sold-out engagements in Belfast, Northern Ireland, on March 30 and April 3. Get them here!

Dolly Fan Doc Coming To DVD, TV
For The Love Of Dolly, the documentary focusing on some of Dolly's most fanatic fans which made its way around the international film festival circuit last year, has been picked up for distribution, its director says. Director Tai Uhlmann tells Dollymania that the film should be available on DVD sometime this spring and has been scheduled for its television premiere at 9 pm. Eastern March 17 on MTV's LGBT cable/satellite channel LOGO. Thanks!

Dolly Tops Holiday List
In the spirit of the day, cable network Great American Country (GAC) surveyed adults nationwide about country songs and love, and Dolly came out on top. Men and women both chose Dolly's "I Will Always Love You" as their all-time favorite country love song, with the 24 percent of the guys picking it (versus second place "Crazy" by Patsy Cline at 21 percent) and 25 percent of the girls (versus 19 percent for their second place, "If Tomorrow Never Comes" by Garth Brooks).

Dolly Offers Some Good Eats In Print
Thanks to reader Corey for alerting me to a Dolly appearance in the March issue of Bon Appetit magazine. She's interviewed about her recent cookbook, Dolly's Dixie Fixin's, a fund-raiser for her Dollywood Foundation. The interview ends asking if she sings while she cooks, to which she answers that she sings constantly and probably couldn't walk five steps "without some sort of tune floating through my head."

CMT Moves Karaoke Show
Although they had originally scheduled it to air on Tuesday, CMT has moved the premiere date for its new Karaoke Dokey series, the first episode of which focuses on fans performing Dolly's music. It will now air at 9:30 p.m. Eastern March 9 with repeats at 11:30 p.m. that night and 10:30 a.m. March 10.

Fifth LGBT Event Planned
Thanks to Dennis for forwarding me the link to the site for organizers of the annual "Out At The Park" events announcing their plans for this year. The 5th annual LGBT gathering in East Tennessee is scheduled for June 15-17 with planned stops at Dollywood on June 16 and Splash Country June 17. This is a local group's effort at an annual "Gay Day" event, unofficial gatherings of primarily gay and lesbian patrons at amusement parks around the country, usually where all participants are encouraged to wear the same color clothing (in this case, red). These occurrences are neither sanctioned nor sponsored by the parks themselves, being organized instead by individuals with the most famous of these held at Walt Disney World in Orlando, Fla., each summer.
---
Feb. 13:
Three Canadian Concerts Coming In May
A casino on the Canadian side of Niagara Falls on Monday announced three upcoming Dolly concerts in its theatre. Fallsview Casino Resort says Dolly will play three consecutive concerts there May 10, 11 and 12 at 8:30 p.m. each night. Tickets, ranging from $84.80 to $127.20 in Canadian dollars, will go on sale at noon Eastern Wednesday via Ticketmaster and via phone at the casino box office at 1-888-836-8118. Attendees must be 19 years old or older. The theatre's capacity is 1,500 seats, meaning a total of 4,500 will be available for all three shows.
No Change In Dolly's Grammy Standing
Someone always writes in to ask this each year after the Grammy Awards, so here's the answer before it's asked :) Dolly's position on the Grammy tally for female country performers remains unchanged after this weekend's awards. Alison Krauss is still the person with more wins than any other female artist in music (and any country artist, male or female) with 20. The Dixie Chicks, previously in fourth place, move up to second with 13 trophies thanks to their five wins Sunday night. Trio partners Emmylou Harris and Linda Ronstadt are in third and fourth places with 12 and 10 each, respectfully (three of Ronstadt's are in country categories), with Dolly in fifth place with seven awards. Naomi Judd in in sixth place with six awards, followed by Faith Hill, Mary Chapin-Carpenter, Shania Twain, Wynonna Judd and June Carter Cash with five each.
Dolly In Print
Thanks to Jimmy to alerting me to a few Dolly appearances in the new issue of Country Weekly on newsstands this week. There's a little blurb in the news section of her talking about recording her upcoming CD, a fan has a photo with her in the fans section, and the "Flashback" section notes her Grammy wins for Best Country Song and Best Country Vocal Performance, Female, for "9 to 5" back on Feb. 24, 1982.
Dolly Fan Gets Published
Congratulations to my friend Stephen Roger Powers, whose book of poetry about chasing Dolly around as one of her most dedicated fans was selected as the winner of this year's Catfish Prize for Poetry by Catfish Publishing. As a result, the company will publish his book, titled The Follower's Tale, this summer.
---
Feb. 12:
Dolly Recordings Lose At Grammy Awards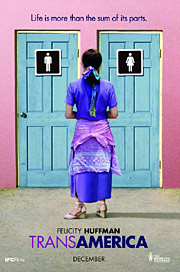 It was a bad night in Los Angeles for Dolly's nominations at the Grammy Awards and for other nominations related to her, as they all came away empty-handed. Dolly had earned her 43rd and 44th respective Grammy nominations this year, but she lost in both categories. "Travelin' Thru" from TransAmerica, which lost last year at the Oscars and Golden Globes to songs from a movie about a pimp, lost Sunday night to a track from a cartoon about automobiles. The winner in its field, Best Song Written For A Motion Picture, Television Or Other Visual Media, was the Randy Newman-penned "Our Town," performed by James Taylor in the Disney/Pixar movie Cars. She and soul legend Solomon Burke lost the Best Country Collaboration With Vocals honor to Bon Jovi and Jennifer Nettles of Sugarland with "Who Says You Can't Go Home." The pair had been nominated for their duet version of the former Porter & Dolly classic "Tomorrow Is Forever" from Burke's country disc, Nashville. Other Dolly-related products didn't fare any better. Rhonda Vincent's All American Bluegrass Girl, featuring the Dolly duet "Heartbreaker's Alibi," was up for Best Bluegrass Album but lost to Ricky Skaggs And Kentucky Thunder for Instrumentals. Martina McBride was up for Best Female Country Vocal Performance for "I Still Miss Someone," which featured Dolly performing harmony vocals, but that recording was beaten by Carrie Underwood's "Jesus, Take The Wheel." Finally, the boxed set One Kiss Can Lead To Another: Girl Group Sounds Lost & Found, which featured Dolly's "Leader Of The Pack"-type single "Don't Drop Out" from 1965, lost to the Red Hot Chili Peppers' Stadium Arcadium for Best Boxed Or Special Limited Edition Package and to Lost Sounds: Blacks And The Birth Of The Recording Industry 1891-1922 for Best Historical Album. All of these categories were presented prior to the televised portion of the awards program.
Another Sell-Out In Concerts This Week
The final of Dolly's upcoming West Coast concerts moved into the "Sold Out" column on Sunday, with Ticketmaster showing no more seats available for Saturday's engagement at Buffalo Bill's Star of the Desert Arena in Primm Valley Resorts, Nev., just outside of Las Vegas. The four shows this week are her only ones in the U.S. this year prior to heading off for her European tour next month, although a full U.S. tour is expected later in 2007, most likely for about three months in the summer. The previously sold out concerts in the set are all in California: Wednesday night at the Sonoma County Fairgrounds in Santa Rosa, Thursday at Chumash Casino Resort in Santa Ynez and Friday at Fantasy Springs Resort Casino, Indio.
In related news:

The promoters for Dolly's European tour next month have set up an official My Space page to plug the concerts here, complete with steaming video here of a commercial being used for the tour there which presents Dolly in several of the various costumes she has worn at Dollywood appearances in recent years.

Santa Rosa's concert was plugged over the weekend in The Press Democrat, which focused here primarily on her diverse fan base and her upcoming CD, which she is now calling Backwoods Barbie, abandoning the earlier-planned title of Country Is As Country Does. In the story and audio of the complete interview which the newspaper has posted here with several tid-bits which didn't make the final article, she says the album, which she is co-producing with Kent Wells, should be out this summer and she has recorded a bluegrass-country cover of the Fine Young Cannibals track "She Drives Me Crazy," a country version of the Smokey Robinson hit "Tracks Of My Tears" which she was inspired to take on after its performance at the Kennedy Center Honors for both artists and a re-make of her classic "Put If Off Until Tomorrow" with Emmylou Harris and Rodney Crowell. She adds that most all of the other songs she's recorded for possible inclusion are ones she has written herself and they are mostly "solid country things" reflecting her own philosophy of life.

Official: Postal Changes Could Damage Library
The president of the Governor's Books from Birth Foundation, the organization which administers the state matching funds in Tennessee that cover half of the local costs to bring Dolly's Imagination Library literacy program to every county in the state there, offered a commentary piece in Nashville's The Tennessean over the weekend. In it, she asks residents to contact their federal elected representatives to oppose a proposed change in postal regulations which would move books such as those sent to children nationwide in the program out of the "parcel" category and into the "flats" category for mailing purposes. The impact would be to increase the mailing rate from about 39 cents per book to $1 each. As the program mails out about 4 million books a year now, that would translate to increased costs of about $2.5 million a year. For Tennessee alone, where nearly 2 million books are distributed annually, that would be a nearly $1.2 million increase per year. Read her column here. Meanwhile, The Island Packet on Hilton Head Island in South Carolina is prompting its local community to take up the cause and donate funds to re-initialize the program in Beaufort County there after the local United Way shut it down two months ago due to lack of funding. Read that piece here.
---
Feb. 11:
Dolly Loses Grammy Awards
Dolly on Sunday night lost the Grammy Award for Best Song Written For Motion Picture, Television Or Other Visual Media to Randy Newman, who had written the song "Our Town" for the film Cars. Dolly had been nominated for "Travelin' Thru," her Academy Award-nominated track from the film TransAmerica. For her second nomination of the evening, Best Country Collaboration With Vocals, where she was up with Solomon Burke for "Tomorrow Is Forever," they lost to Bon Jovi and Jennifer Nettles for "Who Says You Can't Go Home." (Look for more coverage in tonight's complete site update.)
---
Feb. 10:
It's Grammy Weekend!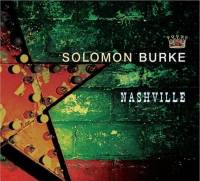 At least one music critic is looking for a Dolly win at Sunday night's Grammy Awards. Orlando Sentinel columnist Jim Abbot on Friday said for Best Country Collaboration with Vocals he wants to see "Tomorrow Is Forever" by Dolly and Solomon Burke take home the statue. He calls Burke's country CD Nashville "an album that deserves to be recognized." Read more here. In related news, several artists took part this week in a performance for the Grammy Foundation Music Preservation Project to restore and preserve vintage country music audio and video performances. Among those on the bill were former Dolly duet partner Porter Wagoner in his first-ever Los Angeles performance and recent duet partner Charlie Pride (who noted Wagoner gave him one of his first breaks by hiring him as an opening act for his concerts with Dolly), and in the crowd was Burke. Read an Associated Press story about the affair here. In addition to the category with Burke, Dolly is up for Best Song for Motion Picture, Television or Other Visual Media on Sunday for her Oscar-nominated tune "Travelin' Thru" from the film TransAmerica.
West Coast Concerts Nearing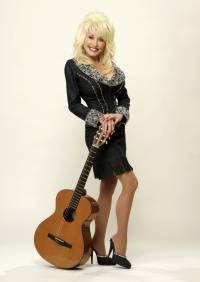 Dolly received a nice little profile in The Desert Entertainer in Palm Desert, Calif., to publicize next Friday's sold-out concert in nearby Indio, Calif. She tells fans what to expect in the show (although those details were already been reported here months ago) and discusses her family, including her thoughts about her parents a few years after their passing. "I know when they're gone, they're gone to God," she said. "I think of them, love them, miss 'em, and thank them for all the good stuff they left me." Read the article here. Of course, Dolly kicks off next week's series of concerts out West on Wednesday in Santa Rosa, followed by Thursday in Santa Ynez and Friday in Indio, all in California, before heading across the state line into Nevada for a show in Primm Valley outside of Las Vegas on Saturday. Only the Nevada date has tickets remaining, and they are available here. Courtesy photo.
Attention U.K. Fans: Get CDs Cheap!




For the site's readers "across the pond," thanks to Stephen for alerting me to a great discount on Dolly's upcoming "2on1" CDs. British music retailer HMV is offering the collections at a special rate of £5.99 with no postage charge for customers in the U.K. Order here: All I Can Do/New Harvest . . . First Gathering, Great Balls of Fire/Dolly, Dolly, Dolly and Burlap & Satin/Real Love. American fans, though, are charged an international shipping fee which would bring the total cost to about $20 U.S., more than it would cost to order them as imports from the American site Amazon.com (by clicking here: All I Can Do/New Harvest . . . First Gathering, Great Balls Of Fire/Dolly, Dolly, Dolly and Burlap & Satin/Real Love).
Vacation Hot Spot
The New Zealand Herald on Friday posted a story profiling Dollywood in its travel section. However, the piece looked a bit familiar and it referred to this year as the 20th season instead of 22nd, so it may be a repeat from a couple of years ago. Take a read here.
---
Feb. 9:
Dolly: I've Recorded 24 Songs For New CD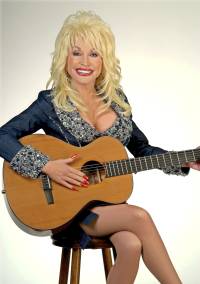 Dolly updates her fans on her upcoming album in a brief interview which appeared online Thursday night from The Press-Enterprise in Riverside, Calif. She notes she has recorded 24 tracks, most of which she wrote, which are being considered for possible inclusion on the album, to be released later this year. She's chosen songs that she has patterned after what is currently being played by radio in the hope that DJs will take a shine to a track or two from the project, she explains. She also says what a compliment it is that nearly all of the shows for her European tour next month have sold out, adding that she hopes her U.S. tour later this year to coincide with the new album has the same response. The story contains a couple of small errors, but it's an entertaining read, probably to promote her sold-out concert next Friday in Indio, Calif., about an hour away from where the newspaper is published. See more of the story here. (Two of her other concerts next week, Wednesday in Santa Rosa, Calif., and Thursday in Santa Ynez, Calif., are sold out, but tickets in the upper level of raised seats remain available here for her Feb. 17 engagement outside of Las Vegas.) Courtesy image.
Grammy Awards Coming Sunday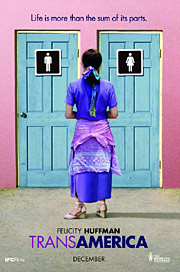 With the possibility just a few days away that Dolly could win her eighth and ninth Grammy Awards, Music City's newspaper is gearing up for the ceremonies, kicking off its coverage on Thursday. In its preview, the paper discussed all nominees with a Nashville connection, including Dolly. About her nod for Best Song for Motion Picture, Television or Other Visual Media, "Travelin' Thru," the paper notes: "This Parton composition was also nominated for an Academy Award, though it lost out to a rap song from the Three 6 Mafia, 'It's Hard Out There For A Pimp.' This situation prompted Nashville journalist Hazel Smith to write, indignantly, 'Frankly, I hope it gets harder.' One of our favorite moments of 2006, for sure, though we would have preferred Dolly won the Oscar." The piece also mentioned her nomination with Solomon Burke for Best Country Collaboration with Vocals on "Tomorrow Is Forever." The 49th Annual Grammy Awards will be presented Sunday at 8 p.m. Eastern on CBS, although the vast majority of trophies (usually including all but one country category) are handed out prior to the televised broadcast. Read more here.
Tickets Still Available For May
Tickets went on sale Thursday morning for Dolly's May 20 benefit concert at Smokies Stadium to support the relocation of her hometown hospital, and sales appeared to be brisk. The "Silver" seats closest to the stage, going for $150 each, quickly dwindled to just a few single-seat tickets a few moments after going on sale and were completely gone within a few hours. The other seats on the stadium field, selling for $75 each, were about half gone by mid-afternoon, and a good number of tickets in the stands, $33 each, were also sold on the first day. Seats remain on sale online via Concerts In The Smokies.com, by phone from Tickets Unlimited at 877-995-9961 and in person at all Tickets Unlimited locations in the Knoxville area.
Chart Updates


Brad Paisley's Time Well Wasted, featuring his No. 1 duet with Dolly, "When I Get Where I'm Going," dips two spots to No. 8 for its 77th week on the Billboard country albums chart, the magazine revealed Thursday in the Feb. 17 charts. The CD loses 13 to No. 56 pop and comprehensive and seven to No. 31 Canadian country. Martina McBride's Timeless, with Dolly on "I Still Miss Someone," falls eight to No. 73 country in its 68th chart week, gaining 14 to No. 29 Canadian country. Kenny Rogers's 21 Number Ones, with "Islands In The Stream," inches down two to No. 38 country in its 55th week. Rhonda Vincent's All American Bluegrass Girl, featuring her Dolly duet, "Heartbreaker's Alibi," remains steady at No. 8 bluegrass in its 37th chart week, while her Ragin' Live, with a cover of "Jolene," re-enters the 15-position chart for an 81st week, coming in at No. 14. Totally Country 6 debuts at No. 1 country, No. 18 pop, with 37,000 units sold, while Rascal Flatts' Me & My Gang remains steady at No. 2 country and falls five to No. 22 pop in its 44th week.
Dolly Makes Allen Weep
Lily Allen, singer-songwriter of the hit "Smile," picks Dolly's "Jolene" as one of the saddest songs of all time. Asked by VH1 to name what she thinks are the five saddest tunes, she listed "Jolene" first, giving it a "heartbreak quotient" of 8 and noting she loves to sing the song in karaoke but it always makes her cry because it reminds her of when her first boyfriend dumped her for another woman. The other tear-jerkers she prefers are "Nothing Compares To You" by Sinead O'Connor (heartbreak quotient of 7), "Cry Me A River" by Ella Fitzgerald (9), "I Will Survive" by Gloria Gaynor (4) and "You Oughta Know" by Alanis Morissette (6). See what she said about them here.
Library Note
Dolly's Imagination Library literacy program in Marshall, Minn., got a mention in Thursday's Marshall Independent as part of a profile on its local sponsoring organization there, the United Way of Southwest Minnesota. It was noted that the program there has enrolled 2,100 children in a little over a year. Read the story here.
---
Feb. 8:
Concert On Sale Thursday, No Gold Tickets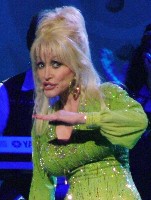 Don't forget that tickets for Dolly's May 20 benefit concert for the new hospital in Sevier County, Tenn., go on sale at 9 a.m. Eastern Thursday online via Concerts In The Smokies.com (although the actual tickets are to be sold through Tickets.com), by phone from Tickets Unlimited at 877-995-9961 and in person at all Tickets Unlimited locations in the Knoxville area (click here for a list). The 7:30 p.m. show at Smokies Stadium in Kodak, Tenn., will serve as a fund-raiser for the Dr. Robert F. Thomas Foundation to assist in the construction of the new Fort Sanders Sevier Medical and Cancer Center in Sevierville. Doors will open for the concert at 6 p.m. the day of the show, and event parking at the stadium will be $5 per car. Although initial reports from the hospital indicated there would be special "gold level" seating, officials with the Thomas Foundation confirmed to Dollymania on Wednesday that the previous reports were in error and no "gold level" seats are being set aside. Instead, they said, the "best seats" will be the "silver level" tickets, offered for $150 each plus service charges. These will be the chairs on the field closest to the stage. Immediately behind them on the field will be the $75 seats, while all seats in the stands will be $33 each. Approximately 8,800 tickets will be offered, they added. The concert was announced nearly two months ago when Dolly revealed she was donating $500,000 from her Dollywood Foundation and Dixie Stampedes to kick off a campaign by the Thomas Foundation to raise $10 million for amenities not included in the new hospital's $90 million price tag. Media reports stated that it was hoped that the concert will raise an additional $500,000 to bring her total support to $1 million, but Foundation officials say there is no specific set goal for the funds they expect the concert to raise. Image of Dolly in concert 15 months ago is copyright © 2005 T. Duane Gordon/Dollymania.net. May not be reproduced without prior written consent.
Reserve March Re-Issues Now




Amazon.com has begun taking orders for import versions of next month's U.K. re-issues of six classic Dolly albums on CD. The records are combined onto three "2on1" discs: All I Can Do/New Harvest . . . First Gathering (from 1976 and 1977, respectively), Great Balls Of Fire/Dolly, Dolly, Dolly (1979/1980) and Burlap & Satin/Real Love (1983/1985). Of these, only Real Love has previously been available on CD but only in very limited quantities in the first few years CDs were made. The discs come out in the U.K. on March 5 to coincide with her European tour, and Amazon is planning to have them available in America as imports the next day. Click on the album titles or the cover images above to place your orders.
---
Feb. 7:
Mandrell DVD Coming To Stores In May


Time-Life has announced the date for the general release of the upcoming DVD The Best of The Barbara Mandrell & Mandrell Sisters Show featuring Dolly. The three-hour, two-disc collection will come out May 1. As was previously reported here, a three-disc, four-and-a-half-hour collection was sold exclusively from Time-Life's website starting in November containing segments from several episodes from the series, although no complete episodes were included. The abbreviated version will be the first one available in stores. Dolly was the Mandrells' first guest when their NBC series premiered in November 1980 and the clips from her episode appear in both versions. Reserve your copy of the DVD here! Thanks, Tony!
Library Happenings In Florida
Dolly's international Imagination Library literacy program is moving further into Florida. Online newspaper Wakulla.com on Tuesday profiled the efforts to bring the program to Wakulla County thanks to the Early Learning Coalition of the Big Bend Region. Read more here.
---
Feb. 6:
Using Dolly To Teach Kids
An elementary school teacher in Hastings, Minn., is teaching music to young public school students using Dolly. Michael Fridgen's work with children in his classes at Pinecrest Elementary School was covered Monday in Minneapolis/St. Paul's Twin Cities Press here. Using grant funds, Fridgen bought iPods for his classroom to teach the fundamentals of music theory to his students, loading the players with music ranging from ABBA to Dolly. Although the story just mentions Dolly, Fridgen tells Dollymania that he uses her songs as examples of virtually every musical concept he teaches because her song structure is "so fundamentally correct," adding: "I don't think even she realizes how similar to Mozart she is." Thanks!
One Library In Trouble, Another Begins
Dolly's Imagination Library chapter in Beaufort County, S.C., has run aground. The Beaufort Gazette reports that the local agency administering it there, the United Way, closed the program in December after two years of operation because of lack of local funding. Although Dolly and her foundation cover the overhead expenses, the actual book purchase and postage costs for the program must be paid by local sponsors. Read more here. In more positive news, the literacy program's expansion into Morgan County, Ind., is profiled in the Martinsville Reporter-Times here.
CD With Dolly Wins Bluegrass Honor
Dolly's close friend Rhonda Vincent was the big winner at Sunday night's 33rd annual Society for the Preservation of Bluegrass Music of America Awards. All American Bluegrass Girl, her CD which contains her current duet with Dolly, "Heartbreaker's Alibi," took home Best Album. Vincent also won Entertainer of the Year, Best Song for the CD's title track, Best Vocal Group with her band The Rage and Best Contemporary Female Vocalist. The Grascals, who served as Dolly's opening act and backing band for her 2004 tour and opened several dates on her 2005 tour, were named Best Bluegrass Band and Best Instrumental Group.
Atkins DVD Coming Out Again
A second DVD with Dolly is hitting stores on Feb. 27, it has been announced. MPI Home Video, the same company releasing the Dolly Parton & Friends two-disc set of six episodes from her 1970s television program that day, will also send to stores a re-issue of the TNN special Chet Atkins: A Life In Music. Originally issued on DVD in 2001, the program features interview and archival footage of Dolly with and speaking about her longtime pal, guitar great Atkins. Reserve your copy here.
---
Feb. 5:
Latest On European Releases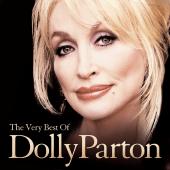 Although there still appear to be no plans for a U.S. release of next month's three "2on1" Dolly re-issues previously reported here, they will show up in at least one other country. Dollymania has learned that the discs -- 1976's All I Can Do paired with 1977's New Harvest . . . First Gathering, 1979's Great Balls Of Fire coupled with 1980's Dolly, Dolly, Dolly and 1983's Burlap & Satin with 1985's Real Love -- have been cleared for release by any SonyBMG division worldwide except the United States. Thus far, though, I have received reports of only one division, Germany's, planning to release them in addition to the March 5 versions coming out in the U.K. The German discs are to come out on March 2. While they won't be released stateside, they should be available almost immediately as imports from many major music retailers in the U.S. While Amazon.com has yet to add order pages for them, they have started accepting orders for an import CD of her new career retrospective compilation, The Very Best Of Dolly Parton, which comes out the same day in the U.K. Reserve your copy of it here! (Scroll down to Jan. 30 news update for the disc's track listing.)
Another Overseas Sell-Out
Dolly's March 9 engagement at the Vestlandshallen in Bergen, Norway, as part of next month's European tour has once again sold out, Ticketmaster's Norwegian arm, Billetservice, reported over the weekend. The concert had previously been listed as sold out, after which a few blocks of previously unavailable seats had been released for sale. Those are now gone.
'Eagle When She Flies'
Dolly's Imagination Library literacy program is flying high, literally. The project is featured this month in the in-flight magazine for Delta Airlines, Sky, teaching a captive audience aboard thousands of planes daily about her efforts to bring the love of reading to children across the U.S. and Canada. Read the profile on the magazine's website here.
CMT Nixes Dolly Night
CMT over the weekend updated its schedule, removing its previously-planned night of Dolly programming next weekend. Saturday had been scheduled to feature five hours of continuous Dolly shows, starting with Rhinestone followed by her episodes of the network's series Crossroads, Stacked and Greatest Moments. However, the revised schedule released Sunday removed those final three shows, leaving just the 8 p.m. Eastern showing of her 1984 film with Sylvester Stallone on the air that evening.
Dolly Diet Gets Notice
"Grazing," the term used to describe the method of eating several very small meals throughout the day instead of the traditional three meals -- and what Dolly says was the cause of her massive weight loss in the mid-1980s and how she has been able to maintain her weight since then -- gets a look in The Free Lance-Star of Fredericksburg, Va., which cites Dolly as one of the practitioners of the art and discusses its pros and cons with experts. Read more here.
---
Feb. 3:
Down On Bluegrass Lists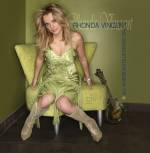 It looks like Dolly and Rhonda Vincent have started to head down the Bluegrass Unlimited chart. In the February issue out this week, their collaboration "Heartbreaker's Alibi" slides five spots to No. 27 for its sixth month on the chart, after a peak in January at No. 22. The CD which contains the song, Vincent's All American Bluegrass Girl, falls four to No. 7 for the month.
Dolly's Library Inspires Jewish Effort
Dolly's Imagination Library program has spawned a similar Jewish-themed literacy project, Jewish literature site J Books reports here. According to the story, a gentleman heard on National Public Radio four years ago about Dolly's program to send free books to children and worked to bring it to western Massachusetts. During that process, he was inspired to establish a similar program for Jewish children's books. PJ Library, a project of the Harold Grinspoon Family Foundation, launched a year ago to send age-appropriate Jewish children's books and CDs to families with children up to 5 years of age every month. Originally just in Massachusetts, the program has expanded to 20 communities in 13 states.
---
Feb. 2:
Little Change On The Charts


Continuing to produce hit singles following its No. 1 Dolly duet "When I Get Where I'm Going," Brad Paisley's CD, Time Well Wasted, keeps selling and selling, slipping just one to No. 6 in the Feb. 10 Billboard country albums chart, its 76th week on the tally, it was announced Thursday. The album falls four to No. 43 pop and comprehensive and three to No. 24 Canadian country. Martina McBride's Timeless, featuring "I Still Miss Someone" with Dolly, inches up two to No. 65 country in its 67th chart week, rising three to No. 43 Canadian country. Kenny Rogers's 21 Number Ones, featuring "Islands In The Stream," gains two to No. 36 country in its 54th week. Rhonda Vincent's All American Bluegrass Girl, with the Dolly collaboration "Heartbreaker's Alibi," loses two to No. 8 bluegrass in its 36th chart week, but her Ragin' Live, with her version of "Jolene," falls off the 15-position list, down from No. 11 the previous week, its 80th. Carrie Underwood's Some Hearts remains steady at No. 1 country, dipping five to No. 14 pop in its 63rd chart week, while Rascal Flatts' Me & My Gang remains steady at No. 2 country and falls four to No. 17 pop in its 43rd week.
Dollywood Potters
Prepping Dollywood for its Festival of Nations this spring and its focus on Ireland, reps of the park were recently on the Emerald Isle getting some pieces from Galway potter Judy Greene, reports The Galway Advertiser. Read about her here.
Last Chance To Catch Dolly-Inspired Texas Show
The Dolly music infused Dolly Would gets noticed as part of Austin's annual FronteraFest theatre festival in The Austin Chronicle this week here, which describes it as "a dance program promoting a philosophy of life based on the wisdom of Dolly Parton." The show has been performed by The Getalong Gang Performance Group at The Blue Theatre three times last week and has one final scheduled show as part of the series, 4 p.m. Sunday.
---
Feb. 1:
Flying Like A 'Byrd' On You Tube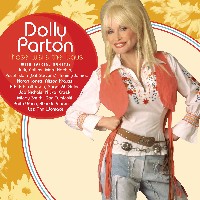 Ever wonder how "Dolly the Producer" is in the studio? Well, thanks to former Byrds member Roger McGuinn, you have a chance to see it. McGuinn, who guested with her on a cover of the Byrds' "Turn, Turn, Turn" for Dolly's Those Were The Days CD, had a camera in tow when he put down his vocals for the project, directed by Dolly in the sound booth. And he recently posted the footage for fans to see on the video sharing site You Tube. Take a look here.
Auction Update
Prices shot up a good bit for Dolly's concert charity auctions Wednesday. In the final hours, two tickets for her sold out Feb. 15 show in Santa Ynez, Calif., went up just a few dollars to end at $327.22, but the second auction -- this one for sold out tickets to her Feb 16 Indio, Calif., performance plus backstage passes to meet her before the show -- jumped more than $1,100 in its final hours to end at $1,825.09. Proceeds from both auctions benefited Sweet Relief, a charity assisting ill, injured or elderly musicians with medical costs.
Don't Try This At Home
Kellie a stalker? Well, American Idol alum Kellie Pickler, who considers Dolly her own personal idol and has tried in vain several times to meet her, happened to drive by Dolly's Nashville office earlier this week, stopped and went right in, essentially trespassing to try and meet Dolly. Unfortunately for her, Dolly wasn't in at the time. Read about the whole incident from GAC here.
In Praise Of Dolly
Author Adriana Trigiani, who has worked as a television scriptwriter for Dolly, had nothing but great things to tell the U.K.'s Metro about her former boss. When asked in an interview if Dolly is funny, she replied that she's one of the funniest people she's ever met and goes into detail about her sense of humor, adding: "She's an angel and a genius. She's brilliantly intelligent, well-read and self-educated. She's a great lady." Read more here.
Live Track Promoted
Although news of the release was first noted here nearly three months ago, Cracker Barrel this week began promoting its Grand Ole Opry "Live Classics" CD series, which contains a Dolly track. A PR firm issued a press release for the chain about the five discs which are for sale in the restaurants (and online here), causing the story to be picked up by other media, including The Tennessean here. Dolly's contribution is a mid-1970s live version of "Jolene" on the Great Ladies of the Opry installment of the series. (Although the press release notes the recordings in the series come from the "era" of the Opry's heyday of the 1960s, which caused The Tennessean to say all of the performances were from the '60s, when some -- such as Dolly's -- are from the '70s.)
Dollywood Profiled
Dollywood received a nice profile this week from Business Tennessee magazine, available online here. In the story, one amusement park expert is quoted saying the park is doing so well that it wouldn't surprise him if in the near future it invests in a huge expansion, with perhaps a mega-ride addition in the $100 million range. Currently, its most expensive ride ever, the $17.5 million Mystery Mine roller coaster, is under construction.
Library News
The Tennessean on Wednesday offered an update on the local chapter of Dolly's international Imagination Library literacy program in Spring Hill, noting that the effort there has surpassed 1,000 children participating. Read more here.
---