---
www.dollymania.net News March 2001
---

March 30:
Movin' On Up
Little Sparrow inches up a notch on the country album chart according to the April 7 numbers released Thursday, which place it at No. 20 in its ninth week. On the pop album chart, it falls 11 places to No. 177, while on the independent albums chart it drops three spots to No. 11. The Grammy-winning The Grass Is Blue marks its 33rd week on the chart, dropping four places to No. 75, while the Sweet November soundtrack, featuring the amazing Dolly and Paula Cole song "Heart Door," falls another 34 spots to No. 151. The numbers suggest Sparrow has sold about 76,000 copies in its first nine weeks of release.
Aussie Austin Keeps The News Coming
The Tennessean on Thursday had a great interview with Australian country star Sherrie Austin, which mentions Austin's authorship of the upcoming Dolly and Hal Ketchum duet "The Lucky Ones" on his CD Lucky Man (to be released May 8; reserve your copy here!). The article also features a discussion of Austin's wonderful cover of Dolly's classic "Jolene" on her current album, Followin' a Feeling. Read the story here.
The Cows Have It
Chico State University in California last week announced the cloning of three calves named after The Dixie Chicks (Natalie, Emily and Martie, respectively). But remember, the first animal cloned by humans was the sheep Dolly, named by her creators in honor of Miss Parton!
Queen Of All Media
USA Today reported this week that the WB hit Buffy the Vampire Slayer will premiere on FOX Kids Network, likely in February 2002, as an ainimated series. Wonder why I'm reporting that? Well, one of Dolly's production companies, Sandollar, makes the WB television show and produced the film upon which it was based. No word on whether one of her companies will be involved in the new cartoon.
---
March 28:
Together Again
Country.com reported Tuesday that bluegrass pioneer Ralph Stanley last week completed recording his upcoming duet album, Clinch Mountain Sweethearts, which will include a tune with Miss Dolly. Look in stores in late spring or early summer for the CD, the story noted, which also includes duets with Joan Baez, Iris DeMent, Chely Wright, Jeannie Seely, Maria Muldaur, Gillian Welch, Pam Tillis, Gail Davies, Sara Evans, Valerie Smith, Lucinda Williams and Melba Montgomery.
Lend A Helping Hand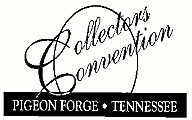 Organizers of the annual Dolly Collectors Convention are seeking volunteers to assist in the festivities to be held during Dollywood's opening weekend. Those who raise their hands will be asked to help pass out flyers about the convention at Dolly's Parade on Friday evening and to work the spotlight for the evening's entertainment. To throw your hat into the ring, e-mail them here. Volunteers should stop by the convention center between 3 and 5 p.m. Friday to pick up fliers to pass out. (Organizers will be leaving the hall promptly at 5 p.m. to watch the parade.) The convention will be from 9 p.m. until 11 p.m. April 6 at the Smoky Shadows Convention Center in Pigeon Forge, Tenn. For more information, call the convention hotline at 1-888-780-9208 or email DPConvntn@aol.com. This event is in no way affliated with Dolly Parton, Dollywood or Dolly Parton Enterprises. Thanks, Jeff!
'I'm The Queen Of The Tabloids! . . . I Always Wanted To Be Queen Of Something!'
Dolly get a great, nearly-quarter-page photo on the quotes page of the April 10 issue of gay news-bi-weekly The Advocate citing a comment from the March issue of Interview magazine. Speaking of the tabloids, she says: "They had three different stories about me last year. One was I was having an affair with a 15-year-old boy. Then another one said I was having a lesbian affair with my friend. Then another one said my husband and I were having a baby after all these years. I just get a kick out of the fact that at my age I'm getting around so much."
'Driving' For A Hit
Sherrie Austin's Followin' a Feeling and its cover of Dolly's classic "Jolene" get a big thumbs up from the Associated Press this week. In a review by AP writer Tom Garner on Monday, he noted the CD "is rich in her country roots and a fitting showcase for her vocal diversity." He also pointed to the CD's first single, "Jolene," saying it "has the drive and studio wizardry" to be a hit for Austin as well. The CD appears to be doing well, as it is in CDNow's Top 10 best-selling country albums.
Get Your Tickets Now
Tickets go on sale at 8 a.m. Eastern today (Wednesday) for Dolly's second annual Christmas concerts at the park to benefit the Dollywood Foundation. The "Tennessee Mountain Christmas" performances will be 7 p.m. Dec. 14 and 2 p.m. and 7 p.m. Dec. 15. $15 from each ticket (which run $35-$75 each) constitute a tax-deductible gift to The Dollywood Foundation. Although a phone number for ordering tickets has not been posted on the Dollywood web site, the park's main information number is 1-865-428-9488. (You might also try the numbers which were noted last year for these ticket sales: 1-865-428-9620 and 1-865-428-9630.) For more information, click here.
---
March 26:
Soaring Over The Airwaves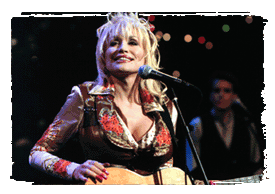 Dolly was reportedly as amazing as ever on PBS' Austin City Limits Saturday night. Dolymania reader Chris called the show "perfect," while Debbie said the show offered "a very special treat." Dolly opened up with "Train, Train," ending the song with a little bit of "Mule Skinner Blues." Dressed in a brown leather Western outfit, she danced around as the song played, strumming along on her miniature guitar as the band Nickel Creek played behind her. Other tunes included "Little Sparrow," "Shine," "I Don't Believe You've Met My Baby," "A Tender Lie," and "Mountain Angel," during which she asked the crowd to help out with their own wailing, mournful sounds. She joked, "If I was back home, that would have scared the hell out of me!" Debbie said the live performance of the song sends chills down one's spine. She closed with "Coat of Many Colors" and a high-tempo bluegrass rendition of "I Will Always Love You" which Chris says was "flawless." After a much-deserved standing ovation, Dolly left the stage doing her Tennessee flat-foot dance, and Nickel Creek performed for the final 20 minutes. Debbie has a few stills caught from the show which you may view here. Thanks, Debbie and Chris! (For those of us in Mississippi, the episode will air at 10 p.m. Central time April 7 on Mississippi ETV.) Image at left courtesy Austin City Limits.
Still Reigning In Britain
Little Sparrow continues to reign the British country charts, recording its seventh week at No. 1 on the country album charts. On the pop side, the CD slips down nine spots to No. 70, while it moves up four places on the independent album chart to No. 14. Her BMG/RCA compilation CD Gold – The Hits Collection continues to be the only other country CD on the pop top 75, moving up six notches to No. 51. On the Canadian charts' April 1 edition, Sparrow drops 14 places to No. 48 in its seventh week on the country album charts up there.
Stop The Presses!
Craig Havighurst has a great interview with Dolly in Sunday's The Tennessean. Included are some frank comments about her music and even a timeline of her career. Read it here.
---
March 23:
Charts Update
Little Sparrow is still doing well on the charts, according to the March 31 numbers released Thursday by Billboard, although it once again drops a few places. On the country albums chart, it falls three spots to No. 21, while on the pop albums chart, it skips down 17 slots to No. 166. It has spent eight weeks on both charts. The story is different, however, on the independent albums chart, where the CD inches up one place to No. 8 for its eighth week there. It falls back off the top 20 Internet sales chart, down from the No. 20 position it held in its fifth week. Chart figures suggest it has sold about 74,000 copies in its first eight weeks of release. The Grammy-winning The Grass Is Blue marks an impressive 32nd week on the chart, dropping six places to No. 71, while the Sweet November soundtrack, with the Dolly and Paula Cole number "Heart Door," falls another 19 spots to No. 117.
Still In The News
Some press releases must have gone out Wednesday about Dolly's upcoming induction into the National Academy of Popular Music/Songwriters Hall of Fame at a June 14 ceremony at the Sheraton Hotel and Towers in New York, because it was all over the place Thursday. The Los Angeles Times, Austin American-Statesman and Country.com all carried stories on the ceremony, which will also see Willie Nelson, Diane Warren and Paul Williams go into the Hall of Fame along with special awards given to Billy Joel and Gloria and Emilio Estefan. (Of course, this news was originally reported on Dollymania and in other media outlets back in early February.) Also making news this week was an article in Rolling Stone about the May 8 Songcatcher soundtrack release, which will include the new Dolly tune "When Love Is New," first reported by Dollymania in early January.
---
March 22:
No. 1 With A Little Help From Dolly
Michael Creed, operator of Dollypart'ners UK, a British Dolly newsletter, passed along a little information from her recent appearances overseas. Dolly's spot on So! Graham Norton Show gave it the top ratings of the week for Channel 4 (a first for that series), and her stop by Parkinson gave that show the No. 9 ratings for the week on BBC1. Of course, Little Sparrow has been No. 1 on the British country albums charts for six weeks now, and that CD and a BMG/RCA compilation album of her songs have been the only two country releases on the U.K. top 75 pop albums chart for several weeks as well! Thanks, Michael!
Multicultural Dolly
Dolly's eclectic recordings got a plug in Tuesday's New York Daily News. In an article about guitar great Bill Frisell's upcoming multicultural CD Blues Dream, he talked about Dolly when asked what influenced the new blues-jazz-heavy metal-country-rock album. "I've been trying to find connections," he told the newspaper. "When you look deeply into the music, all of the divisions – of style, race, the name it's been given, the section of the record store it goes in – all these things start to disappear. I'm looking for that. Like the Ladysmith Black Mambazo record where Dolly Parton sings with them on Bob Dylan's 'Knockin' on Heaven's Door,' and it all fits together perfectly." The South African band, which appeared on Dolly's Treasures in 1996, asked her to be on their CD Heavenly the following year. On the record, she sings lead on an amazing reggae version of "Knockin' On Heaven's Door." If you don't have it, you need this CD! (Just click on the CD title to order.)
So How Much Do You Say That Dolly Wig Costs?
I'm told that The Price Is Right gave Dollywood some airtime on Wednesday. One contestant played the "Make Your Move" game and won a trip to Dolly's theme park in Tennessee. A video segment aired during the show which captured the sights at the park. Thanks, Michael!
We'll Have To Wait Just A Little Longer
Bad news for Dolly fans in Mississippi. I've learned that our statewide public television network, Mississippi Educational Television, will not be airing Dolly's Austin City Limits episode until April 7 (10 p.m. Central), with a repeat scheduled for 1 a.m. April 8. Phyllis Allen with ETV audience services tells me that the network's fundraising Festival pledge drive programming earlier this month caused them to pre-empt Austin City Limits for two weeks, meaning the episode with Jewel will air here Saturday and Garth Brooks March 31. Most PBS affiliates outside of Mississippi, though, will air the Dolly episode March 24. Anyone outside of the state who is willing to e-mail me a recap of the show after it airs, please do so and I'll pass it along to the readers at Dollymania. Thanks!
---
March 21:
A Show To Remember
Dolly's appearance on the PBS series Austin City Limits this weekend makes the Music Guide of TV Guide for next week's issue. Complete with a photo of Dolly in concert, reviewer Fred Mitchell notes: "Here it comes again, you say: Another artist goes back to her roots. But this isn't just any artist, it's Dolly Parton, whose rediscovery of bluegrass in recent years reinvigorated her music. This remarkable acoustic set will do the same for your spirit. Parton delivers a soulful rendition of the title cut from her Little Sparrow CD, a memorable country-waltz version of 'I Will Always Love You' and a sprightly take of 'Train, Train' from her Grammy-winning CD The Grass Is Blue. And when Dolly exits the stage, great bluegrass remains: Nickel Creek . . . just two more reasons why it's time to root for roots." The concert will air on most PBS stations Saturday night, but please check local listings for air times.
She Had To Impress Dolly And Mom
An Associated Press story yesterday (Tuesday) talked up Sherrie Austin's cover of "Jolene" on her new CD, Followin' a Feeling, released that morning. In it, Austin says she's sung the song for half of her life but it took 15 years and three albums to cut it. "I was too chicken to cover a song like that," the 30-year-old told the AP. "A classic song like `Jolene,' you can treat like a precious antique and you don't touch it or you can find a way to do it for a new audience. In the last four years out on the road playing every honky-tonk and festival and fair, I had to find a way to do `Jolene' that would get people up on their feet. You want to stay true to the song but there's no point in doing a cover unless you can put your own spin on it. There's two people in the world I would never want to upset: that is my mother and Dolly Parton. Mum is my toughest critic and she was very happy with my version of `Jolene.' She said, `It's not Dolly, but it's very good."' The full article is available here.
'Catch' The Song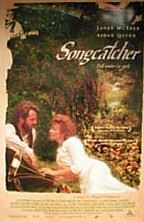 You can now advance order your copy of the Songcatcher soundtrack, to be released by Vanguard Records on May 8. Of course, Dollymania was the first anywhere to report the release information on the CD and the first Dolly site to report that the soundtrack to the award-winning independent film would feature Dolly performing her new original "When Love Is New," which I have learned plays over the closing credits in the film. Reserve your copy of the CD (which also features Patty Loveless, Roseanne Cash, Gillian Welch, Sara Evans, Emmylou Harris, Allison Moorer, Deana Carter, Maria McKee, Iris DeMent, Julie Miller and Hazel Dickens) here.
---
March 20:
They Got Something To Say About It
A recent critique of the NARAS list of the 365 greatest songs of the century had a few things to say about Dolly's lack of prominence on the list. The article, which appeared on the gay-interest site gay.com, notes: "A few noticeable problems with the list, Whitney Houston's version of the Dolly Parton classic, 'I Will Always Love You,' overshadows the buxom goddess' '9 to 5,' which joins Barbra Streisand's 'The Way We Were' at the bottom of the pile." As for "9 to 5" being down at No. 299, they shouted: "Ill treatment for one of the greatest singer-songwriters of all time, I mean she penned 'I Will Always Love You,' which brought Whitney in at No. 108." The full article is here. Thanks, Brandon!
---
March 19:
Sixth Week At No. 1
Little Sparrow spends its sixth week at No. 1 on the British country albums charts in its eighth chart week overseas, it was announced Sunday. On the pop charts, however, it falls nine spots to No. 61 in its fifth week there, and down six spots to No. 18 on the independent album charts. RCA/BMG's compilation CD Gold – The Hits Collection falls 10 places on the pop side to No. 57 in its fourth week as the only other country CD on the U.K. top 75 pop albums chart. On the Canadian country album charts, Sparrow jumps up 11 spots to No. 34.
Dolly Get 'Em Hoppin'
London's The Mirror reported Friday that Dolly had a role in the British Comic Relief benefit. Several celebrities were held captive in a Big Brother style house for a week, which helped raise 500,000 pounds for charity. As their week drew to a close, the cast had to participate in a Wild West party, but although they were dressed in cowboy costumes, they just couldn't get into the mood until producers began pumping Dolly songs into the studio.
Get Your Copy
Be sure and get your copy of Sherrie Austin's "Jolene" cover, which appears on her new CD, Followin' a Feeling, to be released Tuesday!
New Sections Are Ready
Debuting this week are the Dolly's Pals page (Dollymania's new pen-pal page) and the Fan Antics page (for photos of fans with Dolly, as Dolly, or with their collections). To submit yours, just go to the pages and click on the link to e-mail them!
---
March 16:
A 'Beautiful Collection'
The Silicon Valley Metro on Thursday gave Little Sparrow more praise, with reviewer Sarah Quelland writing that Dolly "offers a beautiful collection of simple-sounding acoustic songs full of heartbreak and harmony." She adds that Dolly's originals are amazing, while she takes all of the cover songs on the CD and makes them "her own." Read the full review here.
Turning The Masses On To Bluegrass
The Cleveland Plain Dealer's Chuck Yarborough gave Sparrow a note in Friday's paper, predicting that the popularity of the CD may spur some fans newly-acquainted with bluegrass to get additional education in the music by attending the city's Indoor Bluegrass Festival this weekend.
Would've Come In Handy Had She Needed A Pardon
I'm told that the book Bill and Hillary – The Marriage mentions Dolly. The book claims while in Arkansas in the '70s, Bill Clinton hung a life-sized pin-up of Dolly on the door of his private bathroom. Thanks, Annelies!
---
March 16:
Chart Update
In its seventh week on the charts, Little Sparrow is still riding high, although it is down two spots to No. 17 on the country album charts and falls 20 places on the pop charts to No. 149, according to figures released Thursday by Billboard. (Chart positions suggest it has sold about 72,000 copies in its first seven weeks.) The CD inches down one notch on the Internet sales chart to No. 20 and three places on the independent albums chart to No. 9. The Grass is Blue, now in its 31st chart week, drops 14 spots to No. 65 on the country albums charts, and the Sweet November soundtrack, which features Dolly with Paula Cole on "Heart Door," drops a dozen places to No. 86 in its fifth week on the chart.
Review: 'Timeless,' 'Stunning,' 'Rich'
The upcoming issue of Country Music Magazine will include a great review of Sparrow. Reviewer Holly George-Warren gives the collection four-and-a-half out of five stars. She notes the CD is "stunning," "timeless," "a rich acoustic tapestry of evocative arrangements and eclectic material." She comments that it "has so much hillbilly soul it hurts." Likening it to her turn on television as a star who returns to her roots, she notes that Sparrow is "the real Smoky Mountain Christmas, 365 days a year." "You can go home again," she concludes. "Maybe Parton never really left." The issue also includes a photo of Dolly at her CD-signing at Tower Records in New York and a mention of her as one of the most beloved country artists in Europe!Thanks!
More Mae West News
I'm told that country music radio journalist Al Winter reported Thursday that he had obtained a few additional details about Dolly's likely turn as Mae West in an ABC telefilm. He reported that this would be a major production, with Dolly serving as executive producer. In addition, he reported that Columbia Tristar is heading up the script writing team, which he said will include Janet Roach, who won a British Academy Award (and was nominated for an Oscar) for co-writing the 1985 film Prizzi's Honor. Thanks, Sheena!
A Few Heads Turned
I'm told Dolly had a few notes given about her on TV in the last week. Craig Kilborne on The Late Show talked about the plan for her to play Mae West in an upcoming film and joked that she was getting older. He said he saw her walking down the street, and it looked like she was walking two poodles. A new commercial for Late Night With David Letterman also shows her as one of the top stars the show draws. Thanks, Michael!
Retread Pays Off
Fueled by airplay of the video for her cover of Dolly's "Jolene," Sherrie Austin's Followin' a Feeling, to be released Tuesday, debuted on CDNow's country album sales chart Thursday at No. 24. Go Sherrie!
Feedback
I've been contacted in recent weeks by Dollymania readers who wish to see me add a couple of things to the site. The first would be a gallery to which fans would submit photos of themselves with Dolly, with their collections or even as Dolly. The second would be a pen-pals section where readers who wish to interact with other Dolly fans may post a little information on themselves with their e-mail addresses. If you'd like to participate in either section, please let me know here.
Polling Places Are Open
After switching servers, StarPages.net is back up and running, so you are free to go cast your votes for Dollymania, the highest voter-rated Dolly site on their system at six stars. (Basically, you have to double your vote total for each star, and the closest to Dollymania is just four stars.) A heartfelt thank you to everyone who has voted in the past, and another thank you for those who will vote in the future. Cast your vote here!
---
March 12:
Why Don't Ya Come Up And See Me Sometime?
Michael Fleming of Variety reported Tuesday that ABC is in development of a film about the life of Mae West with Dolly in the lead role. The story was picked up by the Reuters news agency and made it into many online newspapers throughout the day. In his story, Fleming noted that while commercial feature bio pics have often failed, those on television have garnered very high ratings, among other pluses. "The appeal is that the films can be done comparatively cheaply and quickly, and often draw marquee talent. ABC's courtship of Parton is an example," he wrote. In related news, my friend Sheena tells me their local radio station's country news from Nashville by Al Winter reported that the film will most likely air around November sweeps time this year. Thanks, Sheena! Of course, while Dolly has long said she would love to play the legendary screen diva, regular readers of Dollymania know it was the Philadelphia Inquirer in January which first broke the news that she had actually been cast in the role but didn't identify for which network the film would be shot.
---
March 12:
Still The Top In Britian
Little Sparrow marked its fifth week at No.1 on the U.K. country album charts over the weekend, while also falling nine places on the pop charts to No. 47. The CD also dropped four spots on the independent albums chart to No. 12, as The Grass is Blue fell off the country album charts. Also on the pop charts, her compilation CD Gold – The Hits Collection fell 17 notches to No. 52. On the Canadian country album charts, Sparrow falls five spots to No. 45.
In Court
The Knoxville News-Sentinel reported in its lead story Sunday that a legal battle has pitted Dolly and eight of her siblings against their other brother and sister over who will manage their 77-year-old mother's financial dealings. Out of respect for the family, Dollymania will not list the details, but you may read the newspaper's account here.
'Sparrow' Is 'Timeless'
The St. Petersburg (Fla.) Times on Sunday offered an opinion on Dolly's Little Sparrow, with reviewer Peter A. Couture writing: "Let us now praise Dolly Parton . . . Parton has eclectic tastes and – unlike the current flavors of the month on country radio – she doesn't confuse arena rock with country music." He adds that the CD features a "timeless quality that wouldn't be out of place on the soundtrack to the Coen Brothers' latest work of quirky Americana" (O, Brother Where Art Thou?). Read the full review here.
Additional Praise
The CD also got a mention at the end of a New York Times article Sunday on the new crop of women in country music. Writer Peter Applebombe lamented Dolly's lack of appearances on country radio (saying they consider her "country emeritus") but called both Sparrow and The Grass is Blue "true gems." He notes her version of "I Get a Kick Out of You" is "an exuberant bluegrass turn" and that Nashville should have as much room for that song as it does for today's country pop hits. The full article is available here.
Different Address, New Award
First, wanted to let you all know that I had an incorrect link for the site "Dolly.com" that opened in January (as the URL isn't actually "Dolly.com"). The site is located at www.homestead.com/dollyrpdean/main.html, and the address has been changed on the links page. And secondly, I want to thank Dolly.com Webmistress Kayla for giving Dollymania her first "Dolly Site Of The Week" Award on her site! Thanks!
Fashion Emergency
I'm told the March 13 issue of Star includes a full-body shot of Dolly at the Grammy Awards, although the fashion "experts" in the article trash her outfit. But don't feel bad for Dolly, as she wasn't the only one with a bad critique. They basically hated everyone's clothes from Faith Hill to Toni Braxton, with the only one getting rave reviews being Lee Ann Womack. Thanks, Mike!
---
March 10:
Get Your Bags Packed For DollyCon!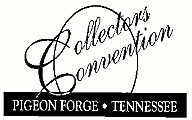 Everyone planning to attend Dollywood's opening ceremonies this year get ready for the 2001 Dolly Collectors' Convention! Dates and times for the event were announced Thursday. It will be held from 9 p.m. until 11 p.m. at the Smoky Shadows Convention Center in Pigeon Forge, Tenn. Numerous vendors will have memorabilia available for sale, there will be an "entertainment tribute" to Dolly, and everyone has a chance at Dolly prizes trying their brainpower out at Dolly Trivia. Due to growth in the mailing list for the event, individual invitations will not be mailed out, so organizers have asked the Dolly fan sites, including Dollymania, to publicize the event. For more information, call the convention hotline at 1-888-780-9208 or email DPConvntn@aol.com. This event is in no way affliated with Dolly Parton, Dollywood or Dolly Parton Enterprises. Thanks, Jeff!
Dolly Poetry
USA Today each weekday publishes a reader-written haiku about a celebrity, and Friday it was Dolly's turn. The winner of the contest, in which entries are submitted online, was Mark Dyrud of Talent, Ore., with this poem: "So precious your lilt, songbird of the country, yet a city boy's dream."
On The Air
Jennifer at Sugar Hill Records informs me that Dolly was just added to the playlist at KYCY, the top country radio station in the San Francisco market! Thanks, Jennifer!
---
March 9:
'Good Golly! We Want Dolly!'
The Business Wire late Wednesday reported that the Cincinnati City Council that day unanimously passed a resolution officially inviting Dolly to serve as "the Queen of the 25th Anniversary Oktoberfest-Zinzinnati" and to lead the World's Largest Chicken Dance and Kazoo Band on historic Fountain Square at 4 p.m. Saturday, Sept. 15. Approximately 30,000 on kazoo annually participate in the World's Largest Chicken Dance and Kazoo Band. Radio station WLW ("The Big One") and the Greater Cincinnati Chamber of Commerce launched the campaign, "Good Golly! We Want Dolly!," to bring Dolly to the nation's largest Octoberfest, which attracts about half a million attendees. Fans in the area are encouraged to visit the station's Web site here and click on "Hello, Dolly!" to write personal pleas to bring her to the event. Thanks, fellow Jacksonian Hartman, for pointing this out! The Cincinnati Business Courier on Thursday carried a brief on the story which may be read here.
Still Riding High
Little Sparrow is still holding its own on the Billboard charts. In its sixth week on the charts, the March 17 edition, released Thursday, sees it inch up four spots on the pop album chart to No. 129 and hold steady on the country album chart at No. 15 as well as on the independent album chart at No. 6. It re-enters the Internet sales chart at No. 19, as The Grass is Blue moves up three spots on the country album chart to No. 51 for its 30th chart week, and the Sweet November soundtrack, which features the Paula Cole and Dolly performance of "Heart Door," fall 20 places on the pop album charts to No. 86 for its fourth week on the chart. Based on chart performance, Little Sparrow has sold about 64,000 units in its first six weeks of release.
On Stage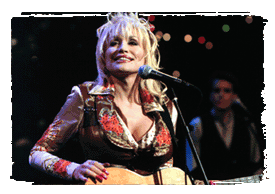 The Austin City Limits Web site (here) recently released the first photo of Dolly's appearance on the PBS concert series, set to air March 24. (Local air times vary; so check local listings.) The site also congratulates her on her recent Grammy win.
In The Big Leagues
A new list released Wednesday by the RIAA, National Endowment for the Arts, AOL@School and Scholastic Inc. ranked the 365 top songs of the 20th century, and Dolly gets two nods. First, Whitney Houston's megahit cover of the Dolly original "I Will Always Love You" comes in at No. 108, while another Dolly original (this time performed by Dolly herself), "9 to 5," makes it at No. 299. Judy Garland's classic "Over The Rainbow" is No. 1. The full list is accessible on CNN Online here. Thanks, Patrick!
Still Making Waves


Dolly got a mention in Thursday's Arkansas Democrat-Gazette, in which columnist Ellis Winder commented on the recent resurgence of country music in the forms of albums re-issued on CD. Among his dozen "essential" country re-issues, Dolly's 1971 Coat of Many Colors!
Big 'Names'
The Toronto Sun's columnist Bill Brioux on Thursday presented a column offering his 10 reasons why Bette Midler's sitcom failed on CBS. One of the reasons was: "BIG NAME NO SHOW: Bette's guest list quickly went from A-list (Danny DeVito, Oprah Winfrey and Dolly Parton) to B-list (Fred Willard, Jon Lovitz and Tim Curry). More bad news for Charles Nelson Reilly and Nipsey Russell." The full list is here.
Sent To Radio
Maybe the song's too much for her, but Aussie singer Sherrie Austin's cover of "Jolene" was shipped to radio stations this week, at about the same time she collapsed on stage due to vertigo caused by an inner ear infection. Call your local stations and make this great cut a hit again! The CD containing the song, Followin' a Feeling, is due in stores March 20.
---
March 7:
More Legal Troubles
The Associated Press reported late Tuesday that the National Academy of Recording Arts and Sciences (The Grammy Awards) filed a lawsuit that afternoon against music sharing service Napster alleging copyright infringement via the posting of live performances from the February awards show on the Internet. Among the titles the NARAS claims in the lawsuit that it owns and will not allow free distribution of: Dolly's live performance of "Travelin' Prayer."
In a Time Slot of Its Own
According to the New York Daily News on Tuesday, New York radio station WFUV 90.7 FM that afternoon featured songs from Little Sparrow in a special noon program.
'Bette' No More
Very reminiscent of Dolly's mid-80s variety show, Bette Midler's attempt to merge music and a sitcom comes to an end tonight (Wednesday). CBS on Tuesday announced that tonight's episode will be the last original of her series Bette to air on the network. Much like Dolly's show, Bette had great ratings for its first few weeks, but then fell to near the bottom of the Nielsens. The show featured several celebrity appearances, including an October episode filled with Dolly. It has not been announced whether the network will air any repeats of Bette, so we'll have to wait and see if the Dolly installment will be back on TV.
In Good Company


Although it's probably a little late in the year to try and get this from any store, I just learned that late last year a 2001 calendar, Andy Warhol – Divas was issued featuring the late artist's portraits of some of entertainment's top ladies, including Dolly (see portrait above). Grand dame Judy Garland graces the cover, and others in its pages are Aretha Franklin, Jerry Hall, Jane Fonda, Liza Minelli, Debbie Harry, Grace Jones, Margaret Hamilton, Joan Collins and Carolina Herrera.
See It Again
For those of you who missed Dolly's amazing performance of "Shine" on David Letterman in January, catch the repeat on CBS tonight (Wednesday). Also, if you didn't see June 1999's Century of Country: The 70s – Country Crosses Over, which focuses about a quarter of the episode on Dolly, "country music's first superstar," it will air again on April 4 at 10 p.m. Eastern on TNN.
---
March 5:
Still Reigning in Britain
Little Sparrow spends a fourth week atop the British country albums chart this week, while The Grass is Blue creeps up two spots to No. 18 for its 20th week on the chart across the pond. Sparrow falls four places on the independent album chart to No. 8 and eight slots on the pop album charts to No. 38. The only other country CD on the pop album charts, once again, is Dolly's new compilation CD, Gold – The Hits Collection, which drops a dozen places to No. 35. In Canada charts, she falls 10 spots to No. 40 for her fourth week on their country album charts.
'Jolene' Getting Press
Detroit brother-sister duo the White Stripes has been making a little noise in the press with their male-performed version of "Jolene." The Los Angeles Times on Saturday reviewed a concert the pair had there and noted vocalist Jack White's "folky, non-gender-reversed take on 'Jolene,' Dolly Parton's classic plea to a romantic rival, practically bled with desperation."
A Little Bit of Dolly On My Screen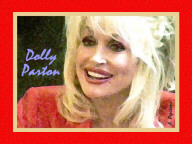 Anthony, who was kind enough to provide photos of Dolly's CD signing appearance in New York (see here), has also agreed to make available to Dollymania readers a "digital painting" version of one of those shots that you may download and use as computer wallpaper, screensaver, etc. Click here to view the full-sized photo; then right-click on it to save to your computer. Thanks, Anthony!
Hand It Over!
I'm also told that a great shot of Dolly presenting the Best Country Album Grammy to Faith Hill is in the March 12 issue of US Weekly magazine. Thanks, Michael!
---
March 3:
More Grammy Praise
The Augusta Chronicle on Friday ran a great story on how Dolly and Faith Hill "made Music City U.S.A. proud" with their Grammy performances. Columnist Don Rhodes recalled both ladies' representation of "the country fairy tale of small-town girl making it big with the right breaks." He also mentioned Dolly's win for Best Bluegrass album and the "glowing" reviews Little Sparrow has received. The full story is here.
Another Mention
Nearly six months after it was announced, country.com on Friday noted in its news section that Dolly is scheduled to perform at the April 28 MerleFest in Wilkesboro, N.C. (The story was confirmed by organizers in September of last year. The first Web report of her performance – other than on the festival's own official Web site – was on Dollymania on Sept. 11.)
Yet Another Mention
I'm also told that Dolly has a wonderful article in next week's Country Weekly magazine!
---
March 2:
Still Flying On The Charts
Billboard released its March 10 charts on Thursday, and Dolly's still up there. Little Sparrow drops another spot on the country album charts to No. 15 and 23 slots on the pop charts to No. 133 for its fifth week of sales. It again falls off the Internet sales chart and is down two spots on the independent label chart at No. 6. Based on chart performance, I estimate it sold about 55,000 copies in its first five weeks (it's entered its sixth week of sales on Tuesday). Getting a post-Grammy boost, The Grass is Blue shoots up nine notches on the country album charts to No. 54. The Sweet November soundtrack, which features the Paula Cole and Dolly performance of "Heart Door," jumps up 26 places on the pop album charts to No. 66 for its third week on the chart.
The Female Elvis, 'Everywoman'
London's The Times on Friday gives readers a double Dolly treasure – a lyrical review of both Little Sparrow and her new RCA compilation CD, Gold – Greatest Hits. Barbara Ellen's wonderful review calls Dolly the female crossover equivalent of Elvis Presley and champions her songwriting and superior versions of both her own songs and covers she performs of others'. About Sparrow, she notes it is: "a well-paced, heartfelt collection of new songs and old cover versions, which embrace the ancient country arts of storytelling, but give them little modern twists in the tail . . . For all her promiscuous embrace of many musical genres over the years, this is clearly the music which makes Parton's heart thump the hardest." As for Gold, she lauds Dolly's "Jolene," pristine telling of "I Will Always Love You" and her "beautiful" cover of Elvis' hit "In The Ghetto." Along the way, she points out that Dolly has the kind of superstardom anyone in the business would envy – a career longevity surpassed by almost no one and a diversification few have attained (singer-songwriter, actress, businesswoman, even her own theme park; "not even Madonna has her own theme park," she proclaims). To read the full review, click here.
More Dolly In London
While we're on the Brits, let's not leave so soon. Dollymania reader Sam Warren of New York passed along a recap of Dolly's recent appearance on The So . . . Graham Norton Show across the pond, courtesy of a friend who caught it there. (If you want to learn more about Norton, he's featured in the current issue of The Advocate.) The very campy and out host apparently almost never has guests perform, but Dolly appeared on stage coming out of a giant wedding cake to sing "Marry Me." As most U.S. talk shows do, the second guest of the evening wasn't a very big star, to put most of the show's focus on Dolly. Known for surfing the Internet for things to use on his show (the host even contacted Dollymania about lending some Dolly items, but we unfortunately couldn't finalize the details in time for the filming), he found a Dolly impersonator and called her up. He told her he had a friend who wanted some advice on sounding more like Dolly. So Dolly actually got on the phone, and the woman told her she didn't really sound like Dolly and that she should work on the accent. They even called a Kenny Rogers impersonator and had him and the pseudo-Dolly duet on "Islands in the Stream." A group from South London also line-danced to "Salt in My Tears." Sounds like us in the States missed a larger-than-life hour of televison! Thanks a million, Sam!
Git That Dolly Git-ar
Sonicenet reports that the Grand Old Opry Trust will through August be auctioning one autographed Ryman Limited Edition Acoutic Guitar (or, as Dolly likes to call them, "git-ar") each month on ebay to benefit the trust. The guitars were handcrafted from the original Ryman Auditorium church pews from the late 19th century. The final auction in August will be the Grand Old Opry 75th Anniversary Guitar, signed by Opry members including Dolly, Loretta Lynn, Steve Wariner, Garth Brooks, Lorrie Morgan and others.
Catch A Classic


CDNow has finally gotten the BMG European release Jolene/My Tennessee Mountain Home in stock. The CD features both full classic Dolly albums. While Jolene was released in the U.S. on BMG's Buddha label, this is the first time 1973's My Tennessee Mountain Home, one of country music's first full concept albums, has been issued on compact disc. Order your copy here!
---
March 1:
Dolly in Print
I finally got a hard copy of the Feb. 24 issue of Billboard, and Dolly pops up all over the place. First, she's included in two advertisements congratulating a list of Grammy Award nominees – one from BMI, the song publishers organization to which her Velvet Apple Music belongs; and the other from William Morris Agency, which manages her television and film career. Also, her moving rendition of "Appalachian Memories" in honor of her father at her media concert in New York last month gets a mention, and her name shows up in an article on African group Ladysmith Black Mambazo's 10th Grammy nomination. (She recorded a cover of "Knockin' on Heaven's Door" for the band's CD Heavenly.)
---