---
www.dollymania.net News July 2013
---
July 30:
Teen-Aged Fan Launches Vlog On Dolly Albums



Stumbled upon this series of videos by a teenager, Hunner K, who LOVES Dolly and is chronicling his favorite Dolly albums in various vlogs. Check out the introduction to the series here and in the media player above, and check out his various videos here. As of this week, he's up to 14 of them with more to come!

Pray With Dolly, Or At Least A Dolly Candle
Talk about taking idol worship to a new level :) Did you know there were Dolly prayer candles. A writer with The Frisky offered some tongue-in-cheek prayers for various celebrity prayer candles. Check out what she had to say about Dolly's here.
---
July 29:
Aussie Chart Update
The Very Best Of Dolly Parton, Volume 1 falls five places this week Down Under to No. 32 in its 281st week on the top 40 Australian country albums chart.
Developer: Pirates Voyage Coming To Destin
A major Destin developer has publicly stated that Dolly's Pirate's Voyage is coming to Destin, Fla. Three high-profile developers were interviewed in The Destin Log over the weekend about the area's future growth and one, Peter Bos, said: "We all look forward to the opening of Dixie Stampede's Pirate extravaganza, Uncle Buck's Bass Pro's theme restaurant/ bowling alley, both of which will make a major impact on making Destin a year round location — a goal shared by everyone in the working community." While it's not clear whether or not he has insider information on the development, he marks the first person to say for certain that the dinner theatre is opening a branch in the city. As you may recall from previous stories, a company with the same name as the property holder for Dolly's Dixie Stampede and Pirate's Voyage dinner theatres had purchased a large tract of land in Destin several months ago, prompting speculation that one of her attractions was coming to the city. Her company spokesperson confirmed they were examining Destin as one of several communities in which they may develop a venue, but nothing publicly has been confirmed that she is, in fact, opening one there. Read more here.
U.K. Library To Send Millionth Book Recipient To U.S.
The British chapter of Dolly's Imagination Library literacy program is seeking to give a family a trip to America to celebrate delivery of the program's 1 millionth book in England. The winner will be chosen from nominations e-mailed to the program. Read more from The South Yorkshire Times here and The Thorne Gazette here.
---
July 27:
More Casting News For Lifetime Picture
Additional casting news for the upcoming Dolly film for Lifetime, A Year Of Grace, has been found. According to casting notices seeking stand-ins for some of the project's other actors, it has signed Megyn Price (best known as one of the wives on the CBS series Rules of Engagement and the wife on the 1990s FOX series Grounded For Life), Preston Bailey (Cody on Dexter) and Mary Kay Place (who has appeared as a regular in numerous series including Big Love and Bored To Death as well as the Tales of the City miniseries and several films, although she is best known as Loretta Haggers on the show Mary Hartman, Mary Hartman -- Dolly even sang harmony on a couple of songs on her debut album that came out while Place was a cast member of that program in 1976). Still no word on what role Dolly plays. Thanks, Tony!
Ohio Fair Hires Dolly Look-A-Like
If you're walking around the Ohio State Fair this week in Columbus and think you see Dolly walking by, the Fair wants you to think you saw her. Although historical figure look-a-likes are a fair staple, this year they decided to add some "celebrities." C.J. Morgan, who won 2012's Night of 1,000 Dollys contest in Knoxville, was hired to portray the star at the Fair. Alongside her are a Jack Nicholson and Danny Devito. Read more from The Columbus Dispatch here.
French Singer Takes On 'IWALY'
Olympe, a former contestant on the French version of the television program The Voice, this week released his self-titled debut album, which contains a cover of Dolly's "I Will Always Love You." The project is expected to be next week's No. 1 album in France. Merci, Laurent!
---
July 26:
WBIR Celebrates Dolly And Cas Walker



Knoxville television station WBIR offers a wonderful piece on Dolly and her relationship with longtime grocer and local television personality Cas Walker. Watch it here or in the media player above.

Actor Loves Dolly Concert
Actor Paul Scheer says he doesn't even like her music but Dolly gave the best concert he's ever seen in his life. Asked by Uproxx for the best concert in his life, he replied here: "TIE : Andrew WK (I GET WET TOUR) and DOLLY PARTON (TOUR UNKNOWN). AWK because I got clotheslined by a bouncer when I tried to get on stage with the rest of the crowd, I was bruised for a week and Dolly showed me that there is no such thing as phoning it in. She killed it and I didn't even like Bluegrass."

U.S. Chart Updates
I Will Always Love You: The Best of Whitney Houston, with the late singer's cover of Dolly's title track, falls four more places to No. 54 R&B/hip-hop albums in its 36th week, the Aug. 3 Billboard charts released Thursday showed. Overall, Florida Georgia Line's   Here's To The Good Times remains at No. 1 country and slips one to No. 5 pop in its 33rd week with 31,000 copies sold, while Blake Shelton's Based On a True Story holds steady at No. 2 country and rises three to No. 11 pop in its 17th week.

North Carolina Town Gets Dolly's Musical
Dolly's 9 To 5: The Musical is heading to North Carolina, The Mt. Airy News reported here.
---
July 25:
CMT: Dolly Records Civil War Tune For CD
Dolly will appear this fall on a collection of music observing the sesquicentennial of the Civil War, CMT.com reported here Wednesday. The project, Divided & United, was supervised by film music producer Randall Poster and bluegrass artist Bryan Sutton. It will feature new recordings of songs that were popular during that era of American history. Dolly's contribution will be the song "Listen to the Mockingbird." Written in 1855, the song about a woman dreaming of her late sweetheart while a mockingbird sings over his grave, was enormously popular and reportedly sold more than 20 million copies of its sheet music. Its lyrics were composed by the same songwriter responsible for the hymn "Whispering Hope" and the folk songs "Ten Little Indians" and "Where, Oh Where Has My Little Dog Gone." Other artists on the project include Loretta Lynn, Vince Gill, Jamey Johnson, Ashley Monroe, Lee Ann Womack, The Del McCoury Band, Ricky Skaggs, Old Crow Medicine Show, Steve Earle, Shovels & Rope, Chris Stapleton, the Carolina Chocolate Drops, Ralph Stanley, Cowboy Jack Clement and T-Bone Burnett, among others.
Willie Nelson Duets Project Release Date Set
The release date has been revealed for the Willie Nelson duet album To All The Girls. As was previously reported, Dolly has re-recorded her Joyful Noise composition "From Here To The Moon And Back" for the project with him. The set will hit stores Sept. 24. The other women performing with Nelson on the 18-track collection are Miranda Lambert, The Secret Sisters, Rosanne Cash, Sheryl Crow, Wynonna, Carrie Underwood, Loretta Lynn, Alison Krauss, Melonie Cannon, Mavis Staples, Norah Jones, Shelby Lynne, Lily Meola, Emmylou Harris, Brandi Carlisle, Paula Nelson and Tina Rose. Although Amazon doesn't have a preorder page yet for the physical CD, the project will be available for download here , where you can hear samples of the songs, and the track with Dolly will be downloadable on its own here.
---
July 24:
Nissan Supports Dolly's Library In Miss.
Dolly's Imagination Library literacy project just got one of the larger donations in its history: $400,000 announced Tuesday from Nissan North America to fund the program for all children in the three counties that make up metropolitan Jackson, Miss. The gift, from the American arm of the Japanese automaker, was made in honor of the company's 10th anniversary of its manufacturing plant in the Jackson suburb of Canton. Read the press release from Dolly's record label website here and news coverage from local TV station WJTV here.
Nettles' Answer To 'Jolene' Coming Aug. 19
Sugarland vocalist Jennifer Nettles is prepping a solo album, and the first single is an answer song to Dolly's classic "Jolene." She told Billboard here Tuesday that she and pal Butch Walker sat down to write together and soon the song became what they referred to as "The Ballad of Jolene." She explained: "It wasn't intended that way, as the concept was saying 'I don't want to end up being that girl.' This woman has obviously been bamboozled, and it wasn't her plan going in. When she found out there was somebody else, she called and told her that it wasn't really her fault. That idea presented itself of 'What if it was Jolene calling and saying 'I really don't want your man. This is not who I want to be. I want to let you know I'm not that girl, but he's being that guy.'" They titled the song "That Girl," and it ships to radio on Aug. 19.
Wales Paper Loves Dolly's '9 To 5'
Another publication in the British Isles is praising Dolly's 9 To 5: The Musical. In a review here on Tuesday, Wales Online opined: "Like Parton herself, 9 To 5 The Musical is unpretentious, unashamed fun. It was never going to be high art, but what it does – uplifting female-friendly entertainment – it does well and that is in part down to music and lyrics by Parton, who is after all one of America's highest earning songwriters.And the cast also delivers a solid set of performances."
---
July 23:
Dolly Reveals Intention To Release CD, Tour, Presumably Next Year



Dolly made it official on Monday and announced via her various online presences that she will soon go on the road again and release a new CD. "Hey y'all! Hope to see you soon – there's a tour and album a-brewin' . . . ;)" she posted on her official record label website, Facebook, Twitter (see the Tweet above), Tumblr and Google+. You may recall news she was considering touring was first reported anywhere on Dollymania.net a month ago in her answer to a question from your webmaster on when fans would see her in concert again. At that time, she indicated she was "thinking along those lines" of putting together a 2014 world tour of the U.S., Australia, Canada and possibly Europe. Since in recent years she has toured primarily to promote a new album, most fans suspected a new CD was on the way as well, something she confirmed in the announcement this week. No further details are available at this time, including whether the CD and tour are planned for 2014, as she indicated last month was her likely plan.
---
July 22:
Dolly Shooting Lifetime Movie Next Month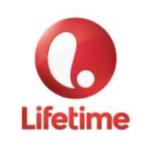 A year and a half after her return to the big screen headlining the film Joyful Noise with Queen Latifah, Dolly is prepping a return to small screen films as well, Dollymania.net has confirmed and is pleased to be the first media outlet to report. Filming is expected to begin in coming weeks on a new Dolly made-for-television movie for the Lifetime network. The film is being directed by Eric Bross and produced by Lizzie Friedman, Kyle Clark and Lina Wong for Sandbar Pictures. It is using three different working titles: The Dollywood Christmas, Nashville Dreams and A Year of Grace, with the latter apparently being the most recent name used. Shooting is slated to take up most of August in the Los Angeles area plus at least a couple of days of filming in the Nashville area. The plot revolves around 14-year-old biracial Appalachian-born Grace discovering in choir that she has an amazing voice and wants to become a singer-songwriter, something her mother, Jenny, opposes because of resentment over her ex-husband, Danny, a struggling singer-songwriter himself in Nashville. With the help of her grandmother, Sarah, and choir leader, Mr. Hanley, Grace defies her mother and enters the first Grand Ole Opry New Teenage Country Idol contest with an original song, and her video entry is selected as a finalist and generates an invitation to be one of three teens to perform on the Opry stage. The trip to Music City spurs a reconciliation with her father, whom she hasn't seen in four years, and begins a healing process of bringing her family together again. Your webmaster reviewed several different pieces of documentation about the film, none of which disclosed what role Dolly is playing, but all of which confirmed she was the first actor cast in the project and apparently the only actor signed on when they began casting the other roles earlier this month, but given the character descriptions, I presume she's playing the grandmother. The only other casting information confirmed at the time of this report is that Desiree Ross was chosen a few days ago for the lead role of Grace and has two weeks to learn to play guitar before shooting starts. Although an air date is not yet known, given one of the working titles is holiday-related, perhaps the network is aiming for a winter broadcast. If so, that would be a similar editing schedule as that of her most recent made-for-television movie, Blue Valley Songbird, which was also her first for Lifetime. It shot in late July and early August 1999 and premiered in early November that year.
Aussie Chart Update
The Very Best Of Dolly Parton, Volume 1 slips three spots this week Down Under to No. 27 in its 280th week on the top 40 Australian country albums chart.
Latest On Dolly's '9 To 5: The Musical' Around The World
Several stories came out in recent days on Dolly's 9 To 5: The Musical. The U.K. tour generated a couple of interviews with the actress playing Judy from Liverpool Echo here and List.co here, while News OK reviewed an Oklahoma City production here and profiled it here. In the Midwest, The Minneapolis Star Tribune reported on a local production in Minnetonka Theatre here, and down South, Broadway World's Jackson, Miss., section revealed its April and May 2014 production at Laurel Little Theatre here. Amish Acres Round Barn Theatre sees it in Nappanee, Ind., starting July 30, The Goshen News reported here.
'I'm Just A Drag Queen Barbie'
Finally, get a few laughs in with a parody of Dolly's song "Backwoods Barbie" performed by "Florida's Leading Lady" female impersonator Leigh Shannon, who says he has spent his career inspired by Dolly's costumes, songs and hair and Bette Midler's blue comic styles, merging the two in his act. Check out his "Drag Queen Barbie" on YouTube here or by watching the media player below.

---
July 19:
'Joyful Noise' Soundtrack Drops Off Gospel Chart
It hung onto the charts for exactly a year and a half, but after 78 weeks on the gospel albums tally, Dolly's Joyful Noise soundtrack this week falls out of the 50-position countdown in the July 27 Billboard numbers, dropping from No. 31 the previous week. I Will Always Love You: The Best of Whitney Houston, featuring her cover of Dolly's title track, tumbles a dozen digits to No. 50 R&B/hip-hop albums in its 35th week. Overall, Florida Georgia Line's   Here's To The Good Times remains at No. 1 country and No. 5 pop in its 32nd week with 31,000 copies sold, while Blake Shelton's Based On a True Story holds steady at No. 2 country and dips four to No. 14 pop in its 16th week.
'9 To 5' Gets More Attention Overseas
The Newcastle stop on the U.K. tour of Dolly's 9 To 5: The Musical snagged quite a bit of coverage this week. The Journal offered a review here, while The Chronicle went all out with a review here, a remembrance of Dolly's 2007 and 2011 concerts in the area here and an interview with the actors playing Doralee and Mr. Hart here.
Latest Eastern U.S. Imagination Library Additions
Dolly's Imagination Library early childhood literacy program is coming to the Utica area of New York State, The Utica Observer Dispatch reported this week here, and in neighboring Pennsylvania, the recent addition of the Hanover area to the program was noticed by The Evening Sun here.
---
July 17:
Miley's Strange Video Inspired By Godmother Dolly



Dolly inspired the surreally satirical Miley Cyrus video for her megahit "We Can't Stop," the singer said in an interview this week. She told Canadian news outlet Canoe here: "So I wanted my video to make people laugh 'cause I'm the first one to make jokes at myself. My godmother is Dolly Parton who is constantly making fun of herself. She's like, 'It takes a lot of money to look this cheap, honey.' ... I wanted the video to be that kind of confident." Watch the video in the media player above or by visiting YouTube here.

San Francisco Bar Celebrates Dolly Thursday
San Francisco-area Dolly fans will want to head out to The Edge on Thursday night for its third annual Dolly Parton Night at its weekly Cookie Dough Monster Show. Dolly drag queens and other performers will take the stage to her music. Thanks, Manny!

Download 'Heartbreak Express' Now
Dolly's 1982 album Heartbreak Express was released digitally for the first time ever on Tuesday, marking availability of the long out-of-print album commercially for the first time in a generation. The project peaked at No. 5 country and No. 106 pop when originally released and generated two top 10 country singles. Download your copy here!
---
July 16:
'IWALY' Makes Houston's Headstone At Gravesite
Following Whitney Houston's death in 2012, Dolly spoke of how they would always be connected through her composition "I Will Always Love You," which Dolly wrote in honor of duet partner Porter Wagoner and took to No. 1 on the country charts twice before Houston's pop version became one of the best-selling recordings of all time. This week, that connection was repeated, as Houston's gravesite headstone was revealed. TMZ released the first photograph of the monument here Monday, noting that it proclaims on its face those famous words "I Will Always Love You." Following Houston's funeral, where her casket was carried out to that song playing, Dolly told Nightline: "[It] just shattered me to hear that song played under those conditions. I thought my heart was gonna stop. It just pierced me like a knife. It's just– I can't explain that feeling, to think that that was so final for her, and that that was my words and my feeling– I would forever be so connected to her."
Download 'Heartbreak Express' On Tuesday
Downloads of the classic 1982 Dolly project Heartbreak Express become available on Tuesday for the first time ever. Get your copy here!
---
July 15:
'Very Best' Gains More Down Under
The Very Best Of Dolly Parton, Volume 1 rises two more places this week Down Under to No. 24 in its 279th week on the top 40 Australian country albums chart.
'Heartbreak Express' Release Coming This Week
Don't forget that Dolly's 1982 album Heartbreak Express gets its first-ever digital release on Tuesday after a month-long delay as part of the second wave of MP3 downloads of classic Sony Music archives coming out thanks to Internet voting. Vote for more Dolly releases here and get your copy of the album on Tuesday here.
'9 To 5' Reviews, Stories Continue
Dolly's 9 To 5: The Musical continues to get noticed around the world. Reviews of its U.K. tour made Get Surrey here, which found "The 18 songs she wrote for the show and the charisma of the lively cast are more than plenty to keep audiences entertained," and The Void here , which opined it was "packed full of laughs and some really catchy tunes" and "fun, energetic and entertaining but sadly lacks that special something." Productions stateside in Kansas made The Hays Post here and Connecticut from The Republic American here.
'IWALY' Used To Honor Trayvon
As a rule, Dolly does not comment on most controversial political subjects, but that doesn't stop her music being used to call attention to political statements (for example, both Hillary Clinton and Sarah Palin used her "9 To 5" on the campaign trail to introduce the candidates to the stage and play up their connections to the "working woman"). Saturday night at a concert in Nashville, Beyonce, the woman tied with Dolly as the most nominated vocalist and most nominated female artist in Grammy history, used a Dolly song to memorialize Trayvon Martin after the not guilty verdict was announced in the George Zimmerman trial. She had been using a chorus of the Whitney Houston arrangement of Dolly's "I Will Always Love You" to open her encore on her current tour, transitioning afterward into her hit "Halo." This particular concert, which began minutes after the verdict was announced, concluded with her asking "I'd like to have a moment of silence for Trayvon." After the moment, she sang the chorus of Dolly's song and then began her own "Halo." Coverage was noted in several media outlets including Canada's The National Post here.
---
July 11:
Dolly Sales, Chart Updates For 'Evening,' 'Joyful'
Although the July 20 Billboard charts won't be released until Thursday, SoundScan data on Wednesday revealed that the Cracker Barrel exclusive An Evening With . . . Dolly will not be returning this week to the top 40 music DVD tally. The set was last week's 44th-best-selling music DVD with 219 copies moved nationwide, bringing its cumulative sales total since release to 58,891. Her Joyful Noise soundtrack will slide another two spots to No. 31 gospel albums in its 78th week on that chart thanks to sales of 268 units last week, bringing its cumulative sales total to 137,733 since release. I Will Always Love You: The Best of Whitney Houston, with the late singer's cover of Dolly's title track, rises six to No. 38 R&B/hip-hop albums in its 34th week. Overall, Florida Georgia Line's   Here's To The Good Times holds steady at No. 1 country and gains one to No. 5 pop in its 31st week with 32,000 copies sold, while Blake Shelton's Based On a True Story remains at No. 2 country and rises five to No. 10 pop with 22,000 units moved in its 15th week.
Dolly On 'ET On OWN' Thursday Night
Thanks to Aaron for alerting me that Entertainment Tonight on Wednesday promoted a clip of a Dolly interview on her plastic surgery, noting that it would be on the Oprah Winfrey Network the following evening. Apparently, the interview is featured in the 10 p.m. Eastern airing Thursday of ET On OWN with the special hour-long program "Hollywood Plastic Surgery Uncovered."
---
July 10:
Dolly Impression Makes New Vegas Show



French Canadian celebrity vocal impersonator Veronic recently opened her Celine Dion-produced stage show in Las Vegas, and since seeing reports that she includes Dolly in the 50 voices she performs during the concert I've been trying to find footage of her Dolly impersonation. Finally, some has shown up, courtesy the Associated Press. Watch it in the media player above or by visiting YouTube here. The Dolly impression, which comes at the end of the clip, isn't that great, but she does a spot-on Celine and several other impressive impersonations.

Latest '9 To 5' Mentions Around The World
Several mentions of Dolly's 9 To 5: The Musical popped up in the media in recent days. Kent Online offered a review of the U.K. tour here, while local productions were highlighted in Charleston, S.C., by Broadway World here, Danbury, Conn., from The Connecticut Post here and in Titusville, Pa., from The Titusville Herald here.

Gulf Coast City Joins Imagination Library
Another Mississippi community has signed on for Dolly's Imagination Library literacy project, The Sun Herald reports. Thanks to the local Rotary Club, the Gulf Coast city of Bay St. Louis is the latest to join the international early childhood initiative. Read more here.
---
July 8:
'Very Best' Rises Down Under This Week
The Very Best Of Dolly Parton, Volume 1 gains two more places this week Down Under to reach No. 26 in its 278th week on the top 40 Australian country albums chart.
Omaha Area '9 To 5' Gets Review
Another review of a local production of Dolly's 9 To 5: The Musical surfaced over the weekend. The Omaha World-Herald offered its opinion of the show at Ralston Community Theatre here.
---
July 6:
Children's Book About Dolly Coming In January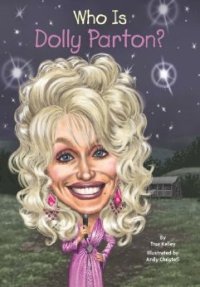 A children's illustrated biography about Dolly is coming to bookshelves next year. Who Is Dolly Parton is part of the Who Is/Who Was series of books from Penguin imprint Grosset & Dunlap that has featured such historical figures as George Washington, Albert Einstein and Pablo Picasso as well as current individuals such as Bill Gates, Jane Goodall and Barack Obama. The installment on Dolly is set to arrive Jan. 23 with text by True Kelley and illustrations by Andy Christofi. The tome, aimed at ages 8 and up, will run 112 pages. The book's description reads: "Born in a little cabin in Tennessee, Dolly Parton always dreamed big, and she was right to! She wrote her first song at age five and became a country music star by the time she was in her early twenties. Of course, her success didn't stop there. Dolly Parton is also an actress, author, businesswoman, and philanthropist whose 'Imagination Library' reading initiative reaches children throughout the US, Canada, and the UK. There is simply no one like Dolly Parton!" Get your copy here! In other book news, the paperback edition of Dolly's 2012 inspirational book Dream More: Celebrate The Dreamer In You has been announced for release Nov. 5 from Penguin imprint Riverhead Trade. Reserve your copy of that version, which features slightly different cover art, here! Thanks, Tony!
'Evening' Sales Updates Released
As was previously reported here, the Cracker Barrel release An Evening With . . . Dolly fell back off the 40-position music DVD chart this week, down from No. 37. SoundScan numbers found Friday showed that the set dipped nine spots to be the week's 46th best-selling music DVD, moving 191 units last week for a cumulative sales total of 58,672 since release.
---
July 5:
'Heartbreak Express' Rolls Out Digitally Next Week
"Roll on down the line" and get the first-ever digital re-issue of Dolly's 1982 album Heartbreak Express next week. You may recall it first being announced here that Sony's Legacy Recordings imprint would be releasing the album on June 11, and when that date came and went, it was also first announced here that the album was still coming this summer but had been delayed an undetermined number of weeks. It was announced Thursday that the remastered tracks will now be released online next Tuesday, July 16. Once they are released, you will be able to purchase them from Amazon here.
'Evening' Falls Back Off Charts
An Evening With . . . Dolly, her Cracker Barrel exclusive re-issue of her 2009 Live From London CD/DVD, this week falls back out of the top 40 music DVD charts, down from No. 37 last week, its 40th on the tally, the July 13 Billboard charts released Thursday confirmed. Her Joyful Noise soundtrack slips nine places to No. 29 gospel albums in its 77th week on that chart, falling off the 75-position combined gospel and Christian albums chart, down from No. 66 for a 47th week. I Will Always Love You: The Best of Whitney Houston, featuring her version of Dolly's title track, inches up one to No. 44 R&B/hip-hop albums in its 33rd week. Overall, Florida Georgia Line's   Here's To The Good Times regains one to No. 1 country and two to No. 6 pop in its 30th week with 31,000 copies sold, while Blake Shelton's Based On a True Story rebounds one to No. 2 country and dips three to No. 15 pop in its 14th week.
---
July 4:
Billboard: Tennessee Is Dolly's
In honor of Independence Day, Billboard magazine decided to give its editors' opinions of one artist most associated with each of the 50 states, and they gave Tennessee to Dolly, saying: "Tennessee: As with Springsteen in New Jersey, it's hard to imagine anyone other than Dolly Parton representing Tennessee, especially since her 'Dollywood' theme park welcomes approximately 2.5 million visitors annually. The Nashville queen, born in Sevierville, boasts the most No. 1s (25) of any female artist in the 69-year history of Hot Country Songs." Read what they had to say about the other 49 states here.
Fans' Collection Makes 'The Boot'
AOL's country music blog, The Boot, on Wednesday picked up the story of Dolly collectors Patric Parkey and Harrell Gabehart's plans to try and open a Dolly museum in Nashville to showcase their massive collection following exhibition of a portion of it in Music City during the CMA Music Fest last month. Read it here.
---
July 3:
Dolly Tops Goddaughter Miley's List



Billboard.com this week asked Miley Cyrus to count down her five favorite female artists, and of course Dolly is her top one. She replied: "No. 1 has to be Dolly Parton because she's my godmother and because she is a real life Barbie doll and I love that. And she is a legend and her music I think represents, like, my whole childhood. So you know you always have that record you listen to all the time, so Dolly was always on at my house. She's just the most special person in the world." Following her at No. 2 was Joan Jett, then Lil' Kim, NIcki Minaj and Beth Hart. Watch the video clip above or by clicking here.

Dolly's Hospital Named Most Beautiful
LeConte Medical Center in Sevierville, Tenn., which boasts Dolly as its most famous supporter, was named this week the Most Beautiful Hospital in the U.S. in a public-voted contest by Soliant Health. The facility, which houses the Dolly Parton Birthing Unit and Dolly Parton Center for Women's Services and to which she and her companies donated $1 million, came in No. 3 last year. Read the press release here.
---
July 1:
Dolly The Businesswoman Highlighted By Paper



The Knoxville News Sentinel over the weekend posted an in-depth piece about Dolly's business acumen, complete with the above video from the interview that served as the basis for the story. In it, she notes that Dollywood will in August be making what she thinks is its "most exciting" announcement ever. Check out the story and video here, or watch the video in the media player above.

'Entertainment Weekly' Praises Dolly
The July 5/12 double issue of Entertainment Weekly featuring the publication's all-time "100 greatest" lists from movies, television, music, books and more contains several Dolly mentions. In the music section, her 1971 classic Coat Of Many Colors ranked as the 87th best album of all time, about which the critics noted: "Never mind the wigs and sequins; Parton could dazzle with nothing but hard-won tales of joy and heartbreak, sung in a voice as high and clear as Appalachian mountain air." Dolly the songwriter snagged two top 10 entries in the greatest cover songs of all time, as Whitney Houston's version of "I Will Always Love You" came in at No. 3 and The White Stripes' take on ""Jolene" made No. 6. Finally, in the best duets of all time, she and Kenny Rogers made No. 1 with ""Islands In The Stream." Thanks, Solomon!

'Very Best' Rises On Chart Down Under
Down Under, The Very Best Of Dolly Parton, Volume 1 inches up one spot this week to No. 28 in its 277th week on the top 40 Australian country albums chart.

Liverpool Gets Its '9 To 5' On
Check out people from around Liverpool, England, lip synching Dolly's "9 To 5" in recognition of the city's stop on the U.K. tour of her 9 To 5: The Musical. Watch it here.
---