---
www.dollymania.net News August 2007
---

Aug. 31:
Rising On iTunes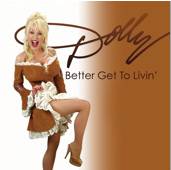 Two days after its release, Dolly's new single, "Better Get To Livin'," continues to gain momentum. It rose three spots Thursday to enter the top 10 most popular country music downloads at iTunes at No. 10, sitting just shy of the top 100 for all genres (where the No. 9 country entry is No. 95 overall). Download it here!
'Biggest' Hangs On In The Charts


Garnering a third week on the Billboard country albums chart, Dolly's 16 Biggest Hits installment remains steady at No. 69 this week, it was revealed Thursday in the Sept. 8 tallies. Brad Paisley's Time Well Wasted, featuring the No. 1 Dolly duet "When I Get Where I'm Going," gains one to No. 7 on the country catalog albums chart in its second week since being removed from the main albums list due to longevity rules. In Canada, the CD rises four to No. 44 country. Martina McBride's Timeless, including Dolly on "I Still Miss Someone," falls nine to No. 55 country in its 97th week. Kenny Rogers's 21 Number Ones, featuring "Islands In The Stream," inches up two to No. 70 country in its 84th week. Rhonda Vincent's All American Bluegrass Girl, with Dolly on "Heartbreaker's Alibi," moves up one on the bluegrass albums chart to No. 6 in its 58th week, as the Sugar Hill compilation Absolutely Bluegrass Vol. 1, with Dolly's "I'm Gonna Sleep With One Eye Open," loses one to No. 11 in its second week on that chart. Teddy Thompson's Upfront & Down Low, with a version of Dolly's "My Blue Tears," remains steady at No. 75 on the 75-position country albums chart in its fifth week. Taylor Swift's self-titled debut CD remains steady at No. 1 country and gains one to No. 16 pop in its 44th week, while Real Things by Joe Nichols debuts at No. 2 country, No. 23 pop.
Stella Gets Some Coverage
Dolly's little sis Stella is profiled in The Times West Virginian as the headliner for the Sept. 8 Sagebrush Round-up Fall Festival in Marion County, W.V. Take a read here.
---
Aug. 30:
TV Dancers To Groove With Dolly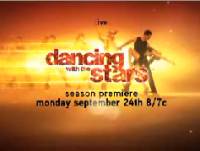 As was expected, officials with ABC on Wednesday announced Dolly will be the new season's first musical guest on its hit series Dancing With The Stars, which premieres on the network Sept. 24. Rather than the first episode, however, she will appear on the third installment, airing two nights later, at 8 p.m. Eastern Wednesday, Sept. 26, which is the show's first "results night" when a dancer gets voted off. She will perform her new single, "Better Get To Livin'," in addition to her classic "9 To 5" as the show's professional dancers take a spin around the dance floor. ABC's press release (available here), though, gives her a little promotion, identifying the two-time Oscar nominee as an "Academy® Award winning actress." Singers appearing to serenade the crowds on subsequent shows will include Avril Lavigne and Gloria Estefan, according to the network. This season's dancers are Melanie "Scary Spice" Brown, boxer Floyd Mayweather Jr., actress Jane Seymour, Vegas legend Wayne Newton, Sabrina Bryan of the Cheeta Girls, Indie 500 winner Helio Castroneves, Dallas Mavericks owner Mark Cuban, actress Jennie Garth, model/actress Josie Maran, actress Cameron Mathison, singer Marie Osmond and model/surfer Albert Reed. In related news, the publicity over Dolly's new single being released exclusively via iTunes propelled it Wednesday to the No. 13 spot for most popular country downloads, although it hasn't yet cracked the top 100 for all genres. Download it here!
Emmy Discusses Rarities Collection


Trio member Emmylou Harris is interviewed here by Fader magazine about next month's Rhino Records boxed set, Songbird: Rare Tracks and Forgotten Gems , which will feature a few of her recordings with Dolly and Linda Ronstadt, including the previously-unreleased "Palms of Victory," from their 1978 sessions at a soon-abandoned attempt to record an album together, and "Softly And Tenderly," from their 1994 sessions which yielded their second CD, Trio II. The four-CD/one-DVD collection comes out Sept. 18. Get yours here!
More '9 To 5' Coverage
After Tuesday's radio interview in Los Angeles, New York theatre publication Playbill on Wednesday picked up on Dolly's announcement that the musical adaptation of 9 To 5 would be delayed until spring 2009 on Broadway. Read it here.
---
Aug. 29:
New Song Gets Played In LA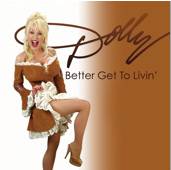 Los Angeles radio listeners were in for an unexpected treat Tuesday morning when they turned their dials to Go Country 105.1 FM and found a familiar voice chatting away. For the radio debut of her new single from the upcoming Backwoods Barbie album, "Better Get To Livin'," Dolly offered to the West Coast giant her first in-studio radio interview in years. The appearance came just hours after the song premiered for the public as an exclusive download on iTunes (get it here, although you must be an iTunes subscriber). In the interview, she discussed how the album's co-producer, band leader Kent Wells, persuaded her to write the song with him because so many people constantly ask her for her outlook on life and how she retains such an upbeat attitude. She noted that she had so much to say in it that it took them several days to finish composing. "Don't waste one minute of this life," she advises in the tune, the strikingly modern and radio-friendly arrangement for which sounds like a cross between a Reba hit and a Keith Urban single. Although she said it would hit radio on Oct. 1, media reports generated by a press release Tuesday stated a Sept. 28 release to radio (see one such story here). She said the album's release date isn't final yet, but they are aiming for mid-February, likely sometime around Valentine's Day, and that she was thrilled to have written nine of its dozen songs. She reiterated that its release would be followed with a world tour. While she said the details for that aren't final yet either, she repeated previously-released information that it would include the U.S., Canada and Europe and most likely Australia as well. They played several of her classic hits, including "9 To 5" and "I Will Always Love You," discussing stories associated with the songs, and plugged her upcoming official music website, Dolly Parton Music.net. After playing the 3-minute, 33-second new single, the DJ confessed that she had goose bumps -- which Dolly verified for listeners -- and called it "amazing." The interview is available in three parts in streaming audio from the station's website here, but unfortunately none of the music which they played is included. Thanks, Jeannette!
More 'Dancing' Speculation
In related news, another media outlet is echoing the deduction first published on Dollymania several weeks ago regarding on which show Dolly will make the television debut of the new single. As you may recall, her manager had stated that she would perform the song on a show with an audience of 20 million viewers around its release to radio the week of Sept. 24. Given that Dancing With The Stars premieres that night, E! Online columnist Mark Malkin repeats a rumor in TV circles here that Dolly will guest on the show next season and specifically that she might be the musical guest on the season's debut episode on Sept. 24. Near the beginning of this month, it was noted here that the most likely candidate was ABC's Dancing With The Stars, which last year averaged a weekly audience of 20 million. It was stated that the primary reason behind the supposition was the fact that the only other shows last season to average audiences of that size were American Idol, which is off until January, and CSI, which would seem an unlikely choice for the debut. Maybe the actual answer will be revealed when the new season's cast is announced on Good Morning America Wednesday. Thanks, Michael!
Dolly: 2009 For NY '9 To 5,' 2008 For LA
In yet other news, Dolly revealed in her interview with Go Country 105.1 Tuesday that the stage date for the Broadway musical adaptation of 9 To 5 appears to be pushed back yet again. Originally expected to debut in New York this fall, the date moved to spring 2008, then fall 2008. Now, she told radio listeners, it should be spring 2009. In addition, although it had previously been revealed that a preview run of the show would likely be held in a city other than New York in spring 2008, it now appears that has also been moved back, as she said she believes a workshop production is planned for Los Angeles in fall 2008 at the Schubert Theatre.
Thompson Talks Country To CMT
Teddy Thompson, who does Dolly's "My Blue Tears" on his current album of country covers, Upfront & Down Low, discusses his love of the genre this week in a CMT.com interview here.
Daniels Disc Plugged
CMT.com reports on the upcoming Charlie Daniels duets collection, Deuces, which features a Dolly appearance, in a brief here Tuesday. Get your copy of the CD, which hits stores Oct. 9, here!
---
Aug. 28:
UPDATE: New Single Released
Dolly's first single from February's Backwoods Barbie CD, "Better Get To Livin'," hit iTunes on Tuesday morning! More details in tonight's update!
'Whoadeo' Hitting Dolly's Stampede
If you're heading over to Dollywood to catch Dolly's appearance Sept. 14 for the opening of the second annual Barbeque & Bluegrass Fest and have some little ones in tow, you'll want to stay an extra day and take in the first-ever "Whoadeo" being hosted at Dolly's Dixie Stampede dinner theatre. As part of its continuing 20th anniversary celebration, the restaurant has partnered with grocer Food City to present a parade of stick horses, stick horses barrel races, small carnival and prizes on Saturday, Sept. 15, at the Stampede in Pigeon Forge, Tenn. Children ages 3-12 may register from 9:30 a.m. until 11 a.m. that day to participate in the stick horse competition. The carnival runs from 9:30 a.m. through 1 p.m. Food City will provide complimentary hotdogs and soft drinks, and representatives of Dolly's Imagination Library will be on hand to register local kids for the reading program. In other news, the park has announced that visiting chefs will once again be taking the stage over the Market Square Fountain throughout the festival for public cooking demonstrations, including guests from Tabasco Sept. 14-16, Mrs. Smith's Sept. 21-23 and 28-29, Nestle Sept. 25 and Cattleman's Sept. 26, among others. Visit the park's site here for a complete list of guest chefs.
Defense Boasts Of Soldier Meeting Dolly
The U.S. Department of Defense is promoting a statewide group in Tennessee which works to support members of the armed services, noting that it helped arrange a meeting with Dolly for a servicemember who frequents Dollywood and who lost his legs in Iraq. Read the DOD press release here and learn more about the organization, Tennessee's Helping Hearts, here.
Dannielynn's 'Bouncy Boogie' For Dolly
And Louisville's Courier-Journal reports here on the upcoming party in the Kentucky city honoring the first birthday of the late Anna Nichole Smith's child, Dannielynn Birkhead, noting that Dolly was invited to the huge bash because when the child hears her music, she "does a little bouncy boogie and laughs."
---
Aug. 27:
Down Again Down Under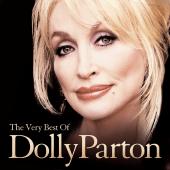 The smash overseas compilation disc The Very Best Of Dolly Parton, Vol. 1 once again appears in peril of falling off the charts Down Under. In its 19th week on the Australian country albums tally, the disc dips four to return to No. 20 on the 20-position chart this week, it was revealed Sunday.
Julie Chats About Dolly
Thanks to Christian to alerting me to an interview with Julie Roberts on his website Country Stars Central in which she talks about how Dolly is one of her idols, what it was like to meet her and why she'd love to sing with her. Visit his site here to read it.
---
Aug. 25:
Dolly's Gettin' Some BBQ Together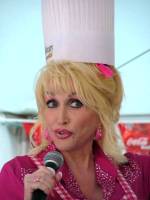 Pack your bags and get ready for some great music and good food! Dollywood has confirmed that Dolly will be on park to open its annual Barbeque & Bluegrass Festival in three weeks. While details of her appearances have not been announced -- and usually aren't in advance -- she will be on the grounds on its first day, Friday, Sept. 14, as she was when the festival premiered last year. Headlining the opening weekend once again with Friday and Saturday performances are Ricky Skaggs & Kentucky Thunder. Others on stage during the first few days are the Peasall Sisters, Linville Ridge, Southern Skye, Donna Hughes, Seth Taylor & Reel Tyme Trio, Jesse Garland, Robinella & the CC String Band and Mountain Heart. Other performers during the festival, which concludes Sept. 30, are The Larkins Sept. 17-19, J.D. Crow & the New South Sept. 18-19, Doyle Lawson & Quicksilver Sept. 21-22, Cherryholmes Sept. 23-24, Riders in the Sky Sept. 25-26, The Grascals Sept. 28 and bluegrass queen Rhonda Vincent & The Rage Sept. 29-30. Click here for more information. Image of Dolly at last year's festival opening is © copyright 2006 T. Duane Gordon/Dollymania.net. May not be reproduced without prior written consent.
We'll Always Have Perez
The buzz machine for Dolly's upcoming CD continues this week on ubergossip site Perez Hilton. Hilton was one of about a dozen guests at a very small listening party for the album in Los Angeles Thursday night, complete with Dolly herself. He described the album as "a little bit of everything for everyone" ranging from ballads to gospel to up-tempo numbers, singling out "Backwoods Barbie" and "You Drive Me Crazy" as highlights. He added that she ended the night playing "Just A Wee Bit Gay" (which she had previously noted she had recorded during the sessions for the album but wouldn't be including on the finished product), and noting that she plans to release a dance record after her February country CD. (You may recall it reported here previously about her working on a dance album off and on over the past year.) Read the Hilton report, and see a couple of shots of him with Dolly, on his site here. Thanks to the several dozen readers who wrote in Friday morning to alert me of the posting on Hilton's website!
Billy Ray: Maybe Dolly In Big Screen 'Hannah'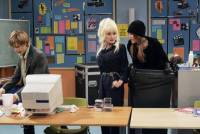 Billy Ray Cyrus has been telling folks in interviews recently that he hopes that the upcoming big-screen adaptation of his and daughter Miley's hit Disney Channel series Hannah Montana will be filmed in Nashville with some hometown guests, but for the first time he has named Dolly as a potential co-star of the movie. In the current issue of Country Weekly on newsstands now, Cyrus reveals that several of the guest stars who have appeared on the television show -- specifically Dolly, Heather Locklear and Dwayne "The Rock" Johnson -- are possibilities for appearances in the film version as well. The issue also features a couple of letters praising the magazine for placing Dolly on a recent cover and a Dolly flashback to her No. 1 "Tennessee Homesick Blues" in September 1984. Image at left of Dolly on the show last year is © copyright Disney and is used with permission.
Slipping In Ireland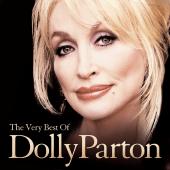 The recent smash hit compilation The Very Best Of Dolly Parton remains in the top 60 for another week on the Emerald Isle. The collection falls four to No. 58 on the Irish pop albums chart in its 25th chart week, it was announced Friday.
Daniels Release Date Set


You may recall it reported about a year ago that Dolly had recorded a duet with Charlie Daniels for an upcoming album. More details on the project have been announced. The fiddle master will release Deuces on his personal Blue Hat Records label on Oct. 9. In addition to Dolly, the collection will include duets with Travis Tritt, Gretchen Wilson and others. Reserve your copy here!
Order Carter Duet Now


It has also previously been reported that Oct. 9 is the release date as well for Deana Carter's next album, The Chain, a tribute to her guitar virtuoso father which re-creates many of the hits on which he originally played, and you may now reserve your copy of that collection, too. Included on the set is a smashing re-visioning of Dolly's "Love Is Like A Butterfly" as a duet with Dolly herself. Get yours here!
Poll Posted
Chris from fan website Dolly On-Line asked me to pass along word that his site has a poll for the folks behind Dolly's upcoming first official music website, Dolly Parton Music.net, asking readers to vote on what features fans most want to see on the site, which is to launch in about a month. To vote, you must first register for Dolly On-Line's forums. Click here to access the poll.
---
Aug. 24:
'16 Biggest' Remains On The Chart


The SonyBMG compilation 16 Biggest Hits by Dolly earns a stay on the big tally, it was revealed Thursday in the Sept. 1 Billboard charts, as the disc slides seven to No. 69 country in its second week. The news wasn't so good for the disc containing Dolly's most recent No. 1 hit, "When I Get Where I'm Going" with Brad Paisley, as his collection Time Well Wasted gets removed from the main country albums list under chart rules that take away albums after a certain number of weeks of continually declining positions if they fall below a minimum level, moving them to country catalog albums chart. At No. 32 country in its 104th chart week on the country list last week, the album debuts this week at No. 8 country catalog albums. It also falls off the top 200 pop albums chart, down from No. 189 the previous week. In Canada, the disc falls 17 to No. 48 country. Martina McBride's Timeless, featuring Dolly on "I Still Miss Someone," dips six to No. 46 country in its 96th week. Kenny Rogers's 21 Number Ones, with "Islands In The Stream," loses two to No. 72 country in its 83rd week. Rhonda Vincent's All American Bluegrass Girl, which includes Dolly on "Heartbreaker's Alibi," rises three on the bluegrass albums chart to No. 7 in its 57th week. Teddy Thompson's Upfront & Down Low, featuring his cover of Dolly's "My Blue Tears," re-enters the 75-position country albums chart at No. 75 for a fourth week. Taylor Swift's self-titled debut CD remains steady at No. 1 country and slips one to No. 17 pop in its 43rd week, while the first album from newcomer Luke Bryan, I'll Stay Me, debuts at No. 2 country, No. 24 pop.
Latest On 'Hannah'
Although it hasn't been announced yet when it will air during the current season or whether it is the one which features Dolly's return to the program, The Disney Channel has officially revealed that the name of an upcoming episode of its hit 'tween series Hannah Montana this season is "I Will Always Loathe You." As the show takes each title as a play on a hit song and the subject matter has something to do with the title, it is likely this is the one featuring Dolly, given her signature tune "I Will Always Love You" and the fact that a large part of her return episode is conflict between her Aunt Dolly character and that of Vicki Lawrence's Mee-Maw Ruthie. Thanks, Tony! In related news, comedy writer Buddy Sheffield filed suit this week against Disney claiming he pitched a very similar television program to the network on which he argues Hannah Montana was based. Sheffield was one of the writers on Dolly's ABC variety series 20 years ago and composed the song "Sittin' On The Front Porch Swing," which she recorded with Tammy Wynette and Loretta Lynn. When he received the Biloxian Made Good Award from his hometown of Biloxi, Miss., two years ago, Dolly was among his showbiz friends who submitted videotaped monologues honoring their pal for his award ceremony. Read more about his suit from CBS News here.
Dolly As Tammy Faye?
Gossip site Janet Charlton's Hollywood reports that talks are underway to develop a movie based on the life of the late Tammy Faye Bakker, so it's polling readers as to who should play the televangelist. Dolly is way in the lead with 79 percent of the vote, followed by Rene Zellweger at 15 percent and Naomi Judd at 6 percent. Vote here.
---
Aug. 23:
Front Entrance To Close At Dollywood
If you're planning to visit Dollywood this winter, you may need to alter your usual route onto the property, as just the "back way" will be accessible. Dolly's park has announced that starting Nov. 10, only the entrance off of McCarter Hollow Road across the street from the Dollywood's Splash Country entrance will be open. The "front" entrance off of Dollywood Lane will be closed to traffic. Click here for more information, including maps of the new route.
Dolly At Birthday Bash?
According to a story in celebrity news and gossip publication US Weekly magazine and a report on entertainment television program Insider, the custodians for the late Anna Nicole Smith's daughter, Dannielynn, are trying to get Dolly to appear at the child's upcoming first birthday party. Readers of E! Online are being asked their opinion here on whether the party plans are over the top. Thanks, Chris!
---
Aug. 22:
Peters And Muppets Sing Dolly


Thanks to Solomon, who always keeps an eye open for any Dolly tid-bit to send my way, for alerting me to a Dolly connection on the new second season DVD set of The Muppet Show. The episode featuring Bernadette Peters (for which she was nominated for an Emmy) closes with her surrounded by hillbilly muppets as she sings Dolly's "Applejack." The show was filmed just five months after the album which contained Dolly's original, New Harvest, First Gathering, hit stores, so the song was pretty new in the public's ear at the time. Get your copy of the DVD here!
More on 'Journey' Play
After the story was first brought to you here Monday night, Broadway digest Playbill on Tuesday offered a recap of the press release detailing the Los Angeles premiere of Journey To Dollywood, a stage play opening next month about a Dolly fanatic featuring a pre-recorded voice-over from Dolly herself. Read it here.
---
Aug. 21:
Dolly Lends Voice To LA Play
A new play featuring a voice-over by Dolly herself opens next month at The Matrix Theatre on Melrose in Los Angeles, it has been announced. Described as a dramedy, Journey To Dollywood by Jessie McCormack premieres Sept. 15. The show follows events when a young stranger arrives at a Southern small-town diner staffed by a waitress who idolizes Dolly, a rival co-worker and an eccentric boss. According to a press release issued Monday, Dolly was so impressed with the script that she recorded the voice-over in June and hopes to attend one of the performances. The play's author also takes on the role of the Dolly-worshiping waitress, appropriately named Jolene. "It's a play about courage," she explains. "Dolly Parton is a symbol of hope. She's the 'American Dream' personified, a person who struggled against all odds to get where she is today. In the play, Jolene's desire to travel to Dollywood is a metaphor for taking a leap of faith and going for what you want in life." Rod McLachlan directs. Tickets for Sept. 13 and 14 previews are $15 each, while seats for the regular Thursday-Friday-Saturday 8 p.m. shows Sept. 15-Oct. 27 are $20, with one matinee at 3 p.m. Sept. 16. Tickets are available from 323-960-4418 or online here.
Court: No '9 To 5' From 11 To 7
The case of the Dolly fan in Leeds, England, who angered her neighbors by playing country ladies a little too loud, a little too late and a little too much has reached the court, which has issued an interim anti-social behavior order (Abso) against the woman, 36-year-old Diane Duffin. Her neighbors had complained of her blaring music all hours of the night, specifically Dolly tunes, especially including "9 To 5," and other honky tonk torch songs such as Tammy Wynette's "D.I.V.O.R.C.E." After violating previous noise abatement orders, police confiscated virtually every piece of electronic equipment in her home which could be used to play music. The new order prohibits her from playing music at all from 11 p.m. until 7 a.m. nightly and from contacting any of her neighbors who complained. A full hearing on making the order permanent will be held in October. If she violates the court's instructions, she could be evicted from her home. Read more from the BBC here.
Dollywood Passes Dolly's Goal
Dollywood has passed Dolly's 2005 pledge to invest $30 million over three years in her East Tennessee theme park, The Knoxville News-Sentinel celebrated here Monday. Dolly made the promise during the park's 20th anniversary season opening. Since then, the $5 million expanded Country Fair area, $6.5 million Timber Tower and $17.5 million Mystery Mine have opened, with the $5 million River Battle coming in spring 2008 to bring the total to $34 million. But that still puts them with $126 million more to go to meet her goal of $160 million in new investment in the park by its 40th season. And speaking of the park, it has announced that auditions will be held at 10 a.m. Sept. 8 at Walters State Community College in Sevierville for children to perform in live productions during this winter's Smoky Mountain Christmas Festival. Click here for more information.
Use Your Vote!
If you like this site, please take a few seconds to cast your ballot for it in the 2007 BT Digital Music People's Choice Awards here! The contest, sponsored for several years by British telecommunications firm BT, honors the best in online music in many categories, with its People's Choice Awards open for public voting. In previous years, Dollymania has consistently scored by the contest's hundreds of thousands of votes worldwide as the top-rated site online dedicated to a country music performer, also coming in last year at No. 57 for performers in all genres. This year, they have broken the category into three sub-categories: Best Music Blog, Best Unofficial Music Site and Best Official Music Site. You may vote daily through Sept. 30 by clicking on the icon below, with winners to be announced Oct. 2. Many thanks in advance for your support!

---
Aug. 20:
Gaining On Aussie Chart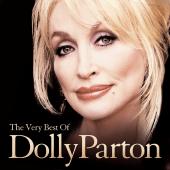 Although it was in danger of falling off the 20-position Australian country albums chart this week, the compilation collection The Very Best Of Dolly Parton, Vol. 1 gains four for the week to No. 16, up from No. 20 in its 18th week on the tally Down Under.
---
Aug. 18:
Still Doing Well In Ireland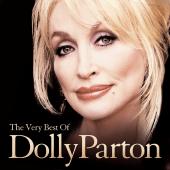 Dolly's recent overseas greatest hits collection, The Very Best Of Dolly Parton, is still packing a punch on the Emerald Isle. The album inches up one to No. 54 on the Irish pop albums chart in its 24th chart week, it was announced Friday.
---
Aug. 17:
'16 Biggest' Hits The Chart


Dolly finds herself this week back on the U.S. albums charts for the first time in nearly two years as her entry in the SonyBMG compilation series 16 Biggest Hits debuts at No. 62 country, Billboard announced Thursday in the Aug. 25 numbers. The entry extends her album chart history in the magazine's tallies to 39 years and nine months. Elsewhere on the charts, Time Well Wasted, the CD which features her most recent No. 1, "When I Get Where I'm Going" with Brad Paisley, falls three to No. 32 country in its 104th chart week, also slipping 16 to No. 189 pop and falling off the 200-position comprehensive chart (down from No. 198 the previous week) but rising eight to No. 31 Canadian country. Martina McBride's Timeless, with Dolly on "I Still Miss Someone," loses 14 to No. 40 country in its 95th week and falls back off the 200-position pop and comprehensive charts, down from No. 160 and No. 181, respectively. Kenny Rogers's 21 Number Ones, featuring "Islands In The Stream," drops two to No. 70 country in its 82nd week. Rhonda Vincent's All American Bluegrass Girl, featuring Dolly on "Heartbreaker's Alibi," re-enters the 15-position bluegrass albums chart at No. 10 in its 56th week. Teddy Thompson's Upfront & Down Low, including his cover of Dolly's "My Blue Tears," falls off the 75-position country albums chart, down from No. 72 last week, its third. Taylor Swift's self-titled debut CD remains steady at No. 1 country and inches down three to No. 16 pop in its 42nd week, while Paisley's latest, 5th Gear, remains steady at No. 2 country and slips one to No. 23 pop in its eighth week.
Carter Release Date Out
Vanguard Records has revealed the final release date for Deana Carter's The Chain, an album which serves as a tribute to her guitar-playing father, Fred Carter Jr., by featuring her covering several of the hits on which he originally strummed. The set, which as previously reported features a gorgeous duet with Dolly on her "Love Is Like A Butterfly," will hit shelves Oct. 9, CMT.com reports. Previously, only the month of October was known as the tentative release date for the project.
Project With Dolly Gets IBMA Nom
Nominations were announced Thursday for the International Bluegrass Music Association Awards, and Dolly pal Rhonda Vincent and members of her band, The Rage, took home 11 nods for the trophies. Vincent's most recent CD, All American Bluegrass Girl, with its Dolly guest appearance, is up for Album Of The Year.
Simpson Speaks
Jessica Simpson says she flubbed Dolly's "9 To 5" during a Kennedy Center Honors tribute to her personal idol because she was nervous over her voice having cracked a few months earlier during a live performance on The Today Show. That word comes in the new issue of Self magazine. Simpson also explains that Dolly provided words of encouragement after the incident gained international media attention: "I failed. I let people down. But Dolly wrote me the kindest words. She said, 'I will always love you,' and 'Don't listen to what these people are saying,' and 'I can't remember those words when I sing that damn song, and I wrote it.'"
---
Aug. 16:
'USA Today' Touts 'My Blue Tears'
A recap of recent cover songs in the music section of USA Today this week praises Teddy Thompson's Upfront & Down Low with three stars, singling out his version of Dolly's "My Blue Tears" and Merle Haggard's "(My Friends Are Gonna Be) Strangers" as the album's standouts. Take a read here.
---
Aug. 15:
Billboard: Dolly Festival Invite, Label Interest
The Aug. 11 issue of Billboard magazine on newsstands now has a double dose o'Dolly. First, a slightly expanded version of a story about her upcoming official music website which the magazine had released to other media outlets last week via the Reuters news wire service appears in the print edition, promoted with a blub on the front cover of the publication. The longer version of the story (available online here) notes that echomusic, the Ticketmaster subsidiary putting the website together, is also working to increase sponsor relationships and creating "a multifaceted marketing campaign" including a street team, "managing her digital assets" and working on concert ticketing. In addition, the edition's editorial here notes that after word of the original story spread via the wire services to other publications including USA Today, Dolly got calls from an unidentified "major festival" wanting to book her as well as an unidentified "major label" interested in distributing her album which comes out in February. Thanks, Todd!
Chatting On '9 To 5'
Thanks to Mike for passing along a link to the video blog of actor and singer Sam Harris, who in the current installment gives his opinion on Dolly bringing 9 To 5 to Broadway and how as a teen-ager he snuck onto the set during the filming of the movie. Watch it here!
---
Aug. 14:
'Sunny Money' Hits Splash Country
Who knew that radio frequency identification (RFID) had its own newsletter? Well, RFID News reports that Dollywood's Splash Country has successfully implemented an RFID system for guests at Dolly's water park. The system, known as "Sunny Money," allows deposits to be made in an account accessible from a wristband worn at the park. When buying food or other merchandise, the wristband may be used to deduct the sale price from the account so that you don't have to carry cash around with you. Read a press release from the manufacturer which the newsletter posted on its website here.
Clay Does Dolly Close To Her Hometown
Some fans may have been "Aiken" for some Dolly Sunday night in K-Town. (Yes, what a horrible pun!) The Knoxville News Sentinel review of Clay Aiken's concert at the city's Tennessee Theatre noted that for the show in Dolly's neck of the woods he began his concert with his cover of her first million-seller, "Here You Come Again," which he recorded on his A Thousand Different Ways CD. A review here says he opened "by tackling a local legend, and he held his own admirably."
---
Aug. 13:
Down More Down Under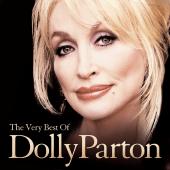 It's had a nice run Down Under, but Dolly's compilation CD The Very Best Of Dolly Parton, Vol. 1 could be ending its time on the Australian country albums tally. The album slides three this week to No. 20 on the 20-position chart in its 17th week. It had previously peaked at No. 3 country, No 38 pop.
Janney May Keep '9 To 5' Role
Former West Wing star Allison Janney, who recently performed the role of Violet in some staged readings of Dolly's musical adaptation of 9 To 5, told The Boston Globe in a story over the weekend that she may continue in the role when it moves to Broadway. Read the interview here. The show, which Dolly scored, is expected to have a test run in a city outside of New York early next year, with its Broadway premiere in fall 2008.
---
Aug. 11:
Still Strong In Ireland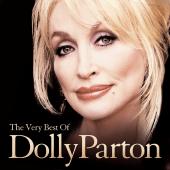 Dolly's smash overseas compilation disc, The Very Best Of Dolly Parton, continues to enjoy strong sales in Ireland after a rebound last week. The CD rises four to No. 55 on the Irish pop albums chart in its 23rd chart week, it was announced Friday.
Stampede Gets Coverage
The young performers at the Branson venue for Dolly's Dixie Stampede equestrian-themed dinner theatre are profiled in Missouri's Springfield News-Leader this week. Take a read here.
One Of Dolly's Inspirations
Molly O'Day, one of this year's inductees into the West Virginia Music Hall of Fame, gets some coverage in that state's Charleston Daily Mail, including a quote from Dolly that when she was a child she wanted to sing just like the early country songstress. Read about her here.
---
Aug. 10:
Little Movement On The Charts


Brad Paisley's Time Well Wasted, the CD which features Dolly's most recent chart-topper, "When I Get Where I'm Going," loses two spots to No. 29 on the Aug. 18 Billboard country albums chart issued Thursday. The collection falls 16 places to No. 173 pop and 23 to No. 198 comprehensive but rises one to No. 39 Candian country in its 103rd chart week. Martina McBride sees her Timeless, featuring Dolly on "I Still Miss Someone," gain a little bit more, increasing three to No. 26 country in its 94th week. That album picks up 11 to land at No. 160 pop and 19 to get to No. 181 comprehensive. Kenny Rogers's 21 Number Ones, with "Islands In The Stream," gains three to No. 68 country in its 81st week. Rhonda Vincent's All American Bluegrass Girl, which includes Dolly harmony on "Heartbreaker's Alibi," falls back off the 15-position bluegrass albums chart, down from No. 9 the previous week, its 55th. Teddy Thompson's Upfront & Down Low, with his version of Dolly's "My Blue Tears," drops 11 more digits to No. 72 country in its third week. Taylor Swift's self-titled debut CD remains steady at No. 1 country and No. 13 pop in its 41st week, while Paisley's 5th Gear, remains steady at No. 2 country but loses six to No. 22 pop in its seventh week.
Website Adds Pics, Quotes
Thanks to Chad for alerting me that Dolly's upcoming official music website here has changed its front page to show various recent publicity photos of her alongside quotes from her and quotes from other stars about her. The site launches in a little over a month.
Grascals: Dolly Taught A Lot
Dolly faves The Grascals, who opened for her and served as her backing band on some previous tours, are raving about her professionalism. In an interview this week with Toronto's Now Magazine, they said their work with her was a very educational experience as musicians. See exactly what they had to say about her here.
Dollywood Hosts GAC Bus
If you're in East Tennessee this weekend, be sure to stop by Dollywood to see the GAC Tour Bus. The bus, with singer Bryan White in tow, will be at the park's Great American Country Show at 3:30 p.m. and 5:30 p.m. Friday and Saturday with a meet-and-greet. You can also try out for on-air video requests. The bus will also be on display at The Pines Theatre throughout the day Friday through Sunday.
Porter & Dolly Revisited
Some of Dolly's glory days with Porter Wagoner on his television program are recounted in an Associated Press story out this week about Wagoner's resurgence in popularity. Take a read here.
Latest Library Happenings
Dolly's international literacy program, the Imagination Library, continues to be on the move. The Baltimore Examiner reports here on efforts to launch the project's first Maryland chapter, and fund-raising work in Elizabethton-Carter County, Tenn., is profiled in The Elizabethton Star here.
'Islands' Gets Cover Treatment
There's another Dolly cover out there. Jerry Lawson, former vocalist with The Persuasions, has released Talk Of The Town, which features his take on her Kenny Rogers duet "Islands In The Stream," which was written by the Bee-Gees. Read a review of the CD here.
---
Aug. 9:
Woman Faces Courts Over Dolly Music
In what certainly is the most bizarre Dolly-related story I've seen in quite a while, a great deal of the British press on Wednesday was reporting about a woman from Leeds whose home was raided by police after her neighbors complained she played Dolly music nonstop for months. The song "9 To 5" was singled out as one of her favorites. Nearly all electronic equipment in her home was confiscated by police for her allegedly violating previous orders to turn the volume down, and it is possible that the government will evict her from her home. The woman, Diane Duffin, told the BBC here that she doesn't play music too loud. The Yorkshire Evening Post reported here that she said she likes Dolly and plays her music often but that most of her CDs that are played are spun by her 15-year-old son, who is a bigger fan than she is. Other stories noted that Dolly wasn't the only voice coming from the stereo, as other standards such as Tammy Wynette's "Stand By Your Man" were also cause for complaint. Additional coverage is available from 24 Dash, RTE and Breitbart. It's not the first time a Dolly song got someone into trouble across the pond. Shortly after Whitney Houston's cover of "I Will Always Love You" came out, a British man sued his neighbor for emotional distress (and won) after she played the song over and over and over and over and over.
Dolly In Print
I haven't seen a copy yet to confirm, but I'm told there are some new shots of Dolly on the set of Disney's Hannah Montana, for which she filmed her second guest spot earlier this year, in the new fall preview issue of TV Guide. Thanks, Shawn!
Emery: Dolly's Got Charisma
Dolly's an original, says longtime friend Ralph Emery, the legendary Nashville interviewer who is among this year's inductees into the Country Music Hall of Fame. In an interview with The Tennessean here, he laments that today's stars don't have what those who started in the good old days have. As examples, he cites the "characters" Roger Miller and Faron Young, adding: "Will there ever be another Johnny Cash? I have always said the two people with the most charisma that this town ever produced were Johnny Cash and Dolly Parton."
---
Aug. 8:
Dolly Singing Contest Winner Performs
The winner of this year's Mountain Soul Vocal Competition will perform this weekend at the Williamson County Fair in Tennessee, The Murfreesboro Daily News Journal reports. The competition, held in Dolly's hometown in Sevierville each May, takes applicants from around the country to sing songs that Dolly wrote. The best singers are invited to the Smoky Mountain city to compete in the live competition, the winner of which receives a cash prize, studio recording time and, this year, a guitar autographed by Dolly herself. This year's winner, Morgan Trammell, 11, who goes by the stage name Morgankate, also earned a chance to perform at the fair as a result of the competition, where she sang "Two Doors Down." She'll take the stage at 5:30 p.m. Friday and 3:30 p.m. Saturday. Read more here.
New Dolly Product On Shelves
If you didn't go to the store Tuesday to pick up your copy, you'd better head out, as the latest Dolly compilation hit shelves this week. 16 Biggest Hits, covering mostly RCA material but with a handful of her Columbia recordings thrown in, features mostly tracks that have appeared on many CDs already, but for those who have to have their collections complete, you may get it here! In addition, her brief appearance on The Simpsons came out in the Season 10 boxed set Tuesday as well. Get it here!
---
Aug. 7:
Warhol Exhibit Earns Praise
The showing of Andy Warhold works in Edinburgh, Scotland, which opened over the weekend and prominently features two of the artist's portraits of Dolly, gets a very positive review in Tuesday's Telegraph newspaper, which calls the show "fascinating and surprising." Take a read here.
'After Ellen' Loves Dolly
The recent developments in Dolly's career get a high-profile recap from a solid fan on the LOGO-affiliated blog After Ellen here this week.
In Memoriam: Lee Hazelwood
Singer, songwriter and producer Lee Hazlewood, who wrote and produced Nancy Sinatra's biggest hit, "These Boots Are Made For Walking," died Saturday from cancer. He was 78. The performer went on to record several duets with Sinatra, including the first cover of Dolly's "Down From Dover," which the pair recorded in 1971 and RCA released as a single in 1972 to minor radio airplay (it reached No. 120 on the U.S. pop chart) two years after the label refused to release Dolly's original album cut to country radio as a single. (Get the duet here.) In 1977, he wrote and recorded a tongue-in-cheek song titled "Dolly Parton's Guitar," about a man thanking his woman for making him as happy as the instrument which sits on Dolly's lap. Read his obituary from Billboard here.
---
Aug. 6:
Official Website Debuts Sept. 25
Dolly's first official music website, DollyPartonMusic.net, will launch Sept. 25, the day after "Better Get To Livin'," the first single from her upcoming album, is added for radio airplay, Billboard revealed Sunday night. The site will be built and maintained by echomusic, which was recently acquired by Ticketmaster. According to the report, which is available here from Launch, the company will also be adding websites for several other acts in the near future, including Faith Hill and Brooks & Dunn. Dolly's site had a temporary front page and e-mail sign-up open as of Sunday night with a note that it would be coming soon.
'Dancing' With Dolly? Maybe.
In related news, fans have begun speculating on which yet-to-be-announced television show Dolly will be performing the single a few days after its release. The Hollywood Reporter recently posted here a slightly expanded version of last week's story from its sister publication, Billboard, on her new record label, upcoming album and its first single. In the story, manager Danny Nozell notes she will perform the tune soon after its release on a "national TV show in front of 20 million viewers." If his numbers are correct and refer to U.S. audience only, there is pretty much only one contender: Dancing With The Stars. Only three programs ended the most recent season averaging in excess of the 20 million viewer mark: Dancing, American Idol and CSI. While Idol, with 30 million U.S. viewers, isn't slated to return to the air on FOX until January and CSI would seem to be an unlikely show for a guest performance, the 2007-08 season of Dancing, which last season averaged about 20 million viewers, kicks off the day the single is to be released, with three additional episodes airing over the following eight days. In addition, the series occasionally books live performers who sing their current single while some of its professional dancers perform (Big & Rich appeared on an episode last season). While the identity of the exact program on which she will promote the single has not been revealed, it does look like Dancing With The Stars is the most likely possibility if the information released thus far is correct.
Dolly Down A Bit Down Under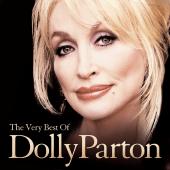 Dolly's most recent compilation disc, The Very Best Of Dolly Parton, Vol. 1, slips just a bit Down Under this week, it was announced Sunday. The CD falls two to No. 17 on the Australian country albums chart.
Check Out Dolly On XM
Thanks to Sheldon for alerting me that Dolly appears in a repeat broadcast of Bill Anderson Visits With The Legends this week. XM Satellite Radio recently launched XMX-Channel 2, which airs re-runs of its previously-broadcast original shows, and Anderson's talk show will be included in the August and September line-up throughout the entire day every Tuesday during those months. Guests on the first day of repeats, which start this Tuesday, include Dolly, Porter Wagoner and Willie Nelson.
Kiki & Herb Love Some Dolly
Campy and kitschy act Kiki and Herb profess a profound appreciation for Dolly in an interview published this weekend in D.C. LGBT publication Metro Weekly. They gush that they think Dolly performs "the most amazing show" of any live entertainer and is "a brilliant talent." See what else they have to say about her here.
---
Aug. 4:
'Very Best' Rising In Ireland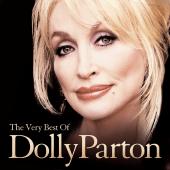 The Very Best Of Dolly Parton, the wildly successful compilation CD that came out earlier this year in Europe and Australia, takes a pretty big leap on the Irish pop albums chart this week, it was announced Friday. The disc gains 17 points to No. 59 in its 22nd chart week.
Paper Recommends Porter, Dolly CDs
The Santa Fe New Mexican this week offers a review praising Porter Wagoner's new CD, Wagonmaster, which features his re-recording of "My Many Hurried Southern Trips," a tune that he and Dolly co-wrote together. In addition, the review concludes by also recommending Dolly's recently re-issued expanded editions of Coat Of Many Colors, My Tennessee Mountain Home and Jolene, saying that while she "made some wonderful music" with protégé Wagoner during the '60s and '70s, these releases proved "there was way too much talent in the little gal . . . to keep her under the thumb of any other musician — even a giant like Wagoner." The reviewer goes on to say the three albums may be the best she has ever released, showing her at the height of her "sentimental, sexy and smart" songwriting skills. Read the full reviews here.
---
Aug. 3:
Dolly-Related Projects Move On The Charts


Time Well Wasted, Brad Paisley's collection which contains Dolly's most recent No. 1, their duet "When I Get Where I'm Going," falls four places to No. 27 on the new Aug. 11 Billboard country albums chart released Thursday. The disc dips six to No. 157 pop, five to No. 175 comprehensive and seven to No. 40 Canadian country in its 102nd chart week. With new sales spurred by her recent Six Degrees Of Martina McBride special, McBride's Timeless, with Dolly on "I Still Miss Someone," jumps 33 digits to No. 29 country in its 93rd week and re-enters the pop top 200 at No. 171 and top 200 comprehensive discs at No. 200. Kenny Rogers's 21 Number Ones, featuring "Islands In The Stream," drops three to No. 71 country in its 80th week. Rhonda Vincent's All American Bluegrass Girl, with Dolly on "Heartbreaker's Alibi," slips one to No. 9 on the bluegrass albums tally in its 55th chart week. Teddy Thompson's Upfront & Down Low, featuring a cover of Dolly's "My Blue Tears," loses a dozen spots to No. 61 country in its second week. Taylor Swift's self-titled debut CD remains steady at No. 1 country in its 40th week, gaining two to No. 13 pop, while Paisley's 5th Gear, remains steady at No. 2 country but inches up one to No. 16 pop in its sixth week.
Tribute Show Gets Coverage
Dolly Wouldn't, a tribute cabaret act by the Boofont Sisters, is noted in Pasadena Weekly this week. The show, which debuted last weekend, continues this weekend at The Cavern Club Theatre outside of Hollywood, Calif. Read about the show, which looks to be a hoot, here.
---
Aug. 2:
Report: Dolly Releases CD On Her Own In Feb.,
World Tour To Start In March
Dolly will release her next CD herself in February, supporting it with a new world tour next year, her manager announced via Billboard magazine's online edition late Wednesday. Dolly Records, her new personal label which released her promotional newspaper insert CD earlier this year in the U.K., will issue the album, distribution for which has yet to be finalized, according to the story. Danny Nozell, general manager for the new label, described it a "mainstream country" album and said that the first single will be released next month. The CD will be promoted with a tour of the U.S., Canada, Australia and Europe beginning in March, he added. Read the full article here. Dolly had originally said last year that she hoped to have the disc out and corresponding tour beginning in summer 2007, but by spring she pushed that schedule back to early fall as she continued to record material for it, and now she is planning on early spring 2008. Interestingly, the article did not identify the project's title. Dolly has been referring to it as Backwoods Barbie (because she planned for it to include the title track, which is one of the songs which will appear in her upcoming Broadway musical adaptation of 9 to 5). Although she hasn't been signed to an outside record label since Decca Records closed in 1999, she has continued since then to finance her own albums via her Blue Eye Records imprint, contracting with indie powerhouse Welk Music Group, usually through its Sugar Hill Records label, for marketing and distribution on an album-by-album basis, but she was never technically signed as one of the label's official artists.
More Critics Like Thompson Album
There are more reviews of Teddy Thompson's Upfront & Down Low singling out his Rufus Wainwright-arranged cover of Dolly's "My Blue Tears" as a highlight. Music blog Live Daily gives high praise for the country collection, noting his performance of the Dolly tune is "impassioned." Read the full review here. On CMT.com's blog, music journalist Chet Flippo calls Thompson's take on the track "exhilarating." Read more here.
Another Story On Warhol Exhibit
Art Daily is using one of Andy Warhol's large Dolly portraits to represent the large exhibition of his work opening Saturday in Edinburgh, Scotland, in observance of the 20th anniversary of the artist's death. Read more, and see the photo of the piece of art, here.
---
Aug. 1:
Great You Tube Clip
Thanks to Gary for passing along one of the funniest things I've seen on YouTube in quite a while. It's the story of a cable man who has a little too strong love for Dolly's film Steel Magnolias. The short, titled Stealing Magnolias, is described with the tag line: "One man, five different wigs...Spoof on Steel Magnolias." View it here.
---