---
www.dollymania.net News December 2007
---

Dec. 31:
HAPPY NEW YEAR!
Dolly Stays No. 1 On CMT Digital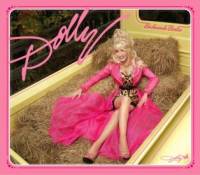 For the second week, Dolly's video for "Better Get To Livin'" tops the viewer-voted countdown of the most popular videos on CMT's digital channel, CMT Pure Country. The song hung on at No. 1 in the Pure 12-Pack Countdown which the network released Saturday. Thanks, Aaron! Vote for it in the next countdown, Jan. 5, here. (And don't forget to also vote for it on the top 20 countdowns for the regular CMT channel here and GAC here.) Reserve your copy of the CD, Backwoods Barbie, here, and download the video from iTunes here!
Saluting A Library Hero
In honoring people making a difference in the community, The Kingsport Times-News in northeast Tennessee on Sunday profiled M.A. Lunsford, a local man who brought Dolly's Imagination Library literacy program to neighboring Scott County, Va., and is trying to promote to state officials the idea of taking it statewide there as Tennessee has done. Read more here.
A Message For The Site's Readers
If you see updates become a little sporadic in coming weeks, and maybe not quite as thorough as usual, please be patient. Your webmaster is moving this week to another state to begin a new job, and I likely won't have as much free time to devote to the site for a while.
---
Dec. 29:
'I Will Always Loathe You' Out In Jan.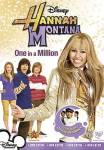 Just weeks after its U.S. premiere, Disney next month will send to DVD the episode of its Hannah Montana series featuring Dolly's second guest appearance. It has been announced that the upcoming release Hannah Montana: One In A Million will include the episode "I Will Always Loathe You," in which Dolly's Aunt Dolly character and Vicky Lawrence's Mamaw have a knock-down-drag-out over their shared high school boyfriend, Elvis Presley. The DVD, which also will have the episode where star Miley Cyrus sees father Billy Ray go out with her best friend's mother (played by Heather Locklear) and the one featuring teen musicians The Jonas Brothers, hits stores Jan. 29. Reserve your copy here! In related news, AOL's "Celeb Insider" columnists this week give Dolly some virtual ink with a little interview about her appearance on the show, her upcoming album and tour, and more. Take a look here. Thanks, Tony!
Irish Chart Update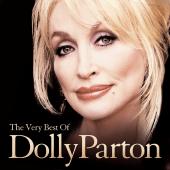 In its 37th chart week across the pond, Dolly's smash compilation disc The Very Best Of Dolly Parton, Vol. 1 gets one more week in the top 100 pop albums tally in Ireland. The CD falls nine points to No. 89 for the week, it was announced Friday.
Dolly In Print
Dolly earns a couple of mentions in the new issue of Country Weekly magazine making its way to newsstands now. The edition features a photo of the recent launch of the first British chapter of her Imagination Library literacy program as well as a column about her television viewing habits. Although she prefers a good book to the boob tube, she says she enjoys crime shows such as the CSI franchise and documentaries on A&E and Court TV.
Dolly Track In Another Film
Although exactly which song pops up in the film hasn't been revealed as far as I know, a Dolly tune is featured in the new film Cosmic Radio, an indie feature about the owner of a counter-culture radio station and the daughter of a conservative senator who comes to town. The movie premieres next Friday at the Palm Springs International Film Festival, next door to Idyllwild, the California city where the movie was filmed and is set (and where Dolly has one of her many homes). According to the paper, other artists with music heard in the picture include Peter Gabriel and Dolly pals Linda Ronstadt and Elton John.
Complaining In The Press
Kudos to fan Clint Brown for his letter to The Mountain Press in Dolly's native East Tennessee decrying radio's ignoring her new single, "Better Get To Livin'." Read what he had to say here.
Head To The Park!
The Tennessean is putting out the invitation for folks to come visit Dollywood with a profile on Friday here. The park closes for the season on Sunday, re-opening on March 21, although the annual "grand opening" weekend celebration with Dolly isn't scheduled until April 11-12.
---
Dec. 28:
Dolly Says 'Happy New Year'
With Christmas gone, Dolly's holiday message was updated Thursday on her official music website, DollyPartonMusic.net, replaced with a New Year's greeting. Take a look here!
U.S. Chart Updates
The holidays are also over on the charts. Once Upon A Christmas, Dolly's 1984 collection with Kenny Rogers, this week falls off the top 25 country catalog albums chart, down from No. 20 the previous week, its 48th, Billboard revealed Thursday in the Jan. 5 numbers. The catalog chart did see, however, the return of Brad Paisley's Time Well Wasted, featuring Dolly's most recent No. 1, their duet "When I Get Where I'm Going." The Rogers solo compilation 21 Number Ones, with "Islands In The Stream," inches down one to No. 62 country in its 94th week. The Eagles once again have the No. 1 country album with 313,000 copies sold of Long Road Out Of Eden in its eighth week, although it dips one to No. 4 pop, while Carrie Underwood's Carnival Ride gains one to No. 2 country and two spots to No. 7 pop with 216,000 units moved in its ninth week.
E! Guy Wants To See Dolly's Musical
E! Online gossip guru Mark Malkin on Thursday released his list of the things he is most looking forward to in 2008, and among them is Dolly's stage musical version of 9 To 5, about which he said: "As you all know by now, I am a mega Dolly Parton fan. I've been waiting for this musical adaptation of her hit 1980 movie for, like, forever. Ms. Parton's written something like 18 songs for the production. It'll hit Broadway after it debuts in Los Angeles in September." Read his full list here.
---
Dec. 27:
Single Still Off The Charts
Dolly's "Better Get To Livin'" still hasn't risen enough in radio airplay to return to the singles chart, Billboard revealed Wednesday in the new Jan. 5 country singles tally, which covers airplay from Dec. 17 to Dec. 23.
---
Dec. 26:
Tour, CD News Spreads
Word is starting to get around that Dolly has a new CD and tour coming up. Pieces on the upcoming tour and Backwoods Barbie made the rounds over the holiday in The Tennessean here and music resource Jam Base here.
Helping A Friend
And Dolly is plugging Darrin Vincent's new bluegrass duo, Dailey & Vincent. The brother of frequent Dolly collaborator Rhonda Vincent, Darrin often plays on Dolly's recordings, too. He has joined up with former Doyle Lawson & Quicksilver lead vocalist Jamie Daily, and they debut on The Grand Ole Opry on Saturday. The Tennessean on Tuesday pulled Dolly's quote promoting their debut album, to come out Jan. 29 from Rounder Records: "Not since the Louvin Brothers has music touched me this deep." Read more about them here.
Read Charlie Tout Dolly's Qualities
You may recall it noted here a few days back that Charlie Daniels praised Dolly during his appearance on the FOX News program Hannity & Colmes while promoting his duets collection, Deuces, on which she sings. The network over the holidays posted the transcript of that interview online, available here.
Latest Library News
Read about another one of the communities to adopt Dolly's Imagination Library literacy program after she decided to take it nationwide as their chapter reaches its fifth anniversary here. The Sauk Valley Telegraph & Daily Gazette in Sterling, Ill., reports that Whiteside County signed up for the project in January 2003 and presently has 1,400 children enrolled. Dolly began the program in her home county in East Tennessee in 1996 to provide one free, age-appropriate, hardcover book every month to every child from birth to age 5. It proved so successful that she made a $7 million gift in late 1999 to allow any community which wished to replicate it to do so -- local sponsors pay approximately $27 per child, per year to cover the price of book purchases and mailing, while Dolly's foundation covers all administrative costs. It has expanded to hundreds of communities across the U.S. and Canada, with the first British chapter added earlier this month, sending out more than 4 million books annually.
---
Dec. 24:
MERRY CHRISTMAS!
Two Of The Private Concert Stations Revealed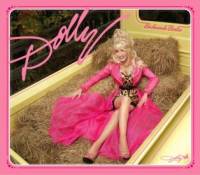 One concert news website has leaked two of the stations which will be involved in Dolly's three private club shows in February to promote Backwoods Barbie, concerts which were revealed Saturday by her official music website, DollyPartonMusic.net. While New York's radio contact wasn't noted, the site Ticket News.com reported Sunday that in Los Angeles her Feb. 4 show will be supported by Go Country 105, while Chicago's contact will be US 99.5 FM. As was previously reported, tickets for these two concerts and one Feb. 13 in New York will not be sold publicly but will instead be available from the local radio stations and DollyPartonMusic.net, although details of exactly how to obtain tickets from either source has not been announced.
Holiday Reminders


With the holiday upon us, don't forget you still have a few more chances on CMT to catch Dolly's 1986 classic A Smoky Mountain Christmas with broadcasts scheduled at 7 p.m. Eastern Christmas Eve and 5 p.m. Christmas Day. CMT's 20 Merriest Christmas Videos, with Dolly included, also airs at 5:30 p.m. Christmas Eve and 11:30 p.m. Christmas Day. Over on The Hallmark Channel, Dolly's 1996 film Unlikely Angel has one more showing: 1 p.m. Christmas Day. It also is part of Christian network TBN's holiday schedule, scheduled for 2 a.m. Wednesday morning for you night owls.
Dolly On CMT
Dolly showed up twice on the year-in-review of CMT Insider over the weekend. The first was a tribute to former duet partner and mentor Porter Wagoner, who passed away in October. She was shown both in footage from their days on his television program and at his funeral service singing "I Saw The Light" and closing the song with her somber, "Goodbye, Porter." On a much lighter note, she was included in the program's rundown of the year's sexiest and most unguarded remarks, particularly when host Katie Cook asked about a tabloid story quoting her joke that when she sleeps with her husband she fantasizes he's Keith Urban, to which she quizzed Cook about her own sexual fantasies, prompting the host to find herself at a loss for words as she blushed. The episode repeats at 11:30 a.m. Monday.
Better Late Than Never
Thanks to the readers who kept e-mailing me over the past couple of weeks to alert me to the posting of Dolly's seldom-seen music video for the "Peace Train" remix from 1997 after its posting on YouTube. Each time one would e-mail, I'd say I'd post it on the news page soon, but I kept forgetting by the time I'd sit down to create that night's update, so here's the link for you, finally! (And speaking of YouTube, while surfing over there this weekend, I stumbled upon a couple of SIMS fan-animated videos of Dolly: "White Christmas" and "Baby I'm Burning." Enjoy!)
---
Dec. 22:
UPDATE: Three Club Shows Announced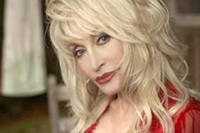 Dolly will perform three private, intimate club shows to promote the Feb. 5 release of her new CD, Backwoods Barbie, her official music website, DollyPartonMusic.net, announced Saturday morning. Tickets will not be publicly available for any of the three special concerts, instead being given away via contests on local radio stations and on DollyPartonMusic.net. The website stated that the shows will feature an abbreviated set of her career highlights and special selections from the new CD. The dates are:

Feb. 4 - The Roxy, Los Angeles (private show)

Feb. 11 - Park West, Chicago (private show)

Feb. 13 - Highline Ballroom, New York City (private show)

UPDATE: Pre-Order 'Backwoods Barbie' Now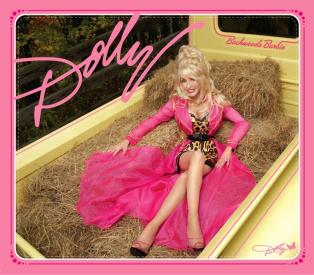 Also on Saturday morning, Amazon.com began accepting pre-orders for the new CD, Backwoods Barbie, set to hit stores on Feb. 5. The retailer also revealed the album's distributor, Artist 2 Market. The independent music distributor was established in 2005 to work directly with "branded" artists and their managers to streamline the supply chain by cutting out the middle-man so that CDs may be delivered to fans at a lower rate. It is a subsidiary of music distributor Handleman Company, and its first release was Tracy Byrd's Different Things in September 2006. Get Dolly's CD here for that lower price, which in this case is $13.98!
Three Porter & Dolly Albums To Be Re-Issued


Possibly in response to his unexpected death earlier this year, Porter Wagoner will have three of his 13 duet albums with Dolly out on CD for the first time in coming weeks, it has been announced. Special thanks to Tony for digging up the fact that SonyBMG will on Christmas Day re-issue the pair's final full-length album together, 1980's Porter & Dolly , followed by the American Beat Records release of a two-on-one CD Feb. 12 featuring their third and sixth album collaborations: 1969's Always, Always and 1971's Two Of A Kind. Both CDs are available for pre-order on Amazon.com by clicking on the links above.
'Better' On GAC
Although Dolly's video for "Better Get To Livin'" didn't make the top 20 on this week's Great American Country (GAC) countdown, that didn't stop the folks at the cable music network from playing it during the show on Friday. Her video along with new ones from Martina McBride and Keith Urban made the cut as a "sneak peek" at tracks which the host said may make the countdown in 2008. The episode was filmed at Dollywood and featured the park's Smoky Mountain Christmas Fest, which concludes with its seasonal closing Dec. 30. Catch repeats of the program at 10 a.m. and 5:30 p.m. Saturday, 1 p.m. Sunday and 10 a.m. Monday. And remember to vote for the video on GAC here (and CMT here)! In related news, after two weeks at No. 1 on the independent Indie World Country singles chart, the song dips this week to No. 9.
'Very Best' Rises In Ireland
In other chart news, the compilation hit The Very Best Of Dolly Parton, Vol. 1 earns another week across the pond on the Irish pop albums chart, rising 13 to No. 80 in its 36th chart week.
Daniels Talks Up Dolly
Thanks to Chris for alerting me that Charlie Daniels praised Dolly in an appearance Friday on Hannity & Colmes on FOX News. Promoting his recent duets collection, Deuces, he was asked whether Dolly, who appears on the CD, appeared at the recording session without the make up and wig. He laughed and responded: "No! She came in looking like an angel. She is the nicest person you could ever meet. She is no put on. It was great to work with her."
---
Dec. 21:
No New CMT Tally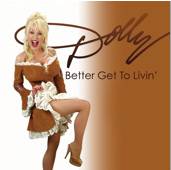 After landing for one week at No. 12, no one knows where Dolly's video for "Better Get To Livin'" presently is on the CMT Top 20 Countdown. Instead of releasing a weekly list on Thursday, the network revealed its 20 top videos of the year. However, the channel's website mistakenly identifies it as the weekly countdown for the week of Dec. 20 instead of the year-end tally, which made several people (myself included) initally think the video had dropped off the top 20. Vote for it in next week's countdown on CMT.com here and download it from iTunes here! (You may also vote on GAC's website here for its countdown, which will come out Friday, so we'll see if the video shows up there this week!)
Holiday Releases Slip On CD Charts


News wasn't much better on the album charts that came out this week either. Dolly's 1990 collection Home For Christmas falls below the top 50 country albums chart in Canada, down from No. 43 last week, its sixth this year up north. Also across the border, her Kenny Rogers collaboration from 1984, Once Upon A Christmas, appears to have peaked in its annual holiday return to the charts there, slipping three to No. 16 country in its fifth chart week there this year. The CD also appears to have peaked stateside, dipping six to No. 20 in its 48th chart week on the U.S. country catalog albums tally, Billboard revealed Thursday in the Dec. 29 numbers. Rogers also sees his 21 Number Ones, featuring "Islands In The Stream," drop five to No. 61 U.S. country in its 93rd week. The Eagles once again have the No. 1 country album and No. 3 pop with 241,000 copies sold of Long Road Out Of Eden in its seventh week, while Taylor Swift's self-titled debut CD rebounds two to No. 2 country and one to No. 8 pop with 139,000 units moved in its 60th week.
Celebrating The Season
Dolly's 1986 holiday classic Smoky Mountain Christmas, airing through Christmas on CMT, gets a plug with a nice review in The Williamsport Sun-Gazette this week in Williamsport, Pa. Take a read here.
---
Dec. 20:
'Better' Video Available For Downloading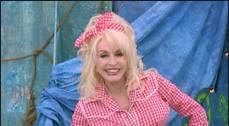 Better get to watchin' on your iPod! Dolly's video for the single "Better Get To Livin'" is now available for purchase from iTunes, her official music website, DollyPartonMusic.net, announced Wednesday. Get the video here for $1.99!
Ticket Reminder
For fans wishing to attend Dolly's March 9 concert at the Mohegan Sun Arena in Uncasville, Conn., or her March 11 engagement at the Patriot Center in Fairfax, Va., don't forget that Dolly-ite fan club pre-sales begin at 10 a.m. local time Thursday via Ticketmaster!
Shears Special Gets Noticed
Several blogs took up the promotion Wednesday of the upcoming Dolly and Scissor Sisters frontman Jake Shears interview special, Jake's Adventures In Dollywood, which as was previously reported here premieres at 11 a.m. Dec. 26 on U.K.'s Channel 4 with a repeat at 11:40 p.m. Dec. 27. Following release of a few images of the two together and a YouTube posting of two very brief clips from the program (here and here), those items started popping up on numerous blogs such as here and here. Thanks, John!
Dolly On CMT
Dolly is scheduled to be seen this weekend on CMT Insider, the network revealed Wednesday. The episode is the year in review and is being promoted as featuring "some of the sexiest moments of the year featuring Darryl Worley, Kellie Pickler, Dolly and Tim and Faith." The show premieres at 1:30 p.m. Saturday with repeats Sunday and Monday.
Helping Out Another Worthy Cause
According to TV station WCAX, musician Wayne Warner has landed Dolly for a guest spot on an upcoming CD to promote awareness of children seeking to be adopted in the U.S. The note is embedded in a story on a different CD, a holiday collection out now which raises money for the Vermont Children's Aid Society. Read more here.
Celebrate Some Dolly In Mich.
Thanks to "Jolene" for alerting me to a big Dolly fan event coming up in the Detroit suburb of Ferndale, Mich. Jolene and Chosen Books will present "Hello Dolly," a celebration of their favorite celebrity featuring a tribute show in The Rainbow Room, rentals of all of her films and a display of Jolene's huge, life-long collection of Dolly memorabilia on Jan. 13. The LGBT bookstore is located at 1956 Hilton.
Dolly Talks Up Hall's Campaign
Also thanks to Dawn for telling me about a Dolly promotion to assist the Country Music Hall of Fame. She has recorded a brief audio plug for its "All For The Hall" fund-raising campaign encouraging fans to become supporters for as little as $25 each. Take a listen here (I tried, though, to access it via Internet Explorer on two computers and received an error each time. To finally hear it, I had to enter the URL directly into Windows Media Player for it to play correctly.)
---
Dec. 18:
Cover Art, Label Logo Leaked


In plugging its upcoming projects, marketing firm Rocket Science last week released a very small thumbnail of what apparently is the cover art for Dolly's upcoming album, Backwoods Barbie, seen at left. The firm also has posted what appears to be the new logo for Dolly Records on a page here. Meanwhile, the video for the album's first single, "Better Get To Livin'," was added this week to the options for voting for the Great American Country (GAC) Top 20 Countdown. Cast your ballot here. The song, however, will remain absent from the regular singles charts this week, Billboard revealed Monday, as it is still missing from the Dec. 29 country singles chart, which will be released in its entirety late Wednesday to cover airplay from Dec. 10 through Dec. 16.
Dolly Heading To County Cork
You may recall earlier this spring thousands of Irish fans were disappointed when Dolly's scheduled concert in County Cork was unexpectedly cancelled just hours before curtain time due to safety concerns with mechanical and technical problems involving the venue's stage rigging. She said at the time: "No one could be more disappointed and hurt than I am. I promise to try to make it up to you somehow someday." And she plans to do just that next summer, it was announced Monday. She is set to play Live at the Marquee in County Cork on June 21. Tickets will go on sale to the general public via Ticketmaster Ireland at 9 a.m. local time Thursday, but Dolly-ite fan club members will have access to pre-sale tickets from 9 a.m. local time Tuesday through 8 a.m. Thursday, according to her official music website, DollyPartonMusic.net.
Dolly In Print
There are a couple of Dolly mentions in the new issue of Country Weekly magazine on newsstands this week. She gets a small photo on the cover from her recent Macy's Thanksgiving Day Parade appearance to promote a story on what the stars want for Christmas. Dolly's reply for the magazine was she loves things like tote bags and costume jewelry, but what she really wishes for is to be happy, healthy and successful, which she also wishes for everyone else as well. A piece on the favorite country recordings of cast members of The Office also notes her influence, as one actress chose Little Sparrow among her top CDs, while another went with Jolene.
---
Dec. 17:
Conn., Va. Pre-Sales This Week
Two additional Dolly-ite fan club pre-sales for Dolly's upcoming concerts have been scheduled, her official music website, DollyPartonMusic.net, revealed over the weekend. Seats for both her March 9 Uncasville, Conn., show and her March 11 Fairfax, Va., performance outside of D.C. will go on pre-sale via Ticketmaster at 10 a.m. local time Thursday for 24 hours to fan club members prior to their public sales on this coming Saturday and Friday, respectively. The pre-sale date for Atlanta, her sole remaining U.S. date prior to her summer European tour and return for more American concerts in fall and winter next year, has yet to be announced, but regular tickets for that engagement won't go on sale until January, so I wouldn't expect a pre-sale until a few days in advance of that. Tickets for her Pittsburgh concert went on public sale Friday, while Boston and New York did so on Saturday. Minneapolis and Chicago begin on Monday morning, all following fan club pre-sales last week.
Additional Interviews Overseas
Meanwhile, Dolly's European promotions for the upcoming tour continued over the weekend with interviews published in The Nottingham Evening Post here and The Irish Independent here. Even Terry Morrow at The Knoxville News-Sentinel discusses here her recent U.K. trip and repeats the story of wanting Tom Cruise and Katie Holmes to produce Scarlet Johannsen in her life story for the big screen (a tale which apparently was generated by one of the British tabloids and thus likely as accurate as the things that appear in The National Enquirer).
'Very Best' Returns Across The Pond
The Very Best Of Dolly Parton, Vol. 1 pops back up on the Irish pop albums charts this week, it was announced over the weekend, coming in at No. 93 in its 35th chart week there.
'Better' Update
Thanks to Sheldon for letting me know Dolly is in the Dec. 17 issue of OK! Weekly for the "Hot or Not?" section, saying she's "sizzing" for her "awesome" new video for "Better Get To Livin'." Meanwhile, the song gets a second week at No. 1 on the independent Indie World Country singles chart, it was announced Friday.
Dolly To Sit With The King
Although the air date has yet to be revealed CNN.com is now listing Dolly among the "upcoming guests" in the very near future for its Larry King Live program. Thanks, David!
'9 To 5' Inside Scoop From Star
Wicked star Stephanie J. Block, one of the cast members for the new musical stage version of 9 To 5, talks up the project, how she got involved and how great Dolly's score is in a Playbill piece from the weekend available here.
Dolly Holiday Cheer
Thanks to Amanda for sending me a cute little Dolly holiday treat you may watch here.
---
Dec. 14:
'Better' Starts At No. 12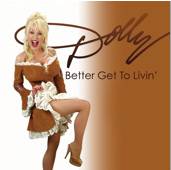 For the first week after being added to the list for viewer votes in CMT's Top 20 Countdown, Dolly's new video for "Better Get To Livin'" debuted Thursday at No. 12 on the network's list of the week's most popular videos. The song has been off the regular country singles charts for a couple of weeks after peaking at No. 50, so maybe if the video holds on for a few weeks on the chart, radio airplay will pick back up. Vote for the video on CMT here and watch it on CMT.com here (or YouTube here)!
Holiday Charts Continue Rise


In other chart developments, it's a Dolly holiday here and to the north. Her 1984 collection Once Upon A Christmas with Kenny Rogers rises two to No. 14 on the U.S. country catalog albums chart in its 47th chart week, the Dec. 22 numbers Billboard released Thursday revealed. In Canada, the CD gains six to No. 13 on the regular country albums tally for its fourth chart week there this year. Also up north, Dolly's solo Home For Christmas from 1990 moves up three to No. 43 in its sixth week this year there. A Kenny Rogers non-holiday compilation, 21 Number Ones, with "Islands In The Stream," bumps up two on the American country albums list to No. 56 in its 92nd week. The Eagles hold on to No. 1 country and slip one to No. 3 pop with 204,000 copies sold of Long Road Out Of Eden in its sixth week, and Carrie Underwood gains one to No. 2 country and two to No. 7 pop with 107,000 units moved of Carnival Ride in its seventh week.
New Holiday Greeting Posted
Her official music website, DollyPartonMusic.net, on Thursday evening posted a special holiday greeting from Dolly herself. Watch it on the site's main page here!
Premium Concert Packages Coming
They weren't available yet as of press time Thursday evening, but Ticketmaster was advertising that Dolly's upcoming Backwoods Barbie Tour will feature premium ticketing packages. Fans who want to sit up close (usually first or second row) will be able to bid on premium seat auctions, with a portion of proceeds benefiting Dolly's Imagination Library literacy program. They will also sell Hot Seat Packages, which feature seats close to the front plus a Hot Seat-exclusive merchandise item and collectible laminate from the concert (although they're quick to point out that the laminate will not get anyone backstage). Dolly-ite fan club pre-sales continue through Friday morning for the Ticketmaster shows and ended at 10 p.m. local time Thursday for the non-Ticketmaster outlets. Meanwhile, concert watchers Pollstar on Thursday profiled the upcoming tour, which will kick off with a limited U.S. leg in February and March before heading to Europe for the summer and more North American dates in the fall and winter. Read their piece here.
Additional U.K. Coverage Out
Catch a great little Dolly interview from London's The Sun from Thursday here, where she talks about the album, tour, songwriting, her image, surgery, never retiring and more.
There's A New Jolene In Town
University of Wisconsin star female basketball player Jolene Anderson has earned herself a Dolly-styled tribute. Madison, Wis., radio station Country Q106 is honoring her with a re-worked version of "Jolene" praising her work on the court with lines like: "Opponents worry in their sleep/How to stop you or the 3/They're crying when they call your name, Jolene." Watch their music video for the song here and read more about it here.
Latest Library Happenings
Dolly's Imagination Library literacy program's Grant County, Ky., chapter gets a profile in The Grant County News this week. Read it here.
---
Dec. 13:
Catch Dolly On U.K. TV
Special thanks to Tracey for updating me on several upcoming Dolly appearances on British television and radio. A new program, Jake's Adventures In Dollywood, which chronicles Scissors Sisters front man Jake Shears' meeting Dolly during her recent visit overseas, debuts on Boxing Day. The half-hour special features an interview with her and a "winter wonderland walk through her camp-as-Christmas traveling wardrobe," according to Channel 4. The show premieres at 11 a.m. Dec. 26 with a repeat at 11:40 p.m. Dec. 27. Her now-classic Unlikely Angel pops up on the British version of the Hallmark Channel at 8 a.m. and 3 p.m. Dec. 20, while Dolly does an interview on The Shaun Keaveny Show on BBC Radio 6 on Friday (the episode airs from 7 a.m. until 10 a.m., and you'll be able to listen online here).
Pre-Sales Reminder
Don't forget that tickets for several of Dolly's concerts next year stateside go on pre-sale for Dolly-ite fan club members at 10 a.m. local time Thursday. These include Minneapolis, Chicago, Pittsburgh, Boston and New York (the latter of which Ticketmaster corrected Wednesday to a 10 a.m. sale time). Visit the online home for the fan club, DollyPartonMusic.net, for more information on how to order your seats.
Dolly Film On Another List
And thanks to Bridget for alerting me to the inclusion of Dolly's first film, 9 To 5, in a new list from Entertainment Weekly of the 20 best revenge films of all time. The get-the-boss flick comes in at No. 19. Take a look at the countdown here.
How To Win Friends And Influence A Nation
The Belfast Telegraph considers Dolly one of America's greatest women of influence, according to a piece posted here which recounts how she and Oprah Winfrey each in her own way holds sway with the public.
---
Dec. 12:
More Pre-Sales Scheduled
Four additional Dolly-ite fan club pre-sales for next year's U.S. concerts were announced Tuesday by Dolly's official music website, DollyPartonMusic.net. All four dates -- Northrup Auditorium in Minneapolis on Feb. 28, the Benedum Center in Pittsburgh on Feb. 29, Boston's Opera House on March 5 and New York's famed Radio City Music Hall on March 7 -- will see fan club pre-sales begin Thursday morning. Boston and New York will be handled via Ticketmaster as 24-hour pre-sales, while the other two will be done through the local theatres' box offices for just 12 hours each. Although the website lists a 10 a.m. local time starting point for all four shows' pre-sales, Ticketmaster reports that the New York pre-sale won't begin until 11 a.m. local time. The retailer also notes that tickets for Boston will run $55 to $95 and for New York $49.50 to $100. Regular ticket sales begin Friday for Pittsburgh, Saturday for Boston and New York and Monday for Minneapolis. As was previously reported here, Chicago's pre-sale will also begin Thursday morning on Ticketmaster, with regular seats for that show on sale starting Monday. Pre-sales for her Connecticut and Virginia shows, which go on sale to the general public on Dec. 22 and 21, respectively, and Atlanta, which won't go on regular sale until January, have yet to be announced. Likewise, any information on concert meet-and-greets, which were touted as a benefit of fan club membership when the club initially launched, has also yet to be released, although a message board posting on her website states that details on those are still being worked out.
Dolly Breaks Silence On Randy's Theatre
Dolly spoke out Tuesday for the first time in defense of her brother Randy Parton and his Randy Parton Theatre in Roanoke Rapids, N.C., saying in a written statement how hurtful comments about her brother have been in the press and how unfair she sees it to make him the "scapegoat" for a failed venture when many people share responsibility. In consultation with Randy, the city placed the theatre under new management about three weeks ago amid public concerns over lower-than-expected attendance since the venue opened over the summer. Then on Thursday morning, the city fanned the controversy by releasing financial information critical of how the theatre's previous management under Randy had spent a portion of an operating reserve fund which the city had given them using taxpayer dollars as seed money to start up the venue's operations. That night, the mayor expelled Randy from the theatre shortly before he was scheduled to perform, alleging he was intoxicated, something which Randy denied to a television reporter as he left the venue. The next day, the city announced they did not wish him to return to the theatre, would consider dropping his name from its title and expected to seek legal action to terminate his contract to perform there. City officials were expected to meet Tuesday night in a closed-door session to further discuss their options, according to the media. Read an Associated Press story on Dolly's comments here. Dolly's complete statement released Tuesday is as follows:
It breaks my heart to see my brother, Randy, being crucified in the press when his intentions from the beginning have been to do the best job he could at what we was asked to do. As a sister, friend and supporter, I need to say a few things on his behalf, as well as my own.
Randy had a very successful show at Dollywood for many years. When he was offered the opportunity to go outside and do his own thing, naturally he jumped at the chance. Almost every performer I know dreams of developing his or her own theater and developing their own show.
No one can dispute the fact the show he put together for the theater was top of the line. I know in my heart that Randy gave it his best effort.
Unfortunately, now that things aren't working as well as everyone had hoped, everyone is pointing fingers and naturally no one wants to take the blame. It is not fair making Randy the scapegoat for a project where so much and so many were involved.
I have been involved with a lot of blessed projects but sometimes things are just not meant to be. We will probably never know the whole story, whether it was the feasibility study, the show, the promotion, the marketing, or a combination of all of these things.
Anyway, I hate it for Randy and for the entire community. We all had high hopes.
I was there for the ribbon cutting ceremony and met a lot of great people from the area. I hope they will move forward, forgive each other and create something else that will benefit everyone.
Dolly Helps CMT Spread The Cheer
Get your ho-ho-hos from Dolly, who is among the artists to help CMT wish everyone a Merry Christmas with their very own holiday greetings to fans. View Dolly's message here!
Dollywood Gets GAC In The Spirit
Great American Country (GAC) is returning to Dollywood! The network is scheduled to film a new Top 20 Country Countdown at Dolly's theme park to air Christmas week. The episode, which will highlight the park's holiday celebration, premieres at 8 p.m. Eastern Dec. 21 and repeats Dec. 22, 23 and 24.
---
Dec. 11:
Chicago Pre-Sales Start Thursday
Although her official music website, DollyPartonMusic.net, as of Monday night was still showing the fan club pre-sales date as to be announced sometime in the future, Ticketmaster earlier on Monday revealed that Dolly-ite seats for her Feb. 29 Chicago concert will go on pre-sale at 10 a.m. Central time Thursday. They will remain on pre-sale for 24 hours and then go on sale to the general public next Monday, a date previously disclosed. In addition, Windy City fans will have the option of buying a "fan club bundle" where they buy their fan club membership at the time they also buy their tickets so that they may take advantage of the pre-sale if they aren't already Dolly-ite members. Pre-sale dates for the other U.S. shows (some of which go on sale to the public in the next few days -- Pittsburgh on Friday and Boston and New York on Saturday) have yet to be announced. Tickets for Chicago will run $57-$147, according to Ticketmaster. Seats for her tour opener in Minneapolis, on the other hand, will be $95, $75 and $57, according to the venue, The University of Minnesota's Northrop Auditorium, which will be selling the tickets for that concert beginning at 10 a.m. Monday through its university ticket office.
'Better' Still Absent From Charts
The next installment of the Billboard country singles chart still won't see Dolly's "Better Get To Livin'" return, preliminary chart data released Monday confirmed. The full chart will be out Wednesday night, but it won't have Dolly. The tally dated Dec. 22 records airplay from Dec. 3 through Dec. 9, which marks the first full week of air time since the song's video premiered on CMT on Nov. 29.
Dolly's Library Heads To West Virginia
Dolly's Imagination Library literacy program expanded to a new state this week with the official kick off of the project in West Virginia, where it serves Clay, Lincoln and McDowell Counties, television station WSAZ reported here.
---
Dec. 10:
Dolly On CMT
If you missed Dolly on CMT Insider over the weekend, you've got two more chances Monday to catch the episode: 1:15 a.m. and 11:30 a.m. (both times Eastern). Dolly makes an appearance at the end of the show to talk about the new video for "Better Get To Livin'," which host Katie Cook described as having the message of telling ladies to get off your butt and stop feeling sorry for yourself, an assessment to which Dolly agreed. In addition to talking about the video and showing a couple of brief clips, Cook mentioned Dolly's upcoming Broadway musical adaptation of 9 To 5 and asked with her upcoming European tour whether she can speak any foreign languages. No, Dolly replied, noting that she has a difficult enough time speaking English because she instead speaks "hillbilly," making it difficult for her to be understood sometimes. Speaking of the network and the video, don't forget that you can vote for Dolly's new single in CMT's Top 20 Countdown here!
Janney Chats About Dolly's Pies
Allison Janney, who will play the role of Violet in the aforementioned stage musical, told E! Online over the weekend that during workshop rehearsals in New York over the summer, Dolly would bounce in every day with a different outfit she'd model for the cast and crew. She added that she'd write down lyrics for new songs on paper plates during rehearsals and would treat them with homemade desserts she'd bake the night before. "I was a little nervous," Janney said. "I could sing, but I am not a Broadway singer. I can't read music. But Dolly was like, 'Allison, I can't read music either. I'm not like these other girls, too. Me and you are very much alike.' "Read more here.
Aunt Dolly Is Miley's Fave
Who is Hannah Montana star Miley Cyrus' all-time favorite performer? Well, her godmother, of course! In a Q&A published this weekend in The Chicago Sun Times here, she says that while she adores Beyonce, Gretchen Wilson, Faith Hill and Tim McGraw, her Aunt Dolly is her favorite, adding: "She is so great. I love the fact that she has those super-long fingernails and plays the guitar with them instead of a pick." Dolly's second guest appearance on the teen star's Disney hit, which got its U.S. premiere on Friday night, repeats throughout the month with showings planned Tuesday as well as on Dec. 17 and Dec. 22.
---
Dec. 8:
Holland, Eight American Concerts Revealed
Several U.S. dates for the first American leg of Dolly's 2008 world tour were revealed Friday by her official music website, DollyPartonMusic.net, noting that pre-sales will be coming soon for Dolly-ites fan club members. In addition, ticket sellers and the media revealed another engagement on the European portion of the tour which goes on sale this weekend. That night is June 19 at Ahoy in Rotterdam, The Netherlands, for which tickets become available at 10 a.m. local time Saturday via Dutch Ticketmaster. Check out stories (in Dutch) here and here. Thanks to the several Dutch fans who wrote in with the news Friday! She will begin the tour in the States in February, head to Europe for the summer and is expected to continue touring the U.S. and Canada through the remainder of the year. (An Australian leg was also promised in early discussions of the tour but has yet to be confirmed as still on the schedule.) Although pre-sale dates for the American performances have yet to be announced, public sale dates are known. The shows are:
• Feb. 28 - Northrup Auditorium, Minneapolis, Minn. (public sale Dec. 17)
• Feb. 29 - Chicago Theater, Chicago, Ill. (public sale Dec. 17)
• March 3 - Benedum Center, Pittsburgh, Pa. (public sale Dec. 14)
• March 5 - Opera House, Boston, Mass. (public sale Dec. 15)
• March 7 - Radio City Music Hall, New York, N.Y. (public sale Dec. 15)
• March 9 - Mohegan Sun Arena, Uncasville, Conn. (public sale Dec. 22)
• March 11 - Patriot Center, Fairfax, Va. (public sale Dec. 21)
• March 12 - Fox Theater, Atlanta, Ga. (public sale Jan. 19)
Hear Dolly On The BBC Radio 2
Before heading home from the U.K., Dolly took time to appear on BBC Radio 2's Steve Wright In The Afternoon program Friday. Take a listen online here (Dolly's interview is late in the program, about 19:30 or about an hour and a half in, but if you listen to the entire three-hour show, you'll hear a few Dolly tunes throughout it).
'Better' Tops Indie List, Makes CMT Ballot
Even if it isn't getting much airplay on mainstream country radio stations, Dolly's "Better Get To Livin'" makes it to No. 1 this week on the Indie World Country chart. The video finally was added for votes on CMT's Top 20 Countdown poll Friday. Cast your ballot here!
Reports: City Doesn't Want Randy Back
The deal for Dolly's brother Randy Parton to have his own theatre in North Carolina continued Friday to fall apart. Television station WRAL reports here and The Raleigh News Observer reports here that authorities believed he was drunk at Thursday night's scheduled performance (something which Randy denied in an interview with reporters as he exited the facility Thursday after being asked to leave prior to his planned show) and that city officials do not want him to return to the venue, seeking instead to cancel his contract and change the facility's name.
---
Dec. 7:
More Pre-Sales Begin Friday
Dolly's upcoming concerts in Sweden, Ireland and Northern Ireland will have Dolly-ite fan club pre-sales, her official music website, DollyPartonMusic.net, announced Thursday. The pre-sales begin at 9 a.m. local time Friday and conclude at 9 a.m. Sunday. Public sales will start at 9 a.m. local time Monday. Aiken Promotions, promoter for the Ireland and Northern Ireland dates, also announced here that video screens will be placed on both sides of the stage at each concert (the lack of video screens at her concerts there last year was the source of numerous fan complaints). The newly-announced shows are:

June 13 - Stockholm Stadium, Stockholm, Sweden (pre-sale Dec. 7; public sale Dec. 10)

June 14 - Malmö Stadium, Malmö, Sweden (pre-sale Dec. 7; public sale Dec. 10)

June 22 - Nowlan Park, Kilkenny, Eire (pre-sale Dec. 7; public sale Dec. 10)

June 24 - Odyssey Arena, Belfast, Northern Ireland (pre-sale Dec. 7; public sale Dec. 10)
In other European notes, I'm told that Nashville FM, a subscription-based music channel from the Netherlands, has kept Dolly's current single, "Better Get To Livin'," in heavy rotation in recent weeks, and I'm also told that the male fan who is seen trying to catch a glimpse of Dolly in the recent ITN video of this week's Rotherham appearance was none other than Mark, one of the guys behind the British fan site DollyPartn'ers.

Dolly Falls, Holiday Titles Gain
Dolly's 16 Biggest Hits falls back off the 75-position country albums chart in the Dec. 15 Billboard numbers released Thursday, down from No. 75 the previous week, its 11th. On a more positive note, Once Upon A Christmas, her 1984 album with Kenny Rogers, shoots up nine to No. 16 in its second week this year on the country catalog albums chart, its 46th total week on that tally, as the collection holds steady at No. 19 Canadian country in its third chart week there this year. Dolly's own Home For Christmas rebounds seven spots to No. 46 Canadian country in its fifth week up north this year. 21 Number Ones by Kenny Rogers, featuring "Islands In The Stream," gains nine on the country albums chart to No. 58 in its 91st week, while Rhonda Vincent's All American Bluegrass Girl, with Dolly on "Heartbreaker's Alibi," falls back off the 15-positon bluegrass albums chart, down from No. 8 last week, in its 66th. The Eagles rebound one to No. 1 country and three to No. 2 pop with 313,000 units of Long Road Out Of Eden moved in its fifth week, and Garth Brooks slips one to No. 2 country and No. 5 pop with his The Ultimate Hits selling 112,000 copies in its furth chart week.

TV Reminder
Don't forget to see Dolly and Vicki Lawrence duke it out on The Disney Channel's Hannah Montana when the pair return for repeat guest spots on the show. Although it has aired already in Europe, Friday's 8 p.m. Eastern showing marks the U.S. premiere of the episode "I Will Always Loathe You." It garners a recommendation for viewing from The St. Louis Post-Dispatch this week here and The Knoxville News-Sentinel here (in an article which also mentions a Gilmore Girls actor's recent trip to Dollywood).

Randy's Woes Increase
Troubles appear to be deepening for Dolly's brother Randy Parton and his Roanoke Rapids, N.C., venue, The Randy Parton Theatre. Television station WRAL reports that officials asked him Thursday to leave the theatre and not perform his show. Cameras caught up with him as he went home and blasted the city over what he perceived to be his mistreatment. Read the story, and see the video, here.
---
Dec. 6:
Dolly Packs A Punch In Overseas Media
The Dolly reading train continued to roll across Britain Wednesday with her stop in the city of Rotherham to formally launch its participation in her Imagination Library literacy program. Even Parliament got into the act, with a House of Commons resolution coming from Westminster commending her on the program's success across the Atlantic and its expansion into the U.K. Coverage of the appearance was all over the press:

Two stories from the BBC here and here, plus streaming video of her on Look North and Breakfast here.

A story and video from The Yorkshire Post here.

A video from ITV here.

A video from ITN here.

A "60 Second Interview" from Metro here.

A story and photo of presenting a book to a two-day-old baby from The Sun here.

A story from The Guardian here.

A story from Channel 4 here.

A story from The Independent here

See several photos here.

Swedish Tickets On Sale Monday
Swedish ticket outlet Ticnet on Wednesday began promoting Dolly's upcoming appearances in that nation on its website. I don't speak the language, but the announcement appeared to indicate that she will play the previously announced concert in Stockholm as well as one in the city of Malmö, with tickets for both going on sale Monday.

Dolly Helps Out A Pal
Thanks to my friend Christian at Country Stars Central for alerting me to an electronic press kit for newcomer Sarah Kaine which features a great interview with her mentor, Dolly. He has posted the video on his website here.
---
Dec. 5:
Dolly Takes U.K. By Storm
Dolly's present visit to the U.K. to launch the first British chapter of her Imagination Library literacy program is garnering a great deal of attention. A press release on the visit has been issued here (an American Associated Press summary of the release is available from The Tennessean here), and she appeared Tuesday on the BBC's Breakfast Show and This Morning to plug the project, her upcoming CD and her upcoming tour. (The This Morning interview has been posted on YouTube in two parts here and here.) She also formally announced the program in a media appearance at London's Savoy Hotel. Stories and photos from that event are available from Metro here, Raising Kids here and the AP here. She was to proceed Tuesday to the town of Rotherham for an appearance Wednesday to kick off the program there.
Stockholm, Ireland, London X2 On Tour Bill
Another date has been added to the European leg of next year's tour, and it marks the first time members of Dolly's new Dolly-ites fan club have access to exclusive pre-sale tickets. A second show at London's O2 Arena has been added to close out the European tour on July 6. Dolly-ites members who log on at her official music website, DollyPartonMusic.net, will find a passcode for tickets to the European shows. Members may purchase up to six pre-sale tickets for each show with a maximum of 20 pre-sale tickets per code, so presumably other European dates which have yet to be announced will have pre-sales available. The pre-sale for the new London show runs from 9 a.m. local time Dec. 5 until 9 a.m. local time Dec. 6, with tickets released for sale to the general public immediately afterward. In addition, the Library press release noted that the European portion of the tour will kick off June 13 in Stockholm, Sweden (although the exact venue has yet to be revealed), and also include shows in Denmark, Norway, Holland and Ireland and the U.K., with the London concerts concluding the portion of the tour on that side of the Atlantic.
Be On 'Oprah'!
Dolly is apparently gearing up to stop by The Oprah Winfrey Show to plug the new CD, as Oprah is seeking viewers to contact the program if they are Dolly's biggest fan or if they want to surprise her biggest fan. Both topics have shown up in the "Be On The Show" section of Oprah's website. Click on the links above to submit your information! Thanks, Chad!
---
Dec. 4:
No Dolly On New Charts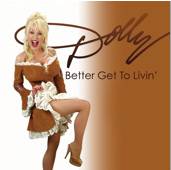 The new music video for Dolly's single, "Better Get To Livin'," doesn't seem to be immediately helping garner additional airplay. Preliminary chart data released Monday shows that the tune did not have enough spins for Nov. 26-Dec. 2, which includes the first full week after the video premiered on CMT.com and the first half-week after its television premiere on CMT's cable network, to re-enter the top 60 country singles in the new chart which will be dated Dec. 15. The track fell off the top 60 last week after eight chart weeks. In related news, thanks to Amanda for letting me know Dolly recently stopped by Cleveland's WGAR 99.5 FM to promote the single. The station has posted photos, video and audio from Dolly's visit, all of which are accessible here.
Denmark Show Announced
The slow trickle of concert dates for the European leg of Dolly's 2008 world tour continued Monday with tickets on sale for a June 15 engagement at Viborg Stadion in Viborg, Denmark. Click here for more information and links for tickets. Thanks, Arne! The latest addition brings the total for the summer portion of the tour to nine, although more are expected to be forthcoming.
Dolly: Let The 'Old Codgers Fight'
Dolly has responded to the so-called controversy regarding her appearance in England this week to kick off the first U.K. chapter of her Imagination Library literacy program. As you may recall, a couple of local council members in the city she will be visiting Wednesday have complained of a government meeting being postponed for a Dolly luncheon. Well, Dolly's reply, according to The Times here was: "I will let the old codgers fight it out among themselves. I guess they are old codgers. I can say that because I'm an old codger myself. I never, ever get involved in politics. With politics you are not allowed to be honest. I don't have time to deal with that. I would rather work with kids." In related news, The Telegraph has an editorial praising Dolly, criticizing the complainers and wondering if they didn't drum up the whole "controversy" as a publicity stunt here.
Dolly Tells Keith No
She may joke about fantasizing in bed that her husband is Keith Urban, but Dolly's busy schedule kept her from sharing the stage with the Aussie star last week at his sold-out concert in Nashville, according to Country Hound here. Urban had invited her to perform with him at Friday's show, but when she couldn't make it, Martina McBride appeared instead and sang "A Broken Wing" while he played guitar.
---
Dec. 3:
Yet Another Concert Added
With her first Glasgow, Scotland, show next year all but sold out, a second engagement in the city was unexpectedly added with tickets going on sale immediately Saturday via Ticketmaster U.K.. The new set will be June 29, two nights after her previously-scheduled concert there.
U.K. Trip Touted
Dolly's upcoming visit to Britain this week to launch the first English chapter of her Imagination Library literacy program gets covered by The Sunday Mirror here, but some other papers are focusing on a bit of controversy it has stirred up. Apparently, a member of the local city council is upset that his fellow council members decided to postpone an official government session meeting an hour so they could attend a luncheon on Wednesday with Dolly. Read the story here from The Times and here from The Telegraph (the latter of which also offers an editorial here telling the complaining council member his concerns are unwarranted).
More On Video From CMT
A CMT staffer gloats over meeting Dolly and praises her new video for "Better Get To Livin'" in Sunday's update to the network's official blog here. Since its premiere last week, the network has also been plugging the video on the front page of its website, and she's also slated to talk about it on next weekend's CMT Insider.
---
Dec. 1:
Norway Concert Scheduled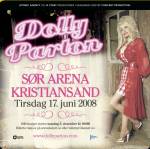 The first non-U.K. stop on Dolly's 2008 world tour has been confirmed for June 17 at the Sør Arena in Kristiandsand, Norway. Tickets will go on sale via the Norwegian I.K. Start service on Monday. Check out some local coverage in the media (albeit in Norwegian) here and here. The only other announced dates thus far for the tour are in Britain, although several other nations are expected to be announced in coming weeks. Thanks, Karen!
Dolly's Library Gets Coverage Overseas
The BBC on Friday promoted Dolly's upcoming appearance in Rotherham, South Yorkshire, to kick off the first British chapter of her international literacy campaign, the Imagination Library. Read the piece here, and check out a video version of the story as well here. She will be in town on Wednesday for the event. (And don't be confused by the word "scheme" in the article. In the Queen's English, the word has a neutral connotation rather than the negative overtones that most Americans associate with it.) In other Library news, the addition of Forsyth County, Ga., is observed in Access North Georgia here (noting that a foundation there aims to have the program statewide by 2010 -- presently, Dolly's native Tennessee is the only state to offer it in every county), but on a less positive note, The Fergus Falls Journal in Minnesota on Friday noted that its Otter Tail County chapter is suspending operations for six months due to lack of funding for the local share of the program with the hope to start up again in six months. More than 17,000 books have been distributed there, the story reported here.
Hall Has Dolly Holiday
The Country Music Hall of Fame is celebrating the season with Dolly this year, it has been announced. The Nashville institution, which welcomed Dolly among its members in 1999, will feature her prominently on Dec. 16. The Ford Theater will show her 1990 television holiday music special Christmas At Home all day in a continuous loop (more information here). In addition, her 1986 Christmas made-for-television movie A Smoky Mountain Christmas will be shown in the Hall at 2 p.m. that day (more information here). Both events are free. The Museum will also show a December 1968 episode of The Grand Ole Opry with Dolly in an all-day loop for free on Dec. 8.
New Galleries Added
Thanks to Leigh and Anthony for sending in some shots from last week's Macy's Parade which have been added in galleries here. In addition, thanks to Michael for his images of meeting Dolly in Asheville, N.C., which are accessible here!
---