You Never Took The Time
The other 10 previously released tracks consist of seven from her debut album Hello I'm Dolly and three from her second Monument record, As Long As I Love. The unreleased recordings all appear to be from that same 1965-1967 time period and vary from two country songs made popular by other artists around that time (the 1967 Tammy Wynette album cut "Send Me No Roses" and the 1966 Kitty Wells single "Only Me And My Hairdresser Know") to a jazzy "I Keep Intending To Tell You" and very '60s popish "You're Not From My World." Thanks, Tony!

U.S. Chart Updates
Reba McEntire is now just within one song of tying Dolly's record for the most No. 1 country singles by a female artist, with "Turn On Your Radio" advancing to the top spot in the new Billboard charts released Thursday and dated Jan. 1, 2011. The track is her 24th No. 1 song (her management counts it as her 35th because she's had 11 songs hit No. 1 on various minor charts that did not reach the top of the "industry bible," Billboard magazine). Dolly holds the women's record on the chart with 25, a title she has kept for 25 years. She tied Tammy Wynette for the spot in 1985 with "Think About Love" becoming her 20th visit to the top position. She took the title on her own two years later and scored four additional chart-toppers between 1989 and "When I Get Where I'm Going" with Brad Paisley in 2005. In other chart news, Kenny & Dolly's Once Upon A Christmas from 1984 may have run its annual course on the country catalog chart, as this week it falls off the 25-position tally, down from No. 21 last week, its 65th since release and its sixth week on the list this holiday season. (Canadian chart updates were not available as of Thursday, but last week the title was No. 6 Canadian country and No. 32 pop up north.) Rhonda Vincent's Taken, featuring a Dolly duet, dips one to No. 14 U.S. bluegrass in its 13th chart week. On the overall charts, Taylor Swift's Speak Now inches up one to regain the No. 1 pop position and retains its chart-topping country spot in its eighth week, while Rascal Flatts' Nothing Like This holds steady at No. 2 country and falls three to No. 16 pop in its fifth week.

Last Holiday Pics Posted
To conclude our holiday gift to you, a selection of shots from Dollywood's Babes In Toyland production taken by Dollymania.net correspondent Harrell Gabehart at the park's Smoky Mountain Christmas festival have been posted here and here. The show ends its five-year holiday run at the park this season. The festival, which includes multiple performances of Babes each day the park is open, runs through New Year's Day, when the park shuts down until March. (And here's an additional gift: The 71st annual performance of Handel's "Messiah" by the Middletown Civic Chorus. This year, I was the louder of just TWO tenors performing this in a chorus filled with sopranos, altos, and basses, so pretty much each tenor sound you hear, other than the guest soloist, is coming out of me! Watch here.)
---
Dec. 23:
Dolly To Get Lifetime Grammy Award
Already the recipient of seven Grammy Awards, Dolly is one of next year's Lifetime Achievement Award winners from The Grammy parent organization, the Recording Academy, it was announced Wednesday. Others receiving 2011 Lifetime Awards are actress and singer Julie Andrews, jazz performer Roy Haynes, classical group the Juilliard String Quartet, folk legends The Kingston Trio, punk innovators The Ramones and gospel great George Beverly Shea. Next year is the 40th year the honor has been awarded, with Dolly becoming just the 17th recipient from the country music genre out of 160 total honorees. Past country winners include Roy Acuff, Chet Atkins, Johnny Cash, Patsy Cline, Merle Haggard, Loretta Lynn, Bill Monroe, Willie Nelson, Kitty Wells and Hank Williams, among others. The awards will be presented during an invitation-only ceremony in Los Angeles on Feb. 12 and be acknowledged during the Grammy telecast on CBS Feb. 13. In a press release, Recording Academy President/CEO Neil Portnow noted: "It is a great honor to recognize and celebrate such a distinguished and dynamic group of honorees who have been the creators of such timeless art. These influential performers and brilliant innovators have been of great inspiration to our culture and industry. Their legendary work has left a lasting impression and will continue to influence generations to come." The Lifetime Achievement Award honors lifelong artistic contributions to the recording medium and is determined by vote of The Recording Academy's National Board of Trustees.
Another '9 To 5' Interview Posted
The Naples Daily News on Wednesday offered a delightful interview with Dolly, done with the paper just before her 9 To 5: The Musical opened for its national tour in Nashville, about the show and its tour, which rolls into the Florida city on Monday for a one-week engagement concluding on Sunday, Jan. 2. Read the story here.
---
Dec. 22:
Latest Holiday Shots From Dollywood
Your next group of photos taken at Dollywood's Smoky Mountain Christmas festival by Dollymania.net correspondent Harrell Gabehart are now available for your enjoyment here. Thanks!
Dolly Gets Address Change
About two years ago, Dolly's management asked that fans cease sending fan mail to her home address or Nashville office complex and instead use a new address on 21st Avenue in Nashville. Now, they've moved the collection point again. Thanks to a fan for alerting me that his Christmas card to Dolly at the 21st Avenue address was returned to sender for a vacant address. This led me to search the FAQs on her official record label website, DollyPartonMusic.net, which has updated (without fanfare) the fan mail address posted on the site. Mail should now be sent to 2817 West End Ave. Suite 126, #389, Nashville, TN 37203, which appears to be a mailbox in one of Music City's UPS Store locations.
Impersonator Makes UK TV Rounds
Britain's Sunderland Echo on Tuesday had a little story about Dolly impersonator Andrea Pattison having appeared on a couple of special episodes of The Weakest Link there and making a big impression on "mean" hostess Anne Robinson. Read more here.
Dolly's Hometown Makes It Big
Sevierville, Tenn., which claims to be Dolly's "hometown" (since it was the closest town a few miles from the mountain where she was raised) has been named by Forbes magazine as one of the 10 fastest growing small towns in the nation. The city, which is adjacent to Dollwood's home of Pigeon Forge, saw a population growth of 6 percent from 2006 to 2009, gaining 5,000 people to 86,243 in that time, giving it the No. 8 position on the list, Knoxville TV station WBIR noted here.
---
Dec. 21:
New Dollywood Holiday Shots
The next selection of holiday photos from Dollywood's Smoky Mountain Christmas festival by Dollymania.net correspondent Harrell Gabehart have been posted to the site here. Enjoy!
Latest 'Buffy' Talk
MovieWeb reports that Glee star Heather Morris confirms she is being considered for the re-make of Buffy The Vampire Slayer and notes that the project's new screenwriter didn't know that Dolly owned the rights to the movie. Read more here.
---
Dec. 20:
Have A Holly, Jolly, Dollywood Christmas!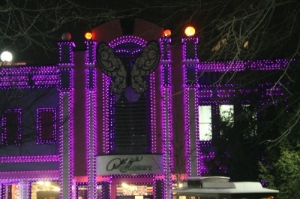 As part of our holiday greetings to you from Dollymania.net, we plan to post over the next several days selections of photos from Dollywood's Smoky Mountain Christmas festival for the enjoyment of those unable to make it to the park's yuletide celebration. You only have a brief time to enjoy the event before the park closes for the season, including the final performances of Babes In Toyland before the show is retired for good. It's open 2 p.m. until 9 p.m. this week, closed Christmas Eve and Christmas Day, and then open 11 a.m. until 9 p.m. next week, closed New Year's Eve. Its last operating day of the 2010 season is New Year's Day 2011, closing until the 2011 season opening on March 26. Check out the first selection of holiday photos from Dollymania correspondent Harrell Gabehart here! Merry Christmas!
Latest Library Notes
Dolly's Imagination Library affiliate in Cleveland, Tenn., was in danger of closing until the local United Way stepped in to save it, The Cleveland Daily Banner reported here over the weekend. And way up north in Alaska, The Juneau Empire posted a picture here of local kids assembled to take a thank you photograph for Dolly on the fourth anniversary of their local program.
---
Dec. 18:
Dolly Wishes Fans 'Merry Christmas!'



Dolly on Friday released her next video diary installment, this time wishing fans a happy holiday season and telling her oft-repeated story of the Christmas her father bought her mother a long-promised wedding ring years after they married and hid it for the children to find. She challenged "every person out there to give to those who need it." Watch the video in the media player above or by visiting YouTube here.  
---
Dec. 17:
'Once Upon A Christmas' Hangs Around


For the U.S. charts dated Christmas Day 2010, Kenny & Dolly's Once Upon A Christmas remains among the 25 top-selling older country titles in the nation, slipping eight spots to No. 21 country catalog, its sixth week on the tally this season and its 65th since the album's release. Across the border in Canada, it rises one to No. 6 country in its seventh chart week this season and nine places to No. 32 pop in its sixth week on that list this season. Elsewhere in Billboard, Rhonda Vincent's Taken, with its Dolly duet, slips two to No. 13 U.S. bluegrass in its 12th chart week. On the overall charts, Taylor Swift's Speak Now holds onto the No. 1 country and No. 2 pop positions in its seventh week, while Rascal Flatts' Nothing Like This gains one to No. 2 country and three to No. 13 pop in its fourth week.
'Hannah' Reminder
Terry Morrow from The Knoxville News Sentinel previews Dolly's guest spot on Disney's Hannah Montana Sunday (8 p/m. Eastern) with a story for the Scripps News Service wire here.
Another Mostly Positive '9 To 5' Review
The Lansing City Pulse finds Dolly's 9 To 5: The Musical "a genuinely fun show" in a review posted Thursday here. The tour concludes its run in East Lansing, Mich., Sunday before taking off for Christmas and then moving to Napes, Fla., Dec. 27-Jan. 2.
---
Dec. 16:
'Hannah' Episode Available On Cable, YouTube
Although it won't air on regular cable television until Disney premieres it on Sunday night, the next Dolly episode of Hannah Montana, "Kiss It All Goodbye," has been available for a few days to those who purchase a day's subscription to Disney On Demand. Of course, this led to people recording it and posting it on YouTube. Watch one of those versions in Part 1 and Part 2. Thanks, Jason!
Lansing Interview Posted
A great Dolly interview has been posted in The Lansing City Pulse to promote this week's run of 9 To 5: The Musical in the Michigan city. Read it here and listen to an audio version of the interview to be posted here.
---
Dec. 15:
Disney Releases 'Hannah' Promo Pics
In advance of Sunday's premiere of the next episode of Hannah Montana featuring a guest spot by Dolly, Disney has released a slew of promotional stills from the show. Check them out from the fan blog Miley Photos here. Thanks, Tony!
Film Performance Space Announced
Dolly and Queen Latifah will perform at a Peachtree, Ga., amphitheatre as their upcoming gospel music movie Joyful Noise hits the Atlanta area, The Atlanta Journal Constitution reported here Tuesday.
---
Dec. 14:
New Grascals Video With Dolly Premieres



A music video by The Grascals featuring Dolly for their new single, "I Am Strong," to benefit St. Jude's debuted Monday on AOL's country music blog, The Boot. Watch the moving clip, which features children from the research hospital, and was inspired by the words the children wrote on the facility's "I Am" wall, in the media player above or by clicking here. Be warned – Kleenex required! As was previously reported here, the song (along with a second version featuring Dolly and several additional guest artists as well as a new Dolly duet of "The Pain Of Loving You") will appear on the new The Grascals & Friends: Country Classics With A Bluegrass Spin, being released Jan. 10 at Cracker Barrel restaurants nationwide with a portion of proceeds to benefit St. Jude's.

'Hannah' Hits DVD In Spring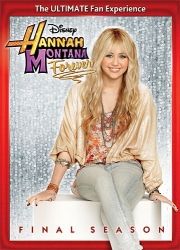 The final season isn't over yet, but Disney has already slated the complete last season of Hannah Montana for DVD release, including Dolly's third appearance, which premieres on the cable network next weekend. Hannah Montana Forever: Final Season, The Ultimate Fan Experience is planned for a March 8 release and is already available for pre-orders here. Don't forget to see Dolly in the first airing of the new episode "Kiss It All Goodbye" at 8 p.m. Eastern Sunday. (That guest spot was mentioned Monday by Knoxville News Sentinel columnist Terry Morrow here.) Thanks, Tony!
New Details On Dolly Music In Film
The Knoxville News Sentinel's Terry Morrow also noted in his blog here on Monday that Dolly will contribute the title track and an additional song for the film adaptation of the off-Broadway musical "Smoke on the Mountain." It was first reported a year and a half ago by Broadway World that Dolly was working on music for the upcoming movie, but further details were unknown until now. Morrow reports that the film is still in the development phase.
Barnstormer Construction Photos Posted
Thanks to Dollymania correspondent Harrell Gabehart for sending in a few progress pictures of construction on Dollywood's 2011 addition: Barnstormer. Check them out here and here.
Hazel Chats With Diana
CMT's Hazel Smith notes in her weekly "Hot Dish" column Monday about meeting 9 To 5: The Musical star Diana DeGarmo. Check out what she had to say here.
---
Dec. 13:
'Saturday Night Live' Parodies '9 To 5'



Cast member Andy Sandberg, guest host Paul Rudd and even guest performer Paul McCartney got into a silly parody of Dolly's "9 To 5" on NBC's Saturday Night Live over the weekend. Sandberg started the song off with stumbling out of bed, then continued to stumble through his day as a female voice impersonating Dolly sang about each of his on-screen actions to the tune of her song. Partway through, Rudd joined in with him, and in the middle there was a break where McCartney sang another part of the song to the melody of "Take My Breath Away," followed by him playing a miniature harmonica. Watch it in the media player above or by clicking here.

British Compilation Chart Updated Again
After another three-week period of not being updated, the British country compilation charts returned on Sunday with two Dolly titles. Dolly: Live From London gains two to No. 5 in its 49th week on the list, while The Essential Dolly Parton, a 2005 compilation, shoots up five to No. 14 in its 209th week on the tally.

'9 To 5' Ends San Antonio Run
Dolly's 9 To 5: The Musical ended its San Antonio run on Sunday and next moves to East Lansing, Mich., where it opens on Wednesday and continues through next Sunday. Interviews with star Diana DeGarmo made The Grand Rapids Press here and Reality TV Magazine here, while one with some other production members made The Lansing State Journal here.

Cool Dolly Mash-Up Posted
Music mash-up artist Apollo Zero is getting attention for a new mix of Dolly's "9 To 5" with Prince's "Hot Thing" and Kraftwek's "Techno Pop." You may listen to it (and several other mash-ups he mixed of Dolly tracks) on his website here.

Latest 'Buffy' Development
Film industry blog Movie Web has reported that according to one of Dolly's Sandollar Productions associates, producers are looking at Heather Morris, "Brittney" of Glee, for taking over the role of Buffy in the movie reboot of Buffy The Vampire Slayer, for which Warner Brothers recently acquired the rights from Dolly's firm. Read more here.

Jazz Artist Covers Dolly, Holiday
Stumbled across a recent release by jazz artist Jacqui Sutton called Billie & Dolly: Songs Inspired By Billie Holiday and Dolly Parton. It only contains two actual Dolly covers, "Those Memories Of You" and "Endless Stream Of Tears," but several other tracks are "inspired" by her. Get it here.

'Joyful Noise' Note In Variety
Variety the other day noted the previously-reported news that Nickelodeon star Keke Palmer has joined the cast of Dolly and Queen Latifah's Joyful Noise film. Read the story here.

Library Helping Flood Victims
Children who lost books in May's Nashville-area floods are getting some help rebuilding their libraries from the Governor's Books from Birth Foundation, which helps pay statewide for Tennessee chapters of Dolly's Imagination Library. Read about it from The Tennessean here.
---
Dec. 10:
'Once Upon A Christmas' Rises Again


Kenny & Dolly's Once Upon A Christmas rises six places this week to No. 13 on the country catalog albums chart in its fifth week on that list this season, its 64th since its original release. Across the border, it also remains a hot seller, dipping two to No. 7 Canadian country in its sixth week there this season and gaining one to No. 41 Canadian pop in its fifth week on that list this season. Elsewhere on the Dec. 18 Billboard U.S. charts, Rhonda Vincent's Taken, featuring a Dolly duet, holds steady at No. 11 bluegrass in its 11th chart week. On the overall charts, Taylor Swift's Speak Now holds onto the No. 1 country position in its sixth week, regaining two to No. 2 pop, while Keith Urban's Get Closer inches up one to No. 2 country and down one to No. 15 pop in its third week.
More From San Antonio
After issuing a "first impression" mini-review of Dolly's 9 To 5: The Musical, The San Antonio Express News on Thursday published the full-length opinion, calling the show "lackluster" and the music "for the most part, forgettable," while noting: "The cast is appealing and they work hard, but the show never really catches fire. It's not a terrible show, but it's not a very good one, either." Read the full review here. In other news, a publicity piece from the theatre made Broadway World's San Antonio section here. The show runs there through Sunday.
---
Dec. 8:
'9 To 5' Lands In San Antonio
Dolly's 9 To 5: The Musical opened its San Antonio run on Tuesday night, and My San Antonio has the first brief recap posted online here. Its "first impression" column calls the musical "lackluster," adding while the cast works hard, "the show never really catches fire until the very end." It plays the Texas city through Sunday.
---
Dec. 7:
Disney: 'Hannah' Episode Scheduled For Dec. 19



The Disney Channel has revealed that Dolly's fourth season guest spot on goddaughter Miley Cyrus's Hannah Montana program will be the episode "Kiss It All Goodbye" that premieres on Dec. 19 at 8 p.m. Eastern. According to a preview clip available in the media player above or on YouTube here, Miley is distraught when paparazzi shoot her through the window of her home "eating" a dirty t-shirt while she's playing around with a friend. Subsequently besieged outside her home by reporters who catch her without her blonde wig, Miley unexpectedly finds assistance from Aunt Dolly, who arrives piloting a pink helicopter with her name emblazoned on its side, dropping a fuzzy pink rope for her to climb up to escape. With it revealed that Hannah Montana is really Miley, she faces the media with a Larry King-like interviewer. The disapproval from fans leads her to not want to perform again, until Aunt Dolly apparently convinces her to join her in concert. This will mark her third appearance on the popular tween program. Thanks, Chris!

Dolly Performs On Upcoming Three Grascal Tracks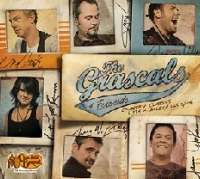 It had been previously reported by music blog The 9513 a few weeks back that Dolly and several other artists had joined her former backing band, The Grascals, for a bluegrass rendition of "Folsom Prison Blues" for their upcoming CD. Turns out that's not exactly the case. Cracker Barrel announced Monday that the album, The Grascals & Friends: Country Classics With A Bluegrass Spin, will be released in their stores nationwide on Jan. 10 and that it features three tracks with Dolly. Dolly joins the guys for a new recording of the Porter & Dolly classic "The Pain of Loving You" and a new song written by Grascal Jamie Johnson and his wife Susanne Mumpower-Johnson along with Jenee Fleenor about the children at St. Jude's Hospital in Memphis following a visit the band made to the facility. That song, "I Am Strong," is also reprised on the CD in a second version as a bonus track featuring additional vocals from guests The Oak Ridge Boys, Darryl Worley, Charlie Daniels, Terri Clark, Randy Owen, Steven Seagal, Tom T. Hall, Joe Nichols and Ansley McLaurin. Other tracks include "Tiger By The Tail" with Brad Paisley, "Folsom Prison Blues" with Dierks Bentley, "The Year That Clayton Delaney Died" with Hall, "White Lightening" with Worley, "The Devil Went Down To Georgia" with Daniels, "Leavin' Louisiana In Broad Daylight" with The Oak Ridge Boys and "Mr. Bojangles" with Nichols in addition to "Louisiana Saturday Night," "Born To Boogie"/"All My Rowdy Friends Are Comin' Over Tonight" and an instrumental called "Cracker Barrel Swing." A portion of each CD's sale proceeds will benefit St. Jude's. Read the full press release here.
Mars Likes Dolly
Pop sensation Bruno Mars of "Just The Way You Are" fame wants to sing with Dolly. The artist told NPR that a Dolly collaboration is one of his dreams. Read more here. Thanks, Aaron!
Stern Talks Dolly Again
Shock jock Howard Stern was praising some Dolly again on his show Monday morning, I'm told. Star Trekalum George Takei was a guest and told the story of catching the preview of 9 To 5: The Musical in Los Angeles when the set stopped working and Dolly "came out and did about 20 minutes of stand-up." Stern was shocked that Dolly would do a comedy routine, but Takei said she was very funny and even took the request when an audience member shouted that she sing "9 To 5." Stern reminded his audience how upset she got when he altered the book-on-tape of her autobiography to make it sound like she said several obscene things (although Stern's listeners have requested it, he has refused to rebroadcast the clips because of how upset Dolly said they made her – he usually repeats those altered audio clips many times after their original broadcast). He also raved about how good she looks. Thanks, Al!
---
Dec. 6:
'9 To 5' Returns To Road On Tuesday
Dolly's 9 To 5: The Musical enters the ninth stop on its first world tour Tuesday when an engagement that runs through Sunday begins in San Antonio, Texas. The return to the stage ends an extended break the show took for the Thanksgiving holiday. Next up is East Lansing, Mich., starting Dec. 15.
---
Dec. 3:
'Once Upon A Christmas' Falls This Week


Logging just one week each back on the top 200 pop albums chart since its original release 26 years ago and the 50-position pop recurrent albums chart in 16 years, Kenny & Dolly's Once Upon A Christmas is gone this week, down from No. 174 and No. 47, respecitvely. The collection falls off both of those tallies as well as the 50-position holiday albums list, where it had been at No. 41 last week, its second this season and 31st since release. On the country recurrent albums chart, the album tumbles a dozen spaces to No. 19 in its 63rd week since release and third week this season. Up north, it fared better, rising one to No. 5 Canadian country albums in its fifth week on that list this season and four spots to No. 42 Canadian pop in its fourth week on that tally this season. Elsewhere on the Dec. 11 Billboard U.S. charts, Rhonda Vincent's Taken, with a Dolly duet, inches down one to No. 11 bluegrass in its 10th chart week. On the overall charts, Taylor Swift's Speak Now regains the No. 1 country position, rising two in its fifth week, also rebounding five to No. 4 pop, while Rascal Flatts' Nothing Like This drops one to No. 2 country and a dozen digits to No. 13 pop in its second week.
'9 To 5' Readying To Go Back On Road
Dolly's 9 To 5: The Musical returns to the road next week after a two-week Thanksgiving break. The show enters San Antonio, Texas, next Tuesday, prompting a piece in My San Antonio here focusing on the associate conductor for the tour.
Sedaris Book Features Dolly Connection
There's a Dolly connection to comedienne Amy Sedaris's new book, Simple Times: Crafts for Poor People. On the set of the Dolly video for "Better Get To Livin'," co-star Sedaris met and bonded with costume designer Adam Selman, who collaborated with her on several items in the book, including the miniature vest worn by the monkey in the video which appears in the recently-released tome. Buy your copy here, and read of her talking about the connection from Pride Source here.
Dollywood Makes Ferguson Show
Thanks to Chris for pointing out a brief mention of Dollywood on Tuesday's The Late, Late Show. Watch it at about the 3:55 mark on YouTube here.
---
Dec. 1:
Dolly Is Rebecca's Wedding Fairy Godmother
Thanks to a reader for pointing me to some great shots of Dolly from the pre-wedding photoshoot of her niece, Rebecca. The pics, for the October wedding in Gatlinburg, were featured this week on the website of Rock 'N' Roll Bride here.
A Gaggle Of Dollies
The Scottish scientists who first brought us Dolly the sheep, the world's first cloned mammal, named after Dolly Parton due to being cloned from an adult ewe's mammary cell, are at it again. This time, they have announced four new clones of the same sheep and from same breast tissue 14 years after the original. They've become known as "the Dollies." Read more from The Daily Mail here.
British Site Back Up
Another British Dolly fan site shut down previously due to a hacker's attack is back up and running: Dolly Part'ners UK. The webmaster promises it will feature in-depth details on all of Dolly's official releases, including catalog references, liner notes, promotional information, etc. Check it out here.
---