HELLO, DOLLYWOOD!
Country legend's theme park proves to be fun for kids of all ages.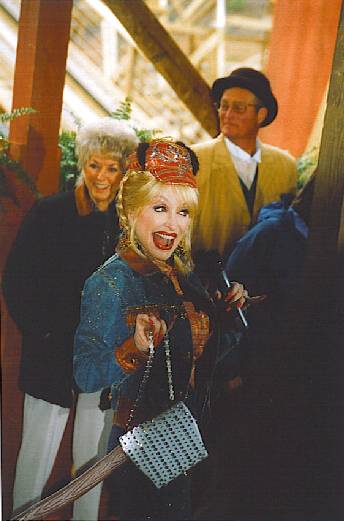 Story and images copyright © 2004 Chris Dossenbach. Originally published in the Sanford Herald. Used with permission.

By Chris Dossenbach
cdossenbach@aol.com

Dolly Parton recently opened the doors to her East Tennessee theme park, marking its nineteenth year of business. Each year the park tries to add something new and exciting to keep tourists coming back for more home-spun-fun and this year was no different. Thunderhead—the park's new $7 million wooden roller coaster has been called the "wildest ride in the woods." The coaster takes riders on a daring 3200 foot, 2.5-minute thrill ride at top speeds of 55 mph. It also features the world's first "fly through" station in which the coaster soars through the loading dock at approximately 40 mph on a track located just above those passengers waiting to board. It gives those in line a taste of what's to come and time to get out of line if it looks to be a little too intense.
"We are very excited about our new roller coaster," said Parton "but I think I am more excited about my little outfit." Parton played the part of a theme park owner in costume as well, dressed in a logger's uniform carrying an axe that doubled as her purse during the photo shoot (shown above). Although Dolly would not ride the coaster, she encouraged everyone else in attendance to try out all the twist and turns. When asked why she wouldn't test out her own ride Dolly simply put it, "I don't do rides. They are too scary for me and with all this hair and makeup, there's no telling what might fly off or fall out."
Thunderhead is not the only ride at Dollywood worth checking out. Daredevil Falls takes passengers through an abandoned logging camp before a 60-foot drop over a mountain waterfall. There are also two other coasters on the park if Thunderhead is not enough. The Tennessee Tornado takes riders on back-to-back 360-degree spiral loops at 70 mph while Blazing Fury is an indoor coaster ride through a burning town with an unexpected "splash" at the finish. For those less daring, try out a 50-year-old coal-fired steam locomotive through the foothills of the Great Smokey Mountains called the Dollywood Express. There is even a working gristmill that was built by Dollywood's master craftsmen that includes windowpanes made by the park's very own glassblower. After a day of fun, those with enough energy can take a self-guided tour through country music history. Chasing Rainbows is a museum built in 2002 that showcases the life of Dolly Parton. Family photographs, awards, costumes and instruments line the walls of this 3-story building that gives visitors a more intimate look at the rags-to-riches story of Parton.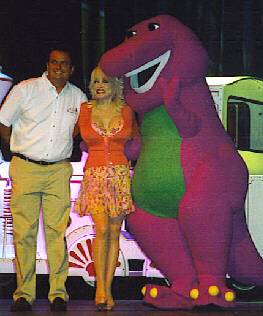 Dollywood is open April through December and each and every trip will prove to be new and exciting. To make sure of that, the scenery and costumes of those working at the park are in constant change. The Festival of Nations is the park's first festival marking the arrival of hundreds of performers from such countries as Ireland, Ecuador, China, Germany and Scotland. The park is currently celebrating its KidFest, which is the South's largest children's festival. Kids of all ages can catch such performers as Barney, Veggie Tales and the brand new Smokey Mountain Bear Jam until August 8. The Harvest Celebration and Southern Gospel Jubilee runs September 24 through October 30. While watching the many skilled craftsmen brought into the park during this time, visitors can also listen in on some of the many gospel greats on hand such as Dottie Rambo, Gold City or the Isaacs. Starting November 6, guest can take a walk through the park against a backdrop of 3.3 million lights displayed throughout the area. Dollywood's Smokey Mountain Christmas runs through December 30.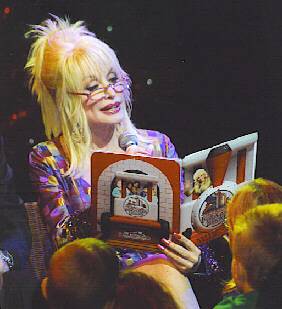 Although Dollywood is an important part of Dolly's career, perhaps something even dearer to her heart is the work she has done and continues to do for the children of her native Sevierville, Tennessee. Dolly Parton's Imagination Library was introduced in 1996 for preschoolers in Sevier County, Tennessee to encourage children to love books and enjoy reading. From the day they are born, children who register for the program receive a book each month until their fifth birthday. A committee composed of individuals from education, child development and early childhood literacy select the books for Dolly's Imagination Library. In 1999, the program was extended to communities nationally so that they may replicate the Imagination Library program in other areas of the country. By December of 2003 the program had spread to 288 communities in 36 states including Greene, Person and Richmond counties in North Carolina.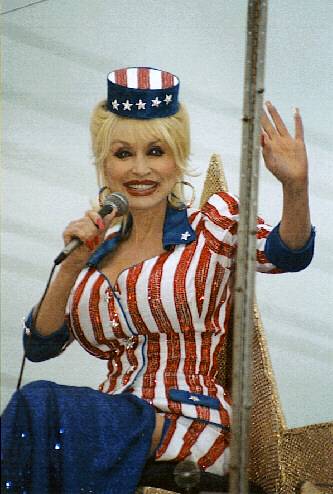 Tennessee governor, Phil Bredesen was on hand recently at Dollywood to announce a state-supported proposal to bring Dolly's Imagination Library program to every child in Tennessee. "It has been my dream since we first started my Imagination Library program that my home state would help us inspire the love for reading in every family in the state of Tennessee," Parton said. "I'm thrilled and especially grateful to Governor Bredesen for making my dream come true and helping Tennessee's children dream bigger dreams, too."
"I want every child in Tennessee to have the first books they need to succeed in school and in life. I have no greater priority as Governor than to educate our young people, and this program is a great first step," said Governor Bredesen. Bredesen said by partnerships with organizations in communities throughout the state, the program would eventually reach every child in Tennessee. The state will fund 50 percent of the cost of books. "I hope someday the whole United States will be doing this," Bredesen said.
As far as Dolly, there is no slowing down anytime soon. She has certainly made a name for herself over the years in music, television, movies and books but she doesn't consider herself even close to being done. "I always try to stay busy. I am full of energy and it is not a good thing for me to slow down or get bored," Parton said. "I'm still doing some promotional stuff for my recent album For God and Country," she said. The second single off the album, 'Light of a Clear Blue Morning' is already receiving airplay and there are plans to release other songs from the album in the near future. As far as retirement, "I will never retire," Parton said quickly. "I hope to fall dead in the middle of something I love doing, like on stage during a song that I've written hopefully." When asked what she wants people to say about her in 100 years she simply put it, "I want them to say, boy she looks good for her age!"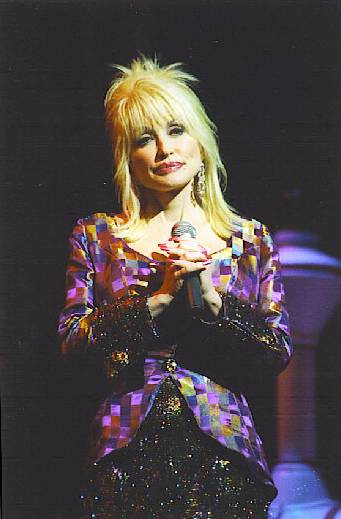 For more information about Dollywood, call 1-800-DOLLYWOOD or visit www.dollywood.com. For additional information about Dolly's Imagination Library program visit Imaginationlibrary.com. A special thanks to Megan Johnson for her help with this project.