Dollymania/Sugar Hill 'Halos & Horns' Contest!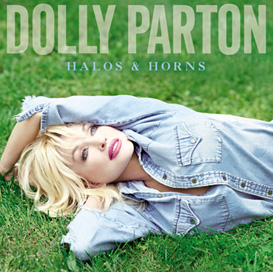 And The Winners Are . . .




Congratulations to Calvin Bailey III of Middletown, N.Y., who takes home the Grand Prize in the Dollymania/Sugar Hill Records Contest! He'll receive an autographed copy of Dolly's Halos & Horns, a promo CD of the radio show to promote the album, an album flat and promotional photo of her from Sugar Hill Records. The three lucky first place winners (each of whom will receive the radio show CD, album flat and promo photo) are Brenda Willis of Cherryville, N.C., Jeff Lewis of Ringgold, Ga., and Mike Gleason of Georgetown, Ohio. Congratulations to all of you! And thanks to the hundreds of readers (from 40 states!) who entered the contest (and the dozens from outside the U.S. who had tried to enter but couldn't; sorry -- the record label restricted entries to U.S. residents only). To those who didn't win, check back soon. I plan to hold another contest in a few weeks, likely with a Dolly item or two of which I have an extra copy. And thanks again to Sugar Hill Records for making the contest possible!

Note, the contest is over. Please DO NOT send in any entries. The information below is provided for historical and informational purposes only. Thank you.

What's Going On


In cooperation with Sugar Hill Records, Dollymania is making available some great prize packs chock full of promotional materials for readers who want to try their hand at winning one.

One grand prize winner will receive the following:

One CD copy of Halos & Horns autographed by Dolly herself!

One promotional CD copy of Americana Entertainment's Halos & Horns Radio Special with a lengthy Dolly interview conducted by Rusty Miller!

One promotional photo of Dolly from the album cover art shoot!

One promotional album flat!
Three first place winners will receive the radio special CD, a promo photo and album flat!

How To Enter


Entries must be sent to Dollymania via e-mail. All entries must contain your name and mailing address. You may submit an entry by clicking here and entering the required information in the body of your e-mail message. If that link for any reason does not automatically launch your e-mail program, you may manually launch the program and send an e-mail with the subject line "Contest" to dgordon@dollymania.net. Please note: I am attempting to send a reply to each entrant to verify receipt of your name and address as I collect them once or twice a day. If you have not received a reply within 24 hours of e-mailing your entry, please send me a note so I may verify that it wasn't lost in cyberspace. Good luck!

The Rules


One entry will be randomly selected as the grand prize winner, and three entries will be randomly selected as the first-prize winners. Odds of winning depend on the total number of entries submitted. By entering, you are granting permission for your name and hometown to be published on Dollymania should you win. As federal law requires those submitting information over the Internet to be at least 13 years of age, anyone sending an entry is attesting that he or she is above that minimum age requirement. Entries will be accepted from Oct. 2, 2002, through 5 p.m. Central time Oct. 17, 2002. The winners' names will be published on the Dollymania news update dated Oct. 18 (which will be posted the evening of Oct. 17). Shortly thereafter, Sugar Hill Records will mail the prize packets out to the winners. Entries which do not include all required information will be discarded. Dollymania and Sugar Hill Records are not responsible for entries which become lost in cyberspace (or misdirected or lost prize parcels). All entries become the property of Dollymania and Sugar Hill Records at the time of entry. Limit one entry per person. Entries will be accepted from U.S. residents only. Void where prohibited. And all that jazz. Good luck!
---


Sugar Hill Records: Our Roots Run Deep
Special thanks to the gang at Sugar Hill for making this contest possible!