Dollymania/BMG 'Ultimate Dolly Parton' Contest!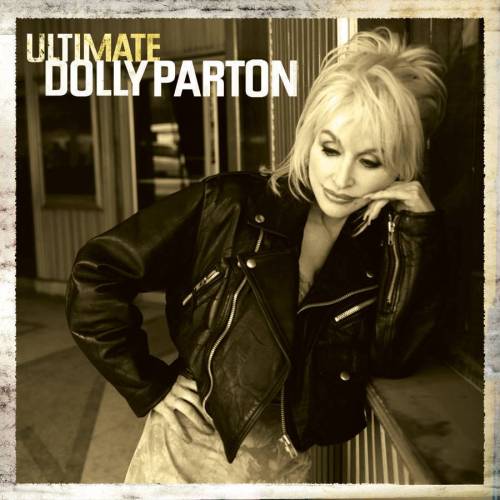 Winners!
First entry with all correct answers: Stephen Powers of Milwaukee, Wis.

Random winner from all-correct entries: Noelle Carpenter of Biloxi, Miss.

Random winner from all entries (including those with incorrect answers): Anthony Gigli of Indianapolis, Ind.
Scroll down to read the Dolly trivia questions which contestants answered and see the correct answers.

Note, the contest is over. Please DO NOT send in any entries. The information below is provided for historical and informational purposes only. Thank you.

What's Going On


In cooperation with BMG Heritage, Dollymania is making available free copies of the label's June 3 release Ultimate Dolly Parton for readers who want to try their hand at winning one. This collection features 20 Dolly classics from RCA, Warner Brothers and Columbia Records digitally remastered plus extensive liner notes and nine new photos of Dolly, who had final word in song selection, sound quality and photo use.

Anyone wishing to enter will be asked to answer several Dolly trivia questions below. The answers may be found throughout the pages of Dollymania, but you might have to search a little for them! Whoever sends in all of the correct answers first will receive a free copy of the CD. A second winner for the CD will be randomly chosen from all entries with all correct answers. A third winner for the CD will be randomly chosen from all remaining entries, so you have three chances to win! Entries will be accepted through May 31. Winners will be announced Sunday evening, and the CDs should be in the mail to you the next day.

How To Enter


Entries must be sent to Dollymania via e-mail. All entries must contain your name and mailing address and answers to all 15 questions listed below. You may submit an entry by clicking here and entering the required information in the body of your e-mail message. If that link for any reason does not automatically launch your e-mail program, you may manually launch the program and send an e-mail with the subject line "Contest" to dgordon@dollymania.net. Good luck!
1. On what date and year did Dolly marry Carl Dean?
May 30, 1966
2. What song did Dolly perform on her first Grand Ole Opry appearance at age 13?
The third-most-missed one: She sang George Jones' "You Gotta Be My Baby," but many people put "Puppy Love," which was the first song she recorded.
3. What was Dolly's first chart single?
Her second Monument single, "Happy, Happy Birthday Baby," went to No. 108 pop in 1965, two years before her first country chart single, "Dumb Blonde."
4. What was Dolly's most recent chart single?
"Hello God," which spent one week at No. 60 on the U.S. country singles chart in November 2002.
5. What appearance earned Dolly an Emmy nomination?
Her appearance on Cher's "Cher . . . Special" earned her a Best Supporting Actress Emmy nomination in 1978. She lost to Gilda Radner for "Saturday Night Live."
6. How many top 10 albums has Dolly had on the country charts (hint: it's more than anyone else in the genre)?
Her 40 career entries in the top 10, most recently with last year's "Halos & Horns," is a record in country music.
7. How many Grammy nominations has Dolly received? How many has she won?
40 nominations, seven wins.
8. What was Dolly's first Grammy nomination?
Best Country Vocal Performance By A Duo or Group for "Just Someone I Used To Know" with Porter Wagoner in 1969. Several people wanted to cover their bases and listed both this one and her first solo nomination, for "Mule Skinner Blues" in 1970, and a few instead put her first win, for "Here You Come Again."
9. In what year did Dollywood first open to the public?
While the park itself had been around for quite a while, its revamped and redesigned incarnation opened under the moniker Dollywood in 1986.
10. What close friend of Dolly's has served as her manager, production company co-owner and apartment roommate?
The most frequently missed answer: About a quarter of entries listed lifetime pal Judy Ogle as the answer to this question. Although the two are very close, Judy doesn't fit the qualifications listed here. The correct answer was Sandy Gallin, who was her manager in the late 1970s and 1980s, co-owner of an apartment in New York with her and partner in Sandollar Productions.
11. What song always started each episode of Dolly's syndicated TV show in the 1970s?
"Love Is Like A Butterfly." Some confused the question with her 1980s ABC series, which started with "Baby I'm Burning."
12. What newcomer had a country top 10 hit with Dolly's "Two Doors Down" while Dolly's ran up the pop charts in 1978?
Zelda Lehr
13. For what African band did Dolly provide lead vocals on a reggae version of the rock classic "Knockin' On Heaven's Door" in in 1997, and who wrote this song?
The second-most-frequently missed answer: While most people correctly answered Ladysmith Black Mambazo, several didn't answer the question's second part, that Bob Dylan wrote the song. The band had appeared on Dolly's "Treasures" CD the year before on her cover of Cat Stevens' "Peace Train," and they asked her to sing on their next album, "Heavenly."
14. When David Letterman did "Dolly Parton's Pet Peeves" for his April 21, 1995, Top 10 List (complete with Dolly reading them live via satellite), what was her No. 1 pet peeve?
"Nobody notices I've got a great ass, too!"
15. In what New York venue did Dolly kick off her first U.S. tour in a decade last year?
Irving Plaza was the official kick-off of the tour, as it was the first full concert of the sold-out tour. Some people said that her appearance on NBC's "Today" show was the first one, which I guess you could argue, but those who submitted that answer each missed at least one additional question, so it didn't impact the results.

The Rules


Three entries will win a CD copy of Ultimate Dolly Parton: the first entry submitted with all correct answers, one randomly selected winner from all entries with all correct answers, and one randomly selected winner from all entries. Odds of winning depend on the total number of entries submitted. By entering, you are granting permission for your name and hometown to be published on Dollymania should you win. As federal law requires those submitting information over the Internet to be at least 13 years of age, anyone sending an entry is attesting that he or she is above that minimum age requirement. Entries will be accepted from May 27, 2003, through 11:59 p.m. Central time May 31, 2003. The winners' names will be published on the Dollymania news update dated June 2 (which will be posted the evening of June 1). Shortly thereafter, prizes will be mailed. Entries which do not include all required information will be discarded. Dollymania and BMG Heritage are not responsible for entries which become lost in cyberspace (or misdirected or lost prize parcels). All entries become the property of Dollymania at the time of entry. Limit one entry per person. Void where prohibited. And all that jazz. Good luck!
---


BMG
Special thanks to Angi and the gang at BMG for making this contest possible!