Dollymania/BMG 'Just Because I'm A Woman' Contest!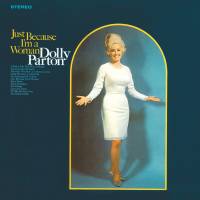 And The Winners Are . . .
Kristen Corbell of Durham, N.C.

Sergio Garcia of Los Angeles

Liz Palmer of Troup, Texas

Note, the contest is over. Please DO NOT send in any entries. The information below is provided for historical and informational purposes only. Thank you.

What's Going On


In cooperation with BMG Heritage, Dollymania is making available free copies of the label's Oct. 7 release Just Because I'm A Woman, a digitally re-mastered version of her classic 1968 RCA album, the first solo one she had released for the label. It features two special bonus tracks: previously unreleased live recordings of the title song and "Coat Of Many Colors" from Dolly's April 25, 1970, concert at Sevier County High School's gymnasium for A Real Live Dolly but were cut from that final album. (And this was her first-ever recording of "Coat Of Many Colors," coming just a few months after she wrote the song and about nine months before she recorded it in the studio for the album of the same name.)

Anyone wishing to enter just has to e-mail your name and mailing address. That's it! Whoever submits the very first entry will receive a free copy of the CD. A second winner for the CD will be whoever sends in the 25th entry. A final winner will be selected at random from all remaining entries. Entries will be accepted through 11:59 p.m. Eastern time on Friday, Oct. 17.

How To Enter


Entries must be sent to Dollymania via e-mail. All entries must contain your name and "snail mail" address. You may submit an entry by clicking here and type your first name, last name, street address or P.O. Box, city, state and zip code in the body of your e-mail message. If that link for any reason does not automatically launch your e-mail program, you may manually launch the program and send an e-mail with the subject line "Contest" to dgordon@dollymania.net. Good luck!

The Rules


Three entries will win a CD copy of Just Because I'm A Woman: the first entry received, the 25th entry received, and one randomly selected from all remaining entries. Odds of winning depend on the total number of entries submitted. By entering, you are granting permission for your name and hometown to be published on Dollymania should you win. As federal law requires those submitting information over the Internet to be at least 13 years of age, anyone sending an entry is attesting that he or she is above that minimum age requirement. Entries will be accepted from Oct. 10, 2003, through 11:59 p.m. Eastern time Oct. 17, 2003. The winners' names will be published on the Dollymania news update dated Oct. 20 (which will be posted the evening of Oct. 19). Shortly thereafter, prizes will be mailed. Entries which do not include the required information will be discarded. Dollymania and BMG Heritage are not responsible for entries which become lost in cyberspace (or misdirected or lost prize parcels). All entries become the property of Dollymania at the time of entry. Limit one entry per person. Void where prohibited. And all that jazz. Good luck!
---


BMG
Special thanks to Angi and the gang at BMG for making this contest possible!