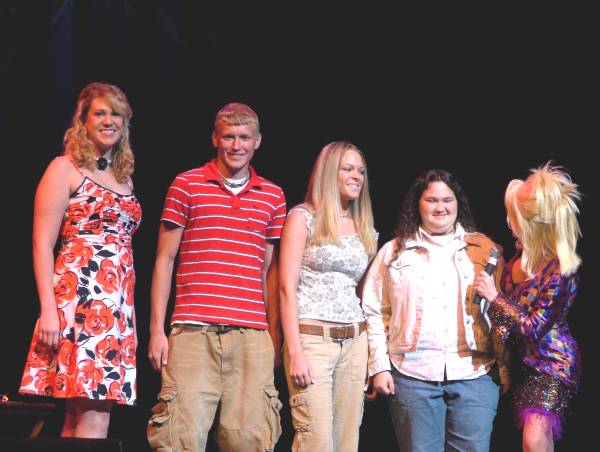 With Dolly Parton Scholarship Award winners, from left, Courtney Hyder, Blake Carr, Jamie Wilson and Stephanie Hankin.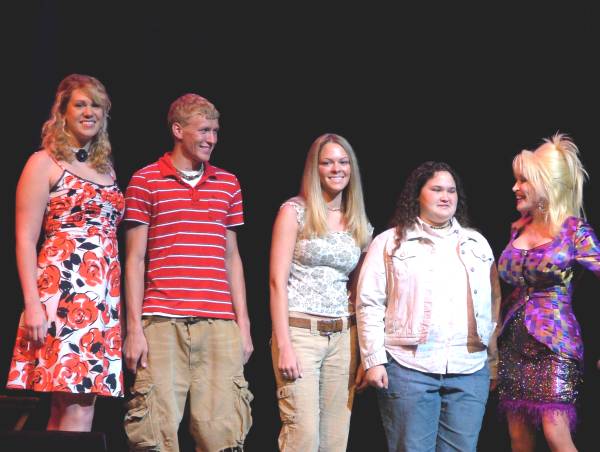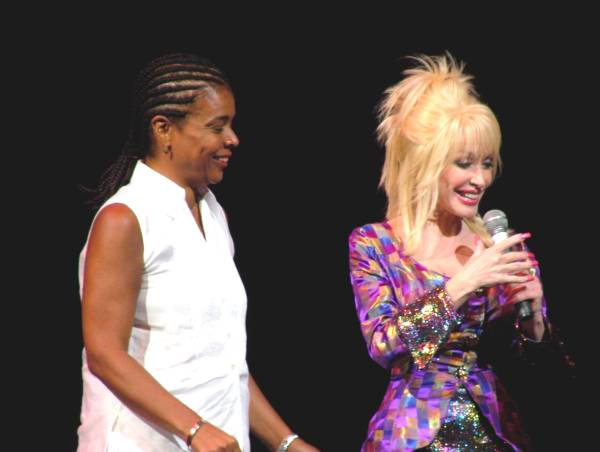 With Dolly Parton Chasing Rainbows Award winner Dr. Patricia Jordan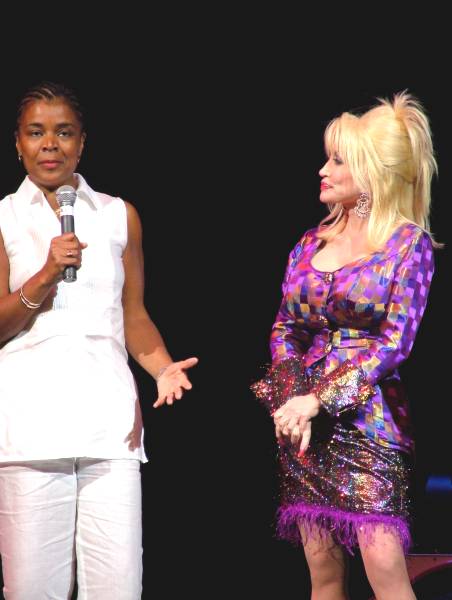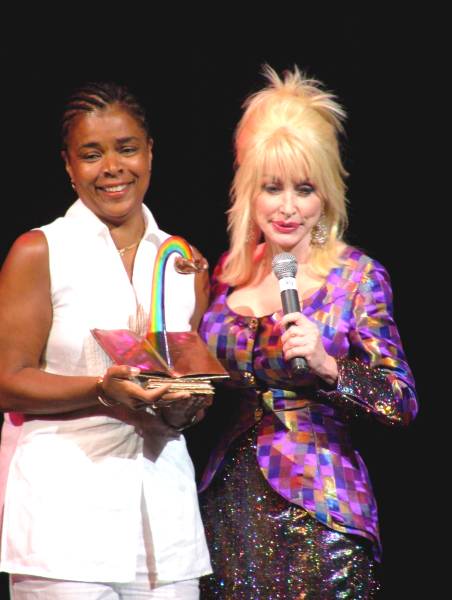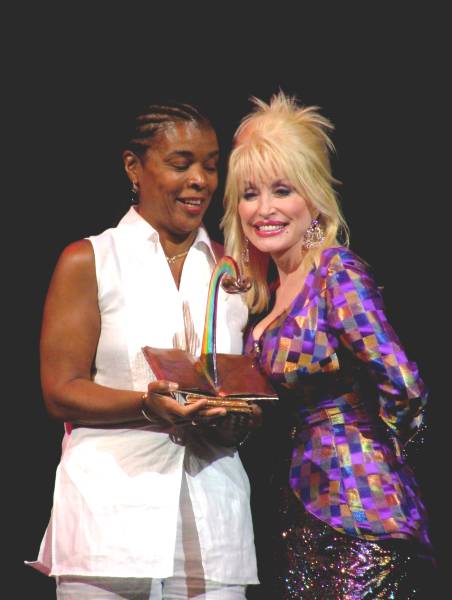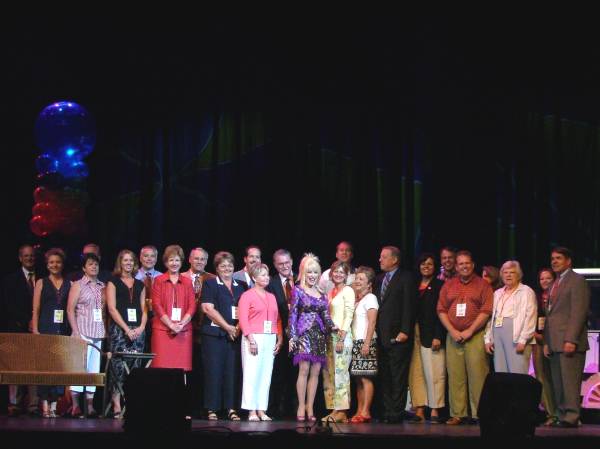 With representatives of Imagination Library chapters from all 23 participating counties and communities in Tennessee.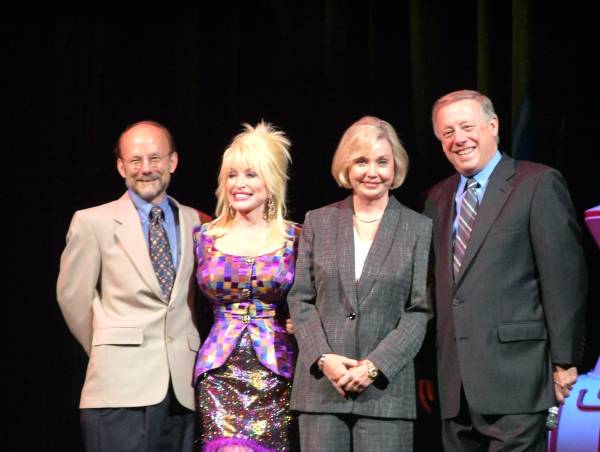 From left, Dollywood Foundation Executive Director David Dotson, Dolly, Governor's First Books Foundation Director Lady Jackson and Gov. Phil Bredesen (D-Tenn.).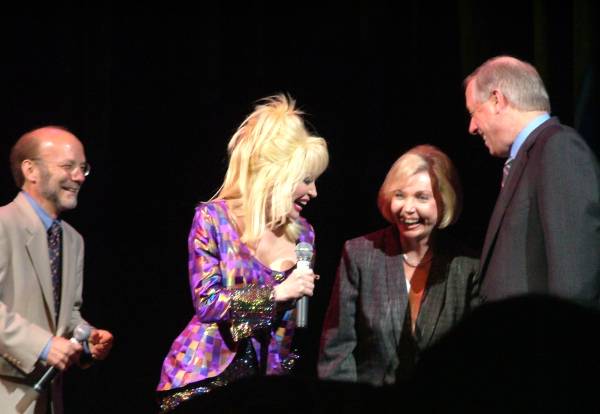 Sharing a laugh after Dolly bumps into the governor.