A Date With Her Idol
Thanks to Vanessa for sending in these shots of Dolly's CD signing in New York and her concert there as well. While in New York, she was kind enough to get Dolly to autograph a CD to yours truly, on which she wrote: "Duane. Thank you. Love, Dolly Parton." Thanks, Nessie!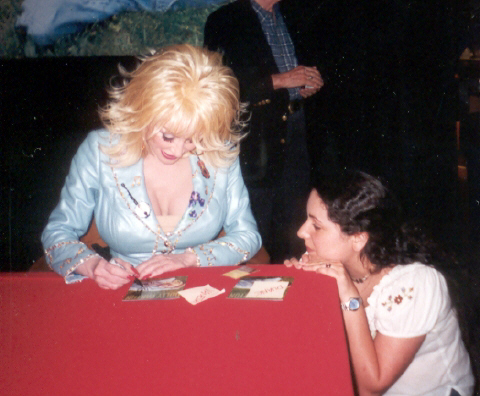 Dolly signs a CD for Vanessa and one for your webmaster.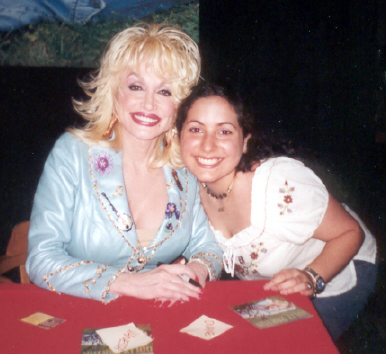 Don't the two of them look so cute together.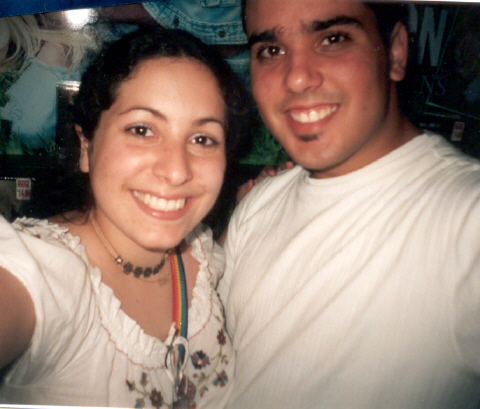 Nessie and her pal Eric, still in shock after meeting Dolly.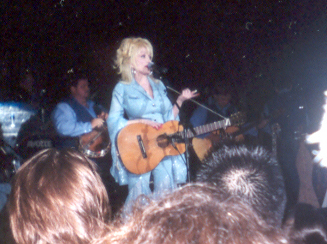 Dolly at Irving Plaza.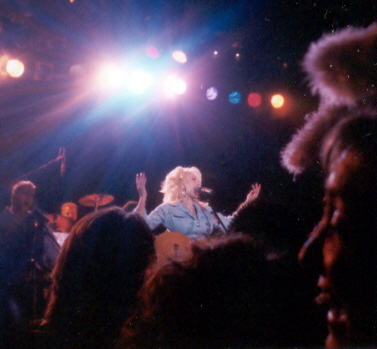 Our mountain angel.