With The Moscow Circus
Images on this page are copyright © 2005 Duane Gordon/Dollymania and may not be reproduced without prior written consent.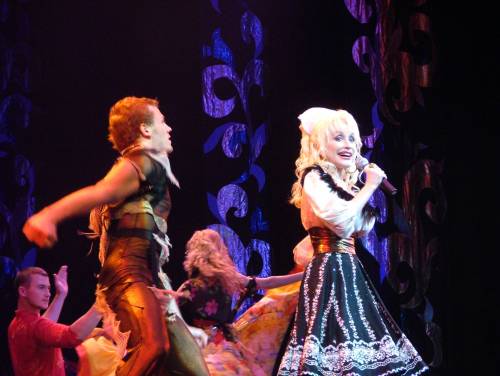 The show's juggler danced all around Dolly during her performance. Halfway through the song, she took a break from singing, sitting on his knee to watch some of the troupe's other dancers perform to the music.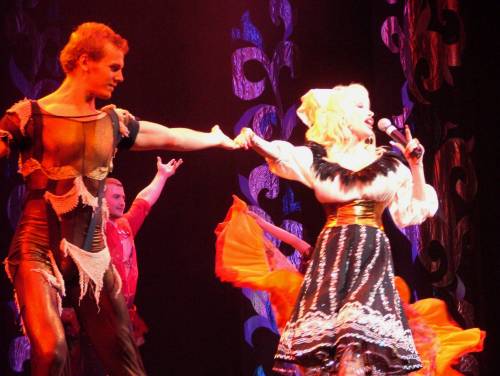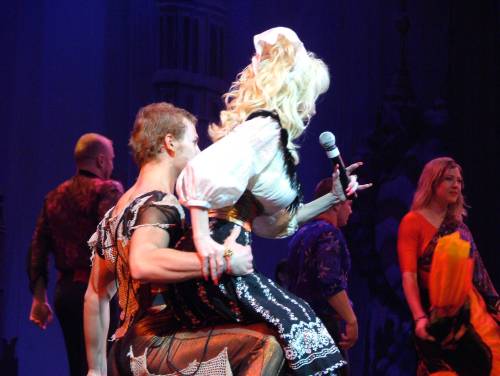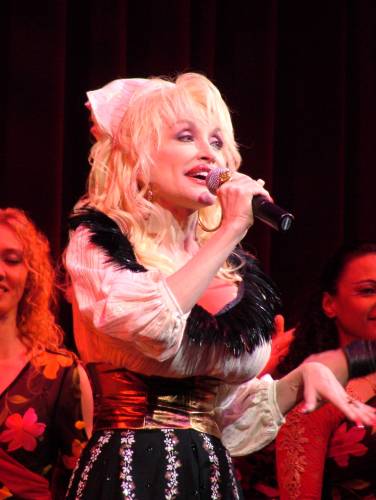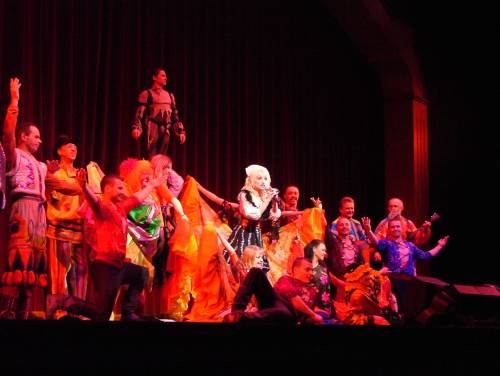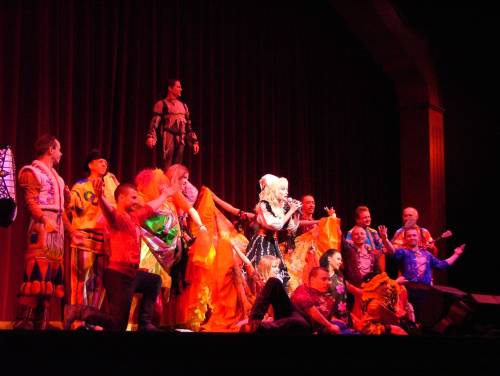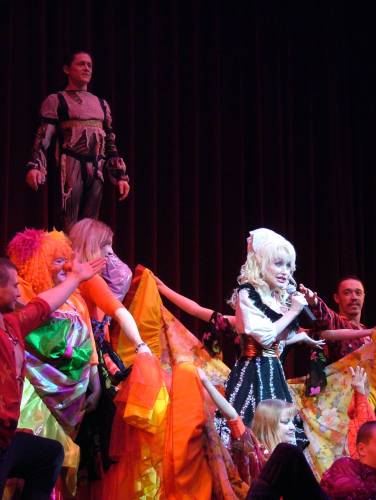 See all photos from the weekend here.