Year In Review: 2006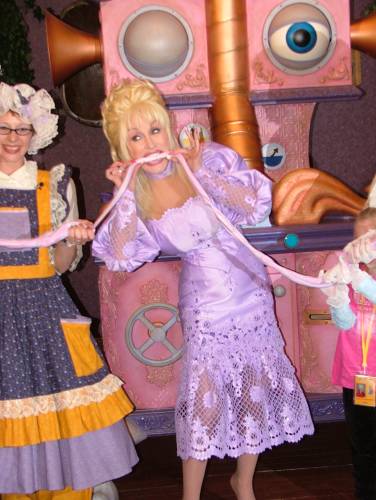 Dolly bites into a string of candy at a "taffy cutting" instead of the usual ribbon cutting to open a new business. The appearance during the April season opening of Dollywood celebrates the park's new Victorian-themed candy shop and ice cream parlor. Image copyright © 2006 T. Duane Gordon/Dollymania.net. May not be reproduced without prior written consent.
This is your Dollymania Year In Review for 2006, the eighth annual installment of the only published overview of the past year in Dolly's life!
---
January


For the first time in 14-and-a-half years, Dolly is back in the country top 10 singles, as "When I Get Where I'm Going" with Brad Paisley enters at No. 8 on the Billboard charts. The tune's U.S. performance gives Dolly back her record for the female artist with the most top 10 country singles, with a total of 55. Earlier in the year, Reba McEntire had tied her feat with a 54th top 10, but Dolly once again edges past her for the sole top spot.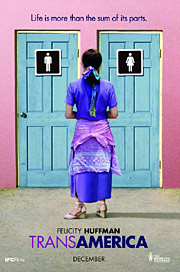 "Hustle & Flow (It Ain't Over)" written by Al Kapone and performed by Terrence Howard from Hustle & Flow bests Dolly's "Travelin' Thru" from the film TransAmerica for Best Song at the 11th annual Critics' Choice Awards.


It is announced on Dollymania that for the first time in two decades, Dolly will skip her annual Dollywood Foundation benefit concerts at Dollywood due to the fact that she will not have a band on staff since she has decided to take the year off from touring to focus on other projects, most notably composing the score for a Broadway adaptation of 9 To 5.

"A Love That Will Never Grow Old" by Gustavo Santaolalla and Bernie Taupin (performed by pal Emmylou Harris) from Brokeback Mountain is named Best Original Song at the Golden Globe Awards, beating out Dolly's nominated tune, "Travelin' Thru" from Transamerica. The film's star, though, Felicity Huffman, wins the Best Actress award. This was Dolly's fifth Globe nod, having previously been nominated once for Best Song, once for Best New Film Star and twice for Best Actress.

Dolly Rebecca Parton turns 60 years old, although she doesn't have any big celebration. She did, however, record a radio special for the BBC in England several weeks earlier which is aired there in honor of her special day. A few weeks later, she tells fans via a statement she asked be posted on Dollymania:
"I just wanted to thank you all for my birthday cards, presents, flowers and cake. I was trying to forget this birthday, but you wouldn't let me. (Ha!) Seriously, I have the greatest fans in the world and I truly appreciate you.
I will always love you,
Dolly"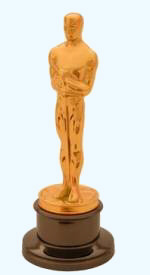 Good friend Emmylou Harris screens for the media three public service announcements featuring herself, Dolly and Loretta Lynn for People for the Ethical Treatment of Animals (PETA) as part of a campaign to encourage pet owners to bring chained dogs indoors during cold weather. Dolly's features her song "Will He Be Waiting," which actress Kathy Najimy lip-synchs as she rushes home in her car to meet her dog -- as a reminder that pets need company, too.

Dolly earns her second career nomination at the Oscars, as "Travelin' Thru" from TransAmerica receives a nod for Best Achievement in Music, Original Song. She had previously been nominated in the same category for "9 To 5" 25 years prior but lost to the theme from "Fame." Due to a change in Academy Award rules, however, only three songs are nominated this year, with Dolly's tune facing off against "In the Deep" from Crash by Kathleen "Bird" York and Michael Becker and "It's Hard Out Here for a Pimp" from Hustle & Flow by Jordan Houston, Cedric Coleman and Paul Beauregard. In a statement, she says: "I am thrilled and honored beyond belief to have been nominated for this award. It's always great to be a part of something so special, not just the Oscars but the wonderful film Transamerica." Image at left of the Oscar statuette is ©A.M.P.A.S.®. Used with permission.

February


Thanks to her collaboration with Brad Paisley on "When I Get Where I'm Going," Dolly snags the eighth top 40 pop hit of her career, while "I Still Miss Someone," a duet with Martina McBride, spends five weeks on the country singles chart, peaking at No. 50.

Dolly is a surprise guest joining Keith Urban at the Country Radio Seminar's Music City Jams private concert in Nashville for country DJs. The two perform "Jolene" (which Urban actually sings himself in concert) and "Two Doors Down."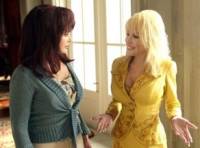 Producers for Naomi Judd's weekly Sunday morning talk show on the Hallmark Channel, Naomi's New Morning, confirm that Dolly has taped an interview with her longtime friend to air on the cable channel in March. Image at left from the program courtesy The Hallmark Channel. Used with permission.

Known for their previous Oscar campaigns, the Weinstein brothers, founders of Miramax and distributors of the film TransAmerica, put Dolly on her own campaign for Academy votes for her Best Song nominee, "Travelin' Thru." Pal Reba McEntire hosts a party for her at Drago restaurant in Los Angeles to celebrate her nomination. Dolly makes televised appearances on The Tonight Show with Jay Leno, The Ellen DeGeneres Show, CMT Insider, The Late, Late Show with Craig Ferguson and Larry King Live.


A satellite delay in that last show makes it appear that when King tells her he hopes she wins she replies "I will," although in reality she was responding to his previous comment that he hopes she has a good time at the awards. When this is pointed out on the site, Dolly releases a statement to the public via Dollymania explaining the problem and assuring fans: "I didn't want somebody to think I was that arrogant."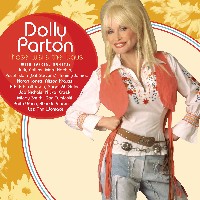 Dolly's 2005 collection of '60s and '70s folk rock cover tunes, Those Were The Days, is released in Europe, after having been delayed several months due to a British record label backing out of its distribution at the last minute the previous year. Thanks to promotion from previously-taped and remote satellite appearances on television and radio, the disc debuts in the U.K. at No. 35 pop and No. 2 country (compared to No. 48 pop and No. 9 country in the U.S.). EMI, which distributes the project overseas, releases "Both Sides Now" from the CD to British radio as a single, although it fails to chart.

March


Dolly scores her record-breaking 25th country No. 1 single when "When I Get Where I'm Going" with Brad Paisley hits the top spot on the Billboard country singles tally in its March 4 edition. (The song also reaches No. 1 on competing Radio & Records magazine, No. 39 U.S. pop, No. 2 Canadian country, No. 23 Canadian pop and No. 1 on both CMT and GAC.) Dolly had previously held the record for the most No. 1 hits for any female country artist with 24, followed by Reba McEntire with 22. Of all female artists on all charts, Dolly is second, surpassed only by Madonna, who at the time had 34 chart-toppers on the Dance/Club Play list. (Reba is second and Aretha Franklin third with 20 R&B No. 1s). Dolly also becomes the only artist, male or female, to score a country No. 1 in each of the past four decades. (While both Willie Nelson and Kenny Rogers made it to the top in the '70s, '80s and '00s, neither had reached the pole position in the 1990s.) It is Dolly's first No. 1 since "Rockin' Years" with Ricky Van Shelton in May 1991, and she also regains her record of the longest span of No. 1 hits for a female country performer, running 35 years and one month. (Reba had previously taken that record from her a couple of years earlier with a No. 1 span of 21 years and seven months.)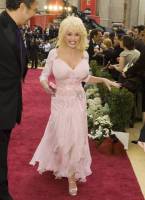 Although she was the majority of critics' favorite to walk on stage and accept the Oscar for Best Song, Dolly's expected victory in the category is upset by Jordan Houston, Cedric Coleman and Paul Beauregard (Three 6 Mafia) for rap number "It's Hard Out Here For A Pimp" from Hustle & Flow. Dolly had been nominated for "Travelin' Thru" from the film Transamerica and performs the song on the live telecast wearing a white Robert Behar pantsuit and introduced by actress Naomi Watts. She walks the red carpet prior to the broadcast, donning a pastel pink Behar gown, with the film's director, Duncan Tucker, on her arm. For both appearances she wears several million dollars worth of diamonds. Seated on the isle a few rows behind Philip Seymour Hoffman, she is shown from the audience several times throughout the evening and looks genuinely happy, squealing with delight, when the Memphis rappers win over her for Best Song (she had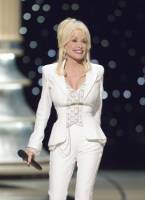 said in interviews she'd be happy for them to win because they're fellow Tennesseans, and several members of the rap group said in interviews that being nominated alongside a legend like Dolly, and getting to meet her in person, was more than enough recognition regardless of whether they win or lose) . She also makes a film appearance during the ceremony from 9 To 5 in a montage honoring movies with a message. It marks Dolly's second Academy Award nomination, having previously received a nod for "9 To 5" in the same category, and third time as an Oscar performer. The category's other nominee this year was "In The Deep" from Crash by Kathleen "Bird" York and Michael Becker. Images of Dolly arriving at the festivities and performing on stage are Copyright ©A.M.P.A.S.®. Used with permission.

Nominations are revealed for the Academy of Country Music Awards, and Dolly and Brad Paisley earn three for their collaboration "When I Get Where I'm Going," which is tagged for Vocal Event of the Year, Video of the Year and Song of the Year.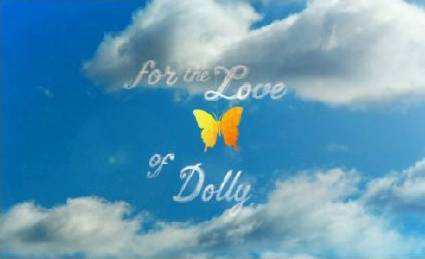 The documentary about Dolly fans, For The Love Of Dolly, premieres at the Miami International Film Festival. It plays numerous other festivals around the nation, including Nashville's, throughout the year.

"When I Get Where I'm Going" earns nominations for Collaborative Video of the Year and Most Inspiring Video of the Year at the CMT Music Awards.

After several months on the charts in the U.S., Dolly's most recent CD, Those Were The Days, falls off the 75-position Billboard country albums tally.

Word leaks that Dollywood will make a major addition of the Mystery Mine ride in 2007. The project is formally announced in July.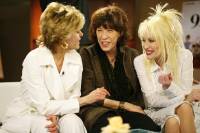 Dolly, Lily Tomlin and Jane Fonda reunite for the first time since a charity appearance three years earlier. The reason: a Hollywood launch party for the 25th anniversary "Sexist, Egotistical, Lying, Hypocritical Bigot Edition" DVD of their blockbuster film 9 To 5. The three walk the red carpet and attend a party where the room is decorated to look like a circa-1980 office. The trio takes questions from the media and even sings Dolly's theme song from the film. Co-star Dabney Coleman is scheduled to attend as well but cancels at the last minute due to a family emergency. The DVD, which hits stores in April, features audio commentary by Dolly, Fonda, Tomlin and producer Bruce Gilbert, a featurette on the film's history and impact, a featurette on director Colin Higgins, a gag reel of 17 outtakes, 10 deleted scenes, a karaoke track of the title song and more. (Get your copy here!) Image from the party Copyright © Fox Home Entertainment. Used with permission. See more here.

April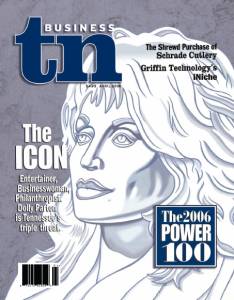 An artistic rendering of Dolly graces the cover of April's Business Tennessee magazine in recognition of its annual Power 100 list of the state's 100 most powerful individuals. Dolly ranks for the year at No. 23, up from No. 36 the previous year.

"When I Get Where I'm Going" with Brad Paisley loses out to Carrie Underwood's "Jesus, Take The Wheel" at the Gospel Music Association's Dove Awards, where it had been up for Country Recorded Song of the Year, just Dolly's second career Dove nod.

A "No. 1 Party" is held in Nashville for "When I Get Where I'm Going," although Dolly is unable to attend due to a filming schedule for commercials at Dollywood. In written remarks read at the party, she tells the song's composers: "I want to thank you and congratulate you for one of the greatest songs that I have ever heard and certainly one of the best songs that I've had the good fortune to sing on in my whole career. I hear nothing but great comments on it. I just lost a dear friend, and they played it at his funeral. It was his favorite song ever. But all my living friends love it, too," adding for Paisley, "I truly am as proud to have been a part of that [song] as anything I've ever done in my whole life."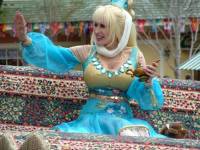 I Dream Of . . . Dolly! The singer kicks off the 21st season of her Dollywood theme park in style. She dons a fishing outfit to open up a new fish restaurant adjacent to the park's new $6.5 million Timber Tower ride, takes a mouthful of candy at a "taffy cutting" for the new sweet shop, parades through Pigeon Forge as a damsel in distress, parades through the park's grounds as a genie and helps emcee a fashion show for the new Dolly's Closet dress shop at the park. It is also announced that in lieu of her usual fund-raising concerts at the park for the Dollywood Foundation, she will publish a fund-raising cookbook this year instead, complete with a contest to win a barbeque for 100 friends and family featuring Dolly as the special guest. See complete coverage and many more pictures here. Image copyright © 2006 T. Duane Gordon/Dollymania.net. May not be reproduced without prior written consent.

Dolly and Brad Paisley win one and lose one at the CMT Music Awards. The pair take home Most Inspiring Video of the Year for "When I Get Where I'm Going," but the song loses to Bon Jovi and Jennifer Nettles with "Who Says You Can't Go Home" for Collaborative Video of the Year.


Dolly opens up an official online store here to sell off the left-over merchandize from her Vintage Tour the previous year.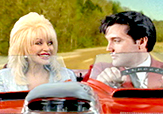 Thanks to the wonders of technology, Dolly and the late Elvis Presley appear together in a new television commercial touting Tennessee tourism. The spot marks the first time Presley's estate has allowed his image to be used in an advertisement with another celebrity, which the head of Elvis Presley Enterprises says is because "we know that Elvis admired Dolly." Dolly was filmed for the commercial in front of a "green screen" so that her image could be inserted in the passenger's seat next to Presley in a scene of him driving a car in his 1967 film Clambake. News of the innovative spot garners media coverage worldwide and later in the year is credited with a large increase in tourism in the state for 2006. (See the ad here.) Image at left courtesy the State of Tennessee's Department of Tourist Development.


Although they have recorded snippets of songs for each other a couple of times in the past decade, it is learned that Porter Wagoner and Dolly have recently recorded their first full duet together in more than a quarter-century. "It's always wonderful to sing with Dolly," Wagoner tells Dollymania. "Our voices blend together like family." It is expected that the duet could appear on a Wagoner CD later in 2007, a year which is slated to feature several new releases from him in recognition of his 50th anniversary on The Grand Ole Opry.

An impressive line-up of celebrities associated with Dolly give of their time to gush over her for a new two-hour A&E Biography installment on the singer which premieres on the cable network.

May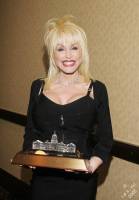 Dolly accepts the Lindy Boggs Award from the Stennis Center for Public Service. She is the first non-political figure to be selected for the honor, named after Louisiana's first female member of Congress and which each year is presented to a Southern woman who has shown "patriotism, courage, integrity and leadership through public service." Dolly, honored for her literacy efforts through her nationwide Imagination Library program, joins past winners First Ladies Lady Bird Johnson and Rosalyn Carter, Secretary of State Condi Rice, Attorney General Janet Reno, Senators Kay Bailey Hutchison and Elizabeth Dole, Governors Martha Collins (of Kentucky) and Ann Richardson (of Texas), Mississippi Lt. Gov. Evelyn Gandy and former NAACP Chair and political activist Myrlie Evers-Williams, the widow of slain Mississippi civil rights leader Medgar Evers. Images courtesy The Stennis Center for Public Service. Used with permission.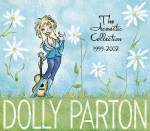 It is announced on Dollymania that Sugar Hill Records will re-package Dolly's three roots music CDs (The Grass Is Blue, Little Sparrow and Halos & Horns) with a bonus DVD of videos and re-mixes as a boxed set. Dolly Parton: The Acoustic Collection, 1999-2002 hits stores in October.

Dollywood's Splash Country, the water park adjacent to Dolly's Tennessee theme park, opens for its sixth season with the new Fire Tower Falls.

Making it onto store shelves this month are two Dolly-related releases: Rhonda Vincent's All American Bluegrass Girl, which features Dolly on the track "Heartbreaker's Alibi," and the DVD for TransAmerica, featuring a music video and featurette on "Travelin' Thru," Dolly's Oscar-nominated song from the film.

Dolly hosts a documentary program on BBC Radio 2 profiling the life and career of country music pioneers the Carter Family titled Will The Circle Be Unbroken?.

The second annual Mountain Soul Vocal Competition, a talent show in Sevierville, Tenn., featuring only songs written by Dolly, is hosted as part of the city's Bloomin' Barbeque and Bluegrass Festival.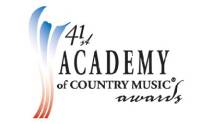 Dolly and Brad Paisley take home two Academy of Country Music Awards for their collaboration "When I Get Where I'm Going": Vocal Event of the Year and Video of the Year. They lose Song of the Year to Brooks & Dunn with "Believe," while Paisley's CD which contains the track, Time Well Wasted, wins Album of the Year.

Dolly and Carl Dean celebrate their 40th wedding anniversary.

Charlie Louvin releases If Only In A Song, a CD which contains the track "Circle of Friends" with Dolly and Alison Krauss.

June

The music experts at Paste magazine name Dolly No. 55 of the "100 Best Living Songwriters" worldwide, making her just one of 10 country acts (and one of 13 women) on the list.

Officials in Tennessee celebrate the final of the state's 95 counties kicking off Dolly's Imagination Library literacy program, making it the first to offer the project statewide. At nearly the same time, the chapter in York County, Maine, receives a $10,000 contribution from novelist Stephen King.

Dolly is the big-ticket item for Nashville's Second Harvest Food Bank of Middle Tennessee when it auctions off celebrity designed and autographed lunchboxes as a fund-raiser. Dolly's brings in nearly $800 while most of the other 40 boxes by country superstars go for less than $100 each and just a handful make it into the $400-$500 range.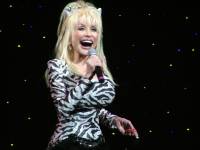 In what is perhaps her most spectacular entrance in the park's history, Dolly welcomes the crowd to Dollywood's fourth annual KidsFest. Just a couple of tricks into the headlining "Big Cats and Magic Show" by Las Vegas entertainers the Fercos Brothers, they drop a curtain from their cage to reveal not one of their tigers, but rather Dolly in her version of a rhinestone-studded black and white cat suit. She also recognizes contestant Nina Gilliam from the Miss South Carolina pageant for her volunteer work with the Imagination Library; Dolly Parton Scholarship recipients Bethany Kloster of Gatlinburg Pittman High School, Tiffany Alexander of Sevier County High School, Dexter Johnson of Pigeon Forge High School and Erin Keller of Seymour High School; and the National State Teachers of the Year organization's Dolly Parton Chasing Rainbows Award recipient Bobbie Clifton of Shelby, Miss. Image at left is copyright © 2006 T. Duane Gordon/Dollymania.net. May not be reproduced without prior written consent. See more photos here!

Dolly is recognized for her Imagination Library with an honorable mention in the "15 People Who Make America Great" in the first annual Giving Back Awards from Newsweek magazine.

July

News comes that three Dolly albums will be re-issued in January under Sony BMG's "American Milestone" series: Coat Of Many Colors, My Tennessee Mountain Home and Jolene. (Their release, however, is delayed until April 2007.)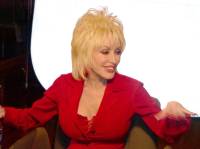 CMT Greatest Moments: Dolly Parton airs on the cable network counting down the best achievements of Dolly's career. The No. 1 spot is the day in 1987 when a bronze statue of her was unveiled on the Sevier County Courthouse lawn in Sevierville, Tenn. Image at left from the interview for the show courtesy CMT. Used with permission. See more shots here.

Thanks to her recent nomination, the Academy of Motion Picture Arts and Sciences invites Dolly to become a voting member of the Oscars.

Rounder Records releases the video of "Heartbreaker's Alibi" by Rhonda Vincent and Dolly. Although the single fails to chart on Billboard, the video goes as high as No. 3 on the weekly fan-voted countdown on cable channel Great American Country (GAC).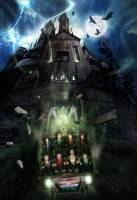 Dollywood formally announces its addition for the following year: the $17.5 million Mystery Mine monster of a coaster to open in April 2007. The largest capital investment in its history, the park's second steel roller coaster will cost just slightly less than its past three expansions combined (2006's $6.5 million Timber Tower, 2005's $5 million Country Fair renovation and the $8 million Thunderhead wooden roller coaster in 2004) and add an acre to the Timber Canyon area. The Gerstlauer-built contraption will be the first American version of the company's Euro-fighter design. Themed to represent an abandoned, and apparently haunted, early 20th century coal mine with seven mine carts carrying eight passengers each, the two-and-a-half-minute trek will take riders to speeds of up to 46 miles per hour. Highlights on the 1,811-foot track will include an impressive 95-degree, 85-foot vertical drop, several inversions, numerous high-speed twists and state-of-the-art special effects. Artist's rendering of the ride at left is courtesy Dollywood.

Dolly and Roy Rivers take home Vocal Collaboration of the Year from the European CMA Awards for their duet "Thank God I'm A Country Boy."

Dolly makes the cover of British music magazine Gear with an article focusing on her latest custom-built guitar.

Longtime Dolly duet partner and mentor Porter Wagoner is admitted to a Nashville hospital. The 79-year-old legend suffered an abdominal aortic aneurism and makes a full recovery following surgery.

Dollywood announces it will begin testing a Q-Bot electronic queuing system (similar to Six Flags' Flash Pass and Disney's Fast Pass) for its musical shows and will consider expanding it to cover rides as well.

August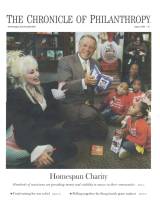 The leading national newspaper covering the non-profit sector in America, The Chronicle of Philanthropy, chooses Dolly as its cover girl for an issue focusing on musicians and charity, calling her "one of the most generous musicians in the United States." The piece touches on her massive Imagination Library literacy program as well as her many efforts to improve the lives of people in her region of Tennessee and notes that much of her personal giving is done anonymously. Although most stories in the publication (including this piece) are usually available online for its subscribers only, the newspaper chooses to make the full text of Dolly's profile available exclusively for readers of Dollymania in a special page set up here. Cover image used with permission.

That's not the only time she's a cover girl this month, with a publicity pic from a couple of years back making the front of RV View magazine because of her love of RV-ing with hubby Carl Dean.

A jury from the local newspaper in Piteå, Sweden, selects Dolly as its 2006 Honorary Citizen of the Year. Previous recipients of the honor have included Nelson Mandela, Mother Theresa, Kofi Annan and human rights activist Aung Sang Suu Kyi. Dolly thanks the town in a letter, saying she isn't sure if she deserves to be in such an illustrious group of people. "I have always wanted God and my family to be proud of me. But to think that I have touched people all over the world is more than I can put into words. I hope I can visit Piteå some day and thank you in person," she writes.

Although she took off 2006 from any full-fledged concert tour, it is announced Dolly has scheduled three back-to-back concerts for the week of Thanksgiving at Casino Rama near Toronto, Ont. All three nights quickly sell out. In coming weeks, it is also announced she will perform November shows at casinos in Uncasville, Conn., and Verona, N.Y. These are her only public concerts in 2006.

Dollywood's Splash Country reveals that its expansion for 2007 will be the largest in the water park's five-year history: a $2.75 million, 7,500-square-foot leisure pool called The Cascades.


Dolly fans in the D.C. and Richmond, Va., areas receive a shock when a local radio host broadcasts a false report that Dolly has died. The comment came on the program Elliot in the Morning, which airs on one rock station in the Washington market and one in the Richmond market. The "news" quickly circulates in the area, with calls coming in to several other local radio stations asking whether it is true. The rumor receives so much attention that one country station in Richmond which doesn't even air the program posts at the top of its website: "Dolly is fine! There are crazy rumors that Dolly Parton has passed, but rest assured, the 60-year-old country music legend is alive and well." The hoax is also posted that day on encyclopedia site Wikipedia but is quickly removed. A related website, dollypartonisdead.com, is also launched the same day "brought to you by" the radio station which is the above-mentioned program's home. After a few weeks, the page begins to be updated daily changing the "date of death" so that it appears that she passed away the previous day and listing supposed candlelight vigils to take place later in the week in cities across the nation. After several months, the site closes.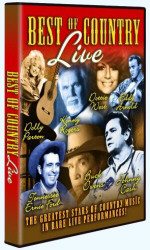 Hours before longtime television host Mike Douglas passes away, it is announced that a DVD to be released in October, Best Of Country Live!, will feature several country music performances from his syndicated program, including Dolly and Richard Dennison performing "Suspicious Minds" on the show in 1977.

It is also announced that the Season 4 DVD of Reba including Dolly's guest spot will be released in November.

The Golden Ticket Awards, considered "the Academy Awards of the amusement industry," for the second year in a row name Dollywood's Thunderhead the best wooden roller coaster in the world. The park comes in second for Best Shows and Friendliest Staff, third for Best Food and Best Water Ride and fifth for Best Landscaping.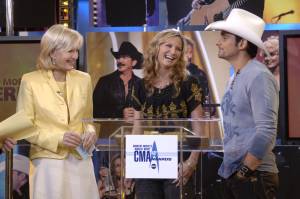 "When I Get Where I'm Going" with Brad Paisley snags three Country Music Association Awards nominations, it is announced, going up for Single of the Year, Music Video of the Year and Musical Event of the Year, while the tune's composers, Rivers Rutherford and George Teren, are up for Song of the Year. Paisley's CD which contains the song is also up for Album of the Year. The nominations return Dolly to the spot as the female artist with the most career CMA nominations, 43, taking the title away from Reba McEntire, who had passed her total in 1994. Image of ABC's Diane Sawyer with Jennifer Nettles and Paisley announcing this year's CMA nominees shows a photo of Dolly performing on the 1984 awards show in the background. Photo by Ida Mae Astute/ABC-TV and provided by the CMA.

September


The Recording Industry Association of America (RIAA), which is responsible for issuing all official gold and platinum records in the U.S., confirms that a query from Dollymania uncovered a clerical error which had resulted in Dolly's name being inadvertently left off the gold and platinum digital single certification awards for her duet "When I Get Where I'm Going" with Brad Paisley, which had been mistakenly credited as a solo recording. After discovering the problem, the award is correctly re-issued in both artists' names. In addition, it is learned that a new rule change raised the gold level for digital single downloads from 100,000 to 500,000 and platinum from 200,000 to 1 million, but all previously-certified digital singles from the gold through double-platinum levels are to remain certified at the gold level, even if they haven't reached the new 500,000-download threshold, allowing "Going" to stay gold even though it has only sold about a quarter-million paid downloads.

The Hallmark Channel airs a second part of Dolly's interview with Naomi Judd for her program Naomi's New Morning.

It is announced that Dolly in December will collect one of this year's five Kennedy Center Honors, becoming just the fifth country music performer singled out for the recognition. "I am thrilled and humbled to be receiving The Kennedy Center Honors this year," she says. "When I look at the list of past recipients, it is hard for me to believe that a poor, country girl from the hills of Tennessee could be included in such distinguished company."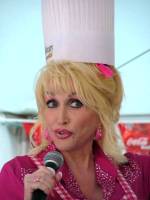 Dolly premieres her new fund-raising cookbook, Dolly's Dixie Fixin's, to benefit the Dollywood Foundation at the kick-off for Dollywood's Bluegrass & BBQ Festival. At the event, one really, really surprised Gatlinburg fan, Mark Walbolt, gets a surprise telephone call from Dolly live on the radio to learn he has won the grand prize barbeque for 100 friends and family featuring her. "Hey, you won me! What are you gonna do with me? Ha-ha!" Dolly shouts. "Oh, God, no!" he replies. "Oh God, yes!" she says. Image at left from the event is © copyright 2006 T. Duane Gordon/Dollymania.net. May not be reproduced without prior written consent. See more shots from the appearance here.

The month sees many Dolly-related releases. Clay Aiken comes out with his CD A Thousand Different Ways, featuring a cover of the Dolly hit "Here You Come Again." Soul legend Solomon Burke releases his first country CD, Nashville, featuring a Dolly duet on "Tomorrow Is Forever" which earns the duo a Grammy nomination. A Kenny Rogers retrospective DVD, The Journey, hits stores with a Dolly appearance. And newcomer Christie Lynn sees her Christie Lynn Sings Country, Gospel & Bluegrass released with Porter Wagoner and Dolly guesting on her cover of their duet "Beneath The Sweet Magnolia Tree."

Dolly reveals she has begun to record her next CD, tentatively titled Country Is As Country Does, and says she hopes to have it out in late spring or early summer 2007.

CMT puts Dolly's 1974 masterpiece Jolene at No. 26 on its countdown of country music's 40 Greatest Albums.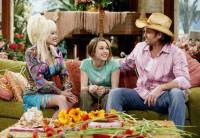 Dolly steals the show with a hilarious guest spot on The Disney Channel tween hit series Hannah Montana. Starring Miley Cyrus and her real-life father Billy Ray Cyrus, the program is the second-highest-rated television show nationwide for children ages 6-14, surpassed only by American Idol, so it exposes Dolly to a huge audience of young people. Image at left is © copyright Disney and is used with permission. See more shots here!

MPI Home Video reveals plans to release Dolly Parton & Friends in February, collecting on two DVDs six complete episodes of the 1976-77 variety series Dolly, making them commercially available for the first time. Plans to release several episodes of the series in a three-disc set back in 2001 had been scrapped by the company with no reason publicly given.

Knoxville, Tenn., based radio program American Highway holds its first annual listener-voted HEMI Awards. With more than 40,000 ballots cast, Dolly is selected as the first inductee into its Americana Highway Hall of Fame.

October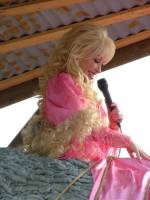 Dolly's annual parade through Pigeon Forge, Tenn., wins the prize as the second-best event of its size in the world at the recent International Festivals & Events Association (IFEA) Pinnacle Awards. Image of Dolly "strapped" to a log in the Timber Tower theme of the 2006 parade is © copyright 2006 T. Duane Gordon/Dollymania.net. May not be reproduced without prior written consent.

Dolly's goodie bag from this year's Academy Awards, containing electronics, clothing, food, jewelry and more valued at more than $20,000, goes on the auction block to benefit The Humane Society of the United States, a nationwide charity helping protect all animals. In November, the auction concludes with a high bidder paying $7,000 for the package.

BT, formerly British Telecommunications, hosts the Fifth Annual Digital Music Awards from London, and Dollymania is ranked as the 57th best music site online worldwide and No. 1 site dedicated to a country music artist.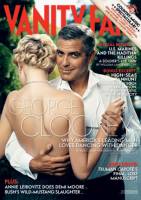 Dolly gets a gorgeous shot surrounded by roses in the annual music issue of Vanity Fair magazine. For the seventh annual look at music, the magazine this year choses to focus on "country and western" music. Dolly is presented as "The Queen of Country," noting she is "one of the greatest American success stories" from a shack in the Smoky Mountains to selling more than 100 million albums without losing "her charm, her sense of humor or her identity as a country girl." Also photographed separately is former duet partner Porter Wagoner, presented as "The Veteran."


Dollymania announces the cities and dates for Dolly's first major European tour in three decades. She initially is scheduled to play 17 shows in 10 countries in March and April, but ticket sales go so well that additional dates are added, expanding it to 21 scheduled concerts, nearly all of which are sold out by year's end. Some cities see sell-outs, though, among the fastest of Dolly's career. For example, the tour opener in Horsens, Denmark, sells out in seven minutes, while a Belfast, Northern Ireland, engagement sells out in 20 minutes. The demand prompts her to schedule second concerts in each of the two cities, and both of those sell out almost immediately as well.

Dolly previews the concert she'll perform on the tour -- and in her five November concerts -- with a private "family and friends" show at Belmont University in Nashville.

Dolly is among the artists who pay tribute to Reba McEntire in the taping of the first CMT Giants concert special. Dolly sings Reba's No. 1 "How Blue," even calling Reba up from the audience to join her on a reprise of the song's chorus after she finishes the first performance of it. Reba tells interviewers she believes Dolly should have been chosen over her as the network's selection for the inaugural honor.

November

Buddy Killen, who helped a teen-age Dolly with her first major label recording for Mercury Records, passes away at his home. He was 73. In a statement, Dolly remembers him fondly, saying: "He will live in my heart and memory like a classic song. He was one of the very first people to see my dream and not only did he see it, he tried to help make it come true."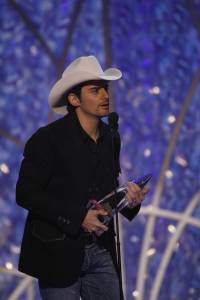 Dolly and Brad Paisley are named this year's Country Music Association Musical Event of the Year for their collaboration, "When I Get Where I'm Going." Unfortunately, the award is presented prior to the telecast on ABC, so while it is announced on the air that they had won, Paisley's acceptance speech for the honor is not shown. Paisley dedicates the award to Dolly, who is not in attendance, saying: "I want to thank her so much for raising the bar on a song. Any time Dolly Parton sings a song, it's infinitely better in every way. Thank you, Dolly, wherever you are, for being a part of this and giving us another award together." The duo lose their other nominations to Brooks & Dunn and their inspirational hit "Believe," which takes the Single of the Year and Video of the Year honors. The song's composers, Rivers Rutherford and George Teren, also are bested by "Believe," with its writers, Craig Wiseman and Ronnie Dunn, taking home the Song of the Year trophy for songwriters. The full-length album containing the hit Dolly track, Time Well Wasted, is named Album of the Year. Dolly's sole win for the evening brings her total of regular CMA Awards to nine (or a total of 11 if the two special awards she has received from the Association are included). The win also makes Dolly the only artist to win an award in each of the five decades in which the CMA has existed: the 1960s, 1970s, 1980s, 1990s and 2000s. (Previously, she had been the only one to win awards in four decades, but this marked her first regular CMA victory in the '00s -- although she had won the CMAs' International Achievement Award in 2004, the Association does not count special awards such as that toward an artist's official total.) Image of Paisley accepting the Musical Event of the Year trophy for his Dolly duet is by John Russell/CMA. Provided by Country Music Association. Used with permission.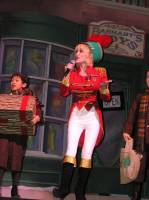 Dolly makes a short stop at Dollywood to kick off the park's Smoky Mountain Christmas festival with an appearance at a special media and VIP performance of the new "Dollywood's Babes In Toyland" show. Her previously-planned appearance in a dusk parade through the park grounds is cancelled, apparently due to weather. (She also holds the barbeque on the park grounds that afternoon for the winner of her cookbook contest.) Image at left courtesy Harrell Gabehart and0 Patric Parkey taken exclusively for Dollymania and used with permission. See more pictures here.

Dolly performs her nearly-sold-out concerts in Verona, N.Y., and Uncasville, Conn.

Dolly reveals that the premiere of the Broadway musical adaptation of 9 To 5 which she is composing may be in winter 2007 or spring 2008. Previously, all reports were that it was aimed for a fall 2007 opening.

Smart Blonde: The Life of Dolly Parton, the first new Dolly biography in more than a decade, hits shelves in England. It is expected for a March 2007 U.S. release.

Brooks & Dunn beat out Dolly and Brad Paisley once again, this time at the 12th annual Inspirational Country Music Awards, where both "When I Get Where I'm Going" and "Believe" had been up for Song of the Year and Video of the Year, with the latter taking both honors.

Confirming fan speculation, Dolly reveals that she expects to tour the U.S. for about three months in summer 2007 to promote the release of her upcoming album, Country Is As Country Does.


Dolly's 1971 masterpiece Coat Of Many Colors is selected as one of the 100 best albums of all time by Time magazine, just one of five country selections on the list (the others being by Johnny Cash, Willie Nelson, Garth Brooks and Ray Charles with his first country LP). The top 100 are organized by decade of release rather than in order from best to worst, and Dolly's is one of 29 taken from the 1970s, the decade with the most entries on the countdown. About her disc, the reviewer notes: "Anyone skeptical of a music career that's been gradually obscured by Parton's exuberance on talk show couches needs to pay attention to this archetypal album . . . Parton's not above sentimentality, but it's in constant battle with her feminist/realist leanings, and the whole package is tied together with a voice so crystaline it can't help but crack a little when the going gets rough."

Charley Pride's new album, Pride & Joy: A Gospel Music Collection, featuring a guest spot by Dolly on a cover of her "God's Coloring Book," is released.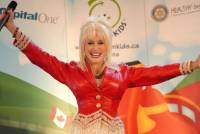 The Imagination Library, Dolly's nationwide literacy program, evolves into an international program with the official launch of its book-giving services in Canada. While in the Toronto area for three sold-out concerts, Dolly takes time for a media appearance to publicize the effort there. Image at left is copyright © 2006 Guntar Kravis and is used with permission. See more pictures here.

Judy Collins reveals she is currently overseeing a collection of covers of her classic tunes which will feature a contribution from Dolly. She says she contacted the artists for the project and matched them with the songs from her catalog that she felt would work best for them. Dolly takes on "The Fisherman's Song," while Chrissie Hynde performs "My Father" and Rufus Wainwright does "Albatross." Although a release date has yet to be announced, the set will come out on Collins's own Wildflower label.

December

Four West Coast concerts are announced for February 2007 as Dolly prepares to head to Europe for her tour there in March and April. As of January, all three California shows are sold out and the fourth, outside of Las Vegas, is nearly sold out.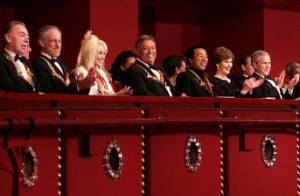 The Kennedy Center Honors recognizing Dolly, Smokey Robinson, Zubin Mehta, Andrew Lloyd Webber and Steven Spielberg take place in Washington, D.C. Dolly and her guests are presented the actual honors at a formal dinner hosted by Secretary of State Condoleezza Rice and are then praised at a White House reception with President and Mrs. Bush prior to the tribute ceremony at the Kennedy Center. During the ceremony, Reba McEntire introduces and narrates a video homage to Dolly, and Oscar winner Reese Witherspoon praises her idol and explains she grew up in Tennessee wanting to be just like Dolly. Providing tribute in song are Carrie Underwood and Kenny Rogers on "Islands In The Stream," Alison Krauss with Suzanne Cox and Cheryl White on "My Tennessee Mountain Home" and "Jolene," Shania Twain with "Coat Of Many Colors" and Vince Gill for "I Will Always Love You." The three-and-a-half-hour ceremony is edited down to 90 minutes (and a half-hour of commercials) for airing on CBS the day after Christmas, resulting in abbreviated performances of each song, "My Tennessee Mountain Home" being cut from broadcast and the speeches by both McEntire and Witherspoon being shortened. However, the big event which garners headlines is Jessica Simpson's flubbing her performance of "9 To 5." According to reports, she did not know the words well enough and producers refuse to allow the use of a teleprompter, so her father writes out the lyrics on cue cards which he holds at the foot of the stage. Even with that, she messes up a few words, apologizes to Dolly on stage, stands still and looks confused after the audience's applause, then walks off to silence. She asks and is allowed to re-tape the song before an empty theatre after the audience leaves the building, but after seeing the tape weeks later asks that it be cut from the broadcast. The show is subsequently edited for television so that all appearances by Simpson are absent. Photo from the event is courtesy The White House. Used with permission. See additional images here.

Dolly earns her 43rd and 44th respective Grammy nominations, with "Travelin' Thru" from TransAmerica up for Best Song Written For A Motion Picture, Television Or Other Visual Media and "Tomorrow Is Forever" with Solomon Burke vying for Best Country Collaboration With Vocals.

The Grammy Foundation auctions a dulcimer autographed by Dolly, bringing in $910 for its charitable programs.

Dolly is a featured celebrity in the new holiday video for the president's dog. Filmed while she was in D.C. for the Kennedy Center Honors, Dolly makes a red carpet appearance at "Barney's Holiday Extravaganza," available online here.


It is announced that in conjunction with her European tour, six of Dolly's most-loved out-of-print albums from the 1970s and 1980s will be hitting store shelves on CD next year, five of which will be available on disc for the first time ever. The titles will be collected into three "2-on-1" CDs: 1983's Burlap & Satin with 1985's Real Love, 1979's Great Balls Of Fire with 1980's Dolly, Dolly, Dolly and 1976's All I Can Do with 1977's New Harvest . . . First Gathering. Of these, only Real Love was previously available on CD but has been out of print for nearly two decades now.

Dolly's former duet partner Porter Wagoner uses her as an example of the type of artist who could be frozen out of the music industry if she were starting out today. Wagoner is one of several performers who testify in Nashville before the Federal Communications Commission criticizing the agency's plans to loosen media ownership restrictions which would make it easier for entertainment conglomerates such as Clear Channel to become larger through additional consolidation. "Not only did I have the freedom and control to introduce Dolly as a regular performer on my television show, but back then, radio was much friendlier to new recording artists," he tells commissioners. In today's media landscape, he complains, it would be nearly impossible for a newcomer to follow her career path. Others who speak against further consolidation include Naomi Judd, Big & Rich and George Jones, who laments how one of the results of radio consolidation is a refusal by corporate radio to play new material by older artists.

Ever the philanthropist, Dolly announces a $1 million charitable gift: $500,000 from the Dollywood Foundation and Dixie Stampede and an additional $500,000 expected to be raised by a May 20 benefit concert at the Smokies Stadium near Sevierville, Tenn., to help build a new facility to replace the city's existing Ft. Sanders Sevier Medical Center. The hospital's owners will foot the $90 million bill for the basic hospital itself, while the Dr. Robert F. Thomas Foundation is raising $10 million (which includes Dolly's $1 million commitment) for "extras" at the facility.

The Tennessee Capitol's holiday decorations have a distinct Dolly connection this year. The 10-foot tree in the rotunda is decorated by the state's First Lady with 95 glass ornaments, each representing a county in the state participating in Dolly's Imagination Library literacy program. Each ornament lists the county's sponsoring organization for the project and the number of children under 5 years of age in the county, thus representing the number eligible to receive the free monthly books it provides statewide.


Dolly fans are treated the holiday season with both The Hallmark Channel and TBN airing her Christmas film Unlikely Angel several times during the month, and CMT playing A Smoky Mountain Christmas regularly as well in December.

She welcomes British listeners to the holiday with a Christmas morning special on BBC Radio2 featuring two hours of Dolly.

Country Weekly asks for reader votes to determine its list of country music's greatest love songs, and two Dolly tunes are on the list. In the 50 possible selections, Dolly's classic "I Will Always Love You" and her mega-hit duet with Kenny Rogers on "Islands In The Stream" are options for votes. The final list will be announced in a Valentine's themed issue dated Feb. 12 which will be on newsstands Jan. 29.

"When I Get Where I'm Going," Dolly's No. 1 hit with Brad Paisley, is named the eighth-best video of 2006 by viewers of the cable network Great American Country (GAC).

Nashville's The Tennessean names Dolly its 2006 Tennessean of the Year in recognition for her work on childhood literacy through her international Imagination Library program, which is active in every county in Tennessee. In an editorial revealing the honor, the newspaper calls her "the clear choice" for this year's prize. Dolly tells the newspaper when notified of the award: "Are you serious? Wow. It never crossed my mind that I had won. I'm very excited ... a fantastic compliment." This is the 12th year the newspaper has given the award, the recipient for which is selected by its editorial board along with input from the newspaper's staff. The goal is to recognize an individual who has made exceptional contributions to the state during the year. This was the first time, though, that readers were asked to help the editorial board make its decision by casting their votes online, with Dolly taking a clear lead in that contest. The other nominees were Wynonna for her efforts to raise funds for children's causes, philanthropist Martha Ingram for spearheading efforts to build the Schermerhorn Symphony Center, retired state Supreme Court justice Adolpho A. Birch for serving as the court's first African American chief justice, state Transportation Commissioner Gerald Nicely for turning around an embattled Department of Safety and Highway Patrol and Meharry Medical College researcher Dr. James Hildreth for inventing a chemical condom as an AIDS prevention aid.
---
Previous Years In Review:
---

While Dollymania was the first Dolly-related site to publish nearly every item recapped above, the butterfly icon indicates that the story noted in the recap is one of several dozen during the year for which Dollymania was the first media outlet anywhere to publish the news.