The Glory Forever

Dolly Reacts To 39th Nomination
Dolly loves that she's back in the running for one of the Country Music Association's top honors, Female Vocalist Of The Year, with her nomination Tuesday morning. The 57-year-old diva told CMT.com on Tuesday afternoon: "What an absolute honor. I'm just glad to be able to get off the porch, much less to be running with the big dogs." Even Martina McBride, who won the trophy last year and is considered by many to be this year's front-runner over fellow nominees Dolly, Alison Krauss, Terri Clark and Patty Loveless, noted: "I'm a little nervous about competing against them, but I don't think that way. I love the fact that Dolly and Patty and Alison are nominated in that category. And Terri, I don't want to leave her out, but we're talking about veteran performers. It's just so great. I'm so excited about that for them." Read the site's full story on this year's nominees here.

Is It 39 Or 38?
Some media reports, including Sugar Hill's own notice on its Web site about Dolly's nomination (here), cite it as her 38th. That information is incorrect. The probable source of the erroneous number is the CMA's awards database (here), which purports to list all nominations and wins in the awards' history. It shows 38 nominations and eight wins for Dolly. Unfortunately, no non-winning nominees for 1989's Music Video Of The Year Award are included in the database (it appeared to be the only year for which nominees were missing). Instead, the site only lists that year's winners, Hank Williams Jr. and Sr. Thus, Dolly's nomination for "Why'd Ya Come In Here Lookin' Like That?" is missing from the reported totals. Also, while she has won eight major CMA Awards, the site doesn't list special awards, such as the Country Music Honors award presented to her in 1993, which would up her total to nine wins. See a list of all her CMA nominations and wins, and most of hers from other major award programs, here.

Analysis: What Does Nomination Mean?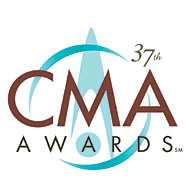 Dolly's nomination itself is fairly big news, as it comes on the 35th anniversary of Dolly's first CMA nods: a nomination for Female Vocalist Of The Year and a win with Porter Wagoner for Vocal Group Of The Year in 1968. Also, it shows just how popular she is today. Her most recent Female Vocalist nomination came 16 years ago and her most recent win in the category 27 years ago. Her most recent CMA nomination was four years ago, and her most recent win in any CMA category was seven years ago. Critics noted that pop-country divas Faith Hill and Shania Twain were shut out of the category, perhaps indicating a continuation of the shift to the traditional music the awards began honoring again following the O Brother sweep in 2001. But contrary to that view, rock and pop weren't completely shut out, with Kid Rock, Sheryl Crow and Jimmy Buffett each receiving nominations for Vocal Event Of The Year. On another note of interest, the Dixie Chicks backlash wasn't enough to keep the group from coming in among the top five nominees for both Album Of The Year (which they won in 2000) and Vocal Group Of The Year (which they won last year as well as in 1998, 1999 and 2000). The Chicks' arch-rival, Toby Keith, bagged the greatest number of nominations with seven. Legend Johnny Cash is up for four awards and Willie Nelson for three (all of which are for his "Beer For My Horses" duet with Keith). Those up for the night's biggest honor, Entertainer Of The Year, are Keith, Brooks & Dunn, Kenny Chesney, Alan Jackson and Tim McGraw. Joining Cash with four nods each are Brooks & Dunn and Brad Paisley. Joining Nelson with three each are Jackson, McGraw and Darryl Worley. I've been asked several times today about my opinion on Dolly's chances of winning. My guess is that Dolly and Krauss have about the same chances of winning, with McBride having slightly better odds. Dolly has had an impressive past three years, and the CMA's 6,000 voting members have had a good record lately of recognizing lifetime achievement and current success with awards to "old timers." Three of Dolly's competitors have already won this trophy and been nominated numerous times, so the competition is stiff. McBride, who has been nominated for the award seven times, won two of her total of three CMAs in the Female Vocalist category (2002 and 1999). Five-time CMA winner Krauss took home the Female Vocalist trophy in 1995 and has been nominated for it three times. Five-time CMA winner Loveless won Female Vocalist in 1996 and has been nominated for the honor eight times. This is Clark's third CMA nomination, her first two coming in the Horizon Award category for newcomers. And, as was reported here Tuesday morning, Dolly has received a total of 12 nods in this category, winning it in 1975 and 1976. So it may be up in the air!
Dolly Polka?
Jimmy Sturr's new CD, Let's Polka 'Round, came out Tuesday on Rounder Records and includes a cover of Dolly's classic "Together You And I," which appeared on her 1973 duet album with Porter Wagoner, Porter 'N' Dolly. Get the new disc here.
Florida Folks Get Stampede Discount
Florida residents get a cut in admission in September and October at Dolly's Dixie Stampede in Orlando, the chain announced Tuesday. Florida denizens who show proof of residency get $13 off adult admissions and $3 off children 3 to 11 (translating into $30.99 adult and $15.99 child).
---
Aug. 26:
Update: Dolly Gets CMA Nomination
Dolly is up for Female Vocalist Of The Year in the 37th Annual CMA Awards, it was announced Tuesday morning. She faces Terri Clark, Alison Krauss, Patty Loveless and Martina McBride for the honor. The nomination is Dolly's 39th at the CMAs, her 12th in this category, which she has won twice. She has won nine CMA awards (including 1993's special Country Music Honors Award), most recently taking home Vocal Event Of The Year with Vince Gill in 1996 for their duet of "I Will Always Love You." Her most recent nomination was in that same category in 1999 for her second trio project with Linda Ronstadt and Emmylou Harris. Winners of this year's awards will be announced live on CBS at 8 p.m. Eastern on Nov. 5.
Dolly Makes The Crowd Cry, Walsh Praises Work
Dolly packed 'em in for a brief but powerful performance Sunday at Dollywood, I'm told. She was at the park to film at Sept. 11 episode of The John Walsh Show. She reportedly made a quick stop at her brother Randy's show and then came to the Backporch Theatre for the main event. She performed "Color Me America" and "Brave Little Soldier" (originally from the Heartsongs: Live From Home CD but which has apparently been added to the For God And Country disc of patriotic and spiritual numbers -- see a preliminary unconfirmed track listing in the Aug. 8 news update in the site's archives here). She sang each song twice for the taping, with the latter being performed for the children of victims in the Sept. 11 terrorist attacks. The audience, and even many members of the television crew, were seen in tears as Dolly sang. Walsh lauded her charitable efforts including her contributions to burn units, the American Eagle Foundation, cancer research foundations, the Dollywood Foundation's Imagination Library program, help with teen pregnancy centers and more. My friend Robyn sent in a few shots from the performance, although they're a bit blurry from using a disposable camera. See them here. Thanks, Robyn! And if anyone else wishes to provide a report or photos, please e-mail me here.
Tribute Preview Week Five
Sugar Hill Records on Monday continued its weekly preview of the upcoming all-star tribute CD Just Because I'm A Woman: Songs Of Dolly Parton, which hits stores Oct. 14. The fifth selection is Shelby Lynne's R&B and black gospel-infused cover of "The Seeker." Visit Sugar Hill's page here with the previews! And visit the site's page dedicated to the tribute album here.
---
Aug. 25:
Still Hanging On Overseas


The U.K. version of Ultimate Dolly Parton drops 16 spots to No. 51 in its fifth week on the British pop albums chart, it was announced Sunday. The CD, currently No. 3 country, peaked at No. 17 pop and No. 1 country for three weeks.
Keep Watching
No word yet on what Dolly did during her appearance at Dollywood on Sunday for the filming of an episode of The John Walsh Show or whether she showed up at Saturday's Union County Fair in Illinois, but I'm expecting some reports soon, so check back. Also, anyone who attended either event and would like to share news or photos, please send them here. Thanks!
Advance Order 'Just Because'
Amazon.com has added a page to reserve your copy of the Oct. 14 tribute CD Just Because I'm A Woman: Songs Of Dolly Parton from Sugar Hill Records. Get yours here! And view complete information on the CD, including the Dollymania review, here.
---
Aug. 23:
Paper Gets More Details On Sunday Show
The Knoxville News-Sentinel on Friday offered some additional information on Dolly's appearance at Dollywood on Sunday, where she is to tape an episode of The John Walsh Show. The paper reported that the show, set to air on the two-year anniversary of the Sept. 11 terrorist attacks, will focus on patriotism. Dolly's interview will be closed to the public, but she is scheduled to take Walsh on a tour of the park and perform selections from her upcoming patriotic and spiritual album For God And Country. The newspaper said that officials with the show suggested Dolly should perform somewhere between noon and 5 p.m. at the Back Porch Theater. Read the full story here. (And anyone who attends and would like to send in a report and/or photos for posting on Dollymania would be most appreciated! Just e-mail them here. Thanks!)
Ill. Appearance Reported For Saturday
There is apparently another Dolly appearance this weekend as well. The Southern Illinoisan in Carbondale, Ill., reported this week that Dolly is scheduled to appear as the "featured guest" at noon on Saturday at the 123rd annual Union County Fair, which is held at the city park in Anna, Ill. Dolly's supposed appearance is also noted on the official schedule of the county's chamber of commerce here. This is the first I've heard of this, so I don't know if it's true or not.
Legend With Upcoming Dolly Duet Dies
Floyd Tillman, a legendary singer-songwriter who penned hits performed by Bing Crosby, Gene Autry, the Supremes and Ray Charles, died Friday at his home near Houston, the Austin Statesman reported Friday night. He was 88. Regarded as one of the pioneers of honky tonk music in the 1930s, Tillman had just completed recording a new album, The Influence, which will include duets with Dolly, Merle Haggard, George Jones and Willie Nelson and is set to be released in November. He was inducted into the Country Music Hall of Fame in 1984. Read more here.
Dolly In Magazine, New Book
A classic photo of Dolly from a new book coming out later this year is featured in a short article in the September/October issue of American Photo magazine. The shot, of Dolly at Symphony Hall in Boston in 1972, is tied with one of Porter Wagoner taken on the same night as the oldest ones included in a new book titled Honky Tonk: Portraits of Country Music 1972-1981 by photographer Henry Horenstein. It will come out in both hardcover and paperback in October from Chronicle Books. Showings of selections from the book are scheduled for the Sarah Morthland Gallery in New York in November and December and in the John Cleary Gallery in Houston in February and March. A possible exhibition in the Smithsonian may also be in the near future, according to the magazine. Learn more about the book on its official Web site here (Dolly's photo is here), and reserve your copy of the book here! Thanks, Toni!
You Ought To Be In Pictures
Dolly has two photos in the Sept. 2 issue of Country Weekly. She is shown on the "Out And About" page with a shot of her and the bald eagle Challenger at the July opening of the new eagle habitat at the National Zoo in Washington, which houses two birds donated by the American Eagle Foundation and Dollywood. The second is on the "Scene And Heard" page under the title "Tattoos And Nudity," where it asks, "Does Dolly Parton have any tattoos?" Dolly replies: "I may have a little body art, but I'm not telling where." (She has only discussed her tattoos publicly once, on a Tonight Show appearance in 1996 when Jay Leno noticed the angel on her arm. She also told him she has a butterfly on her upper chest.) It also asks if she'd ever pose nude for a magazine. ""Maybe when I'm 100 -- and you'll be sorry then." Thanks, Solomon!
Songbook Reminder
Some folks working with Warner Brothers Publishing asked me to remind everyone that a few months ago they issued a sheet music songbook containing all of the cuts on Dolly's Halos & Horns. You may order it directly from the publisher here. Thanks!
New Trading Site Launched
A fan has started up a new Dolly traders' club on Yahoo and asked me to pass it along. Visit the site here. Thanks, Paul!
TV Reminder
Anyone reading this update on Friday evening, remember Dolly is to appear on the CMT News special Sex In Videos: Where's The Line, a half-hour program premiering at 10 p.m. Eastern Friday. It is scheduled to repeat at 11:30 p.m. Friday, 10:30 p.m. Sunday, 1 a.m. and 10:30 p.m. Monday and 1:30 a.m. Thursday.
---
Aug. 22:
U.S. Chart Updates


Dolly's Halos & Horns falls back off the 15-position bluegrass albums chart Aug. 30 after coming in at No. 15 the previous week, Billboard announced Thursday. It had peaked at No. 2 and spent 55 weeks on the chart. Ultimate Dolly Parton drops three notches to No. 54 on the country albums chart in its 11th chart week. Alan Jackson's Greatest Hits Volume 2 debuts at No. 1 country and No. 1 pop with 328,000 copies sold in its first week, while Toby Keith's Unleashed remains steady at No. 2 country and loses two to No. 24 pop in its 56th chart week.
'I'm Gone' Heading Up
Dolly's video for "I'm Gone" from Halos & Horns continues its march toward the top of CMT's weekly Top 20 Countdown, moving up two spots to No. 7 in its ninth week, the network announced Thursday night.
Dolly Talks Surgery
According to an Associated Press story on Thursday, Dolly is among several celebrities featured in the Sept. 1 issue of People magazine speaking on the topic of plastic surgery they've had done. Others interviewed include Jamie Lee Curtis, Roseanne Barr and Sharon Osborne. The issue will be on newsstands Friday.
---
Aug. 21:
Dolly Doing TV Show
Updating the story from Tuesday night, a Dollywood spokesperson told Dollymania on Wednesday that Dolly will be on hand at the park Sunday as part of the filming of an episode of the syndicated John Walsh Show, which is produced by NBC. No word yet on the show's topic or when it is expected to air. She will also be on the park grounds most of the day, so fans can expect a good chance of getting a live glimpse of Dolly herself. Thanks, Pete! (And a representative from the Southern Gospel Music Hall Of Fame, which is housed at the park, asked me to remind Gold Season Pass holders that although Dottie Rambo's album Stand By The River, which features a duet with Dolly on the title track, is not yet available in the park's main gift shop, the Hall of Fame gift shop does stock it, and Gold Pass members receive a 20 percent discount off its price! Thanks!)
Reba Error Noted
A reader contacted me to check on something posted in the intro to the main page of Reba McEntire's Web site here, which claims she has charted 31 No. 1 singles, many more than Dolly. The information is incorrect. According to industry standard Billboard, Dolly holds the record for the most No. 1 country singles by a female artist with 24. Reba comes in second with 21. I first saw this error published in Newsweek in September 2001, so that may be where the claim originated. At the time, Reba had 21 No. 1 singles, and her two songs which have charted since then, "I'm A Survivor" and "Sweet Music Man," peaked at No. 3 and No. 46, respectively. Now, I love Reba, have been a fan for many years and have had the pleasure of meeting her several times (even having her sing to me in person backstage one night), so I hate to criticize anything she does, but the truth is the truth. Thanks, Leigh!
Virus Alert
Anyone who receives an e-mail purporting to be from Dollymania (or anyone else for that matter) with the subject line of "Re: Details," "Re: Wicked Screensaver," "Re: Thank You," "Thank You," "Re: Re: My Details," "Your Details," "Re: Your Application," "Re: Approved" or "Re: That Movie," DO NOT OPEN THE ATTACHMENT! These messages contain a computer virus (W32.Sobig.F@mm) which has attacked computer after computer worldwide this week. None of these messages are originating from my computer or the Web site. Instead, the virus infects the computer of one person and sends out copies of itself to people in that person's address book using as the "sender" the addresses of other people in that address book to make it more difficult to trace. On Wednesday, my e-mail program was inundated by about 250 messages related to this virus. Roughly half came from other computers attempting to infect mine, and the other half were returned e-mails or warning messages from other e-mail systems informing me that messages claiming to be sent from my e-mail address contained the virus. Again, do not open any attachment sent in a message with one of the above subject lines. More information is available here.
---
Aug. 20:
Dolly To Appear At Dollywood
Dolly will be on the grounds of Dollywood on Sunday, the theme park's Web site announced Tuesday night. No further details were available as of the time of this update, but they will be passed along as soon as I hear more news.
Label: No Tour In '03
Dolly's label, Sugar Hill Records, confirmed to Dollymania this week that Dolly will not tour in 2003. Readers had contacted the site after hearing rumors in recent weeks that a tour was slated to begin next month. The label says that no dates are to be scheduled for this year. Dolly had said in April that she planned a tour to promote her patriotic and spiritual album For God And Country, which originally was to be released in September with the corresponding tour. However, by July she said the CD wouldn't be released until early 2004, suggesting that the tour would likewise be delayed until then. Thanks, Rob!
Stampede Gets Praise
Dolly's Dixie Stampede dinner theater in Myrtle Beach, S.C., got some good reviews in the current issue of Golf Digest. In a story focusing on the area's courses, other tourist attractions were discussed, including the Stampede. The reviewer called it "Cirque du Soleil meets the Grand Ole Opry meets the National Finals Rodeo . . . you're likely to find multiple-degree-holding college professors right next to sewage pipe fitters screaming in laughter as they cheer on their favorite sow in a pig relay." He added that this and other attractions in the city allow visitors to "see the other side of yourself that just wants to laugh and play, and in the end, it gives you more than you thought you wanted." Dolly owns and operates the animal-themed restaurants in Myrtle Beach, Orlando, Branson and near Dollywood in Pigeon Forge. Read the full story here.
'Mirror, Mirror On The Wall'
Maybe she'll get some free clothes out of this one! Fashion designer Donatella Versace was profiled in Sunday's New York Times. When asked who in music or movies she hasn't dressed yet but would love to, her immediate reply was: "Dolly Parton. I adore her. She's so real." Read the full interview here. Thanks, Christopher!
'UP'-ing Dolly
Shania Twain is giving her props to Dolly again, this time in a story focusing on her television special which aired Tuesday night. She explained to the Alameda Times Star in Oakland, Calif., that Dolly was a large influence on her music and mentioned: "I definitely think of myself as a country singer. I've just recorded 'Coat of Many Colors' for the Dolly Parton tribute album and that song in particular (about a poor child) always meant a great deal to me. I'm not just a country singer, but I am a country singer." Read Tuesday's full story here.
---
Aug. 19:
Osborne Track Posted
Sugar Hill Records on Monday added the fourth cut in its weekly preview of the Oct. 14 release Just Because I'm A Woman: Songs Of Dolly Parton, and this time it's Joan Osborne's wonderful acoustic cover of "Do I Ever Cross Your Mind." Her sweet voice sounds an awful lot like Patty Loveless on this song, in my opinion. Take a listen here, and visit the site's page dedicated to the tribute album here.
Ian Duet Getting Noticed
CMT on Monday reported on Dolly's upcoming duet with Janis Ian, "My Tennessee Hills." As was first reported by Dollymania, the track is slated for release on Ian's Billie's Bones CD in February or March of next year. Dolly told CMT: "I have always thought that Janis Ian was one of the greatest writers and singers in the whole wide world. She sent me the song, and I just absolutely loved it. It sounded like something I had written, and I thought I might be able to complement it with my harmony, so I jumped at the opportunity." The network's Monday news update also included a sad note that Mack Magaha, who as the fiddle player on The Porter Wagoner Show frequently accompanied Dolly in the late 1960s through early 1970s, died Friday in Nashville at the age of 74. Services were held on Monday. Read both stories here.
UK Repeat To Air
BBC Two is slated to show some spiritual Dolly on Sunday. The Songs Of Praise program will broadcast a "best of" episode with host Aled Jones reviewing some of the "best music-making moments from the past year" of the show. Included will be Dolly, who appeared on the program in February. She was interviewed, and clips from "Shine" and "Hello God" were played. You may catch the repeat at 16:25 British time Sunday on BBC Two. Thanks, Rachel!
Literary Stars
A literacy program in the U.K. is getting some attention, with a report Monday on the BBC touting the involvement of several celebrities, including Dolly. The Get On campaign uses advertisements of illiterate people addressing their problem, as personified in the form of a gremlin. The report (here) lists Dolly among the celebrities who have supported the program since its inception two years ago. My guess is the story is referring to an address she gave in November to a government-sponsored symposium on job skills which included literacy under the Get On campaign.
---
Aug. 18:
UK 'Ultimate' Down


The U.K. version of Ultimate Dolly Parton drops 10 spots to No. 35 in its fourth week on the British pop albums chart, it was announced Sunday. And, after three weeks as the top-ranked country album on the U.K. charts, the CD falls behind albums by Jim Reeves and Shania Twain. The British version, which contains the dance remix of "Early Morning Breeze," is available as an import in the U.S. from Amazon.com here.
Dolly's Library Comes To Kentucky
Dolly's Imagination Library literacy program has expanded into Henderson County, Ky., the first in the state, the Henderson Gleaner reported Saturday. It is expected that books will begin distribution in November or December. The program, administered by the Dollywood Foundation and now operating in more than 200 communities across 32 states, provides one free book per month to all children living in a participating community from birth to age 5 whose parents register them. Read the full story here.
Mountain Press Reports On Dolly
Is Dolly going to make a stop at a mall renovation in her hometown of Sevierville, Tenn.? Well, The Mountain Press says so. In a story published more than a week ago, the newspaper quoted Tanger Five Oaks Mall manager Judith Huskey as saying they will have "strolling musicians and celebrity heads, which will of course include Dolly Parton" during special events Sept. 5-7 and 12-14 to celebrate the mall's expansion with a new 30,000-square-foot addition. It has not been announced at which of the dates Dolly may appear. Read the full story here. The newspaper also reported on Saturday that the recent release of eaglets by the American Eagle Foundation was filmed for an upcoming episode of That's My Baby on the Animal Planet network. The half-hour show, which should air sometime in the series' 2003-2004 season, will follow the birds from their birth at the Foundation's Dollywood facility, through nursing and their release. Read the story here.
Some Reviews
A fan who attended several of Dolly's concerts last summer sent in a review of them to post on the site for posterity. Read it here. Thanks, Andrew!
---
Aug. 16:
Dolly On New DVD Version


I just learned that the new "Signature Series" DVD version of Songcatcher released a couple of months ago features an exclusive interview with Dolly which did not appear on the original DVD from a couple of years ago. The critically acclaimed film, released in 2000, centers on the music of Appalachia, and Dolly contributed a song for its soundtrack. Order the DVD here and get the soundtrack here.
Larkins Getting Press
The Larkins made a couple of papers this week. First, a profile of the sisters (complete with a note that Dolly will sing at Shaunna Larkin's wedding in Nashville next month, as was first reported here in April) appeared in Thursday's Augusta Chronicle in Georgia here, and the Buffalo News on Friday offered a review of their CD here. Of course, the sisters' debut album as a duo came out last month featuring a cover of Dolly's "Steady As The Rain" complete with harmony vocals from Dolly herself. Order your copy here!
'PowerSource' Story Online
For those who are not subscribers to PowerSource magazine and members of the Christian Country Music Association, the publication's profile on Dolly in its current issue is available online here, and you can also join the CCMA from their Web site so you may vote in the final ballots for its awards show. Dolly is nominated for several categories in the semi-final round, and those who join now will be able to vote on the final ballot in October. Read the story here.
---
Aug. 15:
Tribute Review Posted
A reader obtained an early advance of the Oct. 14 release Just Because I'm A Woman: Songs Of Dolly Parton before my official review copy arrived from Sugar Hill and passed the CD on to me. Thanks! So I'm pleased to offer you the official Dollymania review here! I also stumbled across a review from about a couple of weeks ago by Steve Pick at Vintage Vinyl. He apparently liked all of the tracks except Melissa Etheridge's, summing up with: "You've got three months. Don't forget you'll want to own this record when it comes out." Read his review here. And check out the Dollymania page dedicated to the tribute album here.
Dolly Down A Little On Charts


Dolly's Halos & Horns loses two spots to come in at No. 15 on the bluegrass albums chart in its 55th week for the Aug. 23 tally, Billboard announced Thursday. Ultimate Dolly Parton drops five notches to No. 51 on the country albums chart in its 10th chart week. Wynonna's What The World Needs Now debuts at No. 1 country and No. 8 pop, while Toby Keith's Unleashed inches up one to No. 2 country and two to No. 22 pop in its 55th chart week.
'I'm Gone' In Top 10
Dolly's psychedelic video for "I'm Gone" from Halos & Horns shoots into the Top 10 on CMT's weekly Top 20 Countdown, moving up two spots to No. 9 in its eighth week, the network announced Thursday night.
---
Aug. 14:
CMT Examines S-E-X
CMT announced Wednesday that it will premiere a half-hour special later this month examining the role of sex and nudity in country music videos. Included in the interviews, according to a press release, will be Dolly, Shania Twain, Rascal Flatts (whose new video for "I Melt" contains brief nudity), and more. The show, Sex In Videos: Where's The Line, premieres at 10 p.m. Eastern on Aug. 22 with repeats for several days. Read more from the network's Web site here.
---
Aug. 13:
Dollywood Attendance Up, Park Doing Well
A handful of recent news reports have suggested that Dollywood is facing hard times due to the current economic downturn, including one reported Monday on Nashville's WSM radio claiming that "several" employees were laid off recently due to economic hardships facing the park because of a drop-off in attendance. Not so, say park officials. Yes, a total of 20 employees were let go recently, but officials said it was due to a strategic restructuring of the staff at the facility to streamline duties and consolidate responsibilities to facilitate future growth, not low attendance numbers. In a statement, park Vice President Ken Bell Sr. said: "Although one person is one too many, this restructuring reflects less than one percent of the overall workforce. In accordance with our mission, Dollywood will treat each individual with compassion and caring, and is making sincere efforts to assist those affected by the changes." This is apparently the first major staff restructuring since the park became Dollywood in 1986, and those affected were offered other positions or severance compensation. A park spokesperson told Dollymania that attendance is up slightly when compared to last year, even though poor weather has decreased crowds on some days, and visitors to KidsFest, the nearly two-month children-themed festival which concluded over the weekend, significantly exceeded attendance projections. Dollywood, which receives more than 2 million visitors annually, employs about 2,200 people in the theme park and adjacent water park. Thanks!
Vote For '9 To 5' As Funniest
Do you think Dolly's acting debut in 9 To 5 was the funniest film ever made? Well, then tell Readers Digest! The magazine is taking ballots online through Oct. 15 to find what readers think is the funniest film of all time. The 1980 classic is the only Dolly project included in their 104 choices presented, but readers can vote for other films not listed if they so choose. Three years ago, the American Film Institute's tally of the funniest films of the past century as ranked by entertainment critics placed 9 To 5 at No. 74, although a public poll on the Institute's Web site gave the movie the No. 1 spot. Vote in the Readers Digest poll here.
Loretta: I'm No Dolly
The Atlanta Journal-Constitution reported on Tuesday that Loretta Lynn declined to sing a Dolly song at her concert in the city over the weekend but did it with a sense of humor. According to the paper, a fan shouted out a request for "Coat Of Many Colors" after Loretta fulfilled another audience member's plea that she sing Patsy Cline's "I Fall To Pieces." In turning down the number, Loretta joshed: "I'm not Dolly, can't 'cha tell? What part of me you lookin' at, honey? Must be my belly!" Read the review here.
'Love' Expected In A Year
For those fans who keep writing in to ask about an update on the documentary project For The Love Of Dolly about Dolly fans, the filmmakers tell Dollymania that they are in post-production and expect to premiere the film in the summer or fall of 2004. Thanks, Tai!
Catch The Repeats
The BBC's Choice Channel is repeating the four-part Lost Highway documentary on country music this week, with the episode featuring Dolly set to air at 7 p.m. local time on Thursday. Thanks, Paul! In the U.S., the series is also repeating on the TRIO cable network, and the episode with Dolly is scheduled to air here at 3 p.m. Eastern on Aug. 20.
---
Aug. 12:
Next Preview: Jazz Country
Sugar Hill Records on Monday added the third cut in its weekly preview of the Oct. 14 release Just Because I'm A Woman: Songs Of Dolly Parton, and this time it's Grammy darling Norah Jones' gorgeous rendition of "The Grass Is Blue." She offers such sultry, jazzy vocals that it sounds like it's a different song! Take a listen here, and visit the site's page dedicated to the tribute album here.
'Magnolias' Memories
Olympia Dukakis has a new memoir out and in discussing it with the Northwest Indiana Times in a story from Monday's paper, she recalls fondly some things from the filming of Steel Magnolias with Dolly and the girls. Read it here.
---
Aug. 11:
U.K. Chart Update


The U.K. version of Ultimate Dolly Parton slips six spots to No. 25 for its third week on the British pop albums chart, it was announced Sunday. For the third week in a row, it remains the top-ranked country album on the U.K. charts. The British version, which contains the dance remix of "Early Morning Breeze," is available as an import in the U.S. from Amazon.com here.
Dolly And Janis In The Studio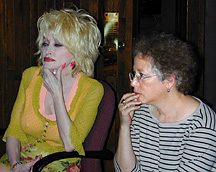 According to Janis Ian's official Web site, Dolly recently joined her in the studio to lay down vocals on the Ian-written tune "My Tennessee Hills." A spokesperson for the folk icon tells Dollymania that the song is slated to appear on her upcoming studio album, Billie's Bones, which should be released in February or March of next year. The site reports that Dolly was worried she wouldn't have time to dedicate to giving the song her all and was consequently hesitant to say yes to recording it, but she was too impressed to turn it down, saying: "Well we're going to have to make time for this…it's a great song, and I want to sing on it." The site's news page (here) offers a great recap of the recording session, complete with photos such as the one at left, which is used with permission courtesy of JanisIan.com.
Dolly Profiled In Intl. Audio Magazine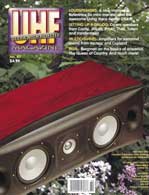 UHF Magazine (Ultra High Fidelity), a publication on music technology, offers readers a great overview of Dolly's life and career in its current issue as the centerpiece of a section by Reine Lessard titled "Queen Of Country," focusing largely on Dolly but offering items on several of the genre's all-time greatest female artists. And there's even a photograph by your webmaster himself of Dolly in this year's season opening parade at Dollywood! The issue (No. 67; cover shown at left), published in Canada, is on newsstands throughout the U.S. and other countries now, and a PDF version is available online at the magazine's Web site here. (Coincidentally, the issue just before this one contained an essay by Janis Ian in support of allowing fans to download music online.)
---
Aug. 9:
Dolly In New 'Jolene' Video
You may recall Dollymania breaking the news a week ago that Mindy Smith's cover of Dolly's "Jolene" would be the first single from the Oct. 14 Sugar Hill tribute album Just Because I'm A Woman: Songs Of Dolly Parton, set to go to radio in late September with an accompanying video to be released soon as well, but we didn't know at the time that Dolly would be in it herself! CMT reported Friday that Dolly has a cameo appearance in the background of the video, which was shot on Thursday in a rural area near Nashville. Dolly told CMT.com: "I'm kind of like in the background, kind of telling the story like I know what's going to happen. It's almost like I'm the ghost of 30 years ago when I wrote the song." Read the full story here, and check out the Dollymania page on the project here.
'Undercover' Single To Ship In Weeks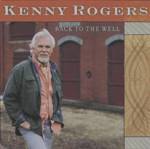 "Undercover," Dolly's new duet with Kenny Rogers, will be the second single from his Sept. 23 album, Back To The Well, and should hit radio in about three weeks, the Associated Press reported on Friday. As has previously been reported, Kenny's CD was to be released this summer but was pushed back to add the new Dolly-composed tune (a version without the Dolly cut was released in Europe in May). Kenny told the AP: "The thing about Dolly and myself is that we've always been really good friends. We traveled together for two years and did concerts, we did two or three different albums together, and had great success." The album's first single, the war-themed "I'm Missing You," peaked at No. 49 on the country singles chart, falling off the chart last month. The story does have a couple of errors, though. It incorrectly states that the two have not recorded together in 20 years, but their most recent collaboration was the top-25 single "Love Is Strange" 13 years ago (although this was an error in the press release officially announcing the single, as it had been 20 years since the release of their first duet, "Islands In The Stream," not 20 years since they've released a new song). Also, it states that the two made the decision at Jane Fonda's G-CAPP fundraiser in June to record the duet, but my understanding is they decided to do so prior to that and the song was simply announced at the event (see exclusive photos here). Read the AP story here, and Kenny has posted samples of all songs from the album except "Undercover" on his official site here. Reserve your copy of the album here.
'I'm Gone' Still Moving
Dolly's psychedelic video for "I'm Gone" from Halos & Horns continues to inch toward the Top 10 on CMT's weekly Top 20 Countdown, moving up one more notch to No. 11 in its seventh week, the network announced Thursday night.
Vote For Dolly!
Dolly is one of the 20 semi-final nominees in the Country Weekly Fan Favorite Awards for Favorite Female Artist. Fans may send in paper ballots available in the current issue of the magazine through Aug. 19 or vote online here once per e-mail address through Aug. 19. The final five nominees in each category will be announced in the Sept. 30 issue of the magazine, with online voting open Sept. 16-30. Winners will be announced in the Dec. 23 issue. Vote today! Thanks, Tony!
---
Aug. 8:
Source: Prelim. 'God/Country' Cuts Recorded
Is Dolly doing Don McLean? Well, she has apparently cut his classic composition "American Pie" for her forthcoming patriotic and inspirational album For God And Country, according to an unconfirmed report to Dollymania. Another possible surprise recording for the CD is a new arrangement of "Peace Train" (which was a techno dance hit for her in 1997), but this time it features Irish group Altan, which has recorded with Dolly several times. Of course, usually a CD recording session results in at least some of the songs not being used in the final project, but according to the source, the songs recorded in the recent one-day session included the previously-announced tracks of:

She also recorded the Christmas tune "Christmas In America," which she wrote several years ago for Kenny Rogers' holiday album of the same name. This cut is reportedly to include the Christ Church Choir, but it was unclear whether it was to be used for this album or another project.
See Aug. 27 news update for actual final track listing. None of the "un-announced" tracks here are on the final list. I do not know if they were recorded and cut from the project, if the source which provided the news second-hand had been given incorrect information, or if it was a hoax. But it was noted several times in this initial report that it was unconfirmed and, thus, may not be accurate. At the time, no one at the record label would confirm or deny the information, leaving little ability to discern if it was correct.

Howard: Dolly To Appear On My CD
Dolly will appear on Rebecca Lynn Howard's upcoming CD, Laughter And Tears, the young singer announced at a recent concert. Howard, who is an MCA label artist, told the crowd at a concert in Prestonberg, Ky., this week that Dolly and Patty Loveless will appear on the album, which is slated for an October release. Thanks, Jonathan!

U.S. Chart Updates


Dolly's Halos & Horns moves up two to No. 13 on the bluegrass albums chart in its 54th week for the Aug. 16 numbers, Billboard announced Thursday. Ultimate Dolly Parton inches up one notch to No. 46 on the country albums chart in its ninth chart week. Brad Paisley's Mud On The Tires remains at No. 1 country for its second week but falls seven places to No. 15 pop, while Brooks & Dunn's Red Dirt Road remains at No. 2 country and falls six places to No. 17 pop in its third week.
And In Other Countries
Outside the U.S., the U.K. version of Ultimate Dolly Parton slips two spots to No. 19 for its second week on the British pop albums chart, it was announced Sunday. The compilation CD falls 24 spots on the Canadian country albums chart to No. 84 in its ninth week, it was announced Thursday. (FYI, Amazon.com is now showing an Aug. 10 availability date for the U.K. version in the U.S. -- the British CD contains a bonus track of "Early Morning Breeze" re-mixed by Bent. Reserve your copy here.)
Kenny & Dolly Song Coming Soon
Kenny Rogers' upcoming album, Back To The Well, on which he is expected to include his new duet with Dolly, "Undercover," has been pushed back to a Sept. 23 release, according to Amazon.com. Kenny's management issued a press release on the duet earlier this week (which resulted in a brief on CMT's news page here), stating that it was recently recorded in the Sound Kitchen studio just south of Nashville. It was produced by John Guess and Joe Chernay, with executive producer Jim Mazza. The release quoted Dolly as saying: "I always forget how much I love Kenny as a person and how much I love to hear him sing until we get together again. What a joyful day we had. I know we have many fans and I think they will enjoy 'Undercover.' It's just a fun, lighthearted, lovin' song that fits our personalities perfect." Kenny noted: "When Dolly and I first started talking about recording again, we listened to several songs. Right from the start, I knew it had to be a song that Dolly would write because no one could write better for us than she can. It was great to be back in the studio with her again." To reserve your copy of the CD, click here.
Next Preview Posted
Sugar Hill Records on Tuesday posted the second weekly preview clip from the star-studded Oct. 14 tribute album Just Because I'm A Woman: Songs Of Dolly Parton. This week, the guest artist is out rocker Melissa Etheridge, who turns in a stunningly soulful rendition of Dolly's classic "I Will Always Love You." The cut infuses into Etheridge's voice every possible drop of painful emotion from the lyrics, offering a far, far superior version when compared to the vocal acrobatics of Whitney Houston's mega-hit cover of the tune. Visit the Sugar Hill page here to take a listen, and check out the Dollymania page on the project here.
Wrong Number
The Orlando Sentinel on Thursday offered a cute story about Dolly's Dixie Stampede there. It turns out that the toll-free reservation line is very similar to the cell phone number of the newspaper's book critic. If one entered the local 407 area code instead of the 1-866 toll-free prefix, they got her by mistake. The paper reported she's received hundreds of calls from those wanting to visit Dolly's dinner theater, and officials at the Stampede were sympathetic to her predicament. Read the brief here.
High Flying
The Associated Press on Tuesday published a story on the release of eaglets into the Great Smoky Mountains by the American Eagle Foundation, whose eagle sanctuary and hatchery are located on the grounds of Dollywood. Read it here.
A Correction
Michael Creed and Joe Skelly in England contacted me to inform me that the report in an area newspaper that Dolly was coming there next month and was set to visit Joe (who operates the Dolly Part'ners UK fan group) was incorrect. They said the paper did not contact them for information on the story and they don't know where it came from, but as far as they know it's untrue. A link to the story appeared on the Aug. 2 news update here. Dollymania apologizes for passing along an erroneous story. Thanks, guys!
'Celebrate' With Dolly
Although this item has been out for a few years, a reader alerted me that Dolly has a brief appearance on the Tina Turner 60th birthday special DVD Celebrate!, wishing Turner a happy birthday "from one Tennessee girl to another." Get the DVD here. Thanks, Dana!
Hull Hello
To any Hull Fellows checking out the site this week, thanks for a wonderful time and educational experience. I loved getting to know you all!
---
Aug. 3-6:
First Tribute Single Confirmed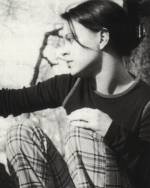 "Jolene" by Mindy Smith (shown at left) will be the first single off the star-studded Oct. 14 release Just Because I'm A Woman: Songs Of Dolly Parton, Sugar Hill Records has confirmed to Dollymania. It should be shipped to radio by the end of next month. A video will also be shot, although a release date for it has yet to be determined. Thanks, Rob! This was characterized as the "first" single, suggesting that additional cuts will be released in future months. Smith is a relative newcomer on the national scene although she has been known throughout Nashville for several years. A singer-songwriter from Smithtown, N.Y., she moved to Nashville in 1998, winning the Tin Pan South songwriting contest in 2000 and appearing as the opening act on VH1's Bands On The Run. She also performed in this year's South By Southwest Music Festival. Visit the Dollymania page dedicated to the tribute album here.
Gospel Award Noms, Chart News
Semi-final ballots for the Christian Country Music Association Awards are in the mail to members, and Dolly is up for several honors. She and Dottie Rambo are preliminary nominees for Duo Of The Year as well as Video Of The Year and Song Of The Year for their duet "Stand By The River." Dolly is also nominated for the Living Legend Award and Mainstream Artist Award. Dottie has four additional nominations of her own in the preliminary tally: Entertainer Of The Year, Female Vocalist Of The Year, Pioneer Award and Songwriter Of The Year. Ballots appear in the August issue of PowerSource magazine. Final nominees will be announced in October. Dolly also has a news item in that issue with a feature in the No Stone Unturned column with two photos and text focusing on KidsFest, the upcoming For God And Country CD, her Mae West bio-pic, her CMT concert special in September and her many recent guest appearances on other artists' CDs. Finally, in the magazine's August charts, I'm told that Dolly's "Hello God" from Halos & Horns falls 36 spots on the Christian country chart to No. 79 (it had previously peaked at No. 2), while "Stand By The River" with Dottie moves up 13 places to No. 68 (it had previously peaked at No. 1). The duet also falls nine notches on the Southern gospel chart to No. 86.
Dolly On E!
Several readers caught Dolly on E!'s Celebrities Uncensored program, which details interactions with paparazzi. I'm told that Dolly was shown alone in the Nashville airport with apparently an airport worker guiding her through the terminal sometime in the mid-90s. Fans came up to her and talked to her as the paparazzi filmed. One paparazzi asked if he could ask her some questions, to which she replied: "I don't trust your questions. Well, I mean, I don't trust my answers!" The narrator explained that she is always gracious to the paparazzi, and she was compared to Sandra Bullock as being attention-friendly. Thanks to everyone who sent this in!
Links Updated
The Dollymania links page has been updated. Some dead links have been removed, a several new ones added, most notably all of the Dolly sites in the Yahoo club system. Check out the updated page here!
A Brief Hiatus
Your webmaster was selected for a fellowship this year for young leaders in philanthropy, and I will be at a conference associated with that position for a few days. Consequently, there will be no updates to the site from Sunday to Wednesday. Anything from that period will be recapped when I return. This Week In Dolly History, featured on the right-hand column of this page, has been updated for the coming week.
---
Aug. 2:
Here She Comes Again
Dolly will soon be on her way back to England, apparently to film footage next month to be used in conjunction with her upcoming patriotic and spiritual album, For God And Country, a newspaper there reports. While there, she plans a visit to Dearham, in the northeastern corner of England, to see Joe Skelly, who operates the unofficial English Dolly fan club Dolly Part'ners, according to a story in Friday's The News And Star in Carlisle, England. Skelly, who met Dolly last year when she toured the U.K., is recovering from an automobile accident which occurred seven months ago. Read the full story here. (See Aug. 8 retraction that this story was untrue.)
'Stand By' The Reviews
Dottie Rambo's new CD, Stand By The River, which features a Dolly duet on the title cut, is getting some good press. The album debuted at No. 3 Thursday on the SoundScan tally of the best-selling Southern gospel CDs in the country, and the Southern Gospel News has published a raving review. It notes that producer Michael Sykes helped "breath new life into some truly wonderful Rambo classics and soon to be classics," as the reviewer gives the project four-and-a-half stars. About Dolly's appearance, it was observed: "I have always considered Dottie to be the Dolly Parton of gospel music. Both seem to have similar personalities and styles, which is why it was no surprise to me how well they sounded together on Dottie's late 70's penned tune, 'STAND BY THE RIVER.' This song is a definite highlight of the recording and as already proven, is a definite hit!" Read the full review here.
Where The Buffalo Roam . . .
When Dolly's fourth Dixie Stampede opened up in Orlando, a star attraction was a small herd of buffalo for part of the animal-themed dinner theatre's nightly show. Well, apparently the herds are spreading elsewhere. The Myrtle Beach Sun Times reported Friday that buffalo have also been added to the restaurant's South Carolina location in a note from a story here. No word on whether the buffalo have made their way to the Pigeon Forge, Tenn., or Branson, Mo., branches of the chain.
Eagles Get A Helping Hand
The Screaming Eagles are coming to Tennessee. Members of the 101st Airborne elite team of pilots from Ft. Campbell, Ky., recently back in the U.S. from Iraq, will be on hand Monday to assist the American Eagle Foundation in releasing two 13-week-old bald eaglets and two 13-week-old golden eaglets into the wild in the Great Smoky Mountains, it was announced on Friday. The birds were hatched and raised in captivity at the Foundation's facility on the grounds of Dollywood. The ceremony will be held on private property in Dandridge, Tenn. In other park news, time is running out on Dollywood's KidsFest. The children's event, which has run since June, features extreme sports, trained dogs and musical shows by VeggieTales® and Garfield®. It ends on Aug. 10. And coming up at the park: the Bluegrass Blast on Labor Day weekend, Harvest Celebration through the fall and the Southern Gospel Jubilee Sept. 26.
---
Aug. 1:
'Halos' Is Back On Chart


Dolly's Halos & Horns returns to the bluegrass albums chart in the Aug. 9 tally, coming in at No. 15 on the 15-position list, Billboard announced Thursday. The CD, which peaked at No. 4 country and No. 2 bluegrass, is in its 53rd week on the bluegrass side. Ultimate Dolly Parton inches down two more spots to No. 47 on country albums chart in its eighth chart week. The Sweet Home Alabama soundtrack, featuring Dolly's "Marry Me," falls off the 25-position soundtrack albums chart after 39 weeks, down from No. 23 the previous week. Brad Paisley's Mud On The Tires debuts at No. 1 country, No. 8 pop, while Brooks & Dunn's Red Dirt Road loses one spot to reach No. 2 country and falls seven places to No. 11 pop in its second week.
'I'm Gone' Continues Upward Moves
Dolly's video for "I'm Gone" from Halos & Horns moves up one more spot this week to No. 12 on the CMT Top 20 Video Countdown, the network announced Thursday night. The video is in its sixth week on the chart. (Remember to help get Dolly played more! Request the video on CMT's MWL here and Great American Country's countdown here!)
Shania Continues Pro-Dolly Press
I'm told Shania Twain appeared on Thursday's Live With Regis And Kelly to promote her album Up! and discussed Dolly at length. When asked whom she admired as a child in Canada, she immediately said, "Dolly." She also talked about recording "Coat Of Many Colors" for the Oct. 14 release Just Because I'm A Woman: Songs Of Dolly Parton and said she was on the verge of tears as she recorded the song, with which she greatly identified given the poverty in her own upbringing, and when she first met Dolly. She continued to exclaim what a "great lady" Dolly is and what a great personality she has. Thanks, Jonathan!
'Ultimate' UK Fan Review
My friend Paul sent in his review of the U.K. release of Ultimate Dolly Parton, available as an import from Amazon.com next week, saying: I think this is one of the finest Dolly Parton compilation CDs that has been released yet. What makes this CD extra special is because Dolly was involved in the project and it features brand new photos just for this CD. The CD also comes with a note from Dolly to all of her fans. The CD features 20 songs including 19 no.1 songs and the bonus track, "Early Morning Breeze," which is a new remix. The album features classics such as "9 To 5," "Tennessee Homesick Blues" and "I Will Always Love You." The highlight of this CD is the remix of the song "Early Morning Breeze." The song and Dolly's voice sound fantastic. I believe that the U.S. version of this CD dos not feature this song. I advise all Dolly Parton fans to also buy the UK version; it's worth the money just to listen to that song. I think that there should be a box set released that features all her hits, but a record company could not release a box set on a artist who has had over a 100 singles that have charted on the country and pop charts -- there would be no room to fit all of the songs. This is an album that no Dolly fan should be without or a person who likes good music. I hope to see more great album releases on Dolly like this one. Thanks, Paul! Reserve your copy here!
---